8 New Vegan Products You Can Finally Get at a Store Near You
Sarah Von Alt
Lately it seems more vegan products are hitting store shelves than ever before. It might even be hard to keep up with all the amazing new plant-based offerings. We've compiled a list of the best new vegan products that you can actually find at a store near you, so add these yummy new options to your shopping list!
1. Morningstar Farms Chik'n Nuggets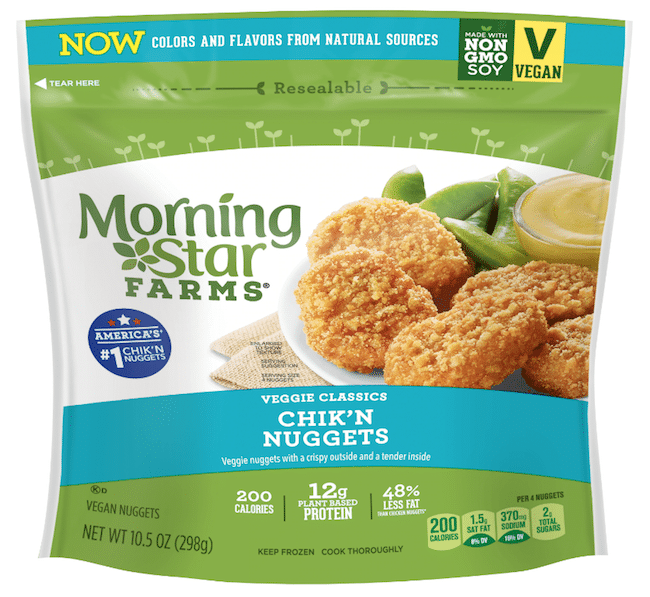 Morningstar Farms is making an effort to increase the number of vegan products sold, and most recently the brand decided to ditch the dairy and eggs in four of their chicken alternatives! Click here for the full vegan lineup.
2. Sweet Earth Foods Cauliflower Mac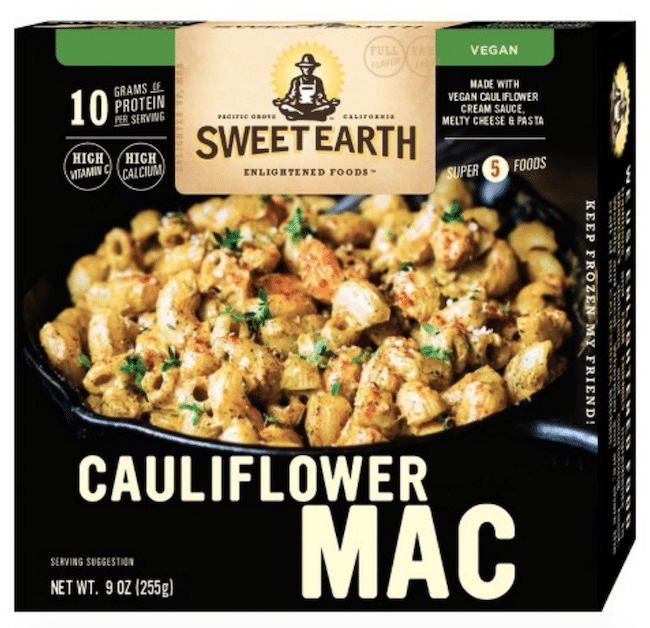 Sweet Earth Foods offers a variety of frozen vegetarian and vegan meals, including some savory burritos and veggie bowls. But this cauliflower mac is giving us life with a cauliflower cream sauce, golden potatoes, and pasta! Healthy comfort food in a pinch!
3. Lean Cuisine Sicilian-Style Pesto With Lentil Pasta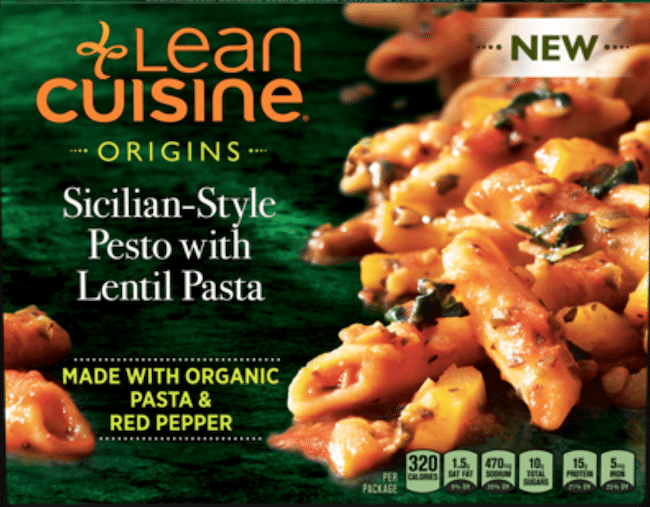 Stouffer's is a huge name in frozen food, and their Lean Cuisine line has debuted the company's first vegan meals! These new options are part of the Origins line, which features veggie-heavy entrees, including two vegan varieties: coconut chickpea curry and Sicilian-style pesto with lentil pasta.
4. Gardein Skillet Meals Chick'n Florentino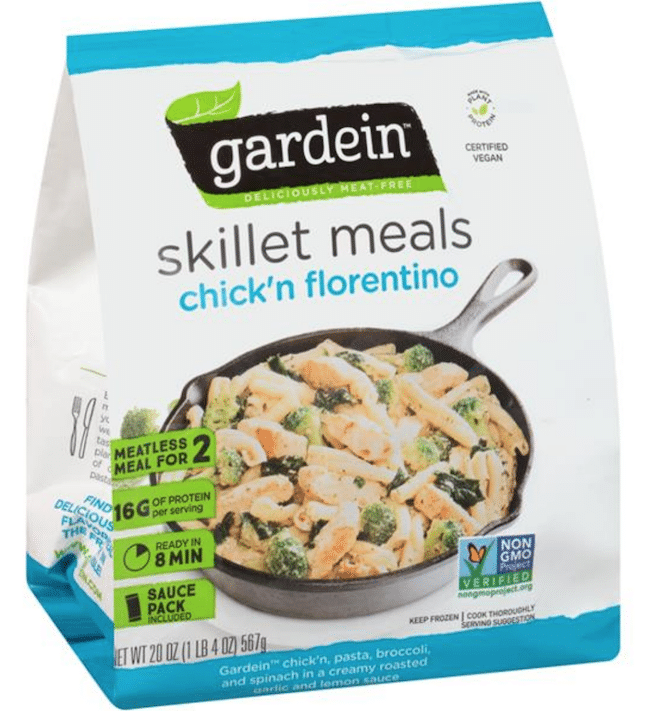 This is a long-anticipated dish from Gardein, famed makers of vegan meat alternatives like fishless filets and meatless meatballs. As the name suggests, this ready-made meal just needs to be tossed in a skillet and warmed up!
5. Häagen-Dazs Non-Dairy Ice Cream Bars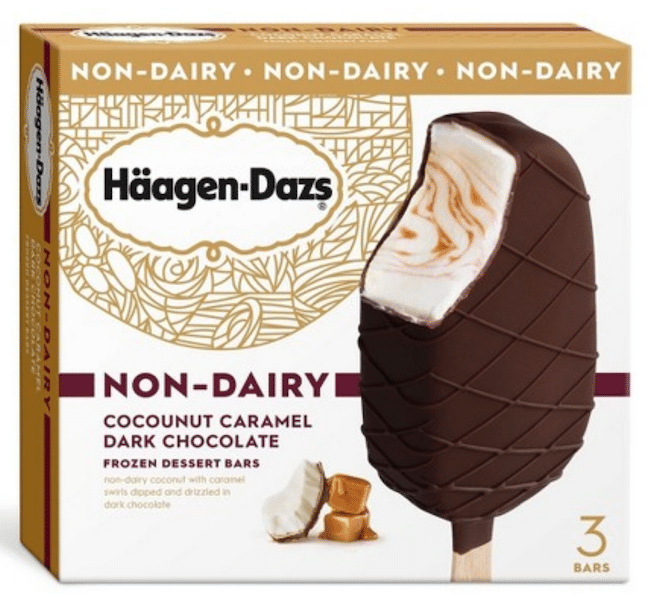 Häagen Dazs is blowing us away with all the amazing dairy-free flavors on their roster. Now they've introduced decadent vegan ice cream bars in two mouthwatering flavors: coconut caramel dark chocolate and peanut butter chocolate fudge.
6. Beyond Meat's Beyond Sausage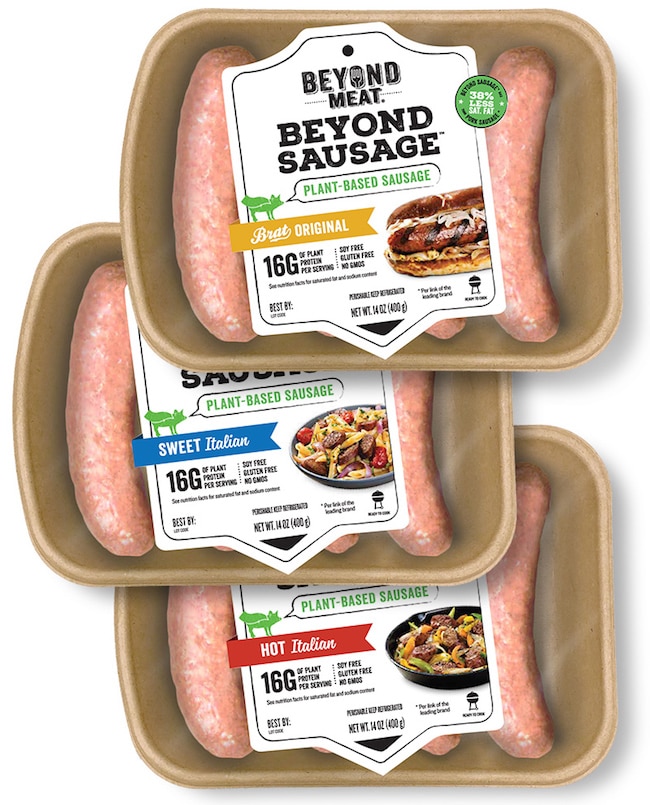 Beyond Meat has rolled out brand-new vegan sausages at select restaurants in major cities and at Whole Foods locations nationwide with much fanfare. And while lots of vegan sausages are on the market, Beyond Sausage sets itself apart from competitors with its casing made from alginate. The new product is available in three flavors—bratwurst, sweet Italian, and hot Italian.
7. Miyoko's Un-Lox Your Dreams Cream Cheese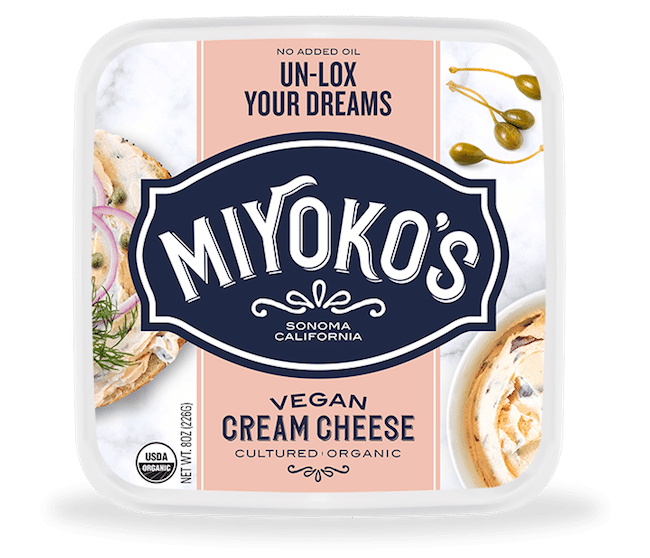 Made with organic cashews, plant-based cultures, and seaweed, this amazing plant-based product is cholesterol-free, non-GMO, and the perfect addition to any vegan brunch! Plus, you can find it at Trader Joe's!
8. Sweet Earth Foods Aloha BBQ Quesadilla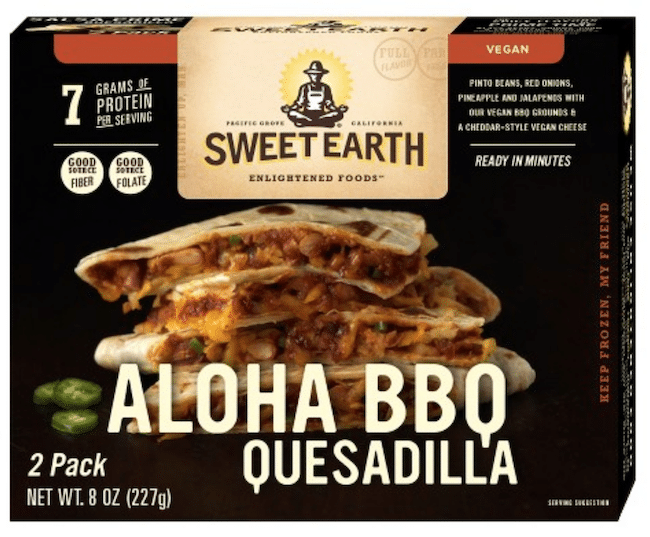 Sweet Earth Foods offers several quesadillas, including this all-vegan one loaded with savory barbecue grounds (plant-based meat), pinto beans, pineapple, jalapeño peppers, and dairy-free cheddar cheese—what's not to love?
—
Want more? Click here for a list of the best vegan meats that money can buy.