Here Are the Most Exciting Vegan Products Coming Out in 2018
Sarah Von Alt
Over the past few years, the number of vegan products on store shelves has skyrocketed. From savory new vegan meats to decadent plant-based varieties of your favorite Ben & Jerry's pints, vegan products are more widely available (and more delicious) than ever before.
Here are the products (coming out in 2018) that wowed us at this year's Natural Products Expo West in California:
Beyond Sausage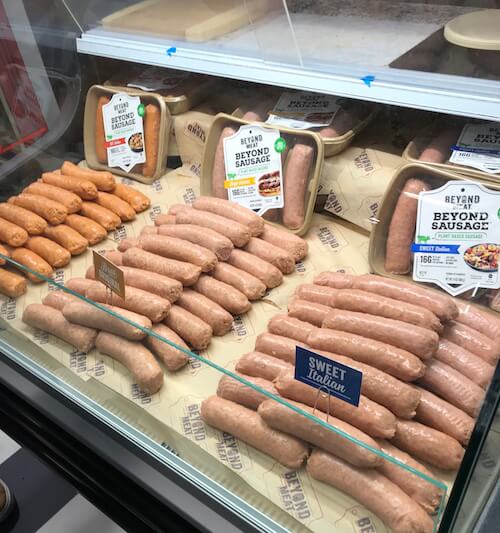 Beyond Meat, the beloved producer of the famed Beyond Burger and a slew of other tasty plant-based meats, has announced this brand-new product available in three mouthwatering flavors: Bratwurst, Sweet Italian, and Hot Italian.
Miyoko's Vegan Cream Cheese
It's no secret; we love Miyoko's Kitchen. Founded by Miyoko Schinner, the company has made a name for itself with delicious nut-based, dairy-free cheese that easily rivals animal-based products. This includes a brand-new line of vegan cream cheese, available in three drool-worthy flavors: Sensational Scallion, Plainly Classic, and Un-Lox Your Dreams.
Gardein Skillet Meals
Coming to stores this April, these new skillets meals are perfect in a pinch and come in several varieties: Chick'n Florentino, Asian Chick'n Fried Rice, Rigatoni n' Sausage, and Chick'n Fiesta. We can't wait to get our hands on them!
Good Catch Tuna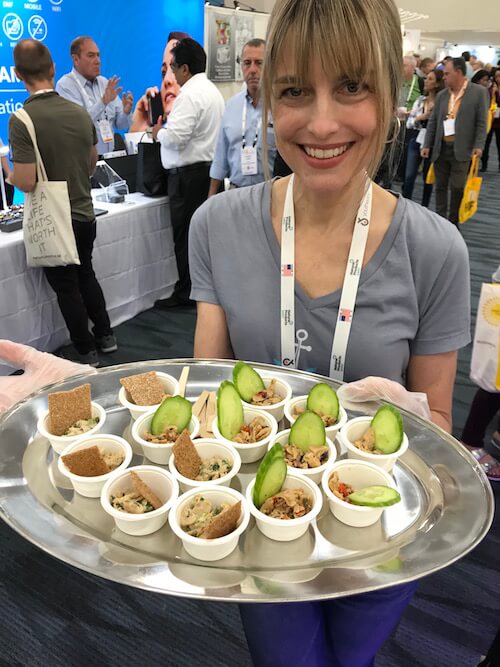 Good Catch, a relatively new company that aims to "disrupt the seafood category, not the ocean's natural resources," will release a line of all-vegan tuna later this year in three varieties: Naked in Water, Mediterranean, and Olive Oil & Herbs.
Daiya Ice Cream Bars
Known for a wide array of plant-based, allergen-friendly dairy alternatives, Daiya is now trying its hand at vegan coconut-based ice cream bars in flavors like Salted Caramel Swirl, Espresso Coffee, Classic Vanilla Bean, and Chocolate Fudge Crunch.
Violife Feta
Violife, a company well-known across Europe for its mouthwatering cheese, now sells its products in America! All Violife products are vegan and free of soy and nuts, and the company just announced a new vegan feta cheese!
So Delicious Ice Cream
Just recently, the cherished all-vegan company So Delicious debuted five new flavors: Toasted Coconut Key Lime, Chocolate Drizzled Bananas Foster, Blueberry Cardamom, Cold Brew Coffee, and Peachy Maple Pecan. Made with either coconut or cashew milk, the new flavors are currently available only at select stores but will be rolled out to more stores soon!
Field Roast Dressings
We love Field Roast, and these new dressings are no exception! Completely plant-based, Field Roast will begin to sell mayo and salad dressing, available in three varieties: Ranch, Caesar, and Thousand Island.
—
Looking for vegan products in your area? Luckily, most grocers offer a variety of plant-based products. Click here to learn more.