Mouthwatering meals are just a click away
Delivered to Your Door—Order Now!
Why cook when you can have mouthwatering plant-based meals delivered straight to your door? Click below to quickly order takeout, meal kits, or prepared heat-and-serve meals.
Dining Out
Delicious plant-based options are easier to find than ever. International restaurants are particularly great places to find tasty meat-free dishes.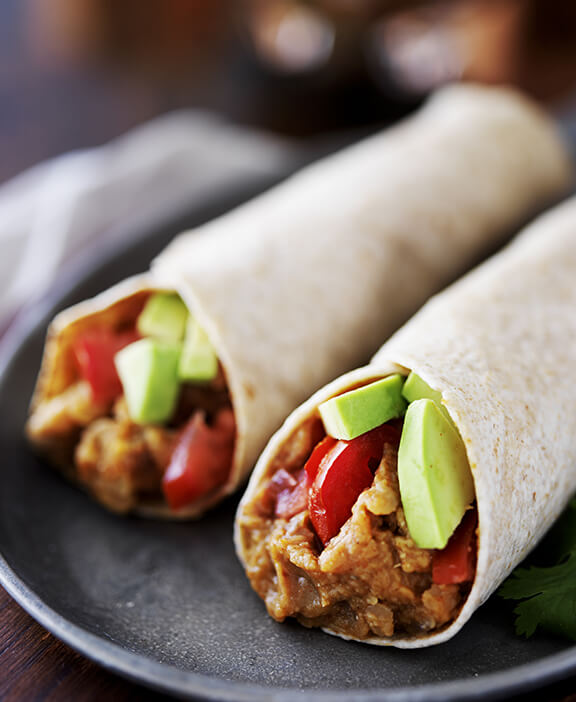 Order a savory bean and rice burrito crammed with salsa and fresh guacamole, and don't forget a side of crunchy tortilla chips!
Mexican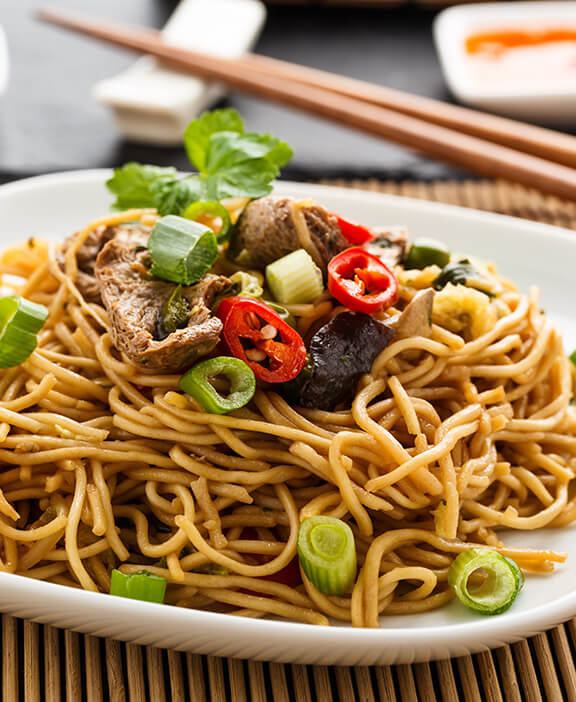 Start off with a side of spring rolls or dumplings, then take your pick from a wide variety of rice or noodle dishes with vegetables and tofu. Sauce and spice it all to your liking!
Chinese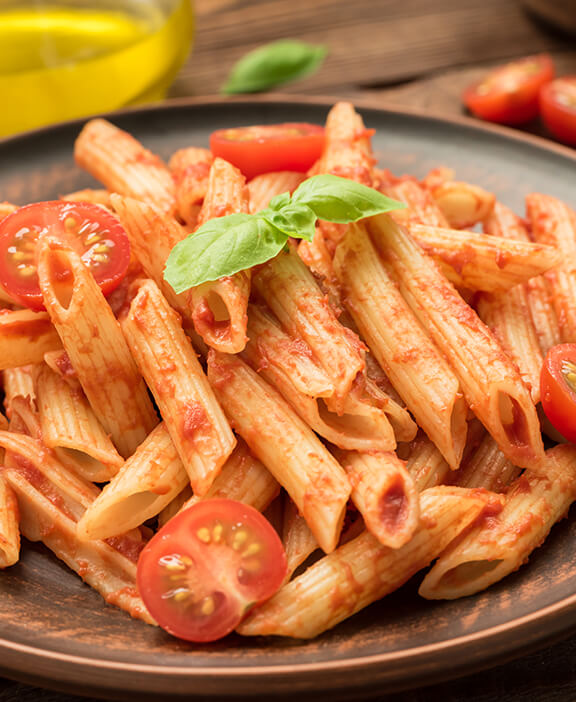 Feast on fresh salad, breadsticks, and a plate of pasta with zesty marinara sauce, or order a tomato pie with your favorite vegetable toppings.
Italian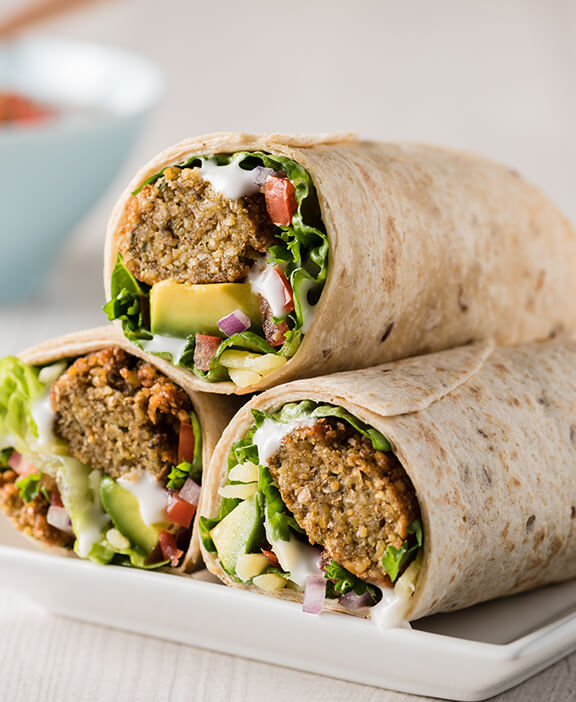 Try a deep-fried falafel sandwich, pita and hummus, or a side of grape leaves.
Middle Eastern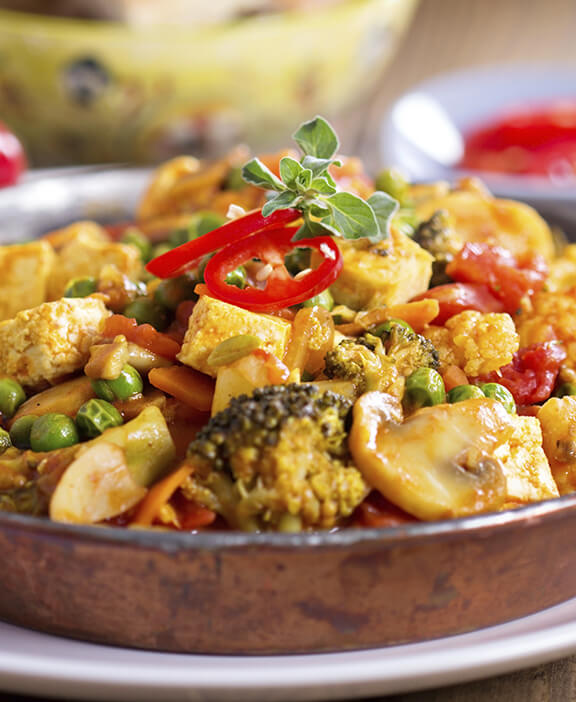 Take your pick from an array of dishes packed with potatoes, cauliflower, eggplant, rice, or chickpeas, smothered in spicy tomato or curry sauce.
Indian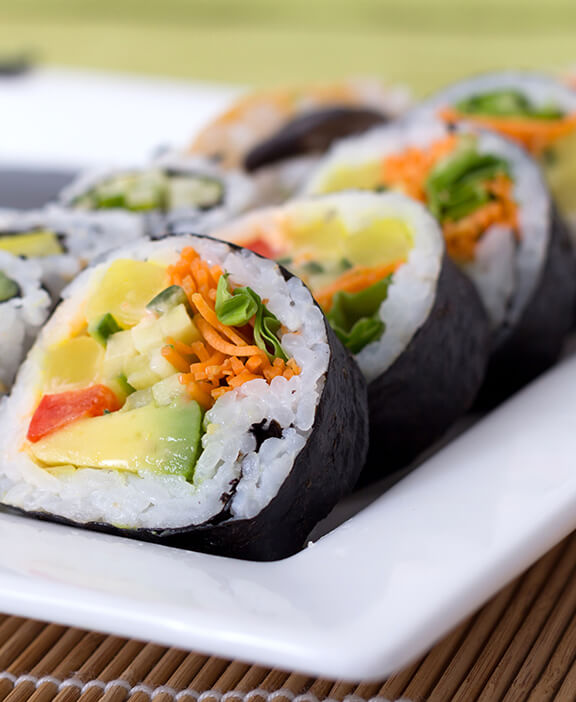 Fill up on delicious avocado and cucumber sushi rolls or a platter of crispy vegetable tempura.
Japanese
Eating On the Go
Need something fast? These are just some of the chain restaurants where you can get cheap and tasty plant-based meals.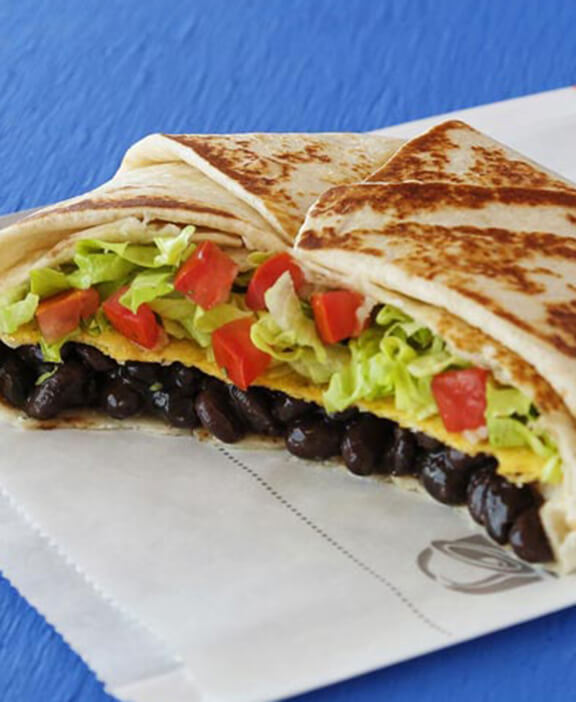 Order the Fresco Bean Burrito or Seven Layer Burrito without cheese and sour cream. You can also sub beans or potatoes for meat in any dish.
Taco Bell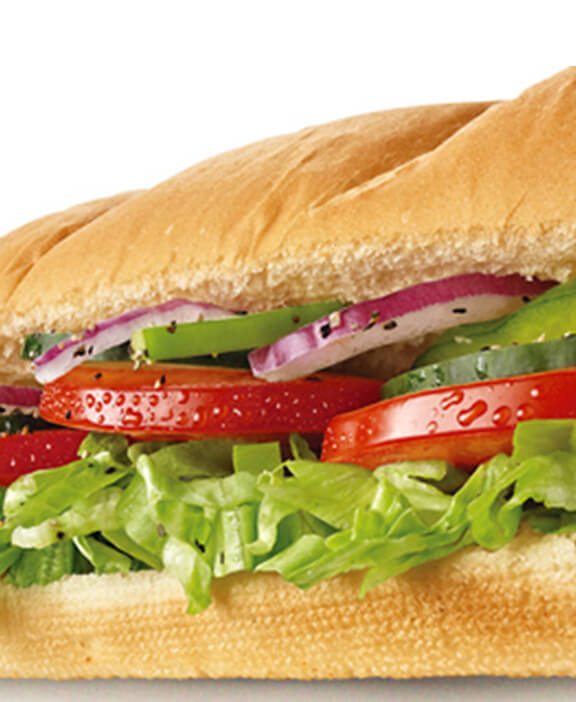 Make a veggie sub piled sky-high with all the veggies and topped with spicy mustard dressing. Oh, and try the minestrone soup—it's delicious!
Subway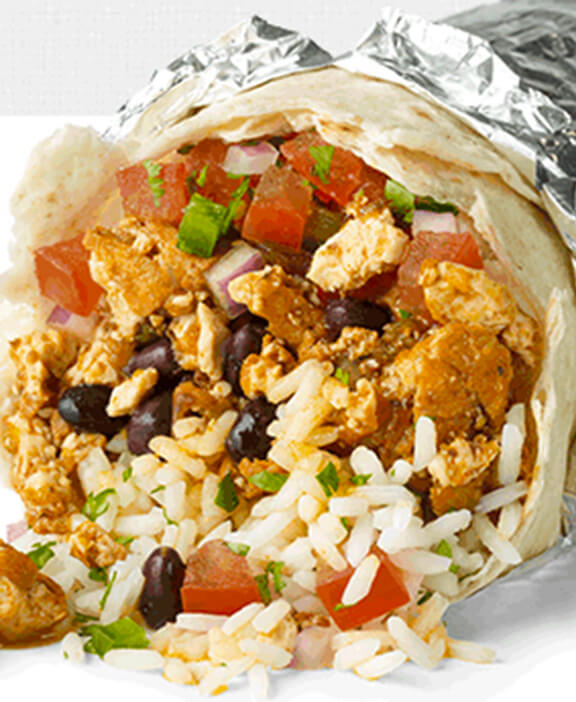 Go for the vegetarian bowl or burrito with guacamole and black or pinto beans. And don't forget the "Sofritas," a savory braised tofu blend.
Chipotle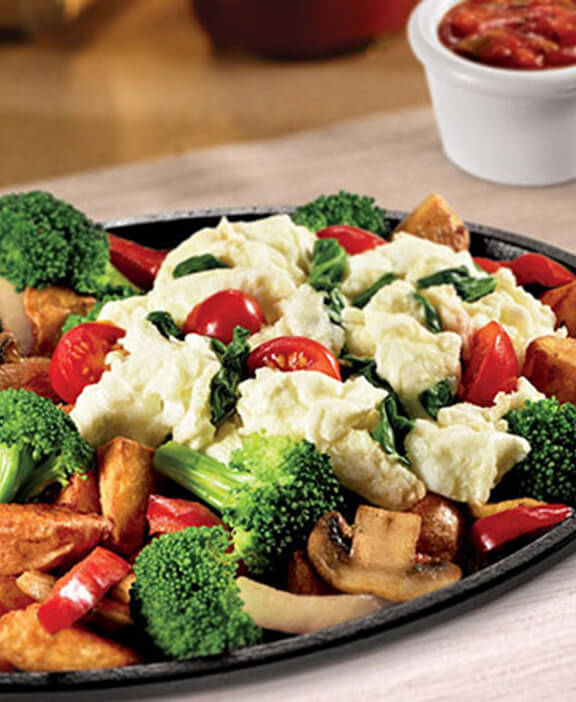 Try the veggie burger (hold the cheese) with a side garden salad. The Fit Fare Veggie Skillet is also a great choice—just ask them to hold the egg whites.
Denny's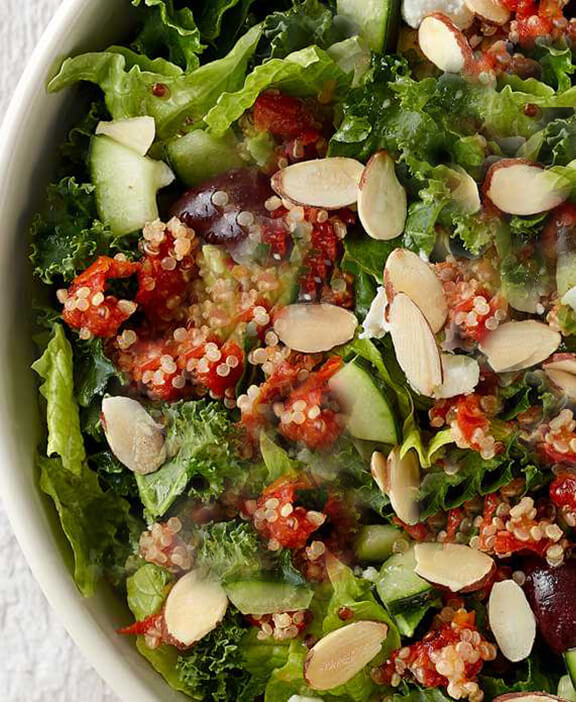 Grab the Mediterranean Quinoa Salad without feta or the black bean or vegetable soup (hold the pesto).
Panera
Get Hungry
Log in to your account on Instacart, and add the ingredients for the recipes below to your shopping cart in a single click. Or, simply add to your shopping list here and print your ingredient list for your next trip to the grocery store!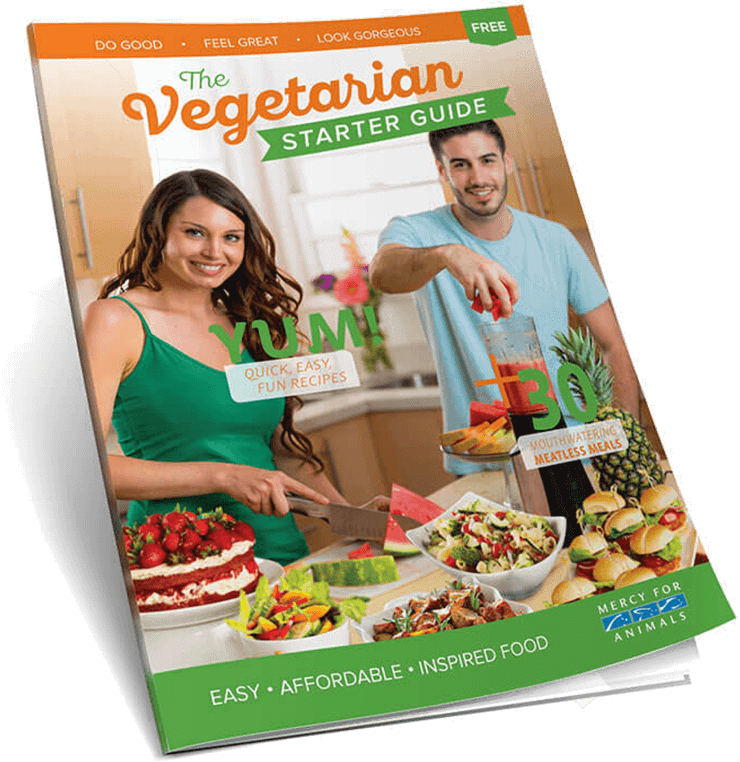 Get Your Free Vegetarian Starter Guide