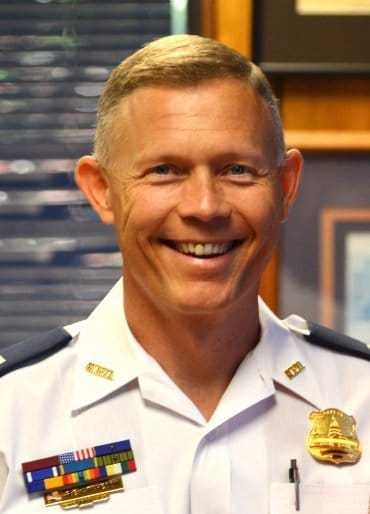 Community
Connect with others who are moving toward a vegetarian diet or vegan diet, and get personal advice on vegan food...
Read More
Community
I was raised and worked on livestock farms in Iowa, joined the Marine Corps at 19, and worked in some of the toughest neighborhoods in Washington, DC, for 25 years as a cop. Until I was 48 years old, the vast majority of my meals consisted of tons of meat, eggs, and dairy. Up until that point, given my upbringing and life experiences, I was convinced that I was eating all the right foods and on track to a healthy and long life.
A couple of years prior, I lost my father to a heart attack at age 69, my older brother began having stents put in his heart, and my daughter decided to go vegan. And since I didn't think eating a vegan diet was a healthy way to live, I dove in and read every nutritional book and health study I could find. You name it and I read it. What took me by complete surprise was the overwhelming amount of independent scientific research that supported a vegan diet. At first, I could hardly believe what I was reading. But study after study provided clear and convincing evidence that eating a vegan diet was by far the healthiest way to eat.
Today I am 53 years old and have been vegan for almost five years. I weigh the same that I did when I joined the Marine Corps at 19 and feel better than I ever have! I love talking with folks and showing them how easy it is to eat a healthy vegan diet. I can't think of anything more gratifying than helping someone lose weight and get off all their cholesterol and high blood pressure medicine within a few weeks on a vegan diet. The power of a plant-based diet is truly remarkable!