This Popular Frozen Food Brand Just Announced New Vegan Meals
Sarah Von Alt
Stouffer's is a huge name in frozen food, and their Lean Cuisine line is debuting the company's first vegan meals! These new offerings are part of the new Origins line, which features veggie-heavy entrees and "on-trend" ingredients.
In a press release, the company describes the line:
New Origins recipes feature meatless offerings made with legumes as well as gluten-free ingredients and, for the first time from LEAN CUISINE, two vegan options—Coconut Chickpea Curry and Sicilian-Style Pesto with Lentil Pasta—distinguishing the subline from the brand's existing varieties.
Here's a breakdown of the vegan varieties:
Coconut Chickpea Curry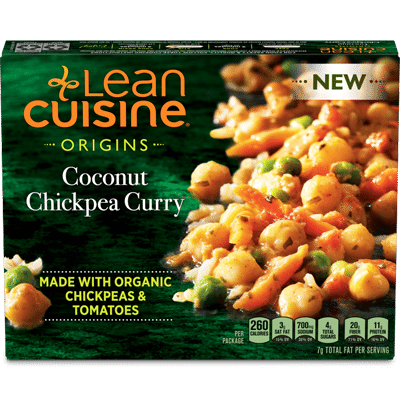 Made with organic chickpeas, tomatoes, and brown rice, this flavorful dish includes a Malaysian-style coconut curry sauce! The entree is gluten-free and contains 12 grams of protein.
Sicilian-Style Pesto with Lentil Pasta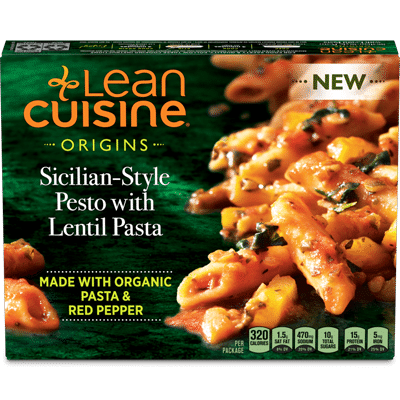 Lentil penne pasta makes this dish extra hearty. Topped with roasted red peppers, yellow carrots, spinach, and a Sicilian-style pesto sauce, this entree packs 15 grams of protein and five grams of fiber.
Lean Cuisine's marketing director explains the move:
The new Origins subline offers even more of what our consumers are after, from gluten-free foods to meatless offerings to options made with organic ingredients and now, vegan dishes. We have recipes every woman will enjoy, no matter their preference because we want to help nourish women and their pursuits.
When finding time to cook is a struggle, eating vegan can seem difficult. Fortunately, quite a few tasty vegan entrees available at many grocers take almost no time—thanks in part to a beloved kitchen appliance: the microwave.
But you don't have to wait to find these new Lean Cuisine meals near you. Tons of ready-made vegan options are already on the market, so you can always grab a frozen meal from Amy's, a simple instant soup from Thai Kitchen, or a can of veggie chili from your local Trader Joe's!
Click here for a list of our favorite ready-made vegan meals.