Thrive Online Market Announces Plans to Offer Beyond Meat and More
Over the past few years, the number of vegan products on store shelves has skyrocketed. From the new Beyond Sausage from Beyond Meat to incredible new dairy-free flavors from ice cream giants like Ben & Jerry's, Häagen Dazs, and Halo Top, vegan products are more widely available (and more delicious) than ever.
But if you live in an area with limited vegan options—or if you're just short on time to shop—there's an amazing online market that makes healthy food more accessible, and it has tons of vegan goods! In a recent online video, subscription-based grocer Thrive Market divulged plans to offer more vegan products soon, including vegan mayo and yummy plant-based meats from Beyond Meat!
"We're actually partnering with Beyond Meat in the next few months," shares CEO and co-founder Nick Green. "Stay tuned for details."
Thrive Market also boasts lower prices than your typical grocery store, which means that the service is great for those with a limited food budget. LiveKindly explains:
Founded in 2015 with a mission of making affordable, healthy food accessible to all, Thrive Market is a membership-based online supermarket that sells organic and non-GMO products to subscribers at prices that are 25–50 percent lower than standard retail.
Thrive Market makes plant-based eating easier for the millions of Americans who are moving away from meat and other animal products. But you don't have to wait for it to carry these new vegan options to try it out. Thrive currently offers lots of plant-based staples and some tasty specialty items. Here are a few of our favorites:
Upton's Naturals chili-lime jackfruit carnitas

Pacific Foods organic seitan

Follow Your Heart VeganEgg

Louisville Vegan Jerky Company maple bacon jerky

Sejoyia salted caramel Coco-Roons

Milkadamia macadamia milk
Want more? Click here to browse the site's vegan offerings now.
It's truly amazing to live in a time when we can enjoy all our favorite flavors without harming animals. With the vast variety of mouthwatering vegan products already available at grocers far and wide, there's never been a better time to ditch cruel animal products.
Click here to order a FREE Vegetarian Starter Guide.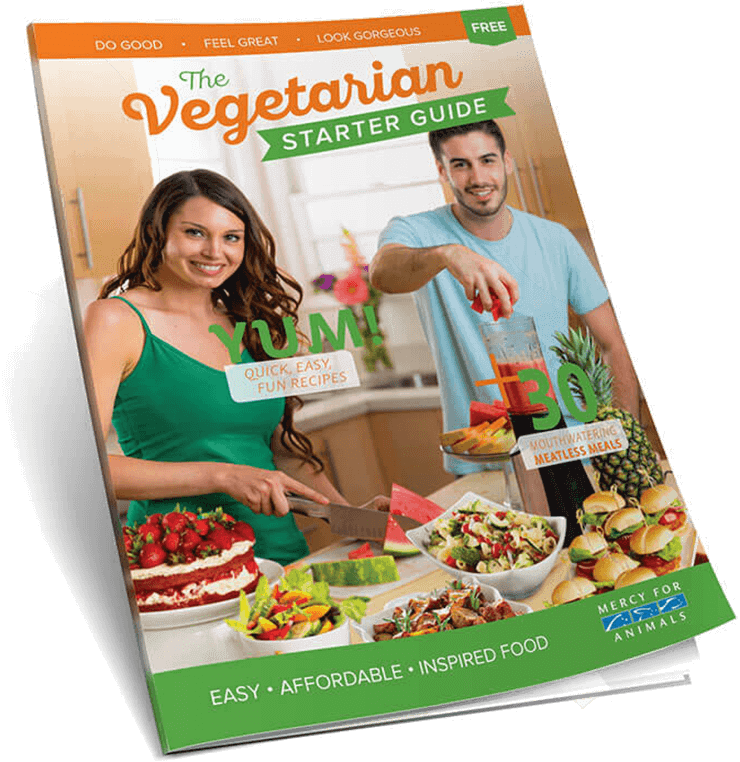 Get Your Free Vegetarian Starter Guide