Vegans Rejoice: Halo Top Just Announced Seven New Dairy-Free Flavors
Sarah Von Alt
Halo Top, a company that prides itself on creating low-calorie, high-protein, and low-sugar ice cream, debuted seven vegan varieties last year—all of which are under 360 calories! Now the company is rolling out even more dairy-free offerings for a total of 14 vegan Halo Top flavors made with coconut milk!
According to Time, "Halo Top CEO Justin Woolverton said in a statement that the 'number one request' he gets from customers is to make vegan and non-dairy friendly lines of the ice cream."
The newly dairy-free flavors are Pancakes & Waffles, Birthday Cake, Candy Bar, Chocolate Almond Crunch, and Chocolate Chip Cookie Dough. And then there's Toasted Coconut and Vanilla Maple—brand-new, exclusively dairy-free flavors.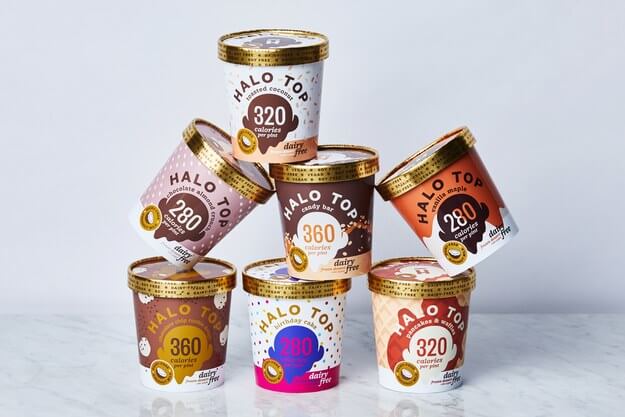 But let's not forget the flavors that started it all: Oatmeal Cookie, Caramel Macchiato, Chocolate, Cinnamon Roll, Chocolate Covered Banana, Peanut Butter Cup, and Sea Salt Caramel!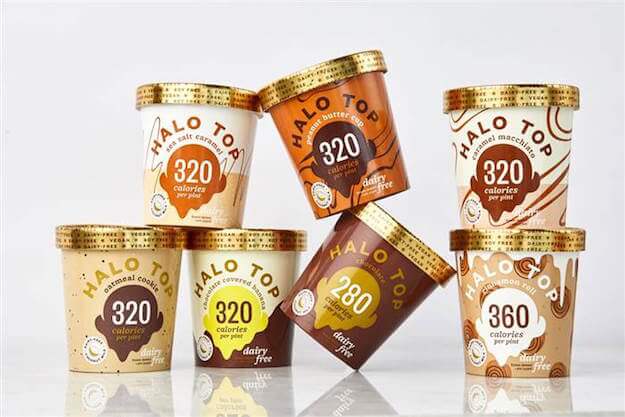 The Popularity of Vegan Ice Cream Continues to Grow

Hailed by many (including me) as the "Year of Vegan Ice Cream," 2017 gave us a ton of great new dairy-free flavors from big-name ice cream brands, like Hӓagen-Dazs, Ben & Jerry's, and Breyers. But if the past few weeks are any indication, the expanding market for dairy-free ice cream will only continue to grow.
Just last week, Häagen-Dazs announced plans to launch four incredible dairy-free flavors—that have been sold exclusively at Target stores since last summer—at more retailers nationwide. And at the beginning of the month, Ben & Jerry's announced two new flavors in its beloved dairy-free line (and the first new vegan flavors of 2018): Peanut Butter Half Baked and Cinnamon Buns!
Feeling inspired? This video will show you how to make vegan ice cream sandwiches from your favorite dairy-free pint!