Vegan Chicken at KFC? Fast-Food Giant Announces Plans to Test Meat-Free Option
In an effort to cut calories from its menu, Kentucky Fried Chicken plans to test a vegetarian alternative to chicken in the U.K. and Ireland! Yep, you read that right. The world-famous fried chicken chain sees the writing on the wall: People want healthier choices, and they want animals to be treated fairly—neither is something KFC is known for.
Vowing to remove 20 percent of the calories "per serving" from its food by 2025, the fast-food giant plans to offer low-calorie beverages and healthier sides instead of fries, in addition to a meat alternative.
Victoria Robertson, head of food innovation for KFC in the U.K. and Ireland, shares:
We know people are more passionate than ever about eating well, and we face a big challenge in shifting their perceptions of what we offer. We've done it before, though—the success of our Riceboxes has shown that our fans will go for lighter options from us. … That said, we know any new menu and recipe changes will have to be just as tasty as today—our fans absolutely love our original recipe chicken, and we won't be changing the Colonel's secret recipe of 11 herbs and spices. This is about providing choice, and offering delicious, signature KFC taste that just happens to be lighter.
Many of KFC's sides are already plant-based, including the BBQ baked beans, corn on the cob, green beans, and potato wedges. And while the planned "vegetarian option" is a bit vague, it sounds like a meat-free version of the company's signature product is in the works. We can't wait to see what KFC comes up with!
—
While far from the healthiest choice, fast food is sometimes your only option. Luckily, several popular chains already have vegan offerings that are perfect when you're in a pinch. Here are a few of our favorites:
Burger King: Try the French toast sticks and hash browns or the Quaker maple and brown sugar oatmeal (just ask them to make it with water).
Taco Bell: Try the seven-layer burrito (sans cheese and sour cream), a spicy-potato soft taco fresco-style, or the black beans and rice. BONUS: The cinnamon twists are 100 percent plant-based!
White Castle: White Castle offers a vegan veggie slider chock-full of veggies like zucchini, carrots, and broccoli! Plus, select locations offer Impossible Burger sliders!
Dunkin' Donuts: Get a fresh-baked bagel, a toasted English muffin, or oatmeal for a quick breakfast with your almond milk latte. Craving something savory? Grab some hash browns!
Subway: Make a veggie sub piled sky-high with all the veggies and topped with spicy mustard dressing. And don't forget to add some avocado! BONUS: The minestrone soup is vegan!
*Since menu items may vary by location, be sure to let your server know that you're vegan to ensure no animal products are used!
Click here for five easy tips on getting more vegan food at your favorite restaurant.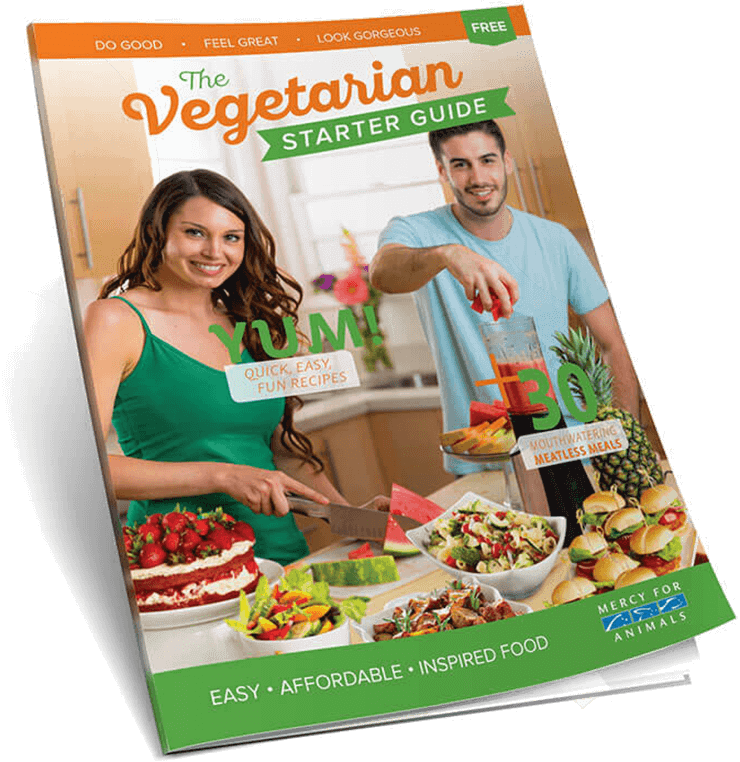 Get Your Free Vegetarian Starter Guide