How to Grocery Shop Vegan When You Live in the Middle of Nowhere
Elizabeth Enochs
If you're newly vegan and living in rural America, I am so proud of you! I know from experience that transitioning to a plant-based diet when you live in the middle of nowhere can feel incredibly challenging at first. I also know it can feel lonely. Although dairy and meat alternatives are booming in popularity, and more and more celebrities are publicly choosing a compassionate vegan diet, it's undeniable that in parts of the U.S., veganism is still widely misunderstood and misrepresented. Since my town was three hours from the nearest Trader Joe's and Whole Foods stores, figuring out how to grocery shop vegan intimidated me initially. 
Luckily, I know for a fact that it's totally possible to live in the country and not eat animals—because I've done it. I was living a few miles outside a small town in southern Missouri when I became a vegetarian last year and started transitioning to veganism. You can adopt a plant-based diet no matter where you live. You just have to do your research.
On that note, here are a few things I've learned about grocery shopping as a small-town vegan.  
You Probably Have More Vegan Grocery Options Than You Think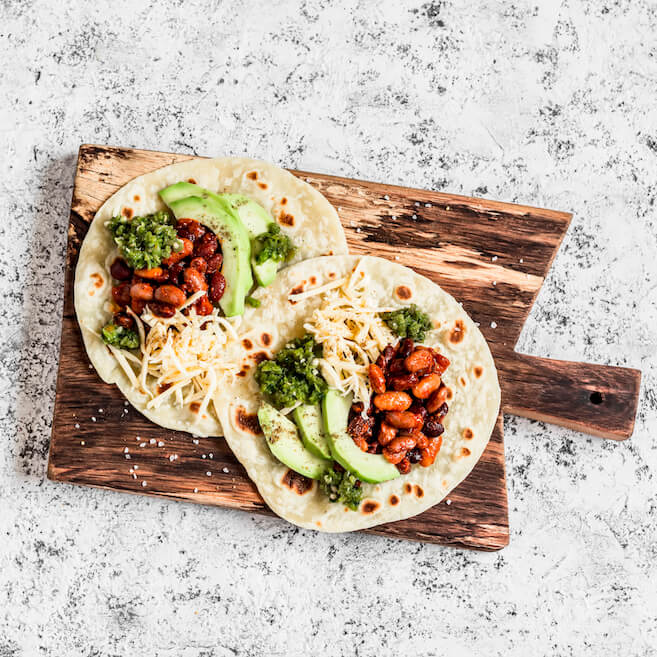 The next time you have a free Saturday, consider exploring the grocery stores in your town. Set aside a few hours to visit all of them, take a notebook and a fully charged phone, and just make lists and take photos of all the vegan options you can find. Then, when your weekly food run comes around, you'll know exactly where to get the items you need. I know all this might sound tedious, but it will save you so much time and frustration in the long run—trust me.
Your Local Farmers Market Isn't Just for Produce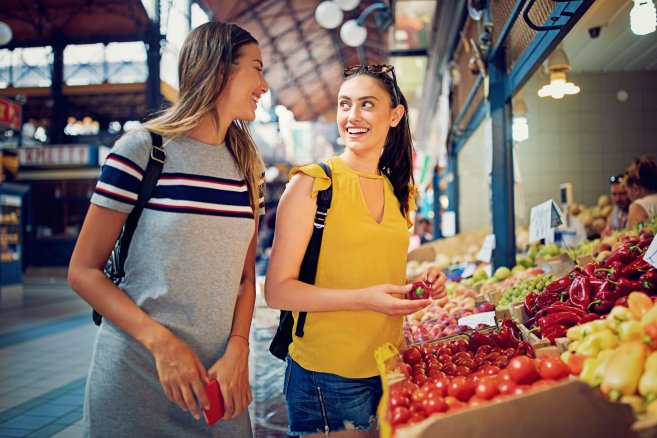 Although you can never really know what you'll find until you get there, farmers markets tend to be great spots for vegans and vegetarians. Not only do farmers markets abound with affordable, in-season produce; they can be good places to meet like-minded folks, and developing a veg community is important no matter where you live.
Health Food Stores Are Your Friend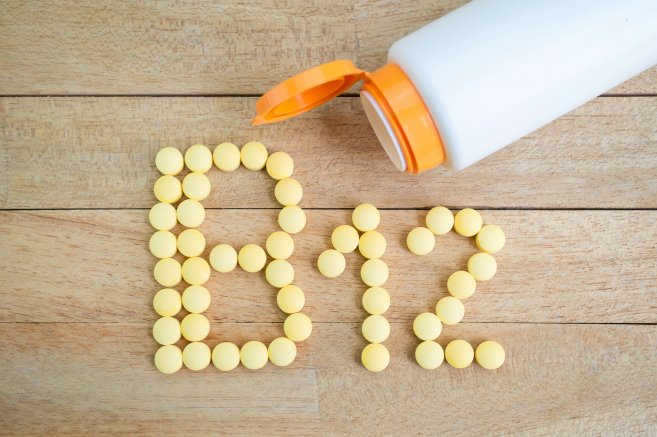 In my experience, even small towns sometimes boast at least one holistic health store. The town where I grew up is home to fewer than 18,000 people, and the Bee Hive Natural Foods has been there for as long as I can remember. This also seems to be true of even smaller towns in rural America. Only 7,001 people live in Russellville, Kentucky, but you'll find Natural Health Store on Main Street. The town of Eureka Springs, Arkansas, has a population of 2,074 and plays host to two holistic health shops: Fain's Herbacy and The Eureka Market. And while you might think that homeopathic shops are only good for stocking up on essential oils and sage, you should know that they can also be vegan gold mines.
Since homeopathic shops often cater to customers who have gluten or dairy allergies, they can be a great place to find nondairy milk, cheese alternatives, and dairy-free ice cream. Holistic health stores tend to keep B12, nutritional yeast, diverse spices, and organic produce in stock. And if you don't know where to find vegan toiletries near you, your local natural health store should be able to remedy that problem too.
You Shouldn't Try to Get All Your Groceries From One Place
I've always been the kind of shopper who prefers to get all their groceries from one store, but in my experience, that's just not possible when you're a rural vegan. When I lived in the Ozarks, getting groceries meant stopping by Aldi to stock up on fresh produce and vegan snacks, hitting up my local homeopathic shop for nutritional yeast, swinging by Kroger to buy coconut milk and frozen dinners, and then popping into Walmart for vegan protein drinks.
This can be a time-consuming process if you're used to buying all your groceries in one fell swoop, but I promise it's completely worth it—especially if you make an afternoon out of it and treat yourself to some delicious coffee about halfway through.
Try Making Your Own Staples
If you're new to veganism and you've historically hated cooking, don't scroll down just yet! I know it might sound difficult, but with the right gadgets and a few solid vegan recipes, you can easily make your own plant-based milk, vegan pizzas, and nondairy ice cream. You can also find vegan yogurt starter kits on Amazon, and the internet abounds with recipes for making your own vegan meat and dairy-free cheese.
If you need a little help deciding which foods you should make first, check out this meal planner.
Look Into Online Shopping
Depending on just how remotely you're located, you might be able to have vegan groceries delivered straight to your door. Unfortunately, both Amazon Fresh and Jet don't currently deliver to my hometown in Missouri, but that might not be the case for you. Thrive Market offers a wide array of vegan groceries and currently ships to all residential and commercial addresses in the contiguous U.S., and Vegan Essentials ships almost anywhere in the world. Food Fight! Grocery will happily cater to all your vegan junk-food needs, and Rabbit Food Grocery delivers vegan goodies to most post office boxes and rural addresses. Many vegan staples, such as nutritional yeast, are also available through Amazon Prime.   
Grocery Shop When You Visit Larger Towns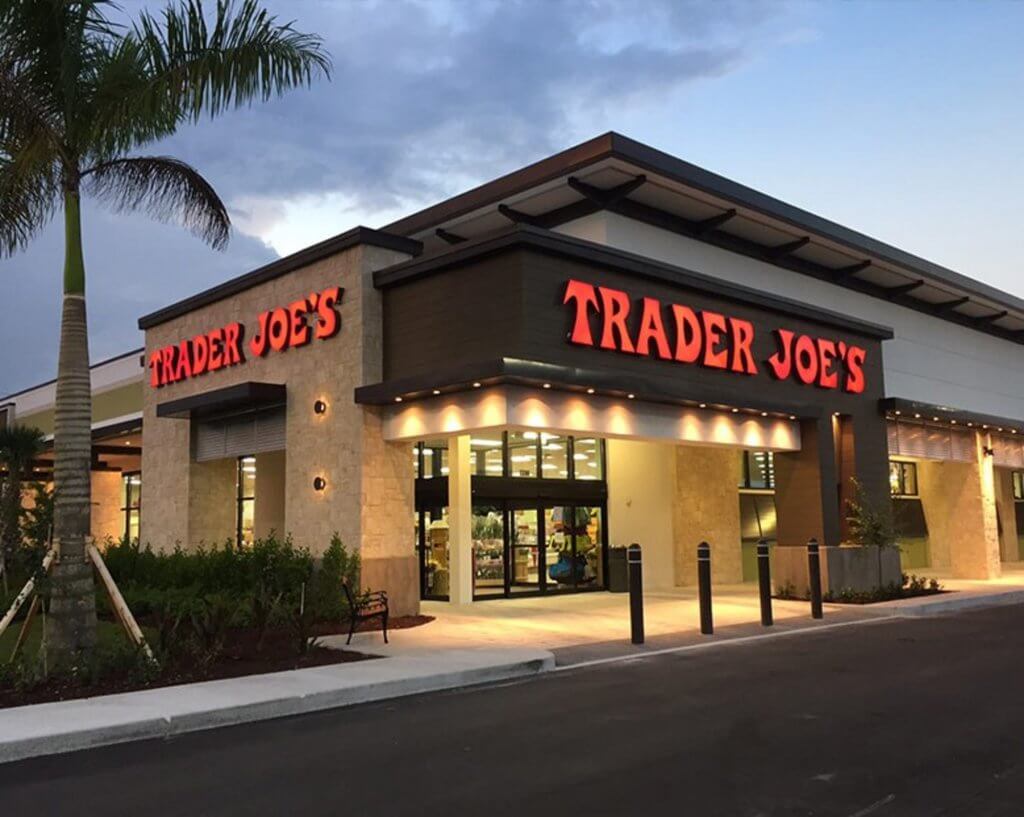 When I was transitioning to a vegan diet in Missouri, I realized I could easily buy groceries when I visited other towns. Don't get me wrong—I didn't drive hours away just to shop at Whole Foods or Trader Joe's. But if I went to visit a friend in St. Louis, I would try to make time for a Trader Joe's run before heading home. Trader Joe's carries a ton of vegan frozen dinners, meat alternatives, and specialty breads that simply cannot be found in my hometown (yet), so it was always worth the effort to me. Target and Costco sometimes made my list as well, because both chains offer plant-based milk and meat alternatives. And since a properly insulated cooler is basically a tiny refrigerator, I never had any trouble preserving my purchases. So if you know you'll make a trip to a larger town with more vegan-friendly grocery stores, maybe toss a cooler in your trunk and stop by Trader Joe's or Whole Foods on your way back to the boonies.
You've got this!