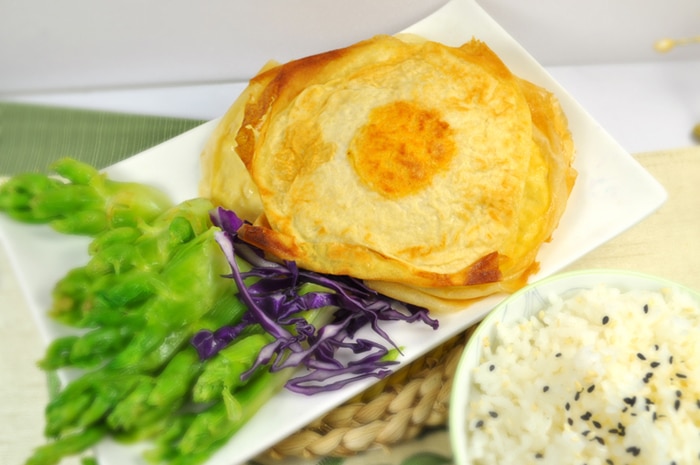 This Online Grocer Is Delivering Vegan Fried Eggs, Plant-Based Cheeses, and More
Sarah Von Alt
As vegan eating grows in popularity, more all-vegan grocers are popping up around the world, and online markets are no exception. Mylk Guys—a 100 percent plant-based grocer—is changing the game for vegans living near San Francisco. From mouthwatering vegan meats and cheeses to yummy sweets from Bay-area bakeries, the service offers delivery of a wide variety of impressive plant-based goodies, which can easily be ordered online.
While almost every grocery store has vegan staples (think rice, beans, veggies, tofu, almond milk, and more), finding vegan specialty items can sometimes be challenging. This online retailer is changing that and is sure to make vegan eating even easier for people in the area.
On its site, the company explains:
It's easy to eat as a vegan but not always easy to find the foods you want to eat. We're on a mission to make vegan grocery shopping simple af. Whether you're still testing the waters of the plant-based world or a die-hard vigilante vegan veteran, we've gotchew.
We can't wait to see more markets like this pop up!
It's truly amazing to live in a time when we can enjoy all our favorite flavors without harming animals. From Veganz, an all-vegan grocery chain in Berlin, Prague, and Vienna, to small local favorites, like Rabbit Food Grocery in Austin, Texas, the number of supermarkets and shops offering exclusively plant-based products continues to rise.
But you don't need to wait for an all-vegan grocer to open in your area. Over the past few years, the number of vegan products on store shelves has skyrocketed. From the new Beyond Sausage from Beyond Meat to incredible new frozen meals from Lean Cuisine and Healthy Choice, vegan products are more widely available (and more delicious) than ever.
There's truly never been a better time to ditch cruel animal products. For tasty vegan recipes, easy meal ideas, and tips on making the switch, order your FREE Vegetarian Starter Guide today!