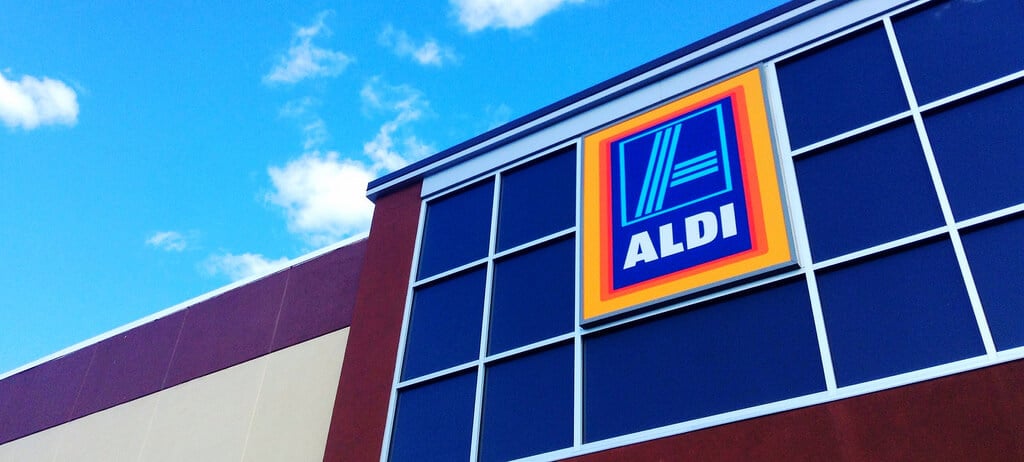 Vegan at Aldi? Here's a Shopping List to Get You Started
Sarah Von Alt
When you're new to vegan eating, figuring out what to buy at the grocery store can sometimes feel overwhelming—especially if you're on a budget. Fortunately, with a wide variety of plant-based staples, discount grocery store Aldi is a pretty great place to shop. This beloved Germany-based supermarket has over a thousand locations throughout the U.S. and a reputation for offering quality food at a reasonable price.
And vegans can cash in on these savings for more than grains and legumes! In addition to all the great staples offered, Aldi recently launched a whole line of vegan specialty products. The new Earth Grown line features meatless meats, vegan cheese, and more!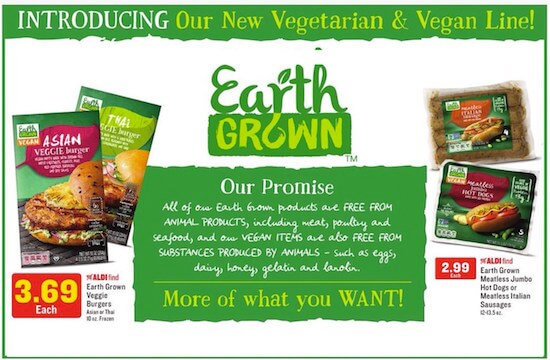 Here is a quick shopping list (with some of our favorite goodies) to get you started:
Fruit and Veggies
This one should be fairly obvious. Fruit and veggies are an important staple in any vegan diet, are generally quite affordable, and can be used in a variety of ways. Our favorites are fresh apples, avocados, onions, and spinach or kale. And be sure to grab some SimplyNature organic frozen berries for your smoothies!
Beans and Legumes
Beans, lentils, and chickpeas add hearty substance to any dish and are packed with protein and other essential nutrients. Our top picks include SimplyNature canned black beans and cannellini beans and some Little Salad Bar hummus, of course!
Grains
Brown rice, quinoa, wheat bread, tortillas, barley, cereal, pasta… The list goes on and on. Grains are super filling, nutritious, and easy to prepare! Grab some Specially Selected brown basmati rice, Fit & Active whole grain pasta, SimplyNature coconut and chia granola, and L'oven Fresh bagels.
Nuts and Seeds
Loaded with healthy fats and protein, nuts and seeds are a great addition to any meal. Our top picks include Southern Grove unsalted almonds and sunflower seeds and SimplyNature cashew butter.
Dairy Alternatives
No vegan food haul is complete without some delicious plant-based dairy alternatives, and Aldi offers more than your typical discount grocer. Try Friendly Farms unsweetened almond milk and chocolate soy milk, Earth Grown vegan mozzarella-style shreds, and Free From dairy-free coconut ice cream.
Meat Replacements
From veggie chicken tenders and patties to a wide variety of plant-based burgers, you really can have it all. Our top picks include Earth Grown chickenless tenders, meatless meatballs, black bean burgers, and jumbo hot dogs. And don't forget the original meat replacement—grab some Fusia tofu!
Sweets and Snacks
Treat yourself to some yummy snacks and sweets! Grab some Elevation peanut butter cookie bars (they're just like Clif bars!), Benton's fudge mint cookies (they're just like Thin Mints!), and some Clancy's chips. For a healthier snack, try the SimplyNature frozen fruit bars.
Not veg yet? Click here for delicious vegan recipes, meal ideas, and tips on making the switch.
*Since products may vary from store to store, be sure to double-check ingredients to ensure no animal products were used!