Here Are 7 of Our Favorite Children's Books With a Vegan Message
Sarah Von Alt
Kids love animals. So it's no surprise that the vast majority of children's books feature animals as the main characters. Unfortunately, many of these books still refer to animals as something, rather than someone—so finding animal-themed books that teach respect for animals is crucial to nurturing our children's natural love of animals.
I sat down with a few parents at Mercy For Animals to find out their favorite kids books that inspire compassion for animals. Here are our top picks:
1. Sprig the Rescue Pig by Leslie Crawford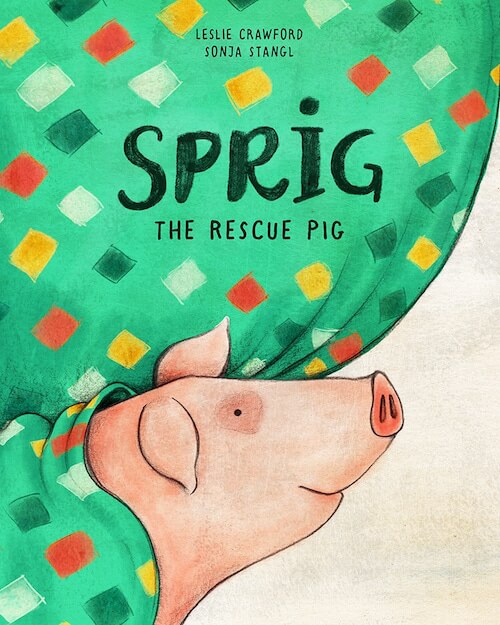 Sprig the Rescue Pig tells the story of Sprig, a pig who leaps—or falls—off a farm truck. As the little pig trades a factory farm for freedom, his world changes from grim to hopeful. Inspired by a true story, the book is a fun, funny, and beautifully illustrated adventure tale with a happy ending.
*Sprig is the first in a series of farmed animal children's books published by Stone Pier Press. Keep an eye out for the next book, Gwen the Rescue Hen!
2. Linus the Vegetarian T. Rex by Robert Neubecker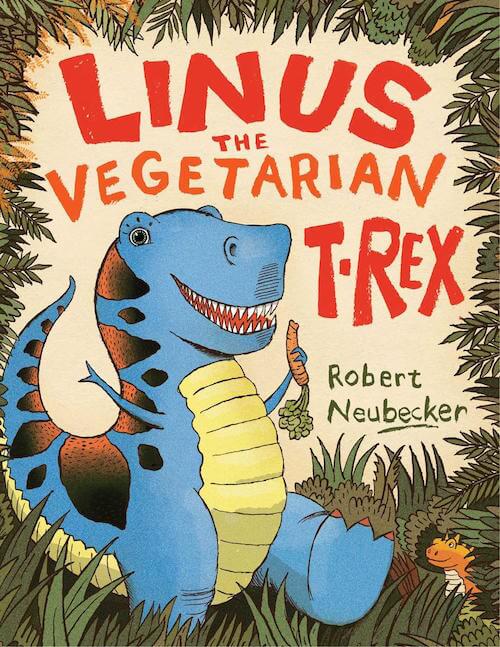 Young kids seem to LOVE dinosaurs, so this book is a great treat! It's a very cute story with a simple message—"I don't eat my friends!"—that resonates with kids and will help inspire them to eat their veggies.
3. A Book of Babies by Il Sung Na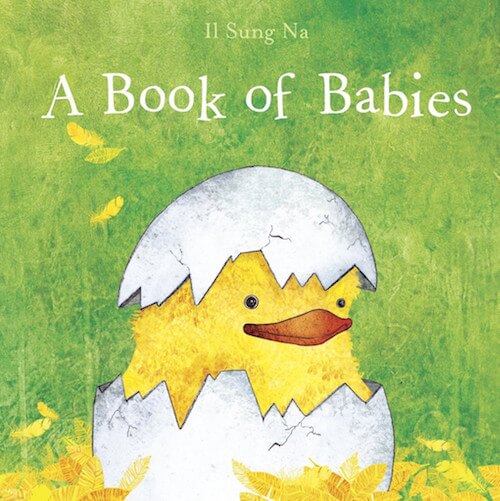 Il Sung Na is an incredible artist, and his books are all beautiful and animal themed. One of our favorites is A Book of Babies, which features all kinds of animals going to sleep with their parents—showing just how alike we really are—and is the perfect read just before bedtime.
4. Care for Our World by Karen Robbins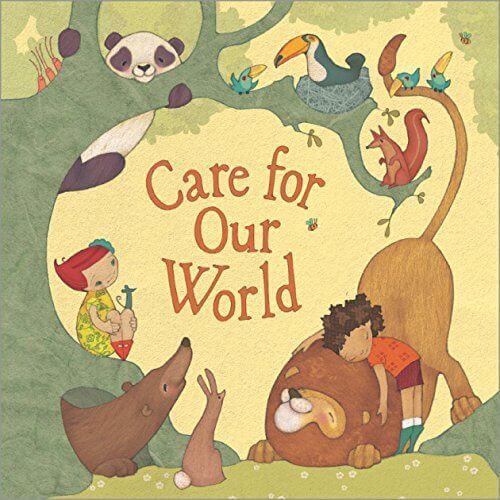 This is a wonderful book advocating for all life on the planet. The last lines say: "Please care for all people, and all living things, with leaves, legs, or feathers, arms, fins, or wings. This is their world and it's yours and it's mine. If we treat it gently, it will last a long time. This world is our home, we need one another. Please care for our world, we're sisters and brothers."
5. Steven the Vegan by Dan Bodenstein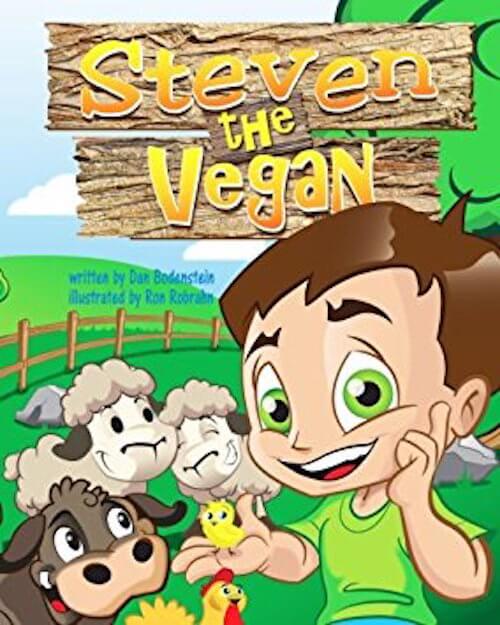 Steven the Vegan is about a boy whose class goes on a field trip to a farmed animal sanctuary. He tells everyone that the foods they are eating come from animals. The kids are shocked and all become vegan. This book is great because it normalizes the feeling of being the only vegan in the class and gives kids hope that they can change their friends' minds.
6. Dave Loves Chickens by Carlos Patino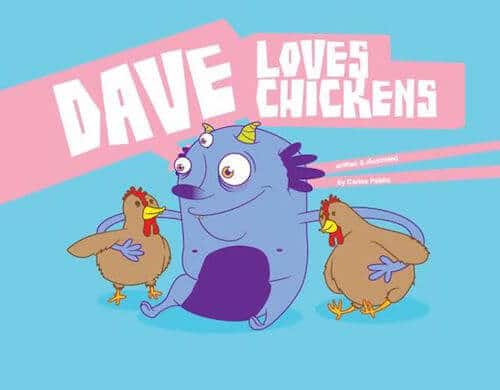 This is a favorite among very young vegans. Dave, a monster from outer space, loves all animals and doesn't understand why humans eat them, especially chickens. In this heartwarming book, kids learn about how wonderful chickens are!
7. The True Adventures of Esther the Wonder Pig by Steve Jenkins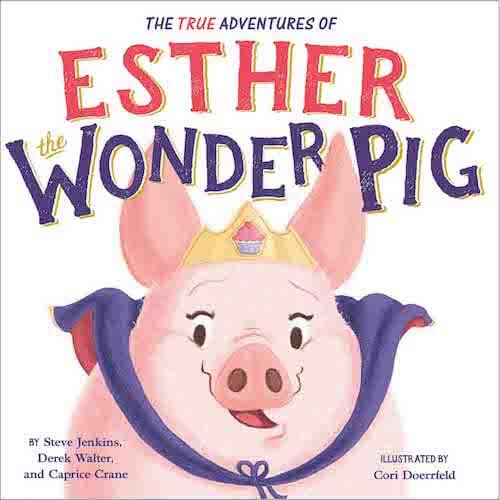 This brand-new kids book details the adventures of Esther the Wonder Pig. Rescued by her dads Steve Jenkins and Derek Walter when she was only a piglet, Esther has become an internet sensation, opening hearts and minds all around the world. This is her touching story.
—
Want more? Click here for 17 of our favorite kid-friendly vegan recipes for the little ones in your life!