10 Ways to Eat More Vegan Protein Without Even Trying
Sarah Von Alt
1. Start the Day Off Right


Make protein a priority for breakfast. Dishes like tofu scramble, quinoa porridge, and oatmeal are just a few great options.
2. Get Into Smoothies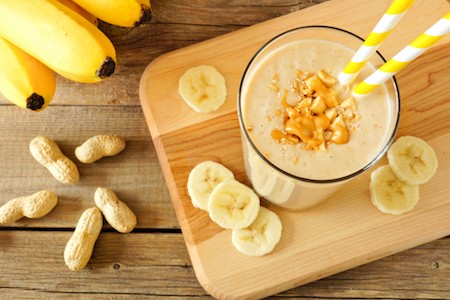 Find a vegan protein powder you like and blend with soy milk and frozen fruit for a delicious source of plant-based protein.
3. Swap Rice for More Protein-Dense Grains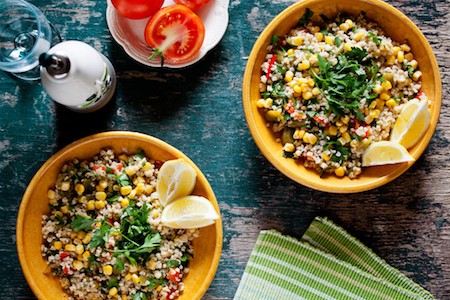 Quinoa, spelt, kamut, and buckwheat are all great nutrient-rich choices with more protein than brown rice.
4. Soy lattes,
anyone?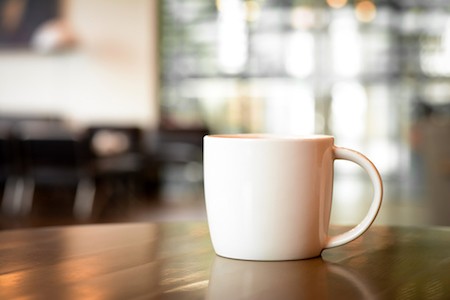 Packed with protein (eight grams per cup), soy milk is a great nondairy alternative for lattes and smoothies!
5. Make Your Snacks Count!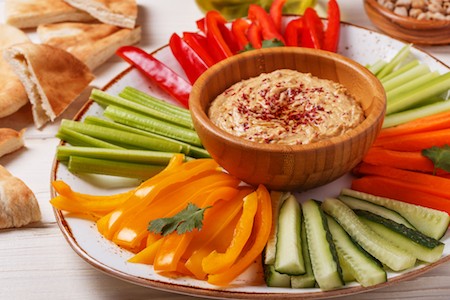 Clif bars, steamed edamame, vegan jerky, crackers, veggies with hummus, and fruit with peanut butter are all loaded with protein.
6. Ditch Croutons for Roasted Chickpeas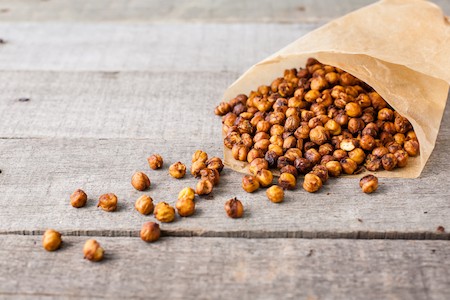 Chickpeas are an amazing, versatile protein source. Try coating in your favorite spices, roasting, and using in place of boring old croutons.
7. Whenever Possible,
Add Beans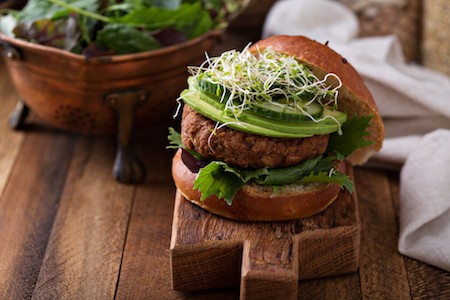 This one is pretty straightforward. Consider adding beans to dishes you normally might not, like salads, pasta sauce, or a loaded baked potato. And don't forget the bean burgers!!
8. Replace Romaine and Spinach With Kale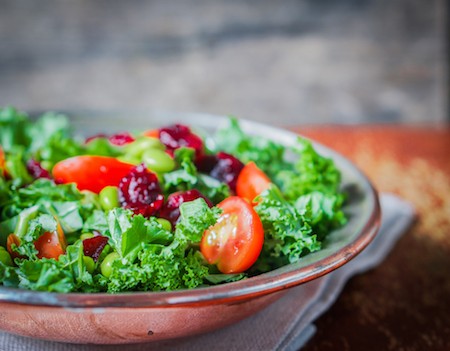 Choosing kale over romaine, iceberg, or spinach packs in a little more protein along with a host of other nutrients.
9. Add Peas to Pasta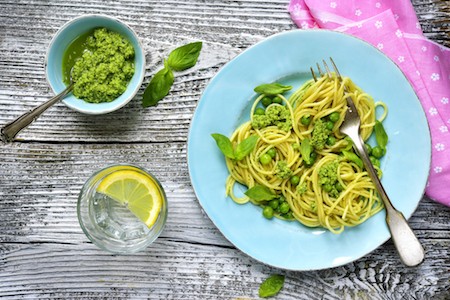 Adding green peas to pasta dishes (or any other dish!) is an easy way to sneak in protein.
10. Nooch Is Life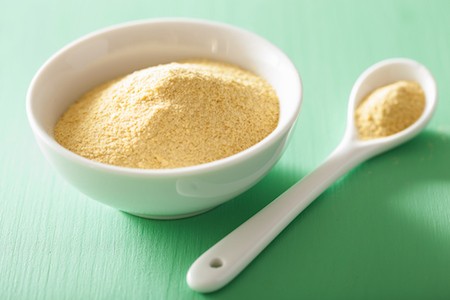 Just two tablespoons of nutritional yeast pack a whopping nine grams of protein. Not familiar with nutritional yeast? You'll want to read this.
Want more? Click here for 12 vegan foods with more protein than a burger.