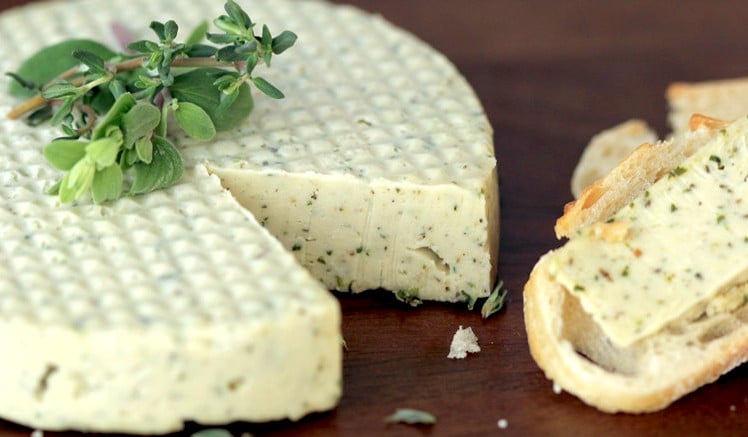 17 Vegan Products That'll Make You Forget All About Dairy
Sarah Von Alt
1. Field Roast's Chao Cheese Slices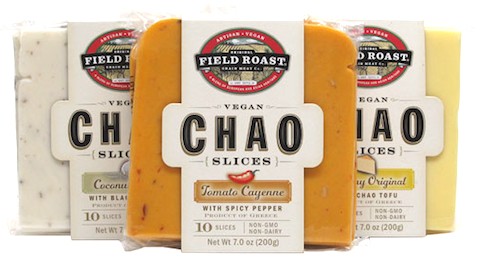 With flavors like tomato cayenne and coconut herb, this vegan coconut-based cheese is a game changer. Read our review here.
2. Kite Hill Cream Cheese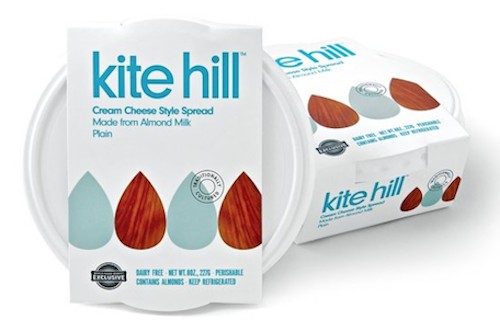 Available nationwide at Whole Foods, this stuff is seriously divine!
3. So Delicious Cashew Ice Cream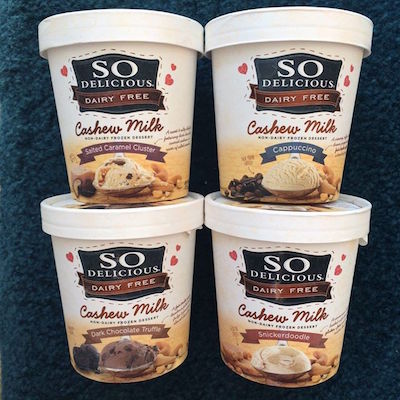 This comes in a bunch of flavors, including salted caramel cluster, cappuccino, snickerdoodle, and dark chocolate truffle. Check out our review!
4. Earth Balance Buttery Spread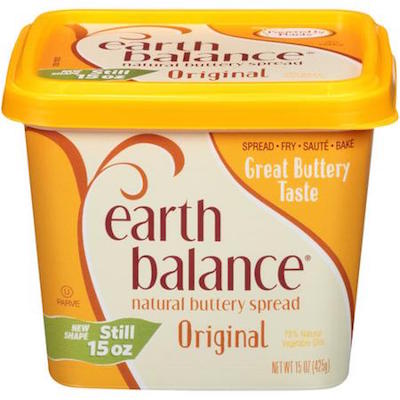 Earth Balance buttery spread is perfect any way you'd use dairy butter!
5. Miyoko's Creamery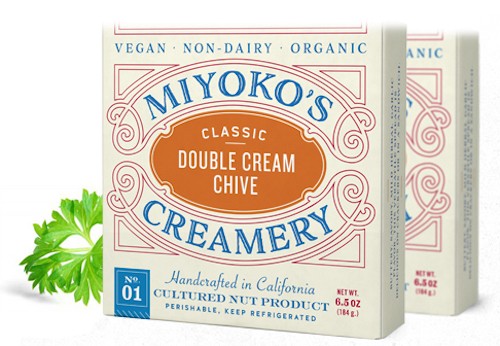 These artisan nut cheeses are available in a variety of flavors, including double cream chive, Fresh Loire Valley in a Fig Leaf, French-style winter truffle, and aged English sharp farmhouse. See our review here.
6. Follow Your Heart's Dressing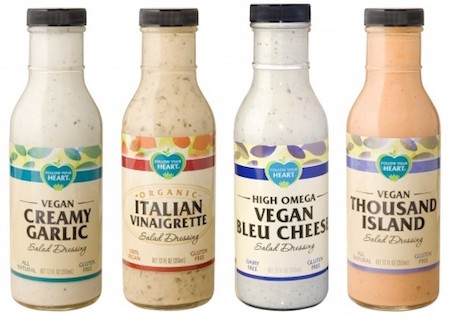 Follow Your Heart has recreated some of our favorite classics: vegan ranch, bleu cheese, and Caesar!
7. Earth Balance Mac and Cheese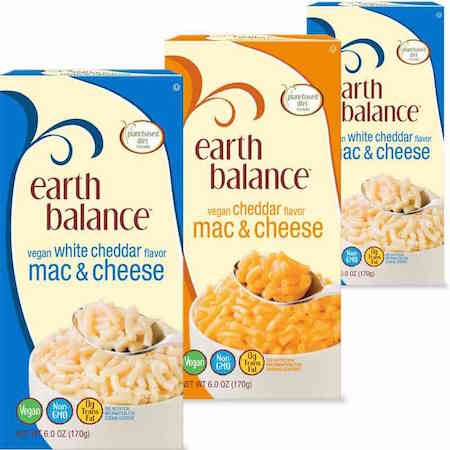 A lot like Kraft, only kinder. This product includes a powder cheese packet in two flavors: cheddar and white cheddar. Kids will love this one!
8. Daiya Cheezecake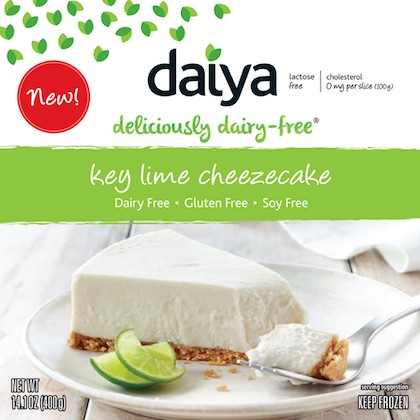 Daiya's newest product may be its best. This cheesecake is creamy, rich, and available in a slew of flavors: New York-style, strawberry, key lime, and chocolate. Read our review.
9. Kite Hill's Artisan Almond Milk Yogurt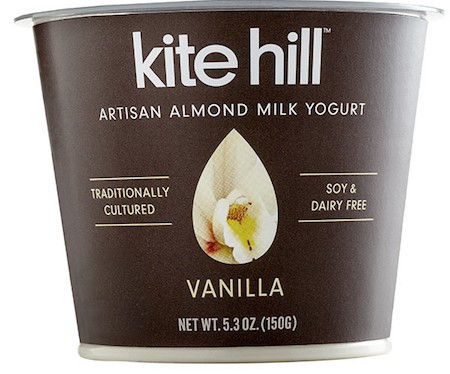 This almond-based vegan yogurt rocks! Check out our review here.
10. Follow Your Heart's Cheese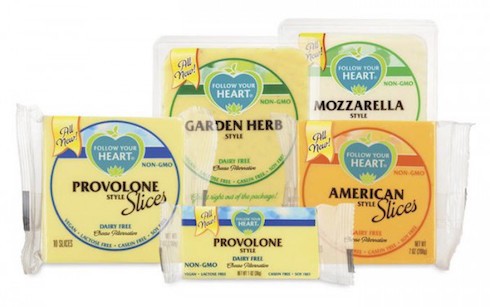 Oh, so good! These savory slices come in American, mozzarella, and garden herb-style.
11. Tofutti Cuties Ice Cream Sandwiches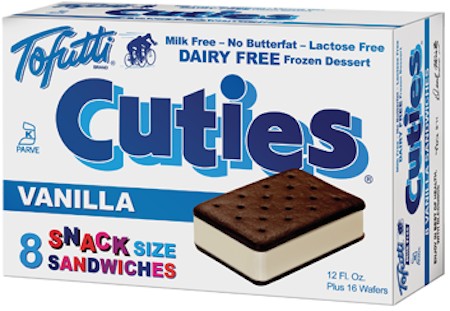 An oldie but goodie, these tasty little treats are perfect for a hot summer day!
12. Treeline Cheese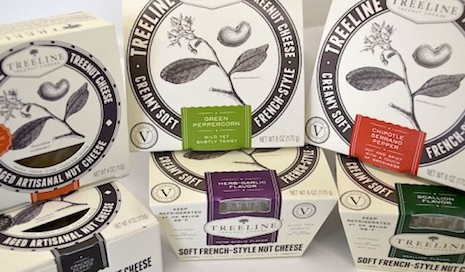 This aged nut cheese is available in herb-garlic soft French-style, scallion soft French-style, chipotle-serrano pepper French-style, and other fantastic flavors. Read our interview with Michael Schwarz, founder of Treeline Cheese, here.
13. So Delicious CocoWhip Coconut Whipped Topping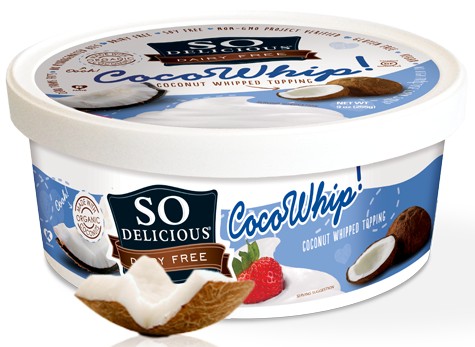 This dairy-free whipped cream is so delicious!
14. Almond Breeze Almond Milk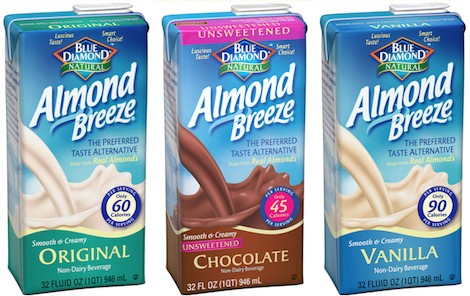 Almond milk contains 50 percent more calcium than cow's milk and is readily available at most grocery stores!
15. Daiya Cheese Shreds and Slices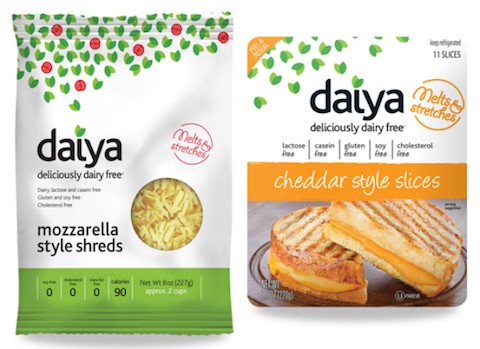 These shreds are great on pizza or in your favorite mac and cheese recipe! Daiya also offers a line of its own delicious vegan pizzas using its signature cheese.
16. Califia Almond Milk Creamers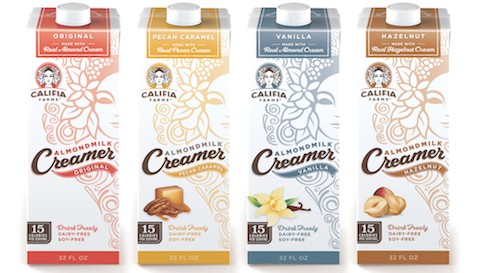 In flavors like pecan caramel, hazelnut, and vanilla, this delicious nondairy creamer is sure to please!
17. Coconut Bliss Bars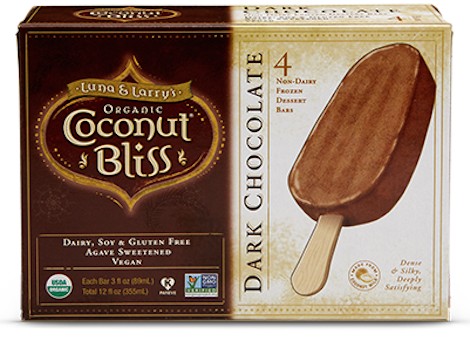 These mouthwatering bars are as delectable as they are compassionate.
—
Want more? Click here for 13 vegan recipes that cheese addicts will love!