I Tried the New Vegan Queso From Trader Joe's. Here's What I Thought.
Sarah Von Alt
Just when you thought Trader Joe's couldn't get more vegan-friendly, the chain releases the brand-new creamy Cashew Fiesta Dip. Dairy-free and organic, this new offering comes on the heels of other new releases, including its (secretly) vegan holiday cookies, Twinkling Trees, and savory Jackfruit Cakes, a vegan alternative to crab cakes.
VegNews explains:
The cheese dip alternative ($3.49) is made from a base of cashews and contains potatoes, carrots, onions, green chile peppers, and spices. The oil- and soy-free dip is clearly labeled "vegan" and is best served warm.
I couldn't wait to get my hands on this new dip and quickly headed to my local store to pick one up. While this cheese dip certainly doesn't need to be heated, it is more impressive when warm and gooey.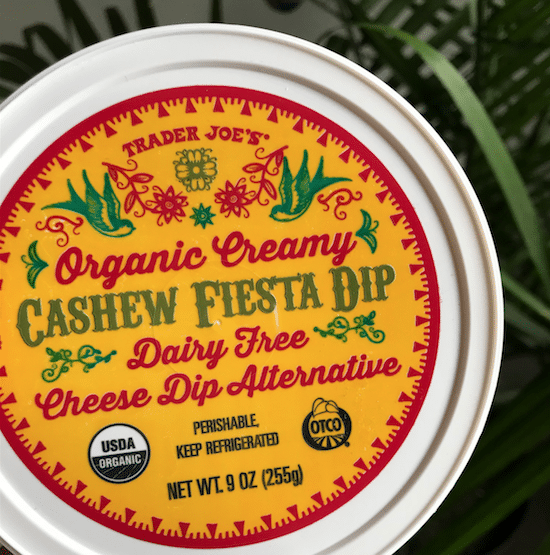 Super creamy, and actually quite cheesy, the dip is sure to hit the spot for those missing dairy-based queso. My only complaint is that while the ingredients include green chili peppers and jalapeños, this dip is not even close to spicy and could use a bit more of a kick. Regardless, it is a pretty satisfying dip and would make a superb addition to vegan nachos. Heck, you might even want to try it on a baked potato or pasta!
—
As veganism gains popularity, grocers like Trader Joe's are taking advantage of the expanding plant-based food market. Of course, this new dairy-free dip is just one of the amazing plant-based products that Trader Joe's sells, so be sure to stop by your local store and ask customer service for a full list of vegan items. And don't forget, a bunch of them are labeled vegetarian but are actually vegan.
You can join the growing number of people who are taking a stand for animals, the environment, and their own health by transitioning to a plant-based diet. Order your FREE Vegetarian Starter Guide today.