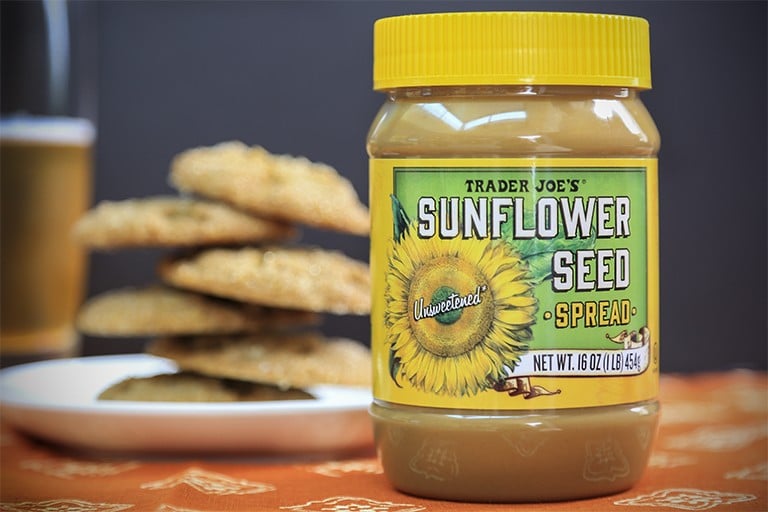 Vegan at Trader Joe's? Here's a Shopping List to Get You Started
Rachel Krantz
As more of my friends and family members have decided to try a plant-based diet, I've realized some pretty common questions come up over and over. One of the simplest—and most fun to talk about—is what vegan food you should buy at the grocery store. Since most people I know (myself included) love to shop at Trader Joe's, I thought I'd compile a sample shopping list for a new vegan.
Below you'll find a mix of products separated by category. Many of these are staples you could find at any grocery store but I recommend buying at Trader Joe's for price or convenience. You don't have to buy this all at once, but in general, if you keep the nonperishables stocked, you should always have something in the house to eat.
I'm going to go easier on the packaged and junk foods, since a whole-food, plant-based diet is the way I tend to eat (not to mention it's cheaper). That said, there's some fun stuff on here too. Don't worry!
Here are my humble suggestions for a starter Trader Joe's vegan shopping list:
Legumes: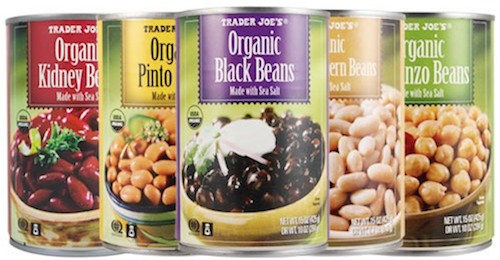 You'll want plenty of legumes on hand as a powerhouse nutrient source (especially as you're mastering your basic bowl—instructions on that here).
Organic Three-Grain Tempeh
This is my favorite packaged food at Trader Joe's. It's so tasty and filled with good fiber and protein. Coat it with a little sesame oil, Bragg's amino acids or soy sauce, and some Sriracha, and cook it up.
High-Protein, Organic, Super Firm Tofu
This super firm tofu is great for frying or eating raw in summer rolls.
Beans (Black, Pinto, or Garbanzo) and Lentils
Keep all the beans you can carry stocked in the pantry. You'll need more than you think. If you're hungry and the fridge is bare, you can always sauté up some garlic, beans, oil, and frozen veggies for a quick meal.
It's super salty but super tasty!
Fresh Fruits and Veggies: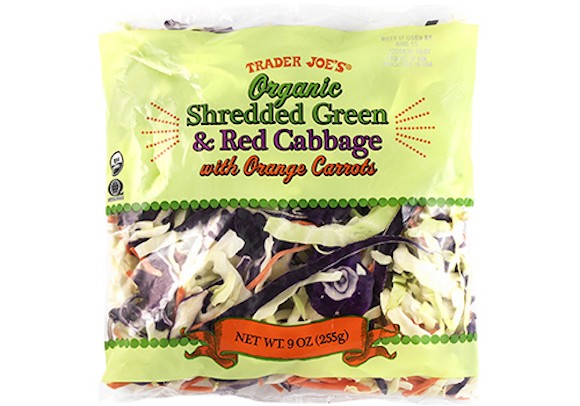 Trust me, when plants are at the center of your plate, you'll go through them quickly! As I'll get to below, lots of fruits and veggies can be bought frozen to preserve nutrients and prevent waste, but these are the fruits and veggies I tend to get fresh at Trader Joe's.
This is a staple in my house—and a good deal at Trader Joe's! Buy organic, if you can, for this especially.
Fresh fennel is delicious raw as an alternative to celery. Use it in stir-fries for a sweet, anise taste.
Carrots
Organic Shredded Cabbage Mix
I like this mix on tacos or in salads.
Trader Joe's carries this fun new item for only $1.99. Watercress is one of the most nutrient-dense vegetables and is great in salads.
Keep garlic, ginger, and at least a couple of yellow onions in the house for cooking!
Garlic
Ginger
Mini Bartlett Pears
Mini Gala Apples
These minis are well-priced and great for snacking.
Frozen Fruits and Veggies: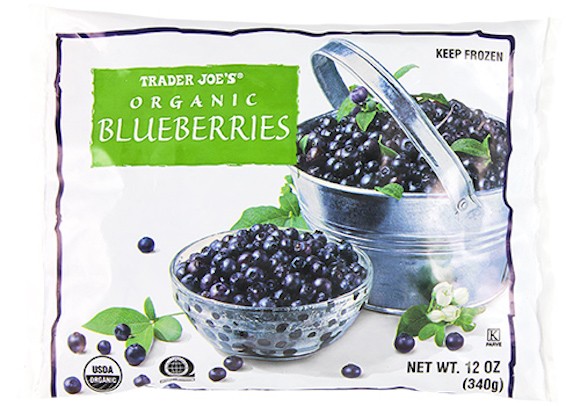 Frozen fruits and veggies are also great to buy at Trader Joe's and always keep in the freezer. When you run out of fresh produce, you can still cook. Even better, frozen fruits and veggies are just as nutritious as fresh ones. Get whatever looks good to you, but I tend to buy these.
This is my favorite to eat straight with sunflower seed or almond butter as a cooling snack.
Frozen Cherries
Frozen Organic Blueberries
Top your morning oatmeal with frozen organic blueberries, or enjoy them plain as a snack. They thaw really well!
Broccoli
Peas
Spinach
Asparagus
Roasted Corn
Bell Pepper
Pantry Staples: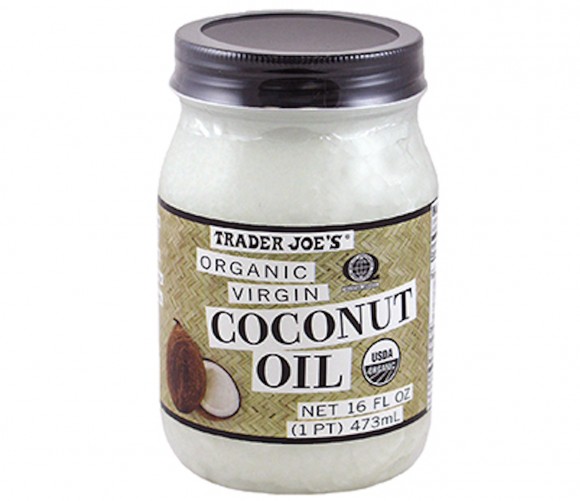 I'd suggest new vegans have these items on hand at all times.
Oatmeal
Flax, Chia, or Hemp Seeds (Good for oatmeal and salads!)
I had no idea how delicious sunflower seeds were before I went vegan. They add crunchy sweetness to anything from oatmeal to salads to bowls.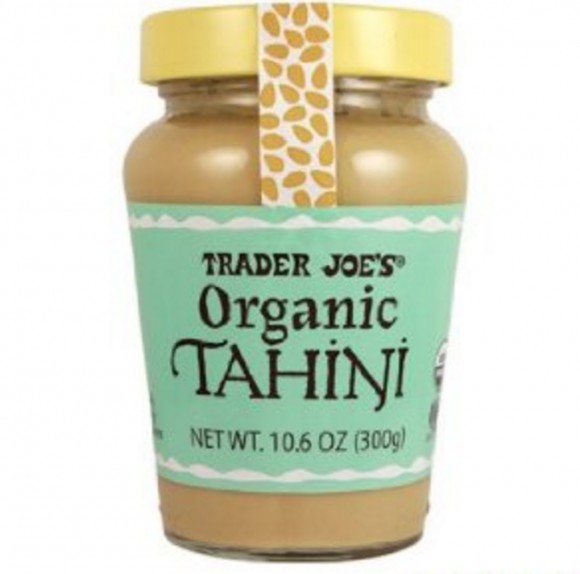 It's always good to have tahini around. Trader Joe's carries straight tahini that I like for drizzling and snacking as well as tahini dip with a garlicky, lemony flavor more like hummus (best for dipping and dressings).
Put a can of coconut cream in the fridge overnight, scoop out the cream, mix it with some maple syrup or powdered sugar, and you have great whipped cream! If you like to bake, you'll want a few cans on hand, as many vegan recipes call for it.
You'll always want Sriracha in the fridge for topping bowls and marinating tofu or tempeh.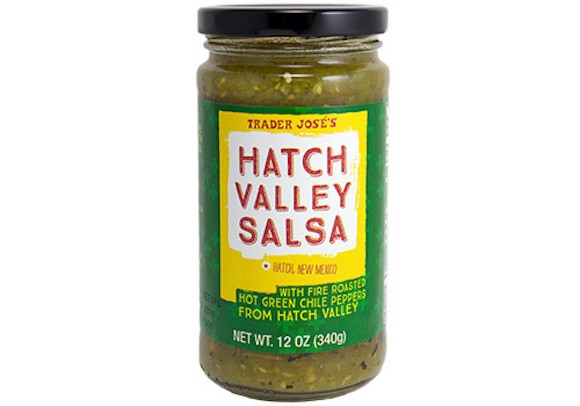 This salsa is not too spicy, not too mild, and not packed with additives or salt. Put it on tacos and bowls.
Chipotle Black Bean Dip
Korean Napa Cabbage Kimchi
Kimchi is tasty on any bowl or salad.
Keep this on hand for that tofu or tempeh marinade or any Asia-inspired dish.
Nuts: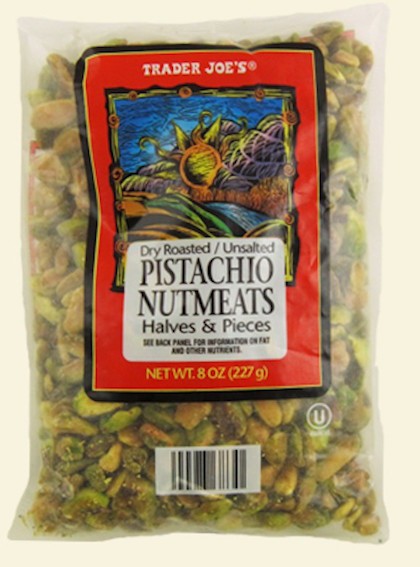 Trader Joe's offers great prices on all nuts. Below are some of my favorites.
Thai Lime and Chili Cashews
These are deliciously addictive if you like spicy foods.
Wasabi Almonds
Pistachio Kernels
Raw Almond Butter
Unsweetened Sunflower Seed Butter
I never liked sunflower seed butter until I found this unsweetened variety—now I'm addicted.
Marcona Almonds With Truffle Oil
Warning: These are addictive and expensive.
Crunchy Salted Peanut Butter With Chia and Flax Seeds
Breads: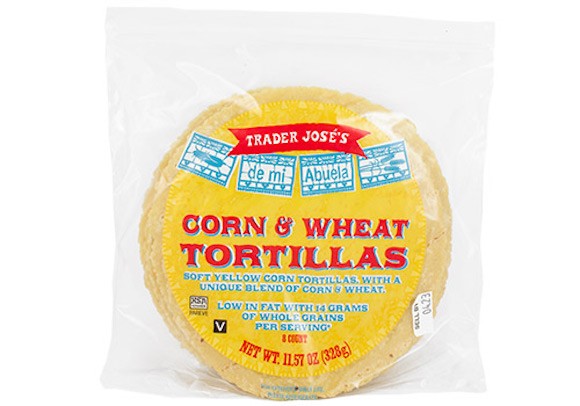 Always good to have on hand for tacos or a side.
Made from unrefined wheat, this bread tends to be easier to digest. Try cinnamon raisin with some nut butter for a great sweet-salty snack.
Vegan Dairy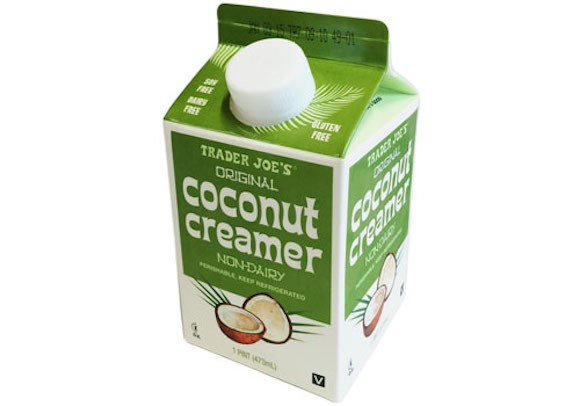 Vegans were super excited for a reason when this arrived! You seriously can't tell the difference between this and dairy butter (except for maybe the lack of stomachache after eating it).
Unsweetened Westsoy Organic Soy Milk
This is my pick for lattes, since it has no additives or weird vitamin aftertaste.
Vegan Mozzarella Style Shreds
This isn't the best alternative cheese out there, but it will do in a pinch.
Vegan Cream Cheese Alternative
Again, it's not the best you can buy, but it's totally acceptable.
I like this one better than the soy creamer, but it's up to you.
Snacks: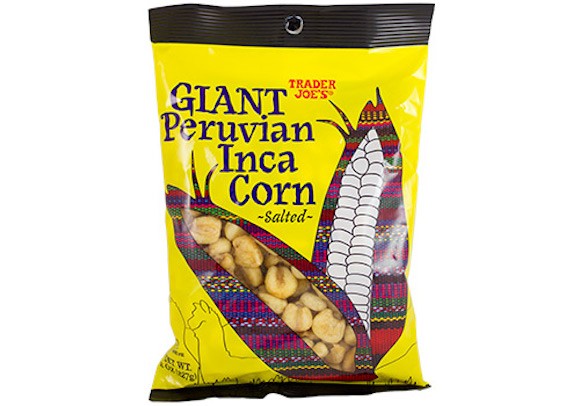 There are countless vegan snacks at Trader Joe's, but here are some of my favorites!
Love these. They are less oily and salty than plantain chips you find in most other stores.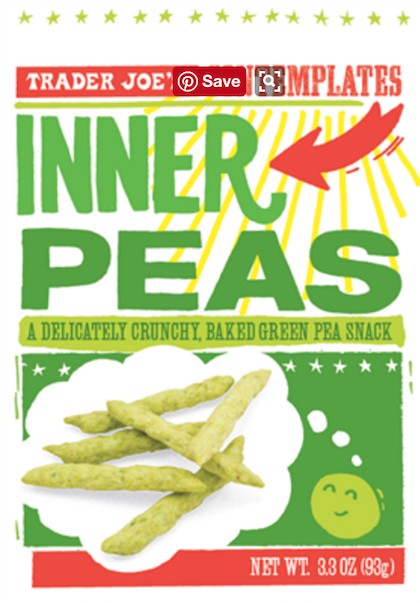 If you love corn nuts, Inca is a healthier version that is super satisfying on its own or in salads.
Reduced-Guilt Popcorn
Seaweed Snacks
Nacho Kale Chips
12-Grain Mini Snack Crackers
Reduced-Guilt Multigrain Pita Chips
Organic Popcorn Kernels
Make popcorn on the stovetop, or buy a popcorn popper for as little as $20 online. You can drizzle it with whatever you'd like—maple syrup, vegan butter, olive oil, or salsa. Add nuts and nutritional yeast for extra protein.
Frozen Meals: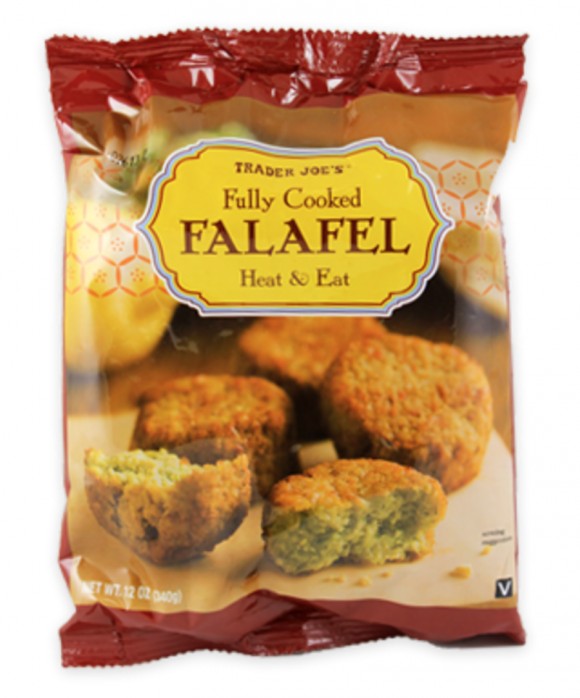 Honestly, I don't buy many of these now that I'm eating more simple bowls at home. That said, frozen meals are good when you're learning to cook, you're in a hurry, or you need something in the freezer at work. There are so many frozen vegan meals to choose from at Trader Joe's, but here are the ones I remember liking best and I know other people dig.
These are tasty and make a good quick dinner with a side salad.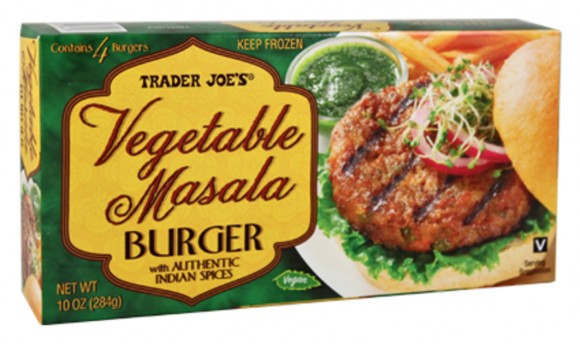 My mom loves these, and she's not alone!
Mildly Spiced Vegetable Burritos
Keep this easy lunch staple in the freezer at work.
Black Bean and Corn Enchiladas
Desserts: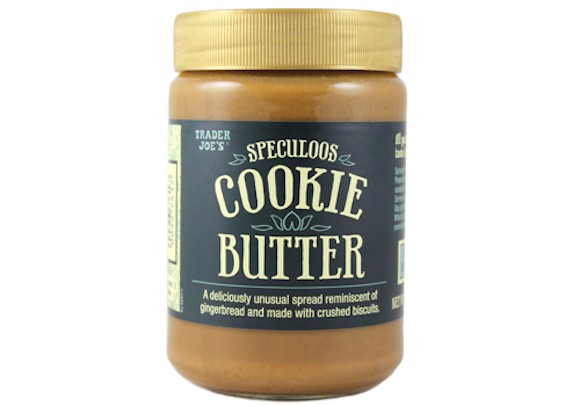 Frozen Chocolate or Strawberry Coconut Dessert
Soy Creamy Mini Chocolate or Vanilla Sandwiches
Mango or Coffee Nondairy Mochi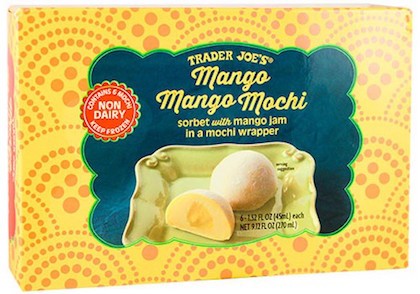 Soft-Baked Snickerdoodles
There is so much I couldn't include on the list, but this should get you started! Remember that some products at Trader Joe's don't contain animal products but might not be labeled certified vegan—so read those labels. Happy shopping!
For more delicious vegan products, check out MFA's guide to foods at Trader Joe's that are labeled vegetarian but are actually vegan!