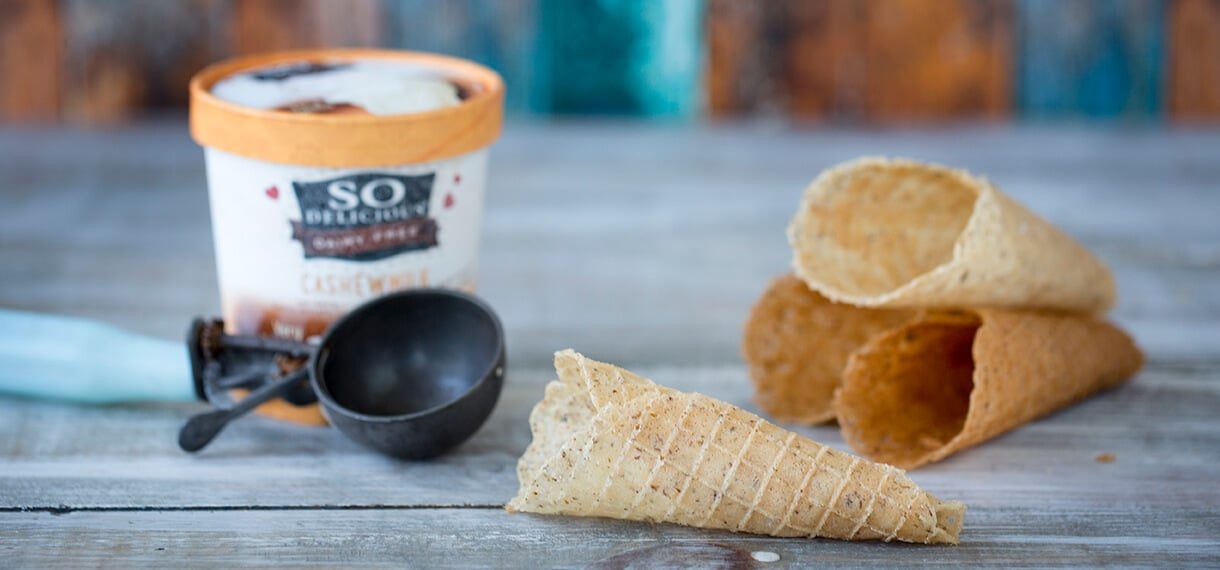 Just Spotted: Five New Vegan Ice Cream Flavors From So Delicious
Sarah Von Alt
Vegan ice cream is more popular than ever, with big brands like Ben & Jerry's and Hӓagen Dazs offering their own dairy-free lines. And just recently the beloved all-vegan company So Delicious debuted five new flavors.
Made with either coconut or cashew milk, the new flavors are currently available only at select stores but will be rolled out to more stores soon!
Toasted Coconut Key Lime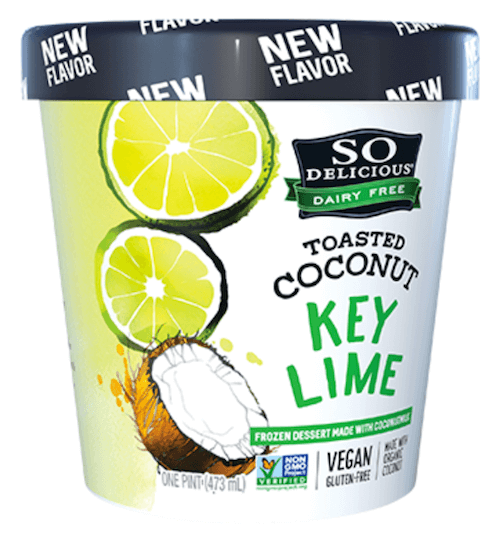 This refreshing flavor is made with coconut milk and key lime.
Chocolate Drizzled Bananas Foster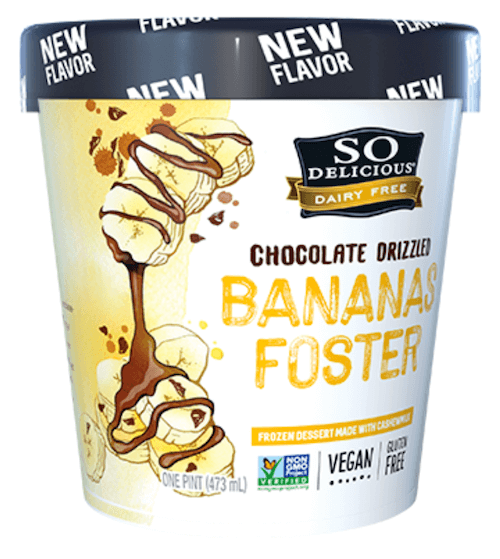 Made with cashew milk, this flavor is chock-full of bananas and chocolate chips.
Blueberry Cardamom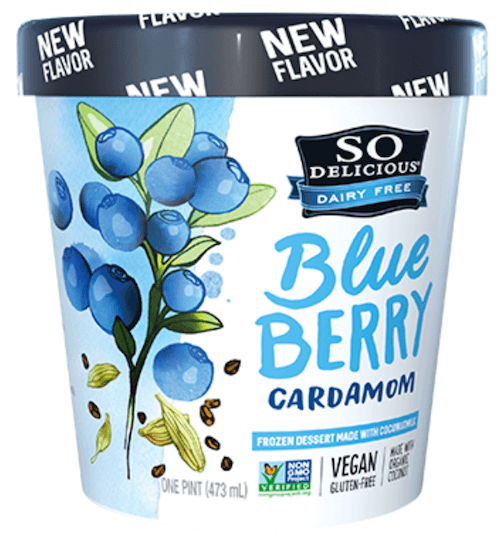 Made with coconut milk, this flavor will spice things up.
Cold Brew Coffee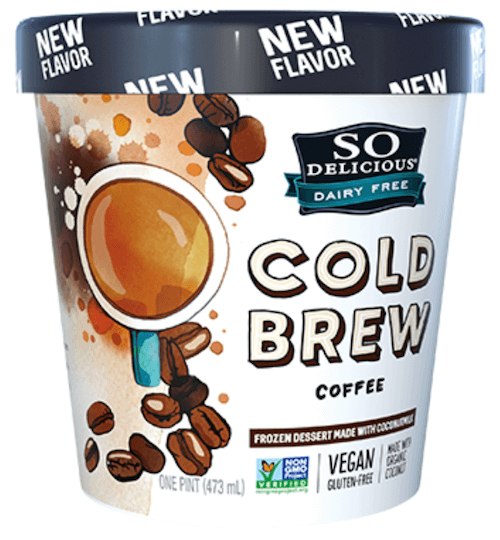 This coconut-based flavor is sure to be a hit!
Peachy Maple Pecan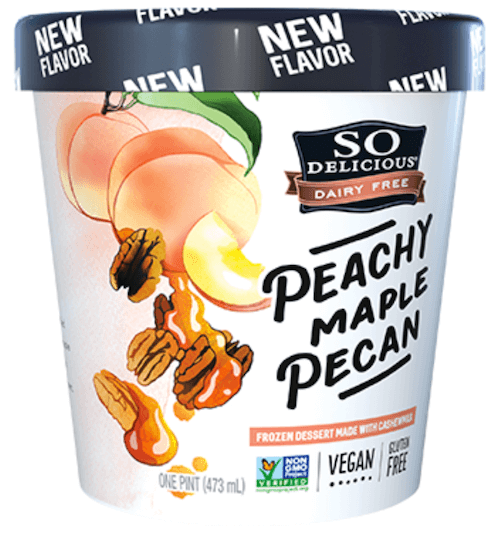 This flavor is anything but ordinary.
—
As more people discover the animal cruelty and vast environmental destruction inherent in animal agriculture, they're eating fewer animal products or ditching them altogether in favor of plant-based foods.
And the market is responding. Just this year, Ben & Jerry's unveiled two brand-new flavors (Peanut Butter Half Baked and Cinnamon Buns), and Hӓagen Dazs announced plans to offer its beloved plant-based flavors at more retailers nationwide.
These new products from So Delicious are yet another sign that dairy is on the way out. Ready to give vegan ice cream a shot? Click here for 12 of our favorite flavors available at a store near you.