These Major Ice Cream Brands Have Rolled Out 9 New Vegan Flavors This Year
Sarah Von Alt
There's no question, vegan ice cream is more popular than ever. While all-vegan brands like Tofutti and So Delicious have been around for years, it's only recently that several big names in the ice cream business have decided to capitalize on the growing demand for nondairy alternatives.
• Ben & Jerry's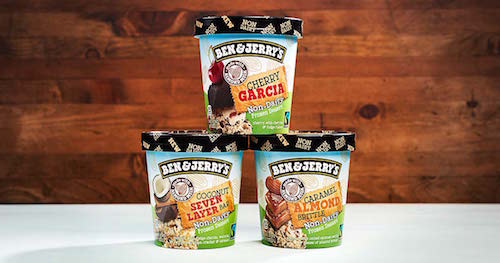 With a total of seven mouthwatering flavors made with almond milk, Ben & Jerry's was one of the first major companies to expand into nondairy territory, and we're so glad they did! Our favorite flavors include Cherry Garcia and Coconut Seven Layer Bar.
• Breyers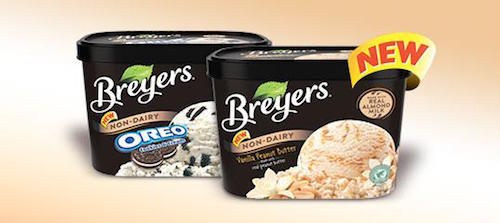 Earlier this year, Breyers unveiled two dairy-free flavors at select stores across the country: Oreo Cookies & Creme and Vanilla Peanut Butter. BONUS: They're sold by the quart!
• Häagen-Dazs

The latest additions to the wide variety of frozen vegan treats come from Häagen-Dazs in not one, but four new flavors: Chocolate Salted Fudge Truffle, Peanut Butter Chocolate Fudge, Mocha Chocolate Cookie, and Coconut Caramel.
It seems that nondairy is the biggest trend in ice cream right now, and for good reason. Mercy For Animals' investigations into dairy farms have revealed cows and calves being mutilated without painkillers, "downed" cows too sick or injured to stand being left to suffer for weeks before dying, and newborn calves being forcibly dragged away from their mothers and killed or sold for veal production.
As a result, more and more people are eating less dairy or ditching it altogether in favor of plant-based alternatives. These new ice cream products are yet another sign of this change. Ready to try vegan ice cream for yourself? Click here for 12 of our favorite flavors.