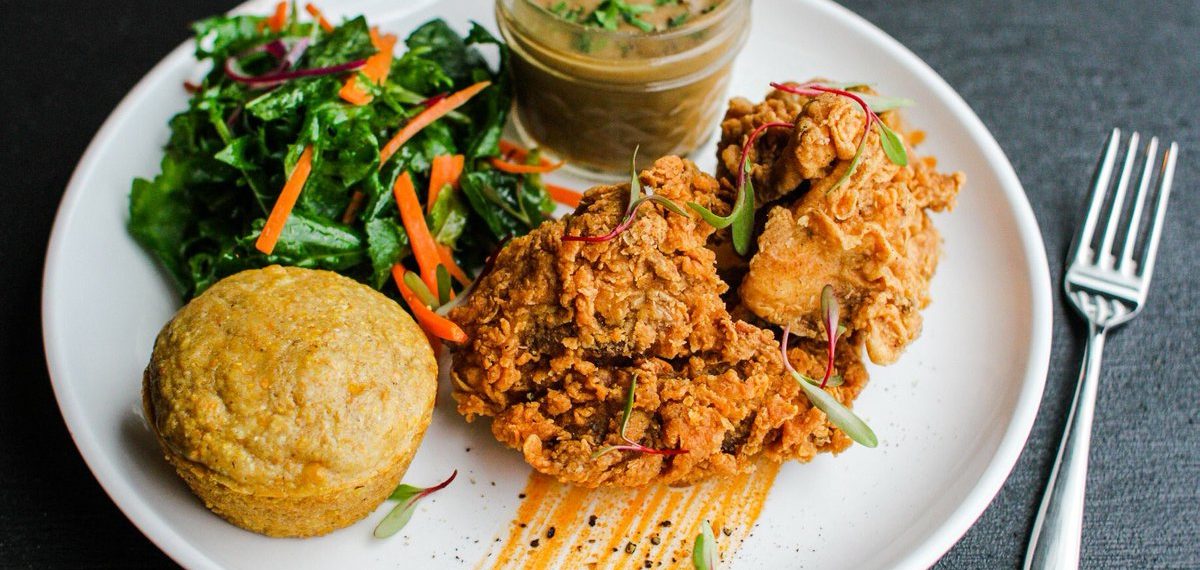 These 9 Vegan Dishes Are the Definition of Instagrammable
Sarah Von Alt
Instagram thrives on beautiful food photos and these showstopping dishes from some of the best vegan restaurants around the world are the definition of Instagrammable. Plus, posting photos of delicious vegan food is a great way to share plant-based eating with friends and family.
So pack your bags, because these plant-based dishes are definitely worth traveling for:
1. The Seafood Tower at Crossroads Kitchen (Los Angeles, CA)
This decadent dish is made with several unique plant-based ingredients, and unsurprisingly, it sells out every night!
2. The Tofu Rancheros at Hogtown Vegan (Toronto, Ontario)
Boasting an impressive array of "meaty" options, Hogtown Vegan should be on every vegan's bucket list.
3. The Ravioli Pizza at Screamer's Pizzeria (New York, NY)
Screamer's is the only all-vegan pizzeria in New York City, and its ravioli pizza is a dream!
4. The Nachos at Upton's Breakroom (Chicago, IL)
The Windy City has a ton of vegan offerings, but the nachos at Upton's Breakroom are not to be missed!
5. The Popcorn Bites at Temple of Seitan (London, U.K.)
London's first vegan fried chicken shop is worth the trek. Be warned though—there are often lines out the door!
6. The Steak and Egg Hoagie at The Butcher's Son (Berkeley, CA)
The Butcher's Son is nothing short of incredible. This steak and egg hoagie is sure to impress all your IG friends.
7. The Vegan Soppressata at Red Sparrow Pizza (Melbourne, Australia)
Yes, vegans really can have it all. This plant-based pie from Red Sparrow Pizza is loaded with vegan soppressata!
8. The Chicken-Fried Mushrooms at Modern Love (Omaha, NE)
This vegan oasis in Omaha is run by famed cookbook author Isa Chandra Moskowitz. Enough said.
9. The Hatzilshvili at Nanuchka (Tel Aviv, Israel)
This restaurant serves up 100 percent plant-based Georgian food, including this mouthwatering eggplant dish!
—
While these restaurants are true culinary destinations for vegans, most cities have incredible restaurants that are either all-vegan or able to create fantastic vegan dishes. To find plant-based dishes near you, click here.
Not veg yet? You can get plant-based meal ideas, easy recipes, and tips on making the switch here.