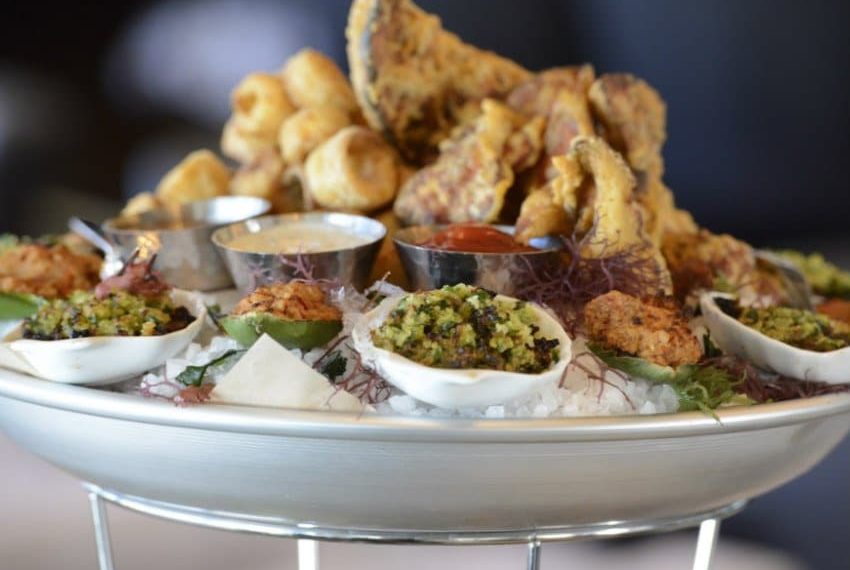 This Restaurant Has an All-Vegan Seafood Tower… and It Sells Out Every Night
Sarah Von Alt
By now you may have heard about the famed "Seafood Tower" at Crossroads Kitchen, an all-vegan restaurant in Los Angeles.
While the tower spotlights vegan versions of several traditional seafood dishes, the star of the show is most certainly the Tempura Battered Lobster Mushrooms. With a natural seafood-like flavor, these make for the perfect lobster substitute. According to owner Tal Ronnen, they also served as inspiration for the tower itself.
"Our Seafood Tower spotlights some of the world's most unique plant-based ingredients such as Lobster Mushrooms, Sea Beans, and Heart of Palm from Costa Rica, which is used for our Calamari," explains the restaurant's website.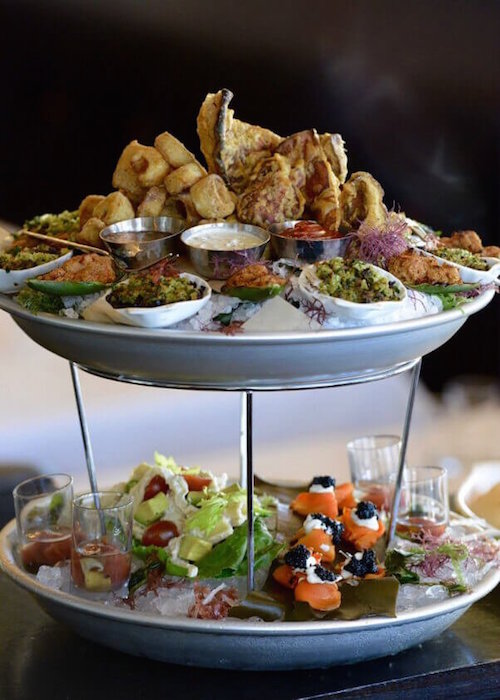 What all does the tower include? Everything you could possibly hope for and more!
Fresh Hearts of
Palm Calamari
Casino-Style
Shiitake Mushrooms
Artichoke Oyster
Mushroom Rockefeller
Tempura Battered
Lobster Mushrooms
Hearts of Palm
Salad
Smoked Carrot
Lox With Kelp Caviar
Shiitake Oyster-Style
Shooter
At $85 for four people, the seafood tower is a special occasion in itself and is guaranteed to be a fine dining experience like no other.
If you're in Southern California and want to give it a try,
be sure to get there early — this dish sells out every night!
Want more? Click here for a list of delicious fish-free recipes.