9 Vegan Camping Food Hacks to Try on Your Next Trip
Going camping? Don't be afraid to cook an amazing vegan meal while you're out there soaking up the wilderness! With a cheap camp stove and a medium-sized pan—cast iron is great when you're not backpacking—you can make a plethora of mouthwatering camp foods! 
1. Just Add Water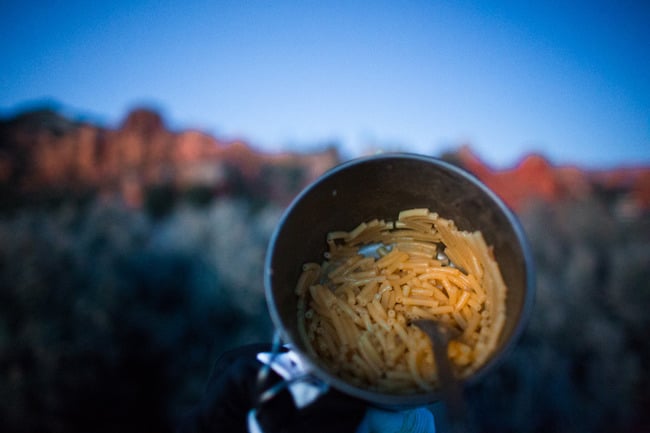 Pick up some vegan boxed mac and cheese or seasoned rice mix and go wild! Add your favorite veggies (we're thinking broccoli, peas, or spinach) to make it a meal. If you'd rather DIY, bring some brown rice and lentils (and some of the seasonings below) for a quick, protein-dense dinner.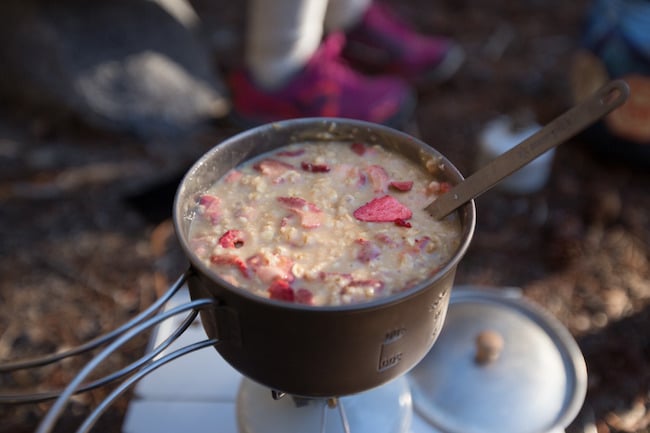 This is also a great strategy for breakfast—oatmeal and some other breakfast cereals pack a bunch of plant-based iron and calcium.
2. Bring the Dough
Bringing some premade dough can really take the possibilities to the next level. Grab some ready-to-use cinnamon rolls for an easy breakfast treat, or take some pizza dough and make yourself a bomb deep-dish pizza!
3. Freeze It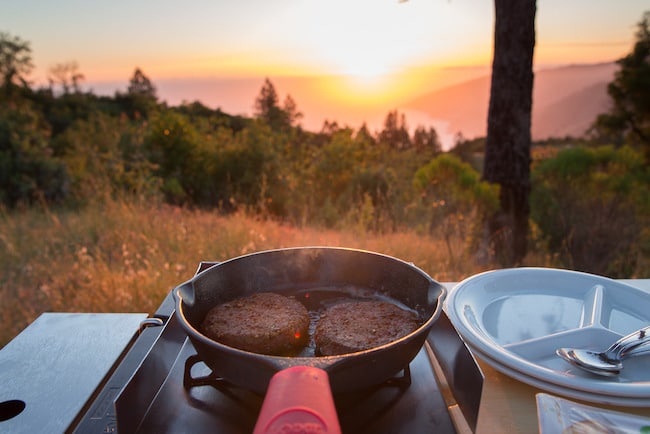 Obviously tons of veggie burgers and other mock meats come frozen, but consider freezing the ones that don't, including marinated tofu and vegan deli meats, like Tofurky slices. This will save room in your cooler and ensure that your food stays fresh AF.
4. Prep Before You Leave Home
Before you leave home, do as much of the prep work as you can. This means chopping some veggies or filling a bottle with veganized pancake mix so you just need to add some dairy-free milk (or water) and voila!
5. Get a Few Tiny Spice Containers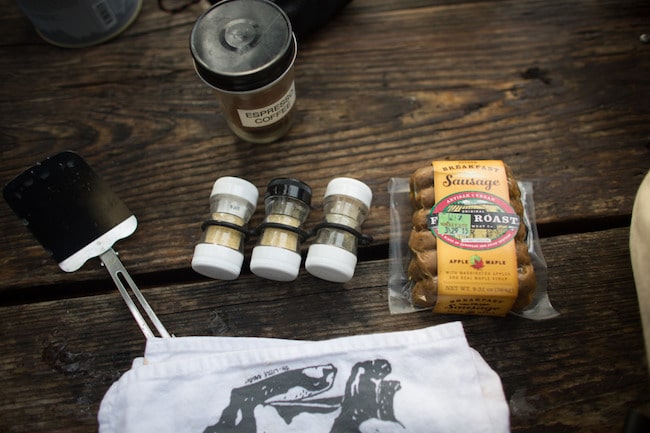 Pill organizers work great and keep all your spices in one place! Pack seasonings that can be used in a multitude of dishes. Obviously salt and pepper are key, but don't forget some flavorful options like garlic salt, onion powder, turmeric, nutritional yeast, and dried herbs. Or make it even easier and just buy a few spice blends you love!
6. Have a Backup Plan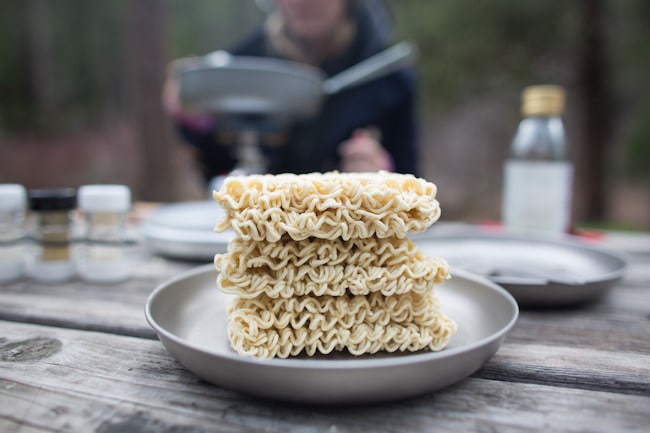 Always keep some emergency ramen stashed away, and pack a bunch of easy protein-heavy snacks that you can eat throughout the day, like almonds, trail mixes, roasted soybean or chickpea snacks, and CLIF bars. Other easy snack options include fresh or dried fruit, granola, pretzels, and crackers.
7. Make It Handheld
Save yourself time on cleanup and packing a ton of extra equipment by making your meals handheld. Breakfast tacos, Tofurky sandwiches, black bean burgers, veggie-filled pitas, and hummus wraps are all great options.
8. Heat and Eat
There are tons of ready-made meals—often of various world cuisines—that are shelf stable and can be prepared with almost no equipment. The yummy plant-based offerings from Tasty Bite are some of our favorites and can be found at most grocers!
9. Don't Forget the S'mores!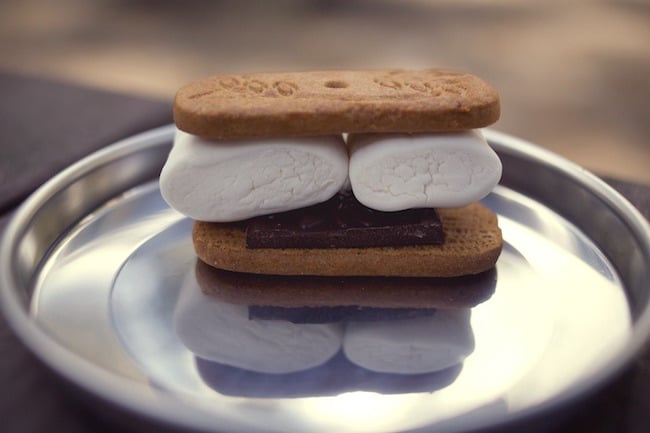 Camping just wouldn't be the same without s'mores! Fortunately, getting your hands on vegan ingredients is easier than ever! In fact, even Trader Joe's sells vegan marshmallows and chocolate bars. Plus, their speculoos cookies are an even more delicious vegan-friendly alternative to boring old graham crackers and are free from honey!
Happy (vegan) camping adventures!
*Photos by Shawn Bannon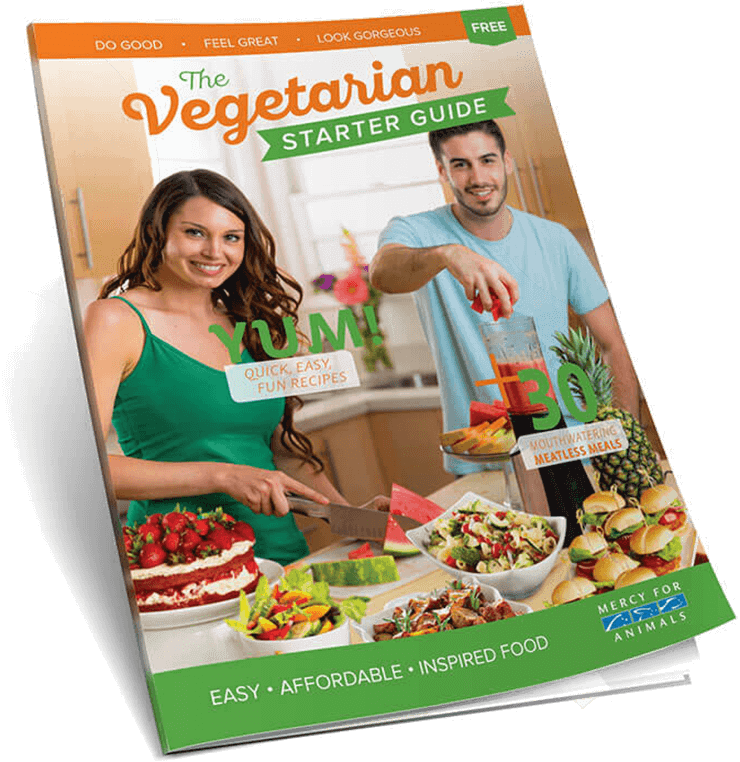 Get Your Free Vegetarian Starter Guide