30 Vegan Dinners You Can Make in 30 Minutes or Less
Sarah Von Alt
When finding time to cook is a struggle, eating vegan can seem more difficult. And while buying tons of takeout or fancy prepared foods saves time, it almost always costs more. Fortunately, with a little preparation and some simple recipes, you can whip up a delicious vegan meal in no time (well… under 30 minutes, at least)!
1. Greek Goddess Bowl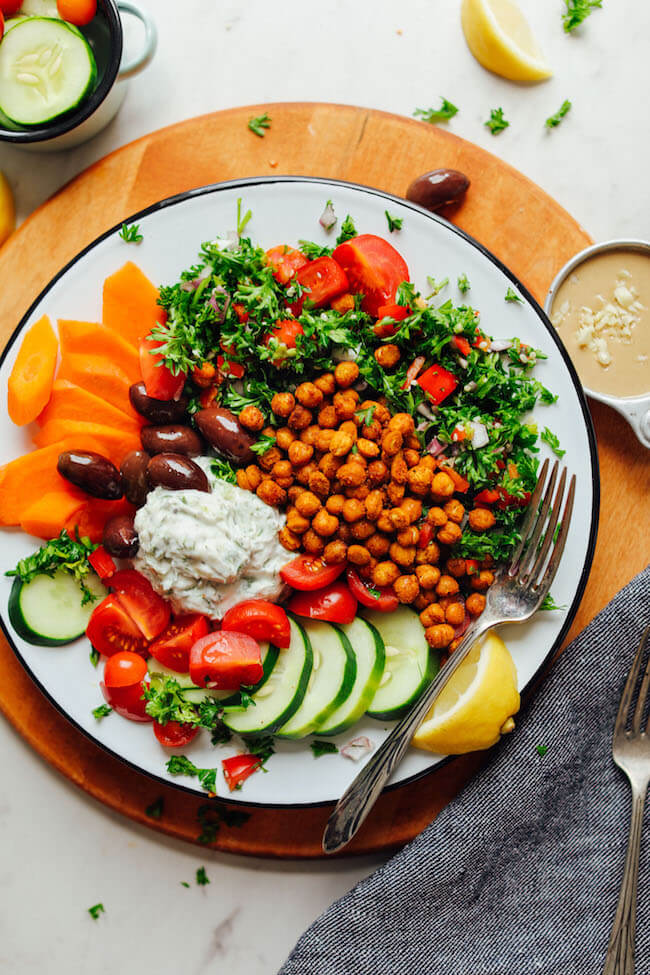 Whoa! Recipe here.
2. Easy Peanut Noodles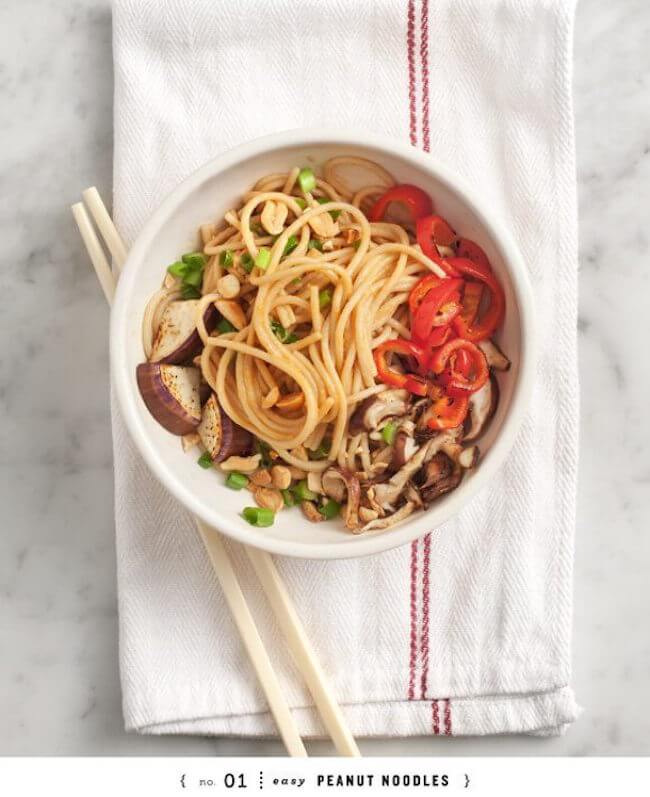 Recipe here.
3. Mango Curry Chickpeas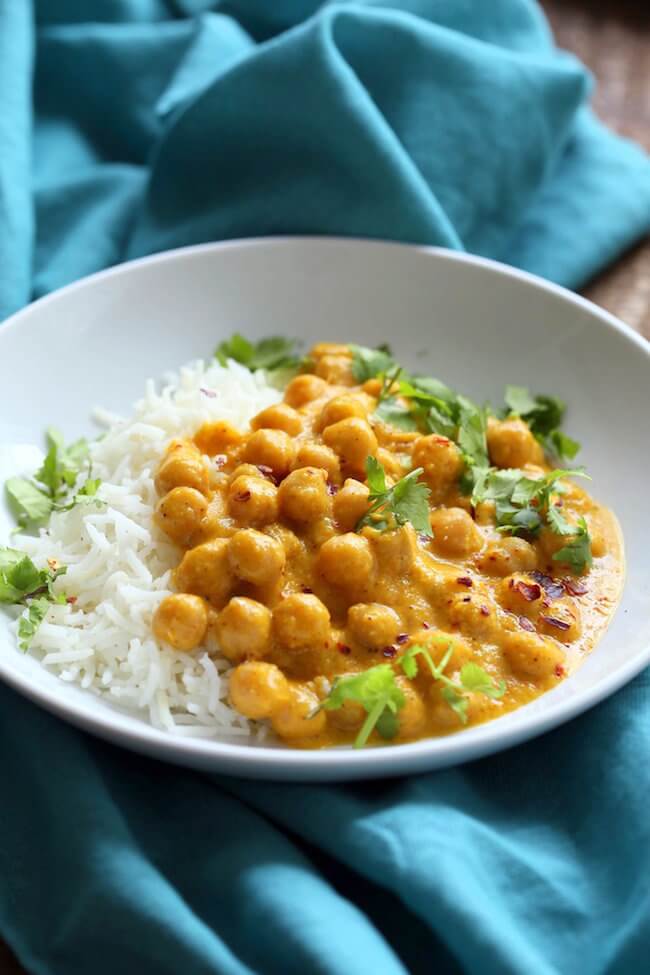 Ready in no time. Get the recipe.
4. Homemade Vegan Spaghetti O's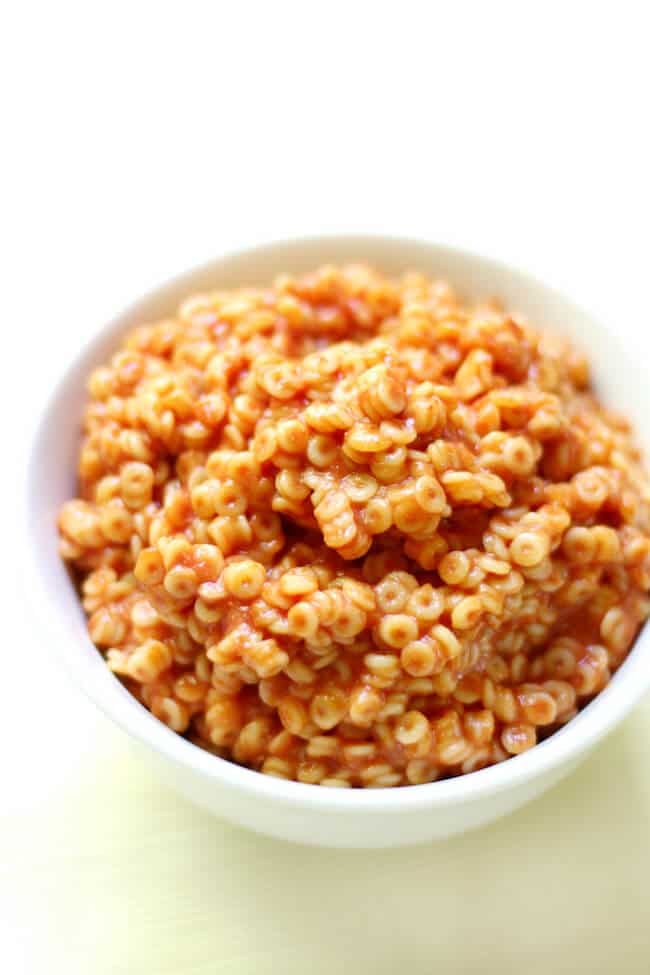 Just like when you were a kid, only better. Get the recipe.
5. Vegan Thai Soup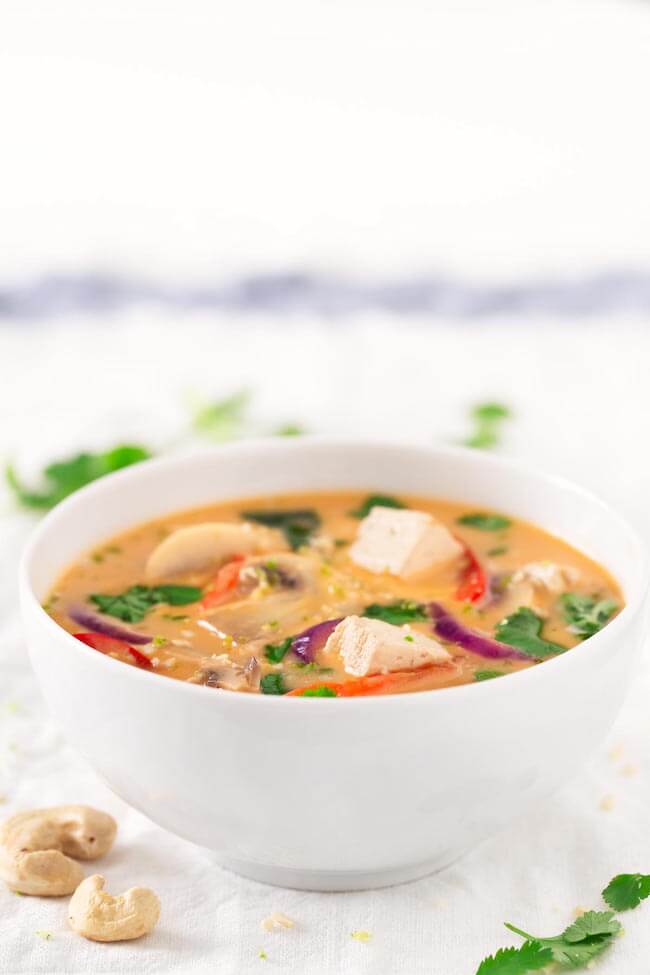 This recipe is easy to make and loaded with flavor.
6. Burrito Stuffed Peppers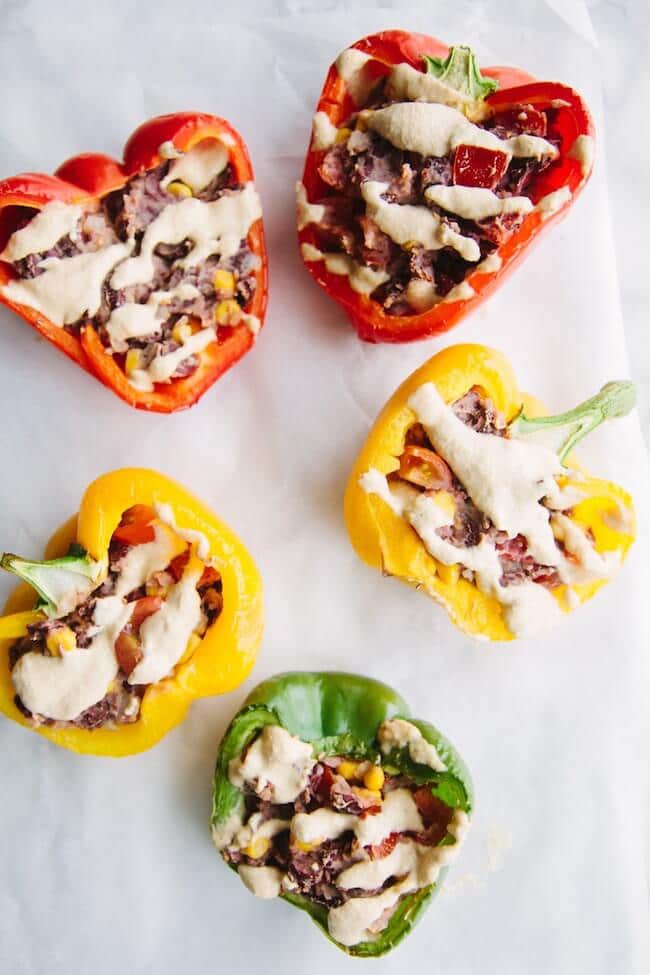 Get the recipe here.
7. Vegan Lentil Salisbury Steak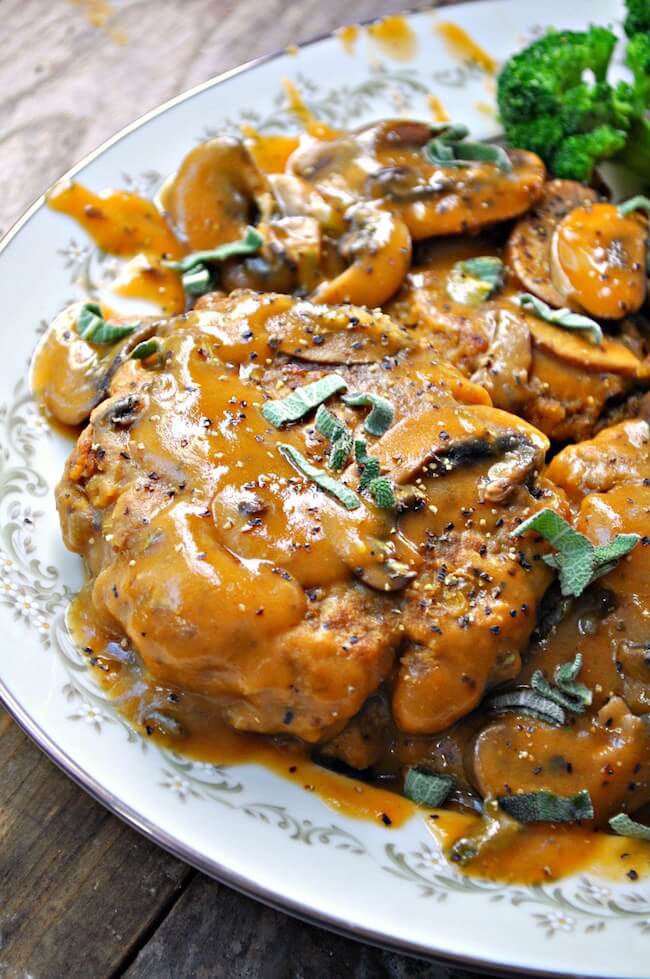 OK, so this recipe takes 35 minutes, but it's definitely worth it!
8. Tofu Banh Mi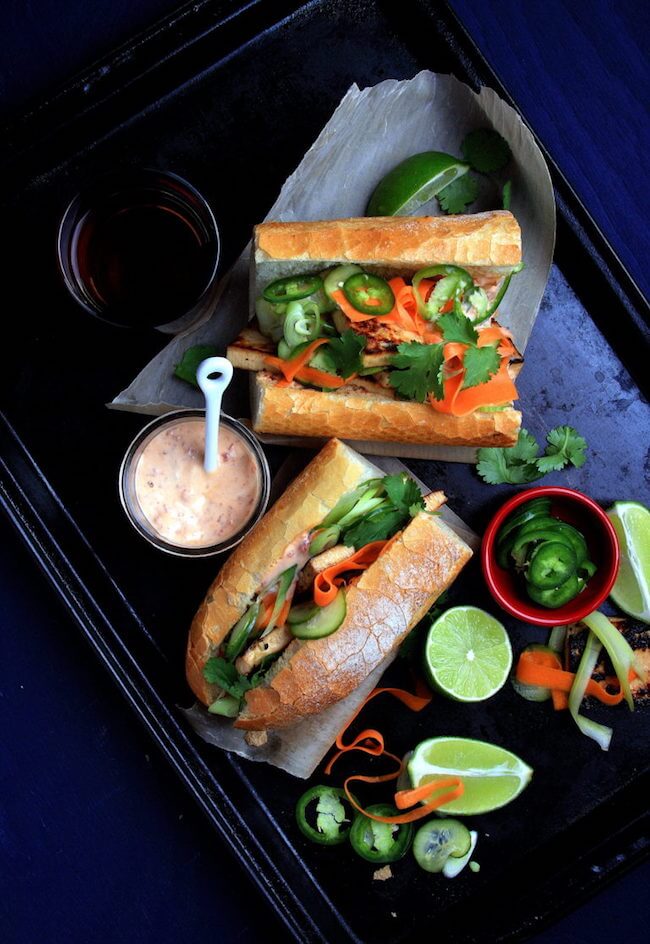 Want! Get the recipe.
9. Instant Pot Maple Bourbon Sweet Potato Chili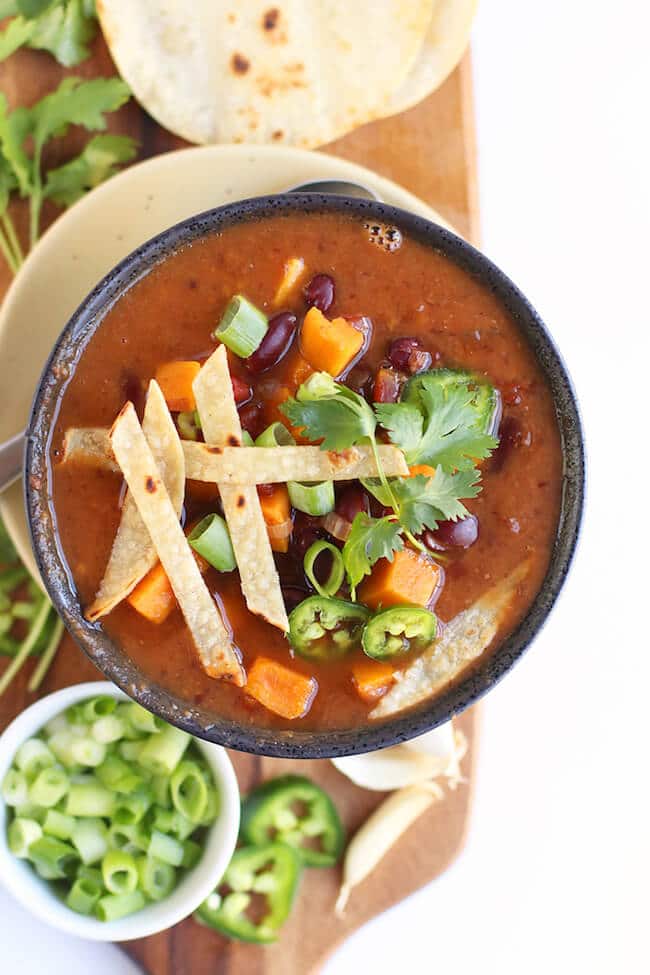 Get the recipe here.
10. Easy Vegan Cauliflower Fried Rice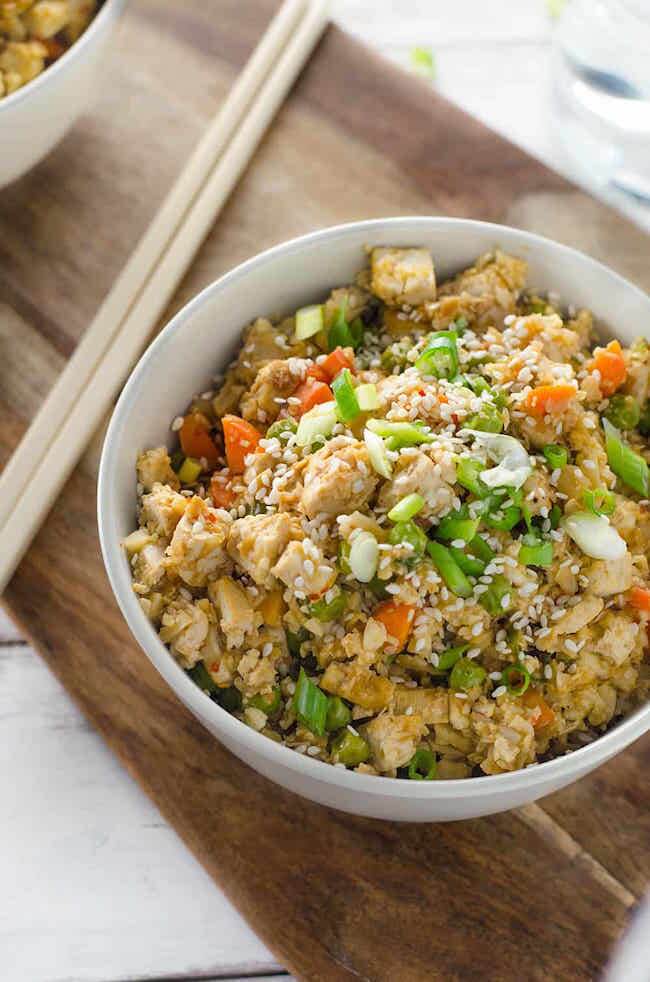 This recipe is super healthy AND delicious!
11. Noodle-Free Pad Thai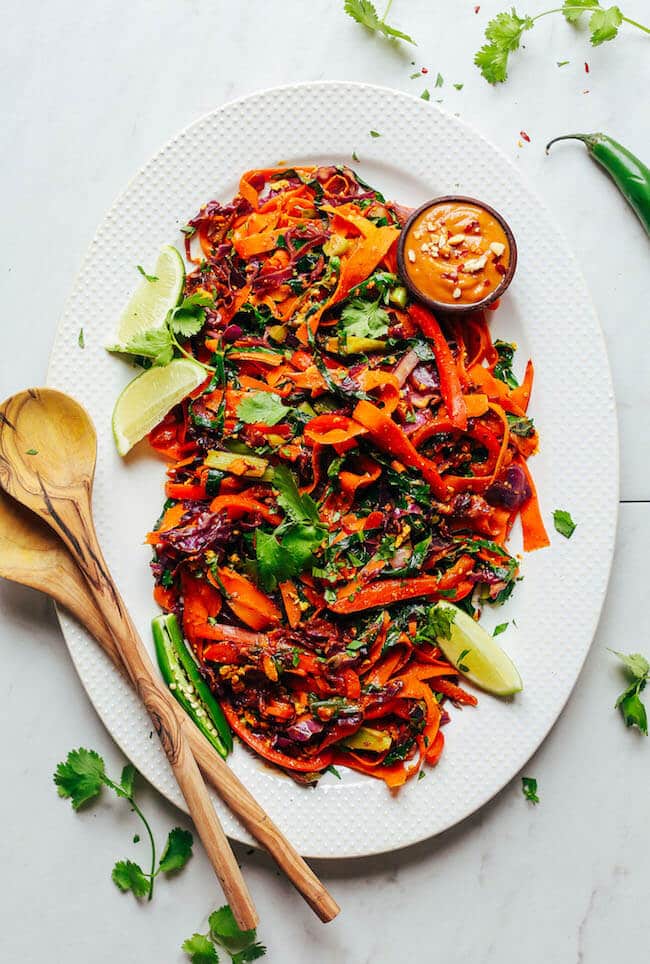 Take carrots to the next level with this recipe.
12. Sticky Sesame Tofu Stir-Fry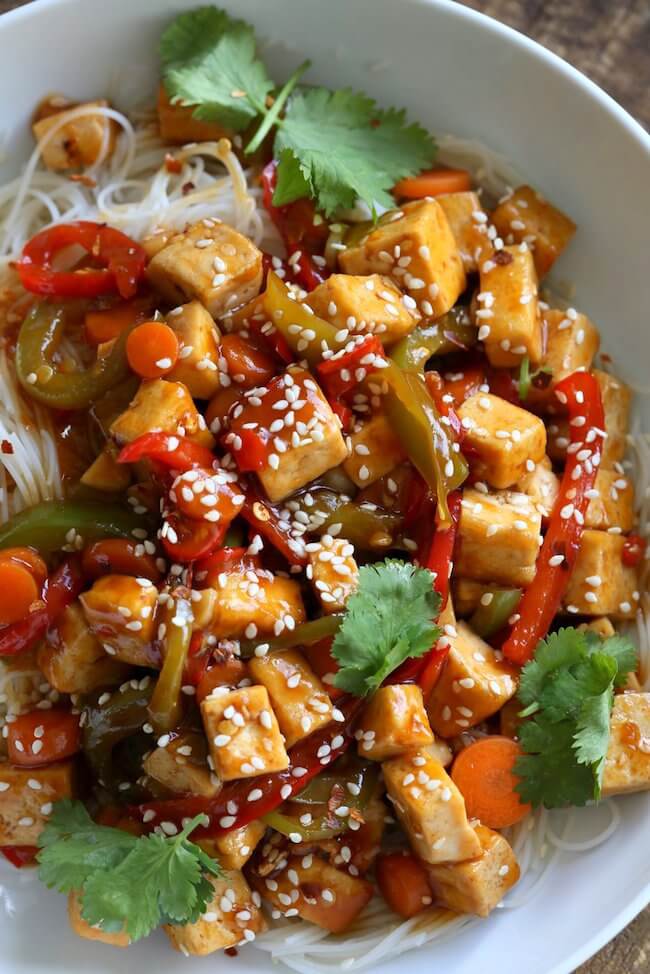 This easy recipe is packed with protein.
13. Red Curry Mac and Cheese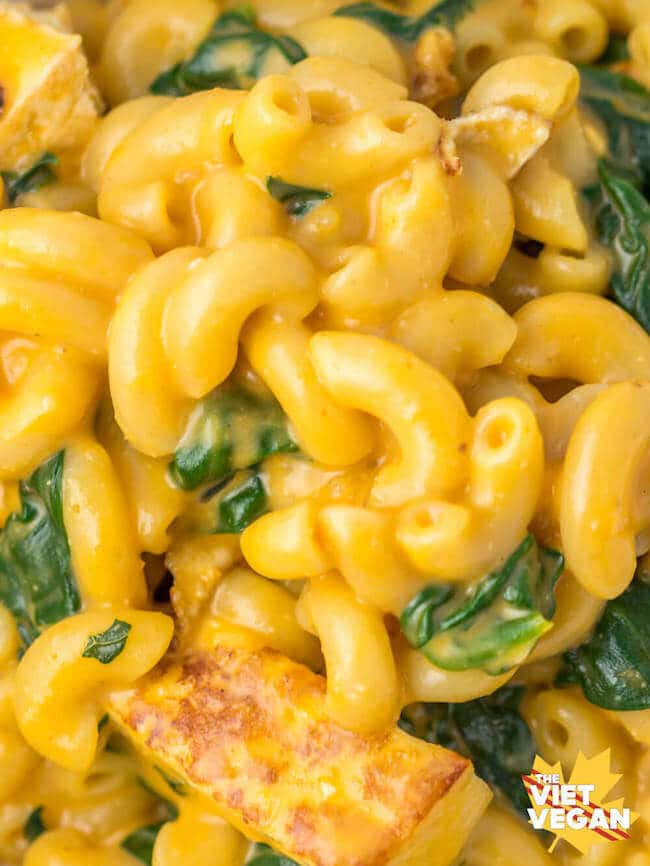 This recipe is creamy AF.
14. Cauliflower Steaks With Romesco Sauce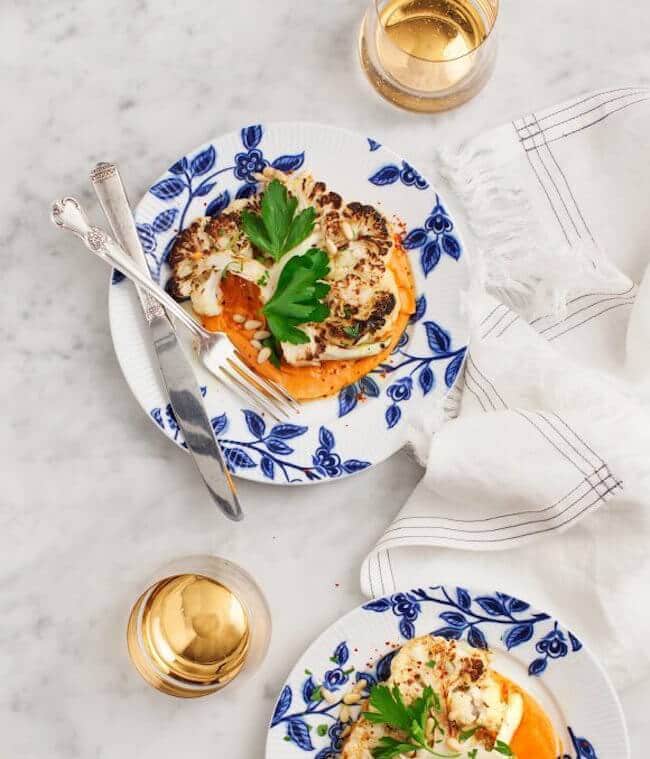 Trust us, you want this recipe.
15. General Tso's Tofu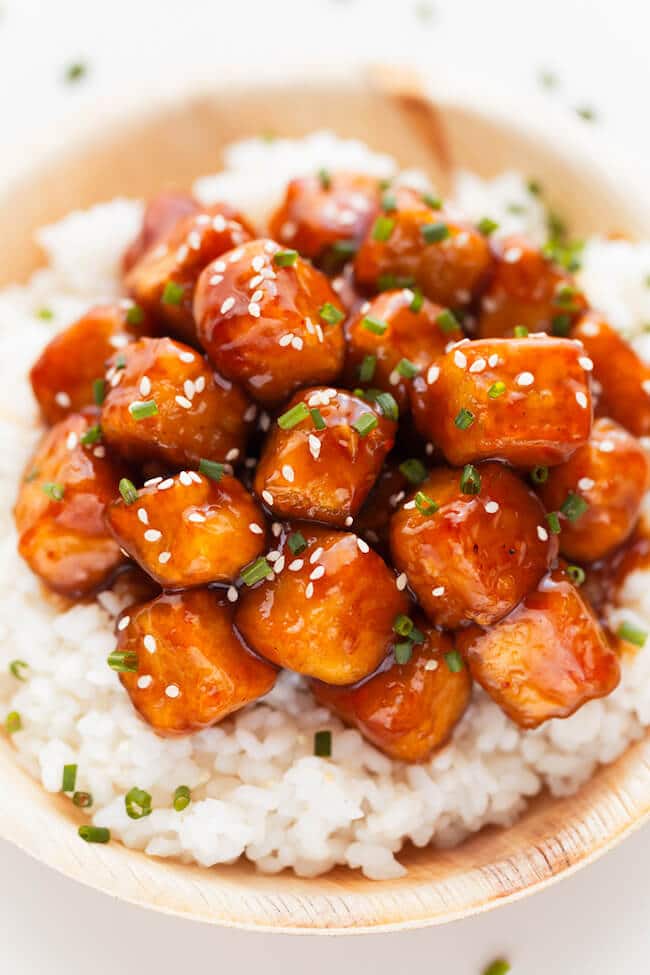 We're not drooling—you're drooling! Recipe here.
16. Fresh Herb Gemelli Pasta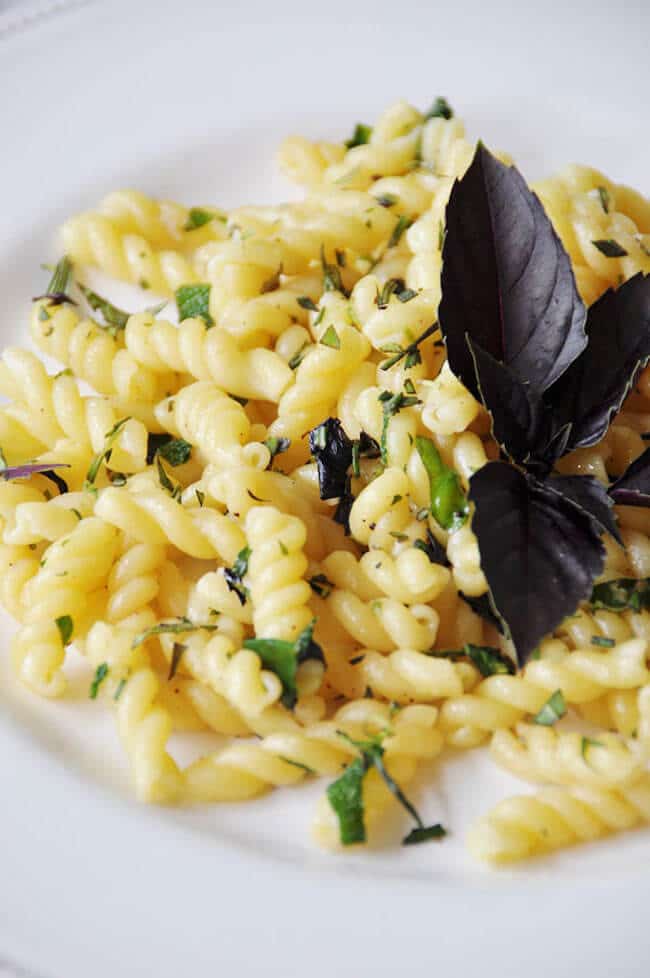 Everyone loves pasta! Recipe.
17. Instant Pot Tomato Soup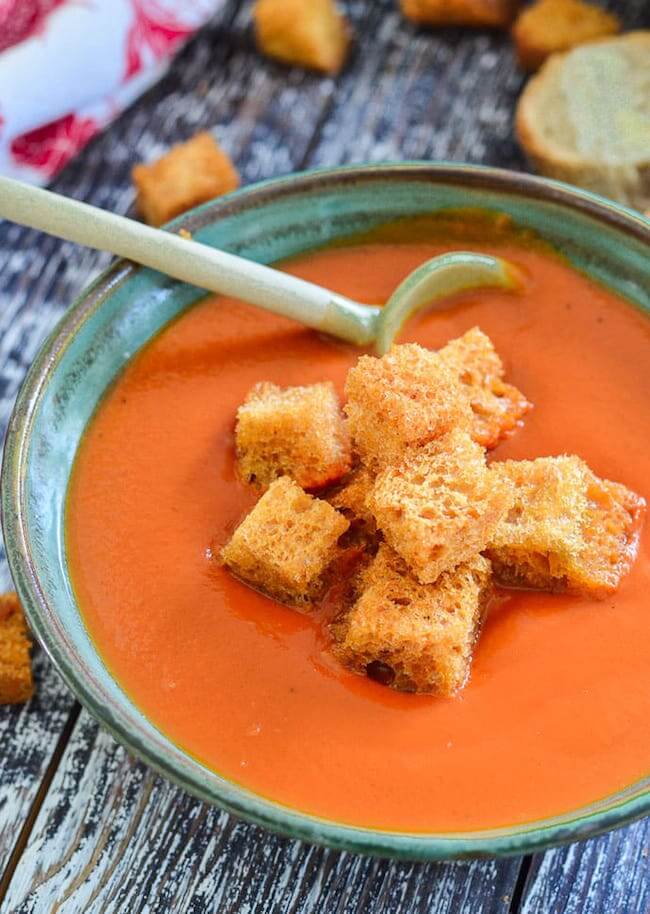 This soup is ready in under 20 minutes!
18. Quinoa Gado-Gado Bowl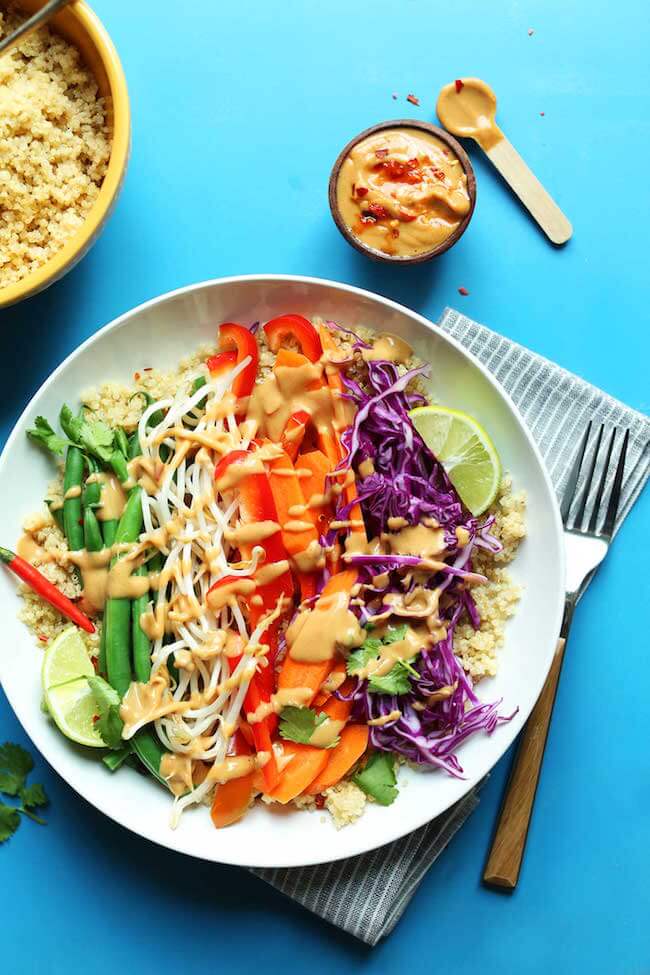 Yes, please! Recipe.
19. Simple Vegan Pita Pizzas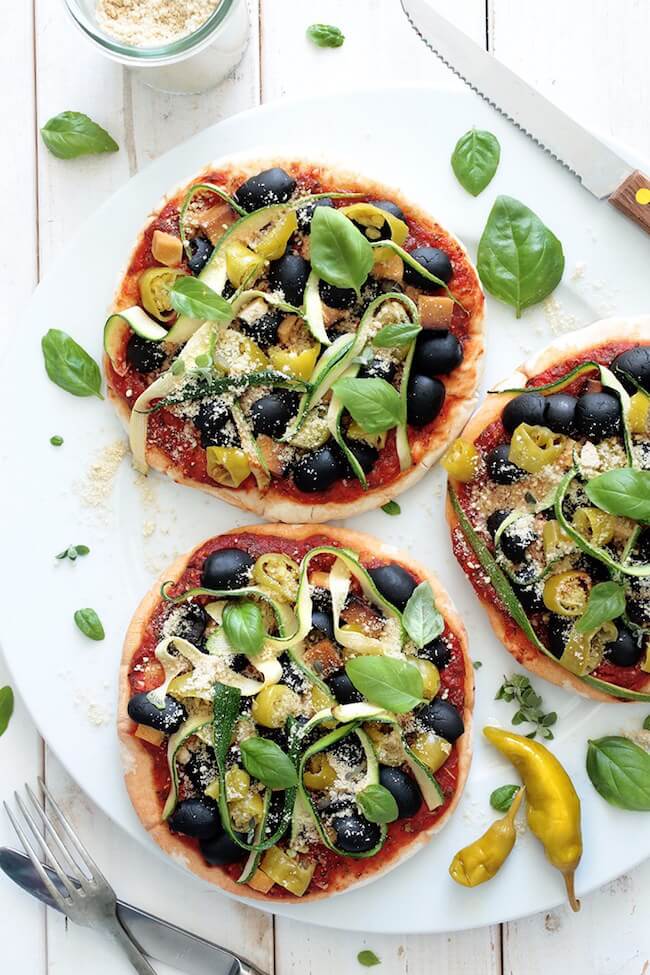 Pizza, pizza! Recipe.
20. Vegan Red Curry Cup o' Noodles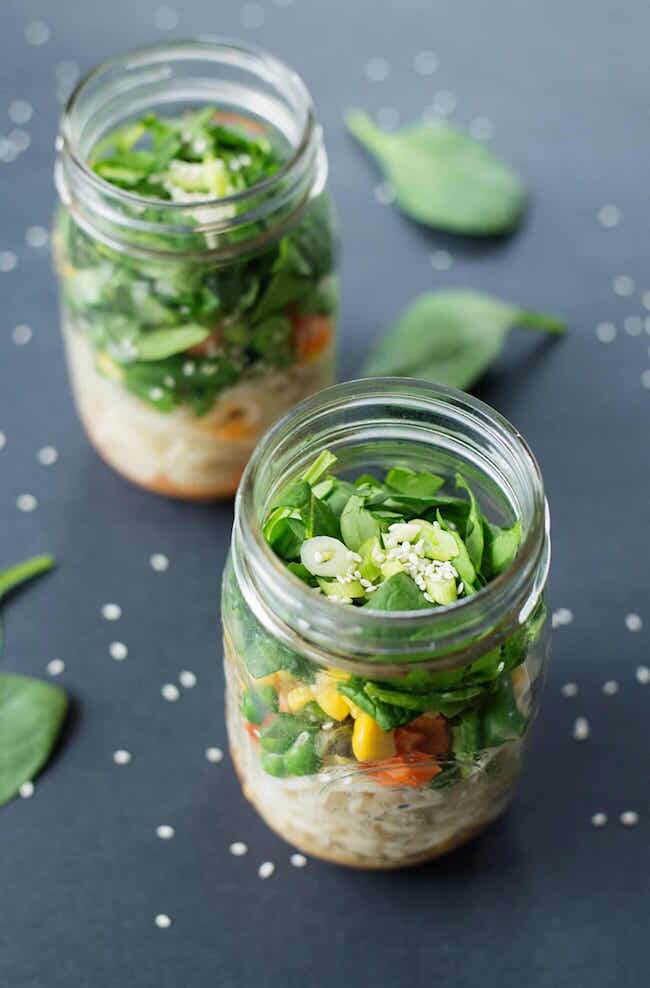 This recipe is perfect when you're on the go!
21. Vegan Skillet Enchiladas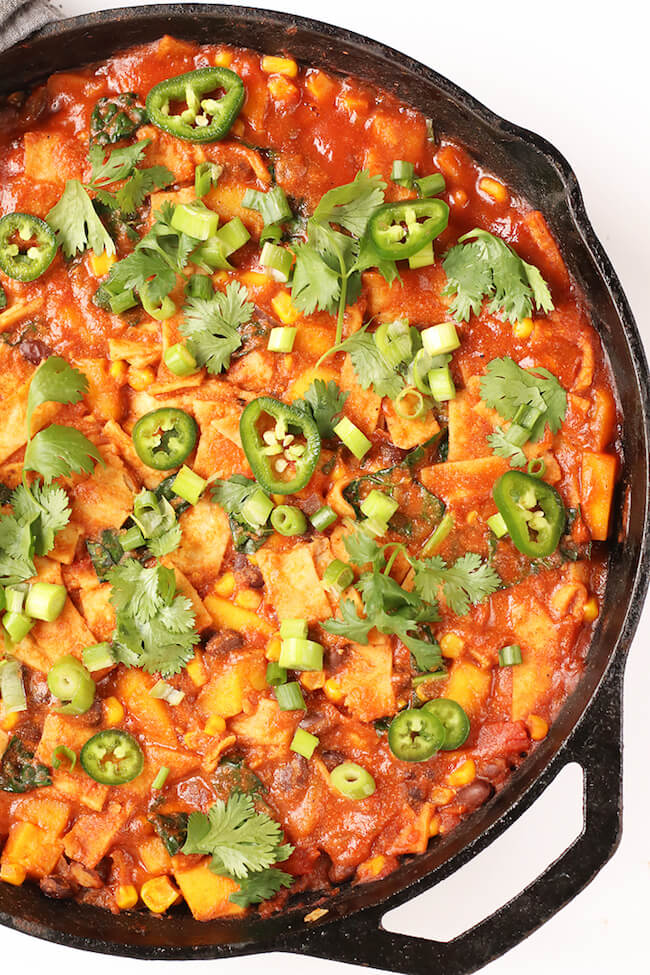 Yum! Recipe here.
22. Gluten-Free Vegan Macaroni and Cheese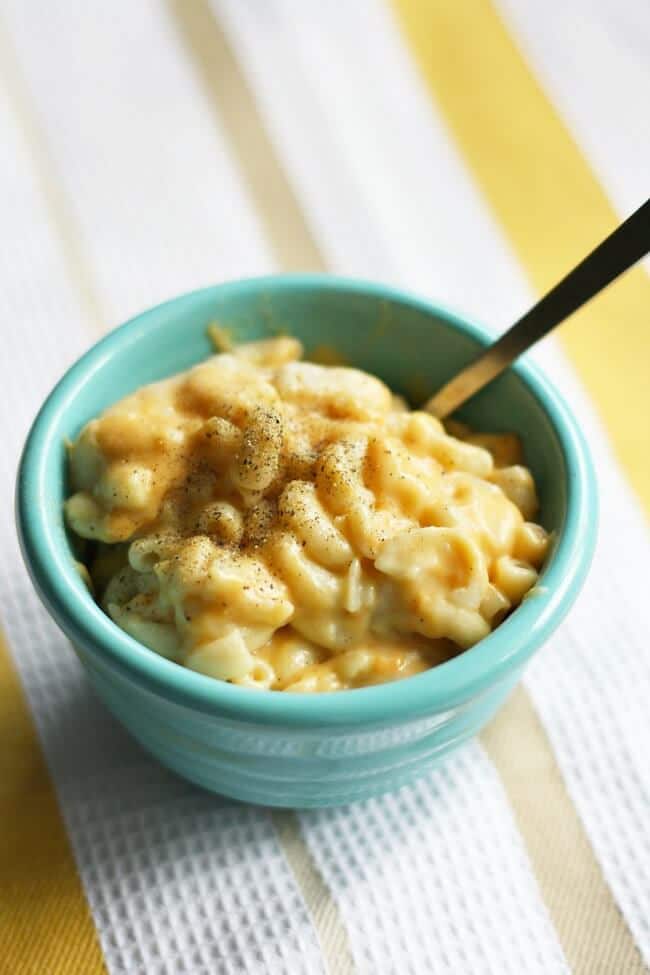 Everyone loves mac and cheese! Get the recipe here.
23. Potato, Spinach, and Sausage Soup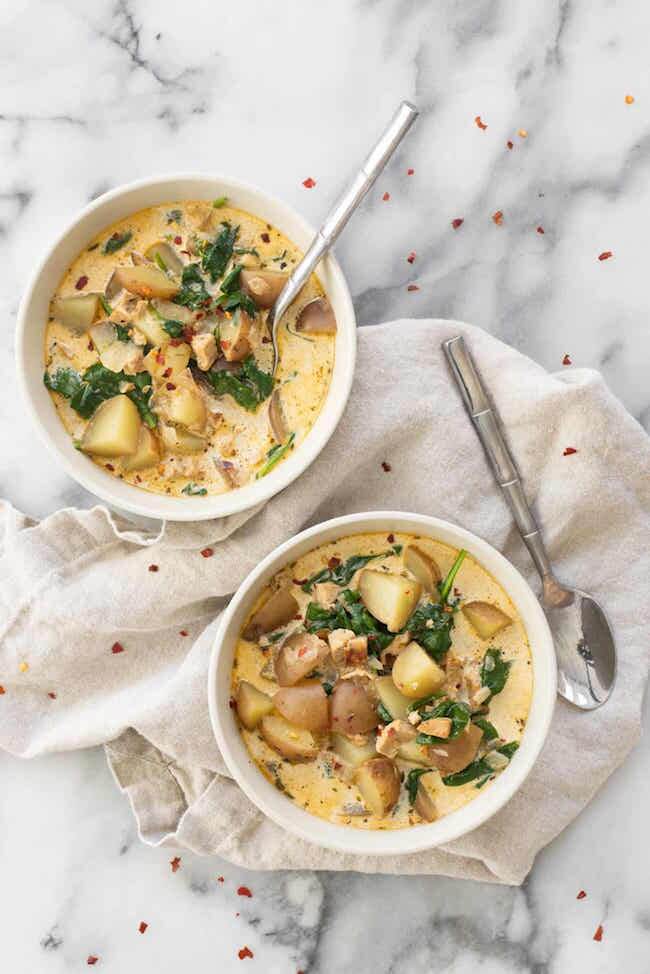 Hearty AF. Recipe here.
24. Vegan Pasta Carbonara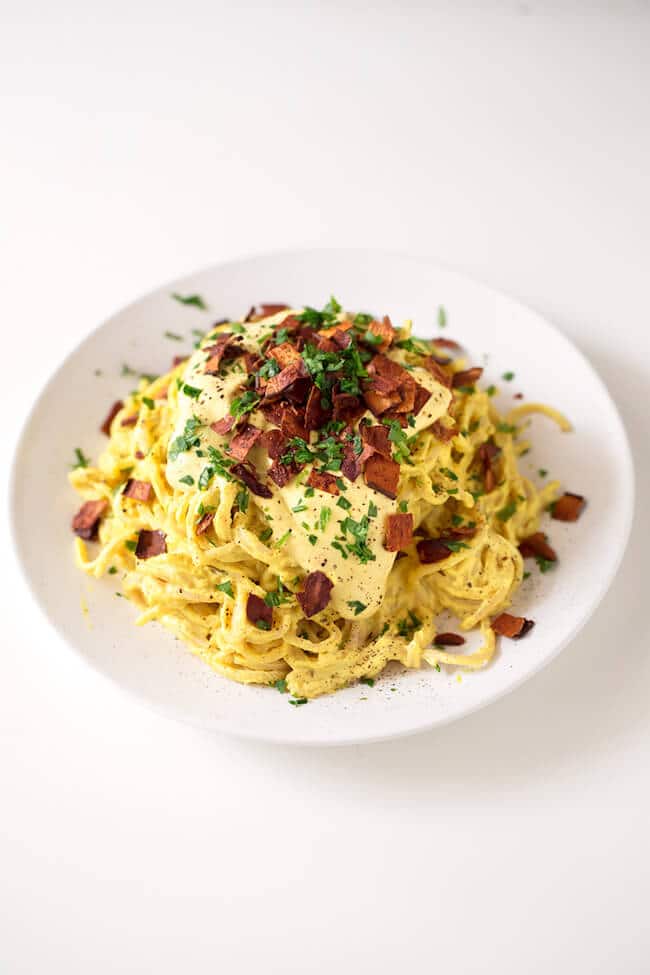 Get the recipe.
25. Grilled Bok Choy With Spicy and Salty Oyster Mushrooms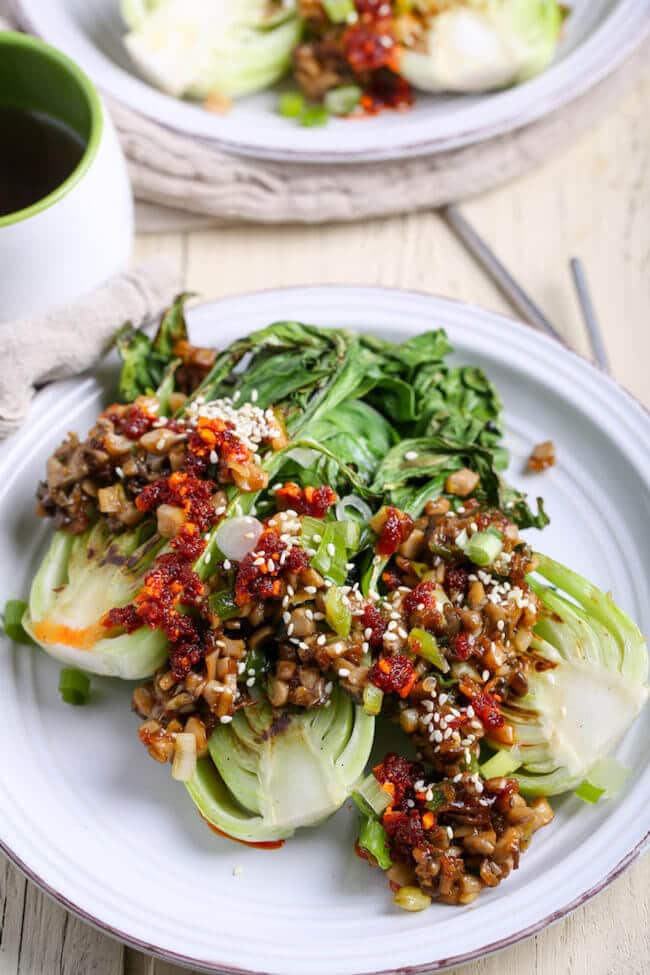 This recipe is easy and packed with flavor.
26. Tofu in Purgatory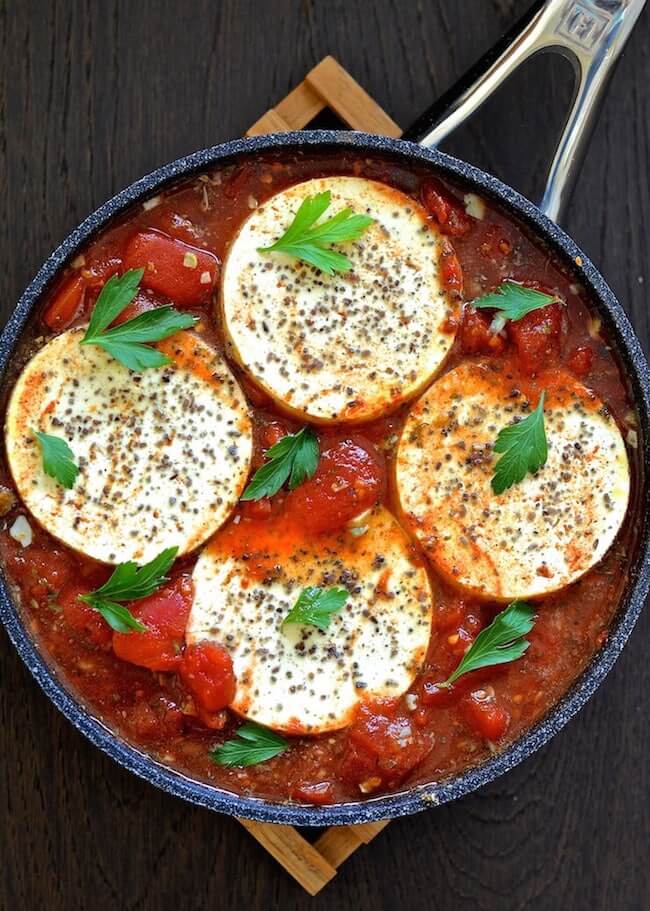 This vegan take on shakshuka is sure to be a hit!
27. Farro, Cannellini Bean, and Parsley Pesto Salad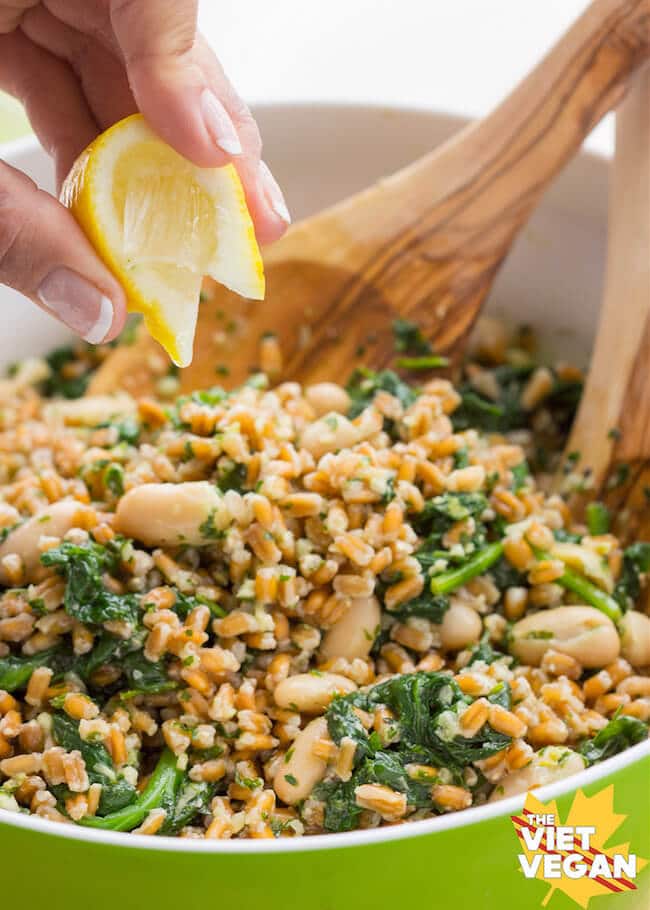 Get the recipe.
28. Spicy Vegan Orange Ground Chik'n Bowls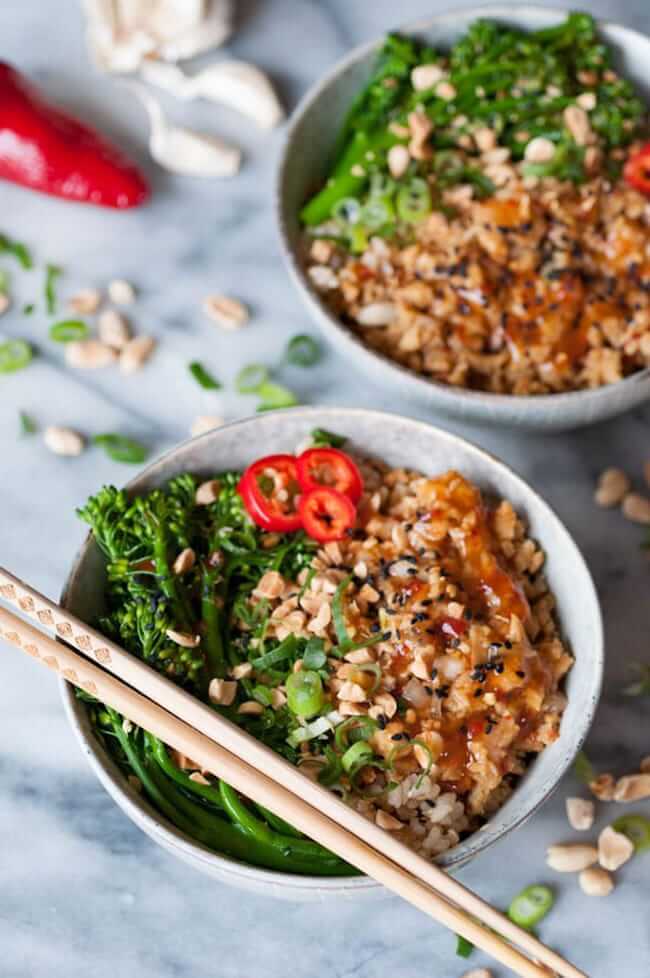 Yum!
29. Russian-Style Quinoa Salad With Winter Vegetables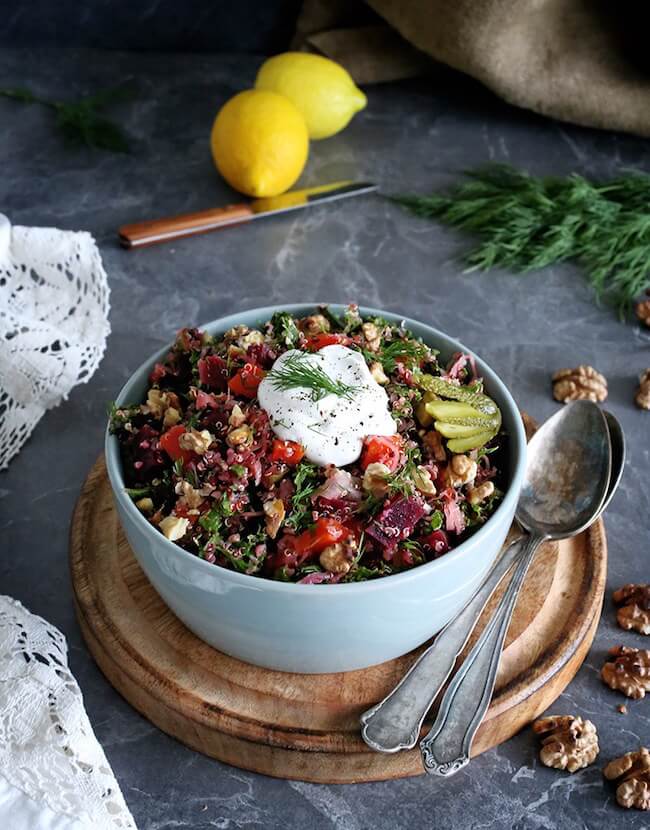 This flavorful recipe is perfect for chilly nights.
30. Vegan Caprese Panini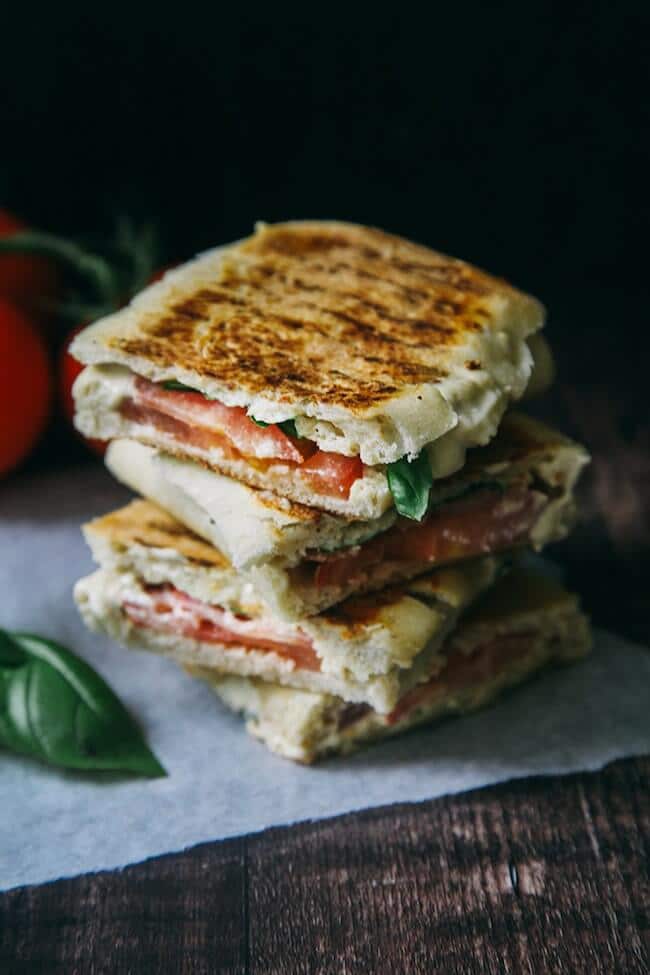 With tomatoes, basil, and cashew mozzarella. Recipe.
—
No time? Click here for a list of ready-made vegan meals you can heat in the microwave.