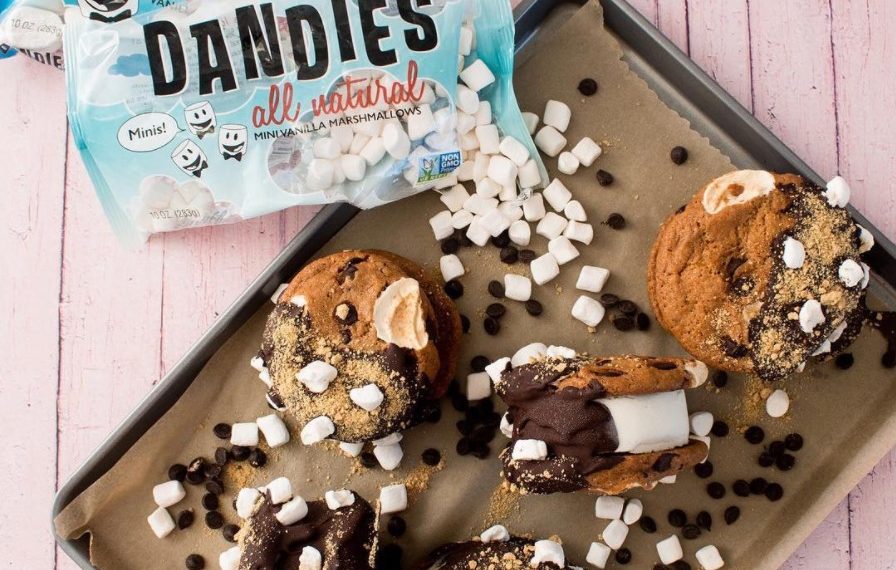 A Quick Guide to Vegan Marshmallows
Sarah Von Alt
Wait, marshmallows aren't vegan? You may be surprised to find out that a key ingredient in most marshmallows (and a lot of other foods, like gummy bears) is gelatin, a substance that is made by boiling the hooves, skin, tendons, and ligaments of animals, usually pigs and cows.
Fortunately, there are a few brands of vegan marshmallows on the market that have all the taste and none of the weird boiling-animal-parts thing.
• Dandies Marshmallows 
You can usually find Dandies at your local Whole Foods Market or natural food store. If you don't have one near you, you can also order these bad boys on Amazon.  Virtually indistinguishable from their traditional counterparts, 
these marshmallows are damn good
 and great for roasting over an open fire. Plus, they're free of corn syrup and GMOs!
• Sweet and Sara Marshmallows 

Sweet and Sara makes a variety of marshmallows, including toasted coconut (OMG) and minis that are perfect for hot chocolate. These are available at Whole Foods Market, at natural food stores, and on 
Sweet and Sara's website
.  Sweet and Sara also makes vegan cereal marshmallows (those crispy little treats you probably enjoyed in cereal as a kid). Check out our 
recipe for a vegan "Lucky Charms" shake
!
• Trader Joe's Marshmallows 

Yep, you read that right. Trader Joe's marshmallows are totally vegan and freaking delicious. Make 
vegan s'mores
 or sweet potato casserole, or just eat them straight from the bag.  — There you have it. These products are proof that pretty much everything can be made vegan, and they are a great way to enjoy some childhood favorites. Want more? 
Click here
 for 13 decadent AF vegan dessert recipes.