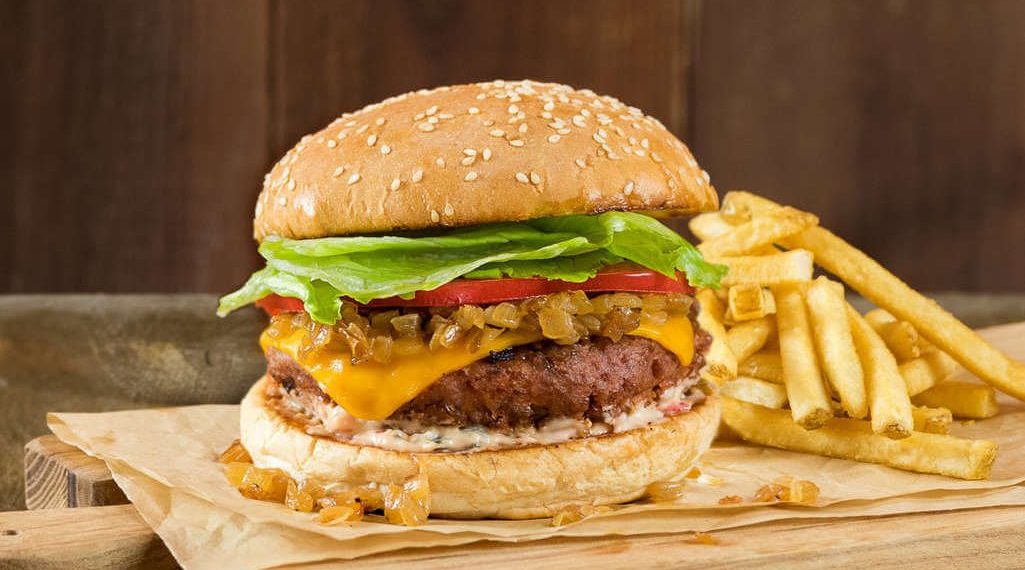 Here Are 8 of the Best Vegan Burgers That Money Can Buy
Sarah Von Alt
Burgers are a crucial part of any successful vegan barbecue. And when it comes to store-bought veggie burgers, the options can vary widely, and figuring out which one you'll like best (and that doesn't contain dairy and eggs) can be tough, to say the least.
Whether they're loaded with veggies or pack a meatless punch, these are the very best veggie burgers your grocery dollars can buy. And the best part is that they're also widely available. Just check the store locator on their respective sites, and you're sure to find some great options at a grocer near you!
1. Beyond Burger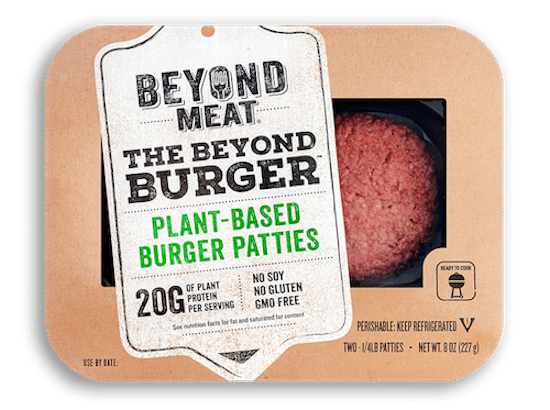 These burgers—loaded with 20 grams of protein—are free of soy and gluten, "bleed" pulverized beet juice, and have the look, smell, and taste of meat. Throw these bad boys on the grill and cook them up just like their meaty counterparts. Consider topping with crispy onions, vegan cheddar, and your favorite barbecue sauce. Find them.
2. Gardein Black Bean Burger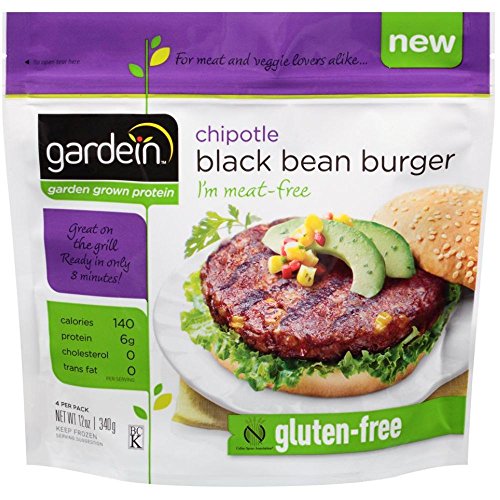 Made with a savory blend of black beans, brown rice, corn, and bell peppers, these burgers are loaded with flavor and totally gluten-free. While the chipotle seasoning isn't overpowering, it's the perfect tasty touch. Consider serving these scrumptious patties with avocado, arugula, and your favorite vegan mayo! Find them.
3. Field Roast FieldBurger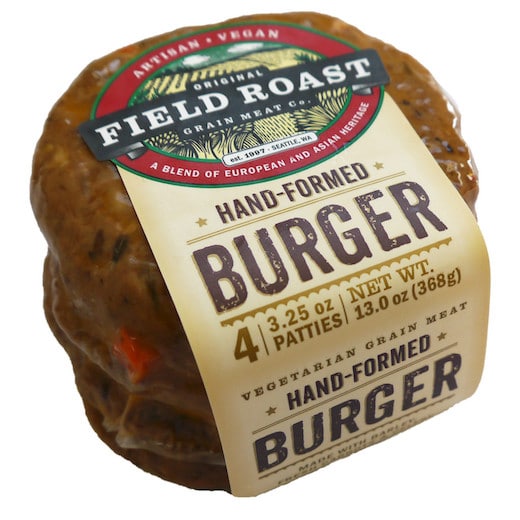 Anyone who knows Field Roast knows that they have some of the best vegan sausages and roasts on the market. And their FieldBurgers are equally delicious. Made with barley, fresh carrots, and celery, these burgers are formed by hand in Seattle. Try topping with spinach, Chao cheese, and vegan bacon! Find them.
4. Gardein Beefless Burger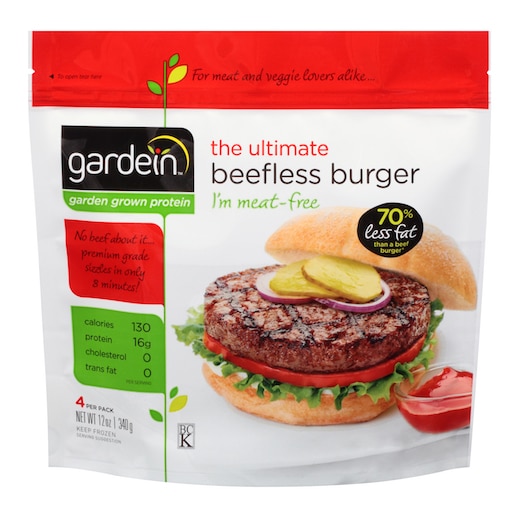 Beefless and delicious, with 65 percent less fat than traditional hamburgers, these delectable patties are easy to prepare and pack 16 grams of protein per serving. Throw them on the grill with some sliced pineapple and teriyaki sauce, or smother them in barbecue sauce and top with creamy coleslaw. Find them.
5. Gardenburger Black Bean Chipotle Burger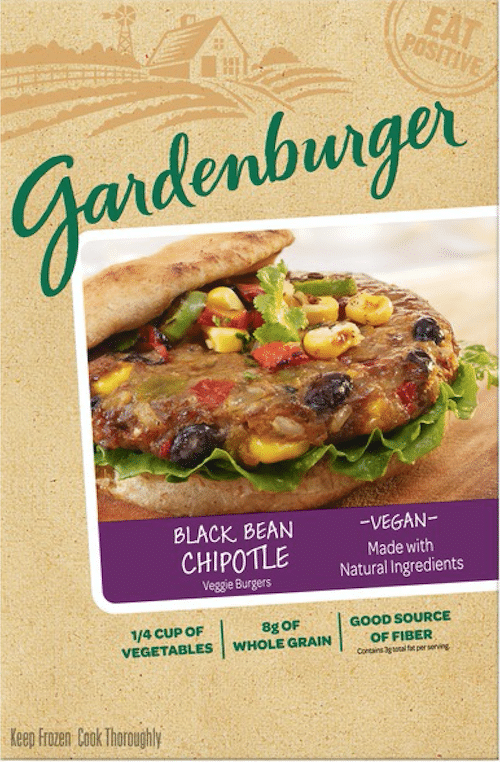 Loaded with broccoli, rolled oats, bell peppers, and more, Gardenburger's Veggie Medley Burger is another product you're likely to find at your local market. Be sure to check the label though, as not all of the brand's products are vegan. Serve this patty topped with mixed greens, shredded carrot, and red onion! Find them.
6. Beyond Meat Beast Burger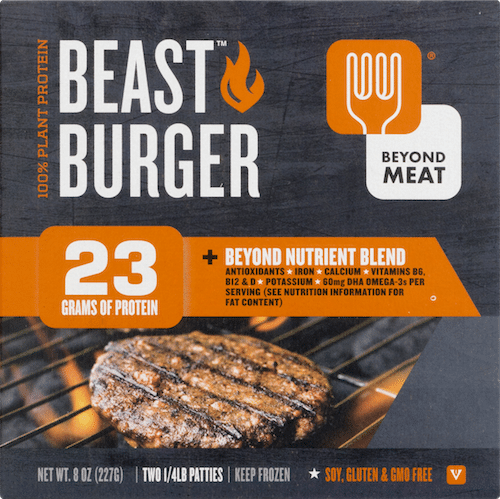 The Beyond Burger is hot right now, and many stores are having a hard time keeping up with demand. But fear not, Beyond Meat also makes a savory frozen burger that is sure to satisfy. With more protein and iron than a beef burger and more omegas than salmon, this gluten- and soy-free burger packs a nutritional punch. This is the perfect patty for those looking for an authentic "beefy" burger. Try it classic-style with lettuce, tomato, and your favorite condiments. Find them.
7. Amy's California Veggie Burger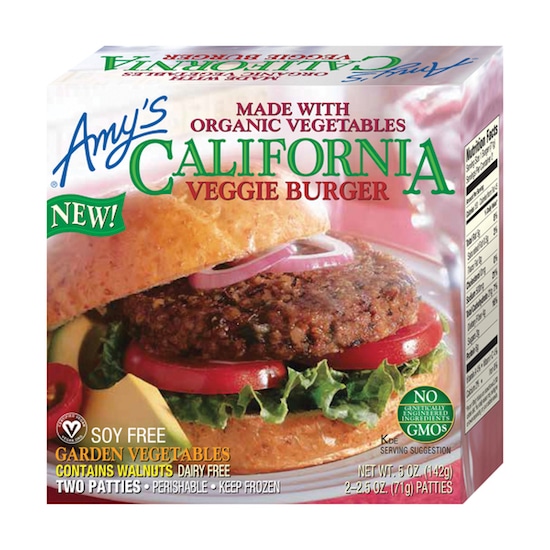 Made with mushrooms, walnuts, and veggies, including celery, carrots, and potatoes, these burgers are bursting with flavor. These patties are great for those avoiding soy, and like all vegan burgers, they have zero cholesterol! Try this variety with pesto, vegan ranch sauce, or your favorite grilled veggies! Find them.
8. Boca Vegan Burger
Available at most grocers nationwide, Boca Burger is an oldie but goodie in the veggie burger world. Boca offers patties made from non-GMO soybeans and a savory spice blend. Try serving with sautéed mushrooms, caramelized onions, and your favorite vegan cheese for a mouthwatering melt!
—
Want more? Click here for a list of our favorite grill-worthy vegan meats.