Vegan Chain Releases (Spicy) New Sandwich With Beyond Sausage
Sarah Von Alt
Just last week, Veggie Grill became one of the first chains to offer the brand-new vegan egg from JUST in its All-Day Breakfast Burrito—Veggie Grill's first breakfast offering. Now, the beloved vegan chain is partnering with another plant-based giant, Beyond Meat, to debut a brand-new vegan sandwich, complete with the increasingly popular (nearly impossible to get a hold of) Beyond Sausage.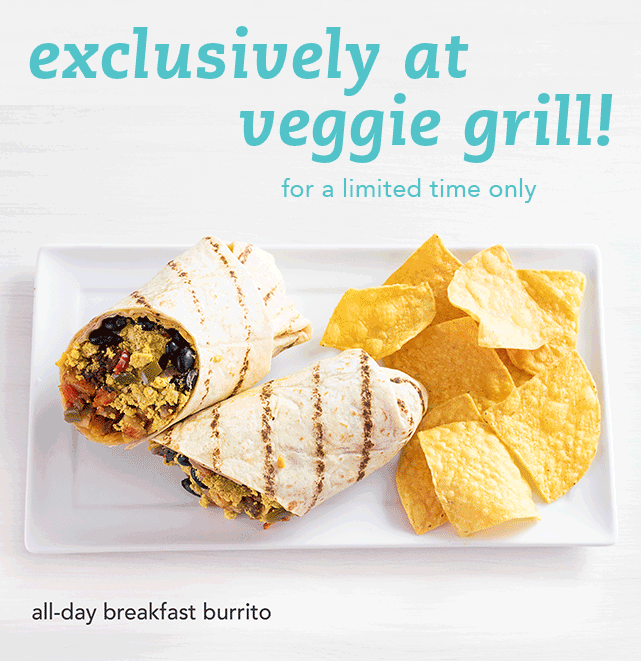 The new Spicy Sicilian Sausage Sandwich is made with Italian-style Beyond Sausage and spicy pomodoro sauce served on an Italian roll. Plus it comes with a side of garlic Parmesan crispy fries. The new offering is available for a limited time as part of the seasonal menu.
Beyond Meat caused quite a stir when it announced its newest product—Beyond Sausage—late last year. And Veggie Grill was one of the first places on the West Coast to offer these beloved sausages. In fact, the Wunderbrat has become a permanent menu item, a clear demonstration of the popularity of this new product.
Since then, the company has rolled out its vegan sausages to select restaurants in major cities. You can even get them at Whole Foods Market. And you can expect these bad boys to roll out to even more places in the coming months because Beyond Meat is creating a second production facility in Missouri specifically to keep up with demand for its products. This will not only increase production of these mouthwatering vegan sausages (and the company's beloved Beyond Burger) but create about 250 jobs!
Ethan Brown, CEO and founder of Beyond Meat, stated:
Our expansion not only brings more jobs and opportunity to this special community but also furthers Missouri's position as a leader in the production of plant-based meat.
With consumers increasingly aware of the egregious animal cruelty, environmental damage, and alarming health concerns inherent in meat consumption, it's no surprise more people are ditching animal-based products for vegan alternatives.
Luckily, with all the amazing vegan products already on the market, there's never been a better time to ditch meat and other animal products. Click here for delicious vegan recipes, quick meal ideas, and other helpful tips on making the switch.