17 Easy Vegan Instant Pot Recipes You'll Love
Elizabeth Enochs
I don't know about you, but all my favorite recipes have two things in common: They are delicious and easy to make. Don't get me wrong; I like the occasional culinary challenge—I make my own cashew cheese and I'm determined to master these tempeh recipes. In fact, I'd rather take the time to prepare myself tasty plant-based meals at home than go out to eat any day. But after a long day of working (or playing) hard, the last thing I want to do is spend hours in the kitchen. It's part of the reason I love vegan Instant Pot recipes so much—they literally cook themselves!
Whether you're a lazy cook (like me) or a gourmet chef, it's a good idea to have a few healthy, delicious, and easy vegan Instant Pot recipes in your repertoire. This is perhaps especially true for those responsible for feeding many people. (I'm looking at you, plant-based moms and dads.) But even if you're only responsible for feeding yourself, Instant Pot recipes are your friend. From dumplings to tacos to chili, a whole world of easy vegan cooking is just waiting for you.
To get you started, here are 17 easy and delicious Instant Pot recipes that won't disappoint.  
Smoky Sweet Pecan Brussels Sprouts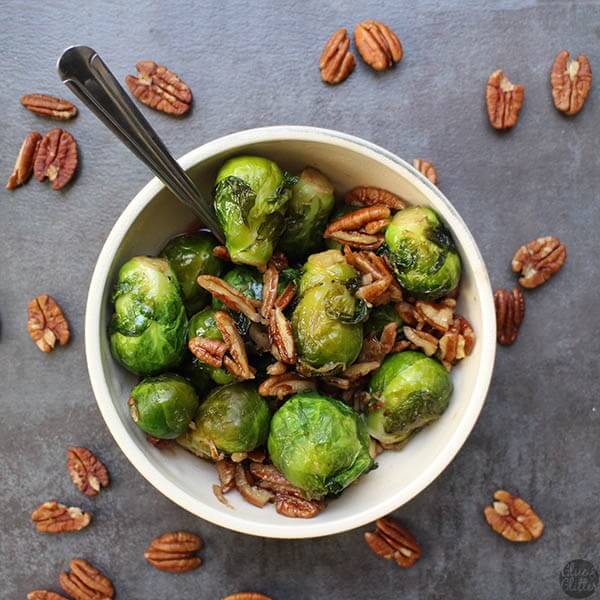 Savory and sweet. Yes, please! Recipe here.
Instant Pot Lentil Curry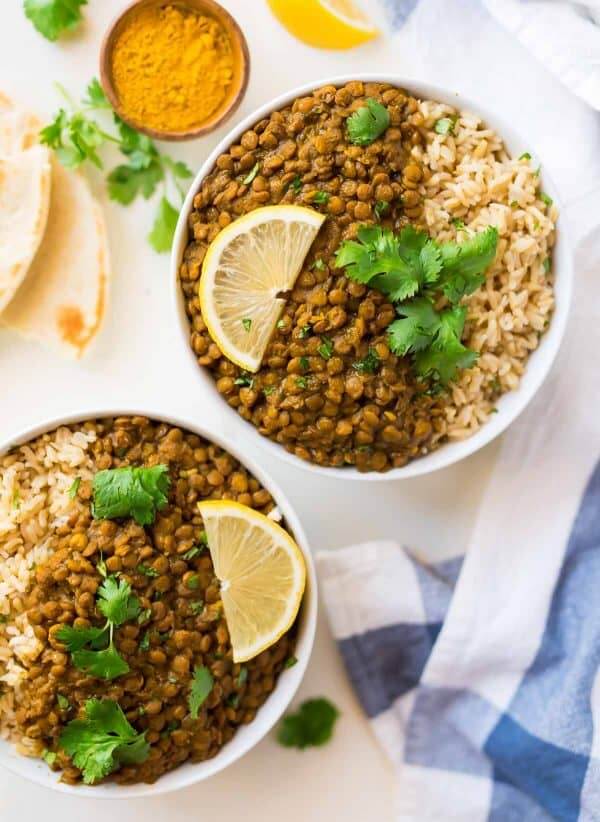 Yum! This recipe is tasty and packed with protein.
Instant Pot Tomato Soup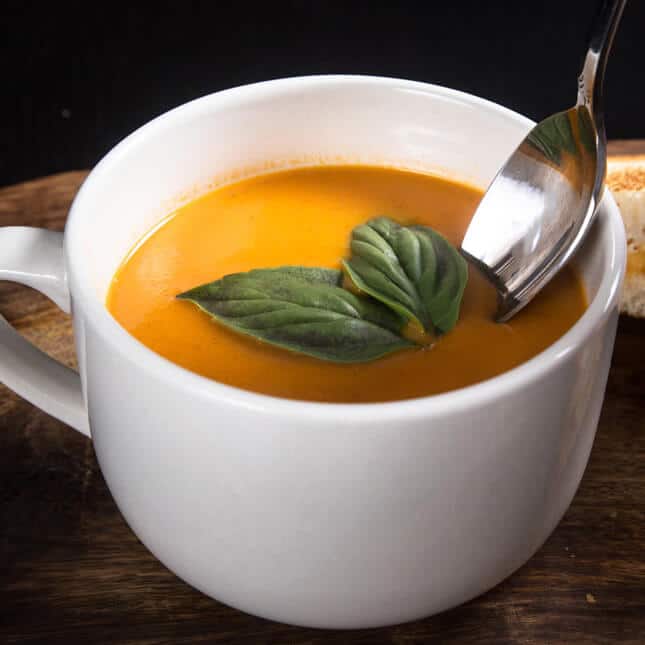 Pair this classic recipe with a vegan grilled cheese sandwich and your taste buds will rejoice.
Instant Pot Stuffed Squash With Wild Rice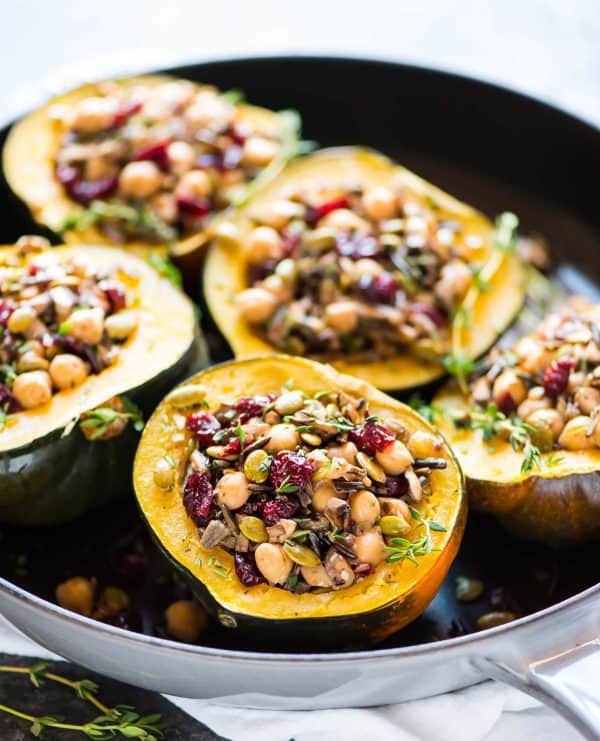 Delicious and so nutritious. Get the recipe.
Seasoned Black Beans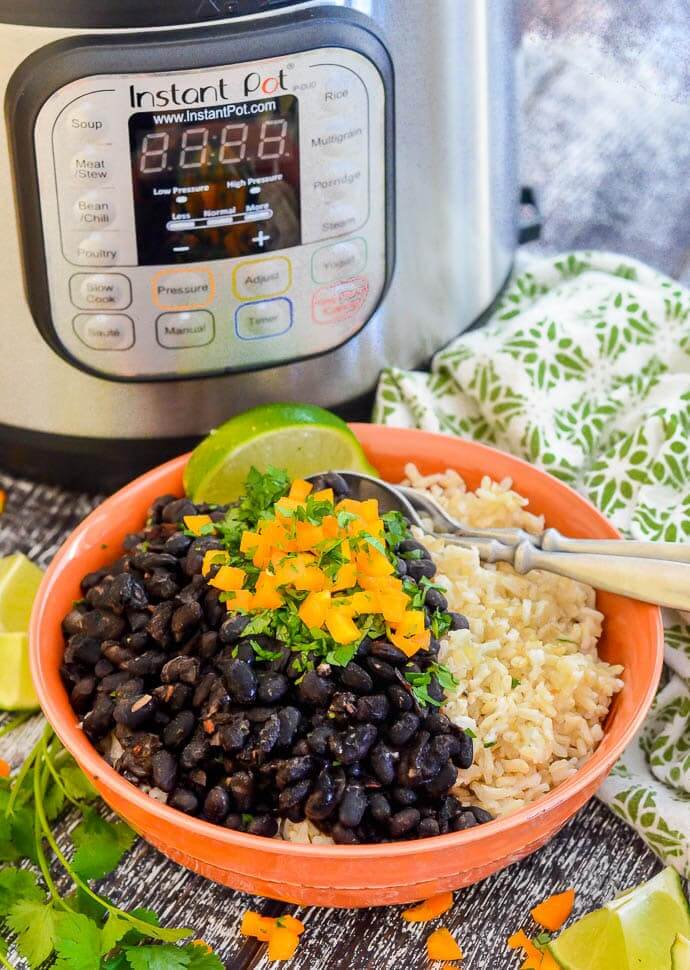 A perfect base for dozens of meals, and it couldn't be easier to make! Recipe.  
Instant Pot Maple Bourbon Sweet Potato Chili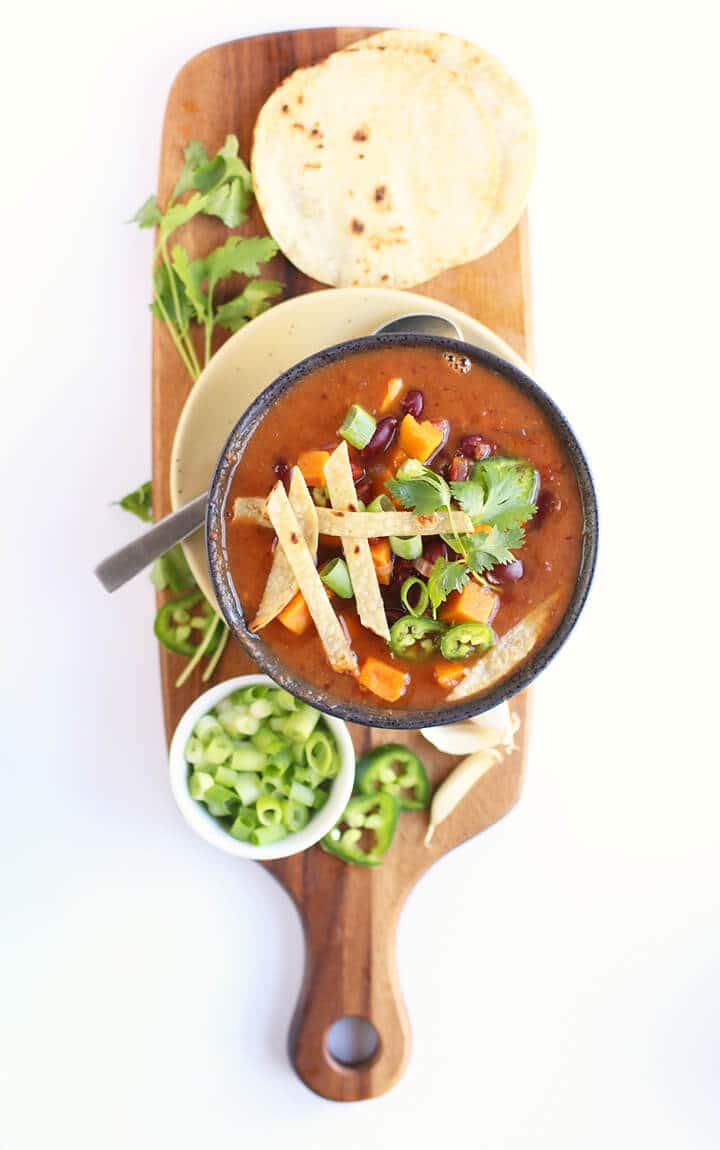 Delicious and unique, this recipe won't disappoint.
Instant Pot Walnut Lentil Tacos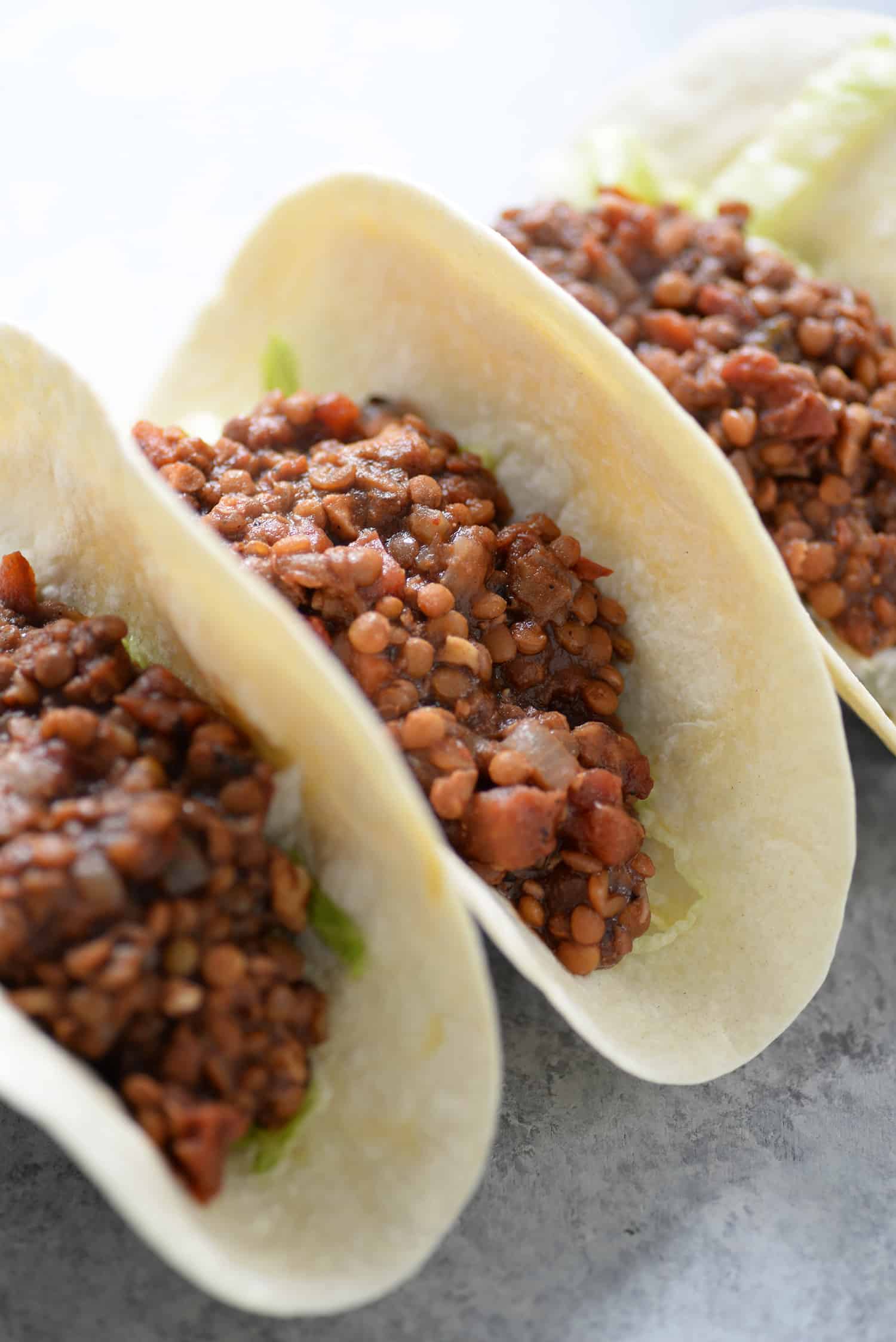 Because who doesn't love tacos? Recipe here.
Instant Pot Quinoa Enchiladas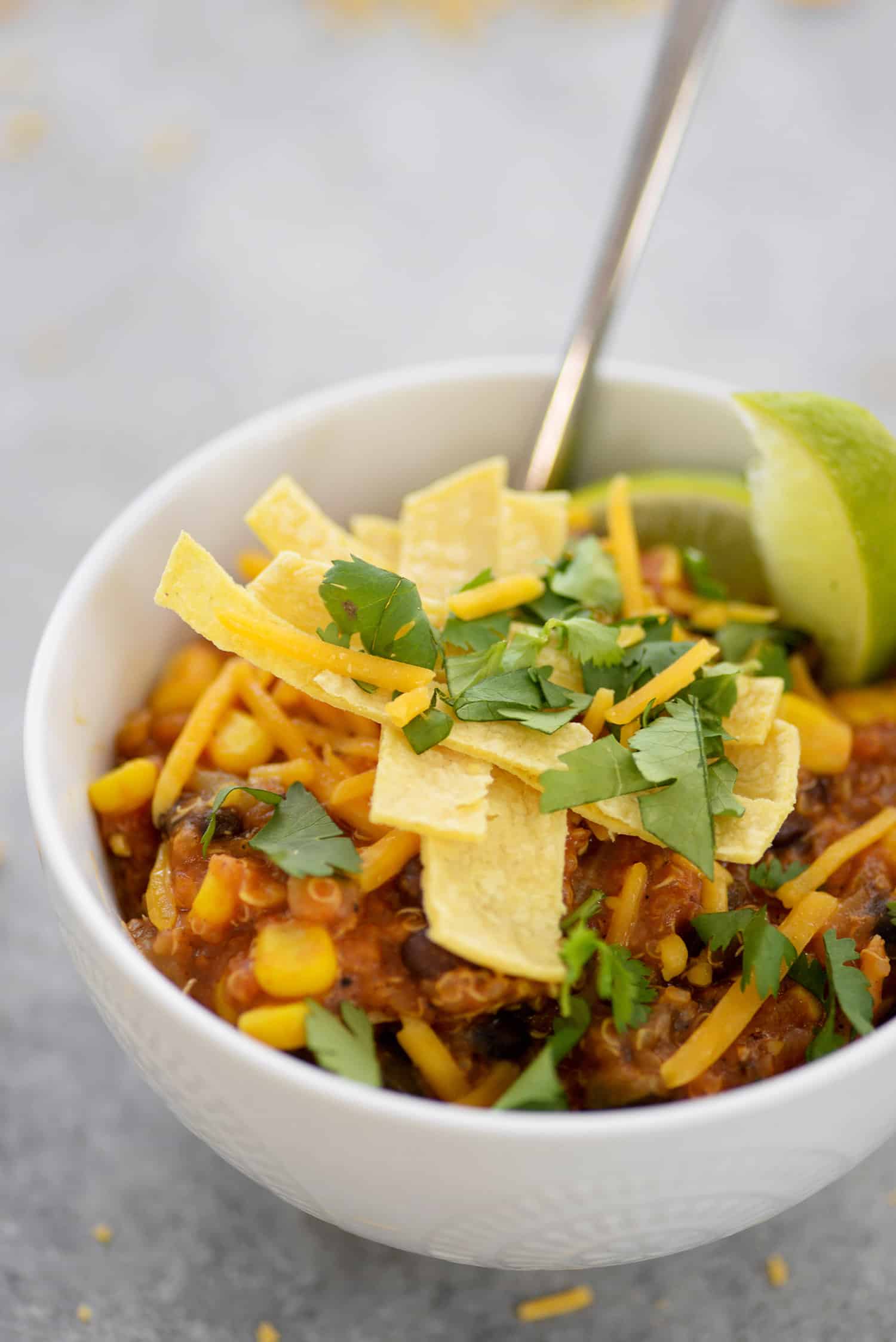 This recipe is plant-based perfection.
Instant Pot Lasagna Soup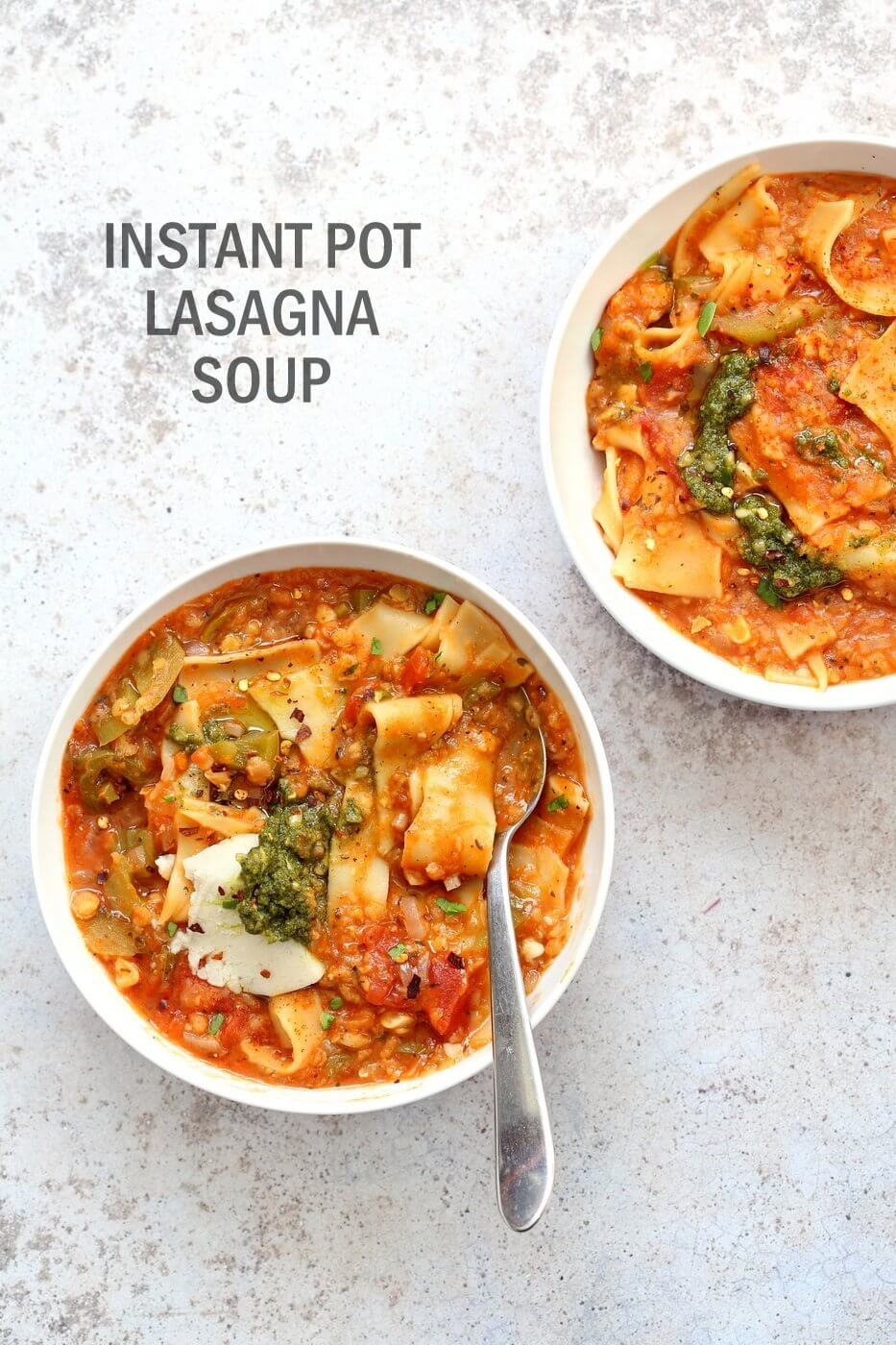 Instant Pot Apple Spice Steel Cut Oats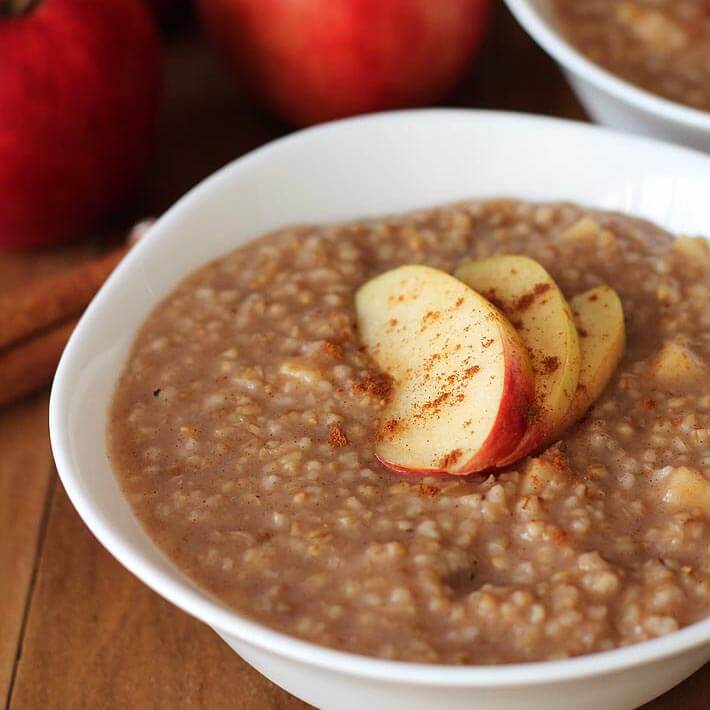 Substitute almond milk for cow's milk and you've got one heck of a vegan breakfast. Get the recipe.
Instant Pot Vegan Lentil Chili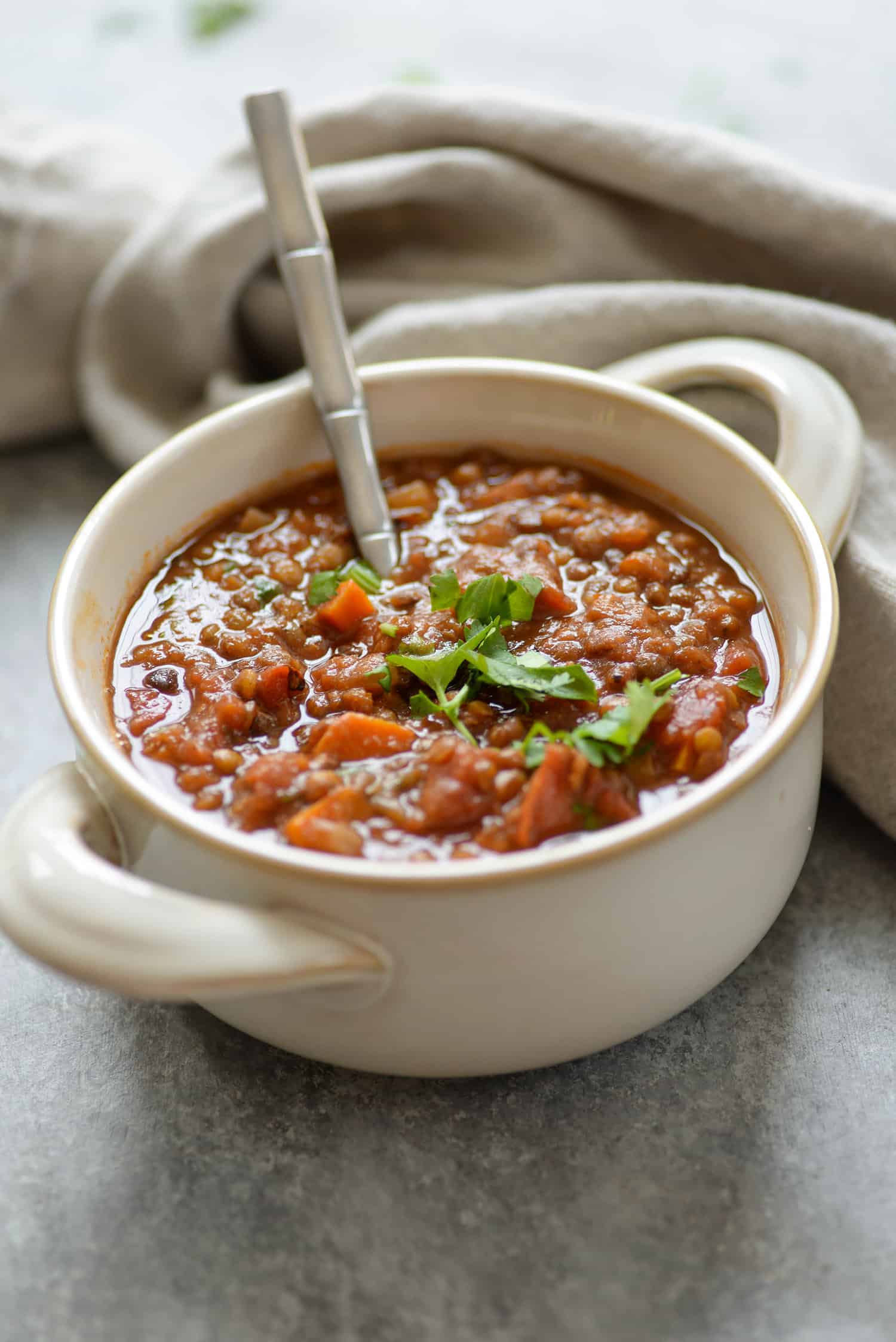 So yummy! Here's the recipe.
Instant Pot Vegan Butter Chicken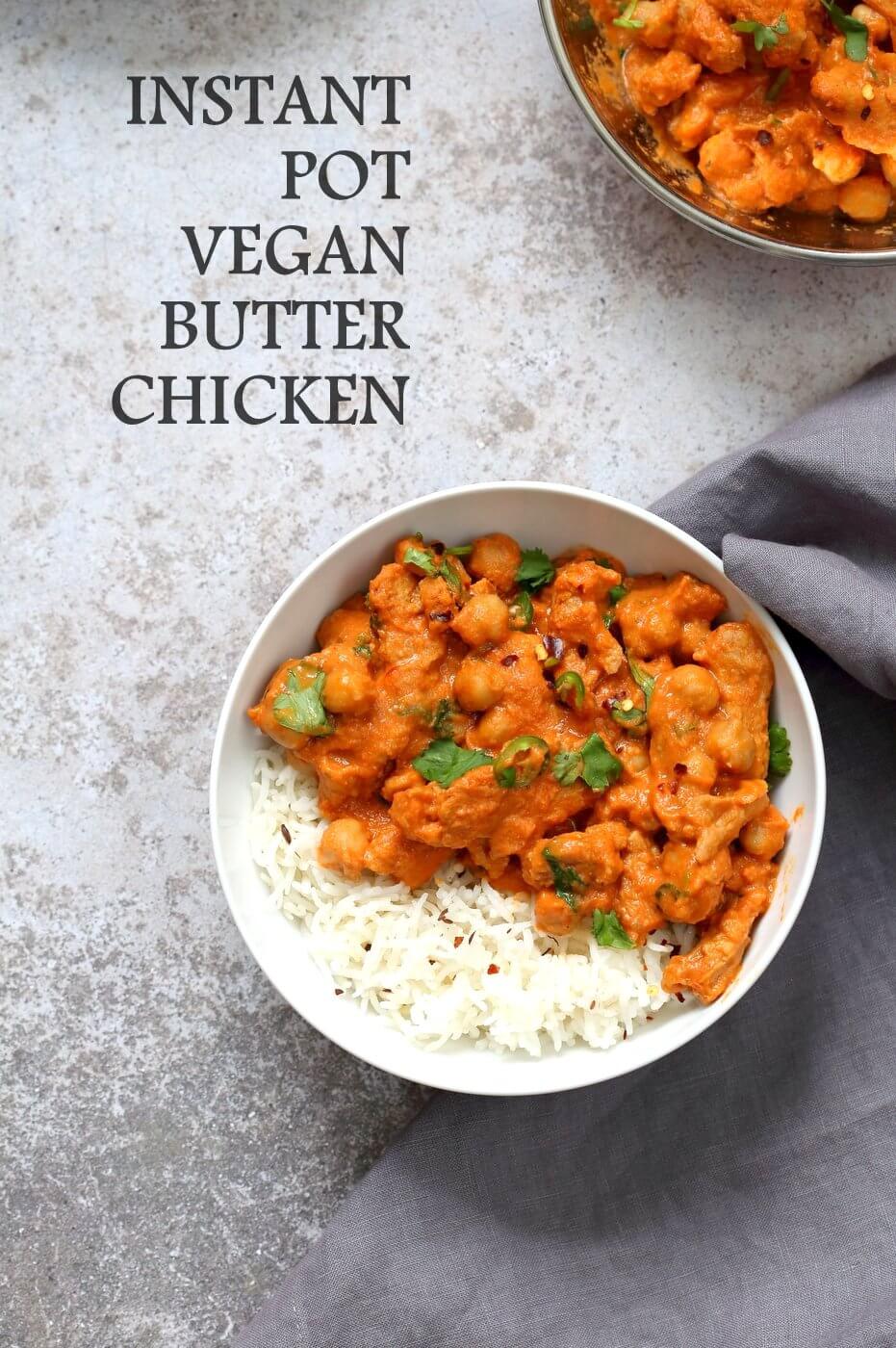 Comforting and delicious. Recipe here.
Fluffy Mashed Potatoes With Vegan Gravy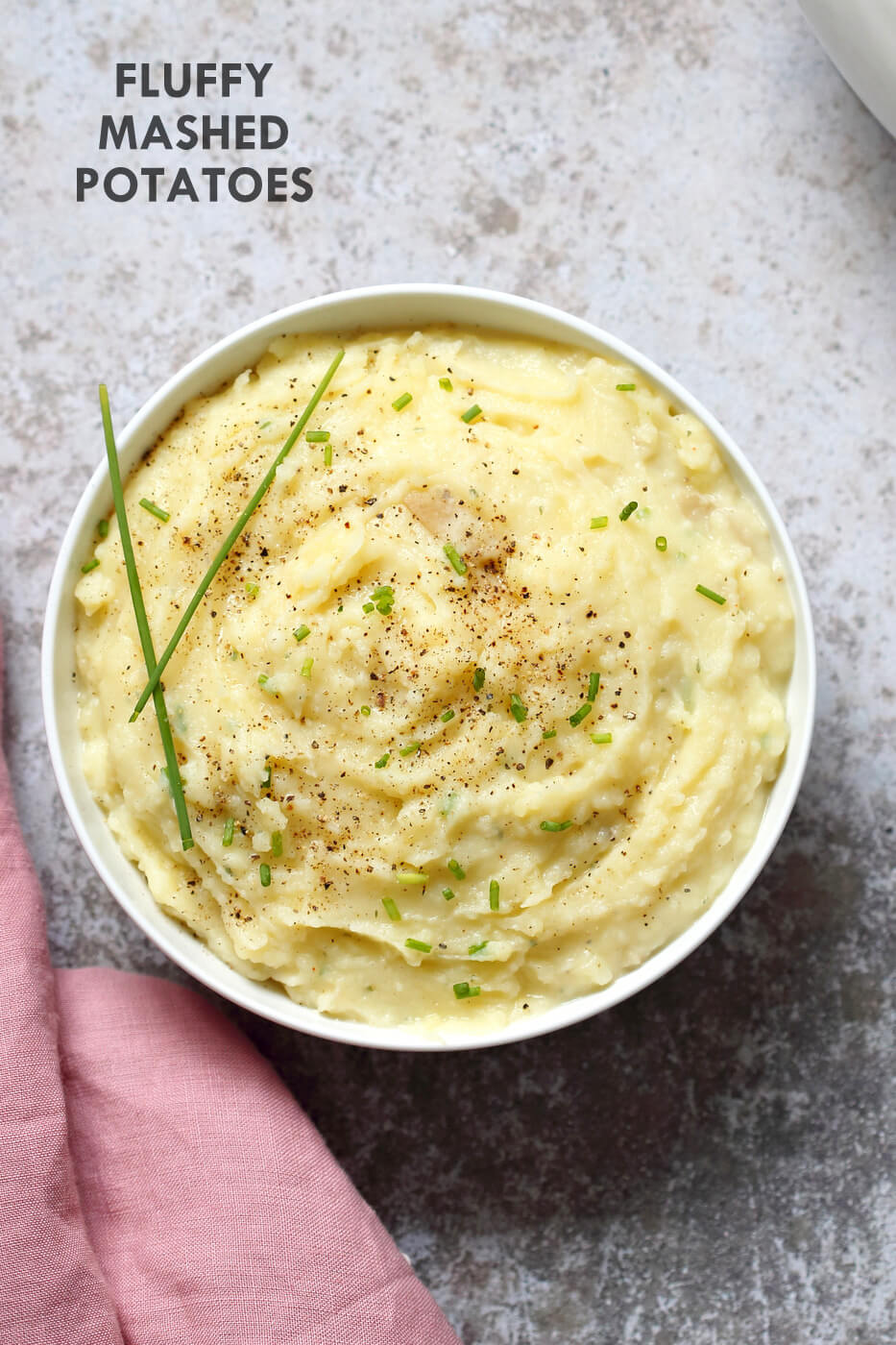 Fluffy vegan decadence. Get the recipe.
Vegan Instant Pot Potato Curry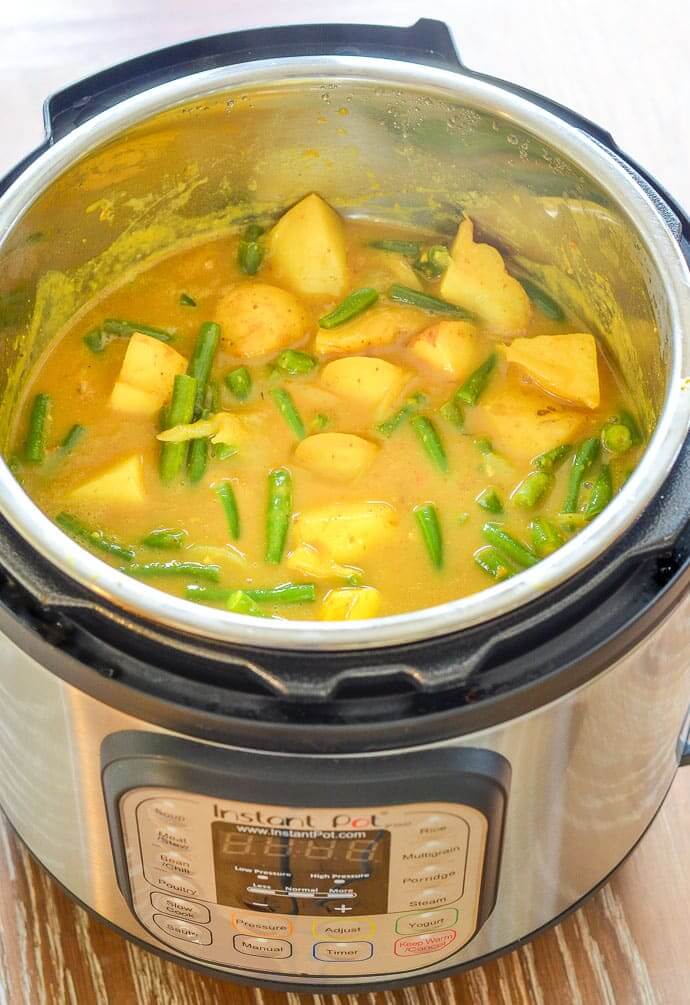 This yummy recipe will keep you warm and fill you up!
Instant Pot Artichokes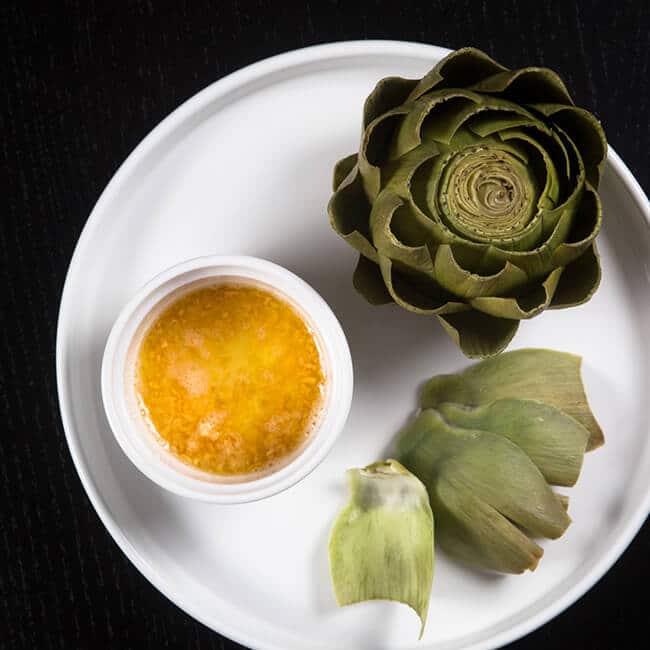 Delicious and healthy AF. Get the recipe.
Easy Jackfruit Curry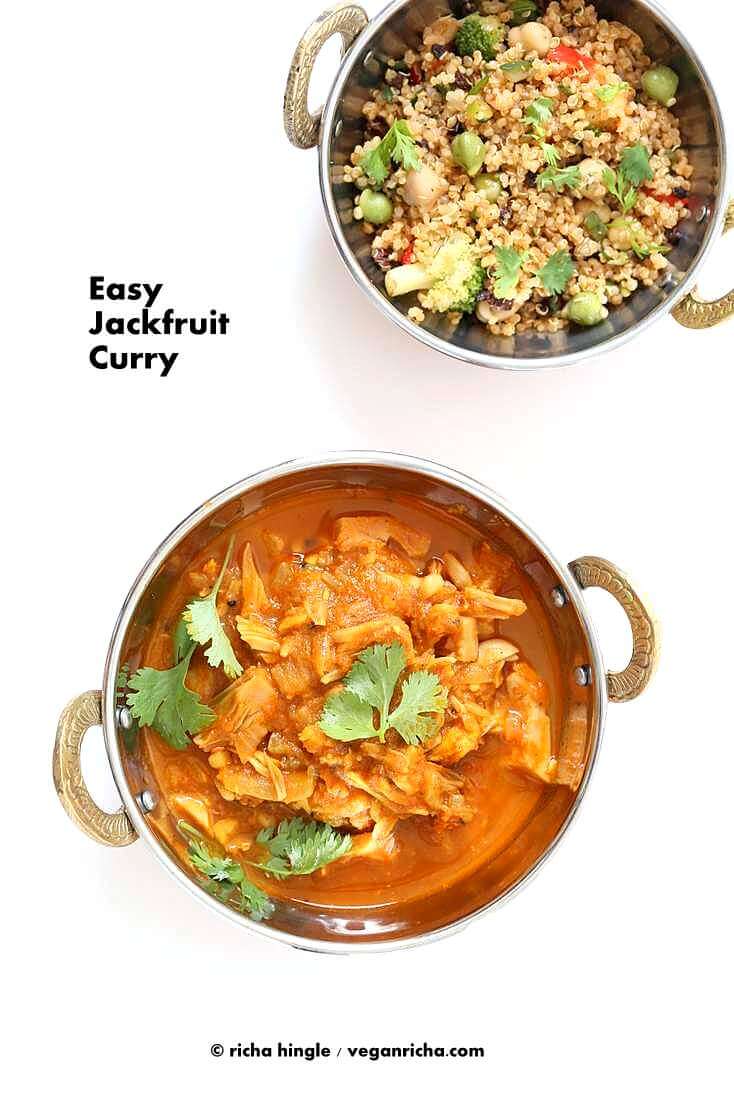 Vegan Instant Pot Asian Steamed Dumplings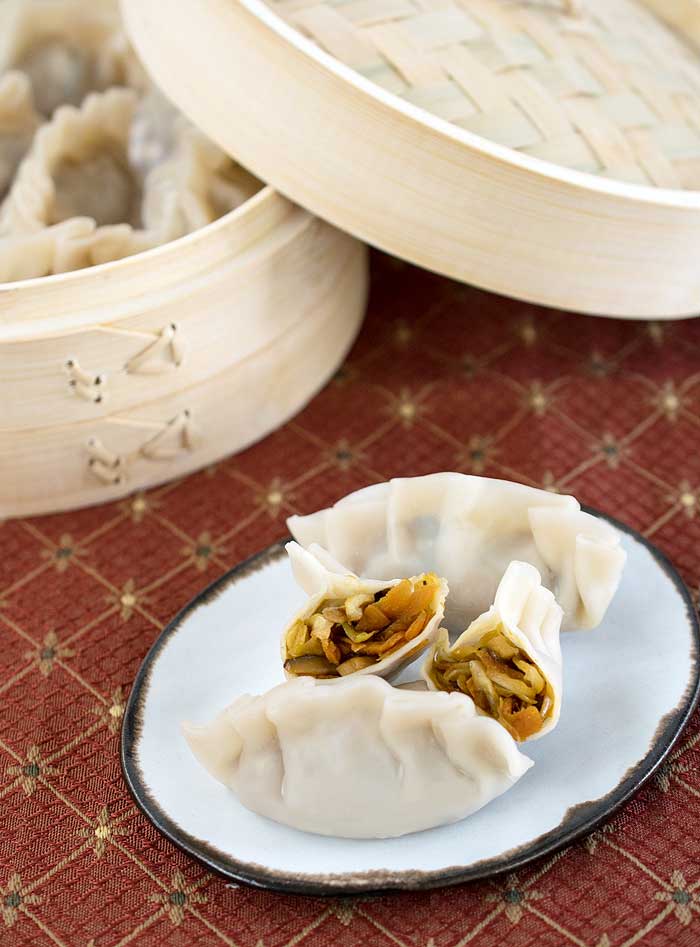 Cruelty-free comfort food, anyone? Recipe here.