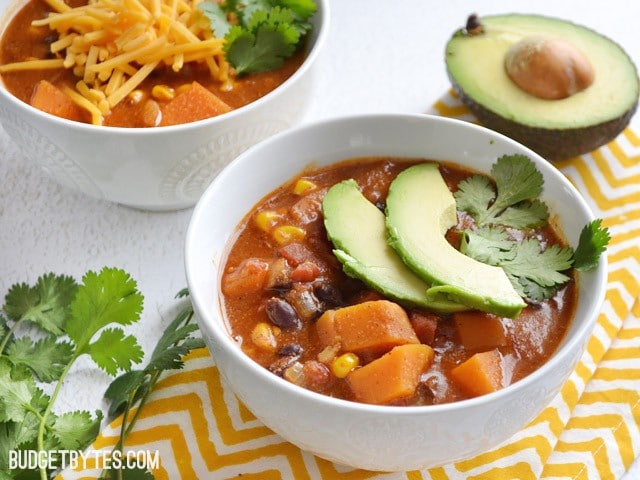 Vegan on a Budget: 17 Easy & Affordable Recipes
Sarah Von Alt
1. Vegetable Stir Fry With Noodles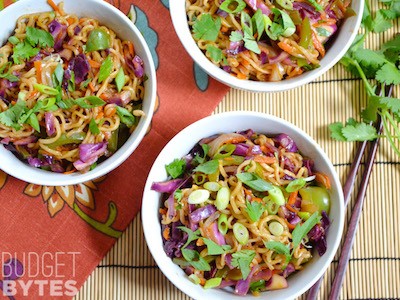 This mouthwatering dish is a keeper!
2. Sweet Potato Tortilla Soup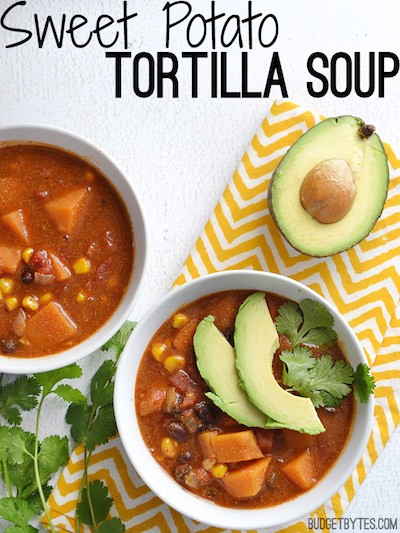 Delicious AND affordable. Recipe here.
3. Curry Roasted Cauliflower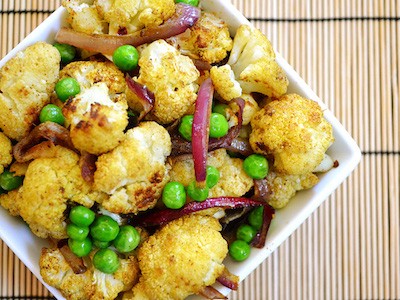 Cauliflower lovers, this one's for you.
4. Mujaddara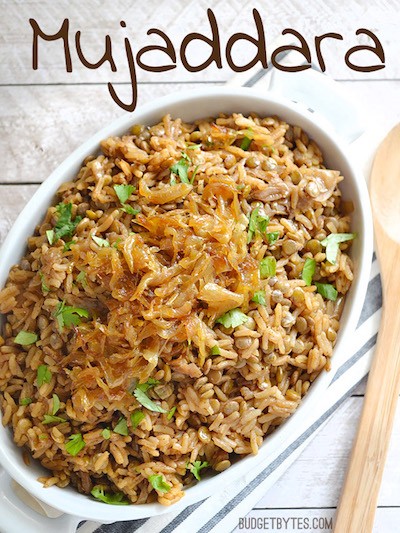 This simple Lebanese dish will impress even the pickiest eaters!
5. Spinach and Artichoke Wonderpot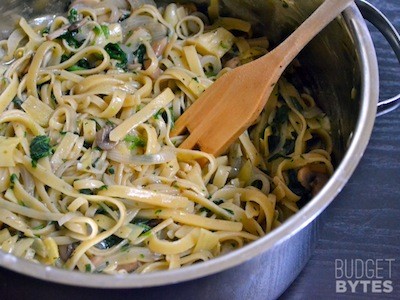 More like wonder-ful! Recipe here.
6. Quick Curried Chickpeas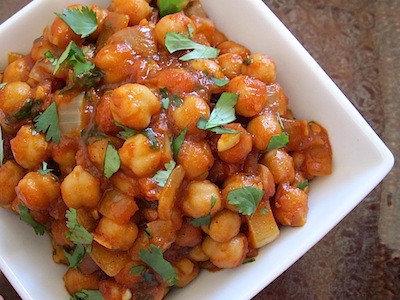 This hearty dish needs no introduction. Get the recipe.
7. Thai Peanut Noodles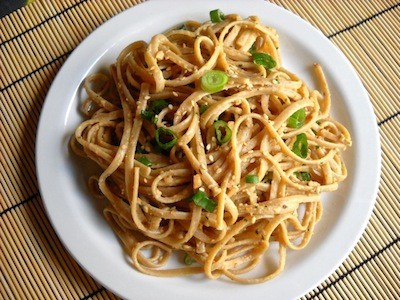 This dish takes no time to make, and costs less than $1 per serving!
8. Loaded Sweet Potatoes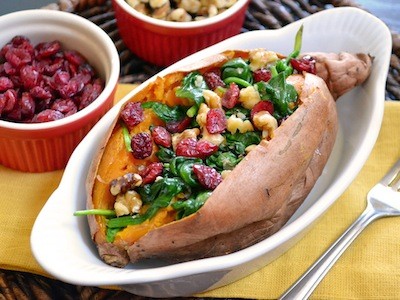 Yum! Recipe here.
9. Curried Lentils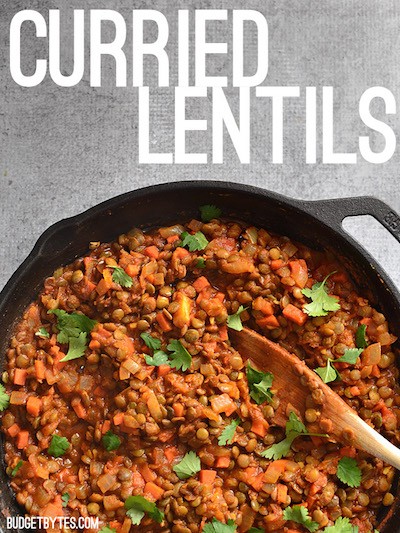 Searching for something savory? These will do the trick!
10. Parsley Salad With Almonds and Apricots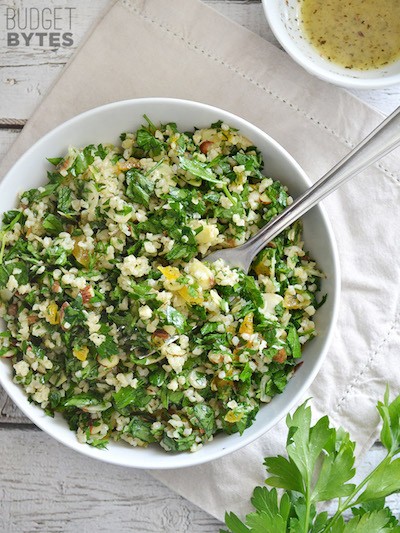 The name says it all. Recipe.
11. African Peanut Stew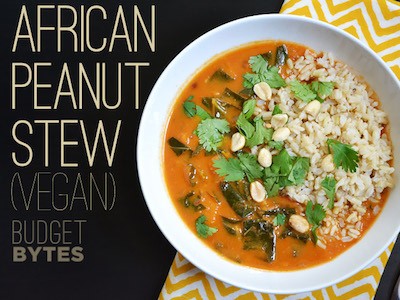 This flavorful recipe is sure to be a new favorite.
12. Marinated Kale, White Bean, and Tomato Salad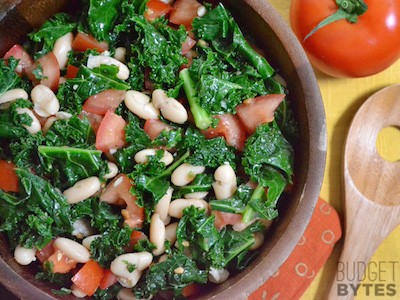 You'll love this easy-to-make dish.
13. Black Bean & Avocado Enchiladas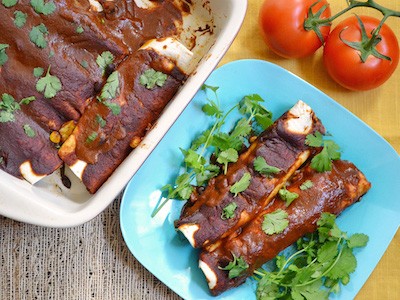 Yes, please! Recipe.
14. Teriyaki Noodle Bowls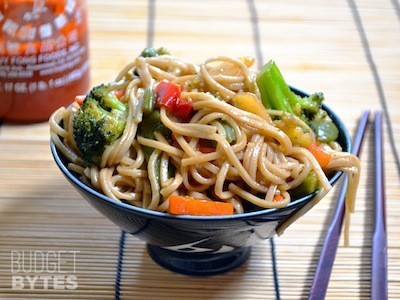 Ready in no time! Get the recipe.
15. Hummus and Grilled Vegetable Pizza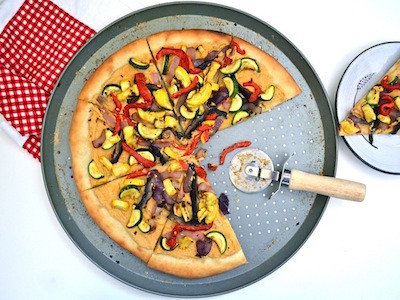 Everyone loves pizza.
16. Spice Rubbed Roasted Squash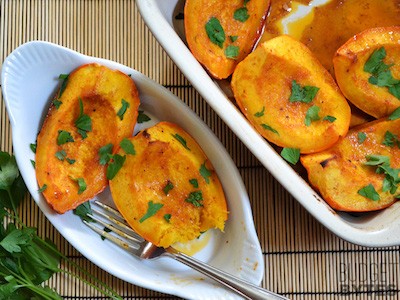 17. Slow Cooker White Bean Soup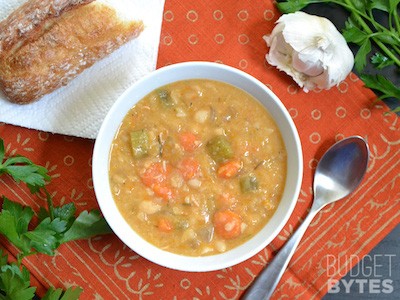 Get the recipe.
All recipes listed are courtesy of Budget Bytes, a popular blog loaded with simple and affordable recipes. Lucky for us, there are so many delicious vegan dishes to choose from!