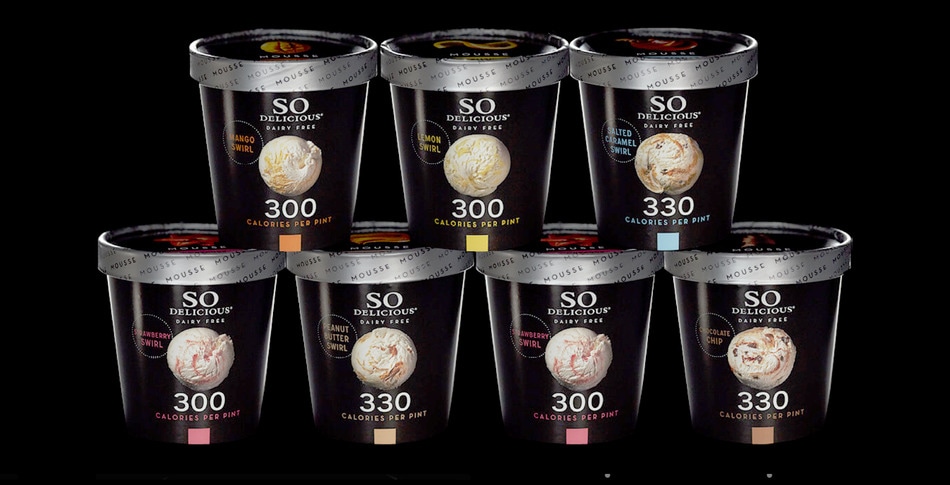 YES! So Delicious Debuts New Low-Calorie Vegan Ice Cream
Sarah Von Alt
Vegan ice cream is more popular than ever, with big brands like Ben & Jerry's and Hӓagen-Dazs offering their own dairy-free lines. And just this week, So Delicious announced the release of a new line of vegan frozen treats: whipped vegan mousse! Joining Halo Top's tasty, low-calorie ice cream, these new offerings from So Delicious are sure to be good—and will begin hitting store shelves on July 15!
The seven new flavors are Salted Caramel Swirl, Chocolate Chip, Peanut Butter Swirl, Mango Swirl, Strawberry Swirl, Lemon Swirl, and Cranberry Cherry Swirl. There's guaranteed to be something for everyone!
And to sweeten the deal, each pint contains no more than 330 calories and is made with creamy coconut milk. Considering the incredible success of Halo Top's low-calorie vegan flavors, we're not surprised that So Delicious decided to make its own.
So Delicious announced the line on Instagram:
But these are not the only new mouthwatering frozen treats from So Delicious. In March the company debuted five new ice cream flavors, made with either coconut or cashew milk: Toasted Coconut Key Lime, Chocolate Drizzled Bananas Foster, Blueberry Cardamom, Cold Brew Coffee, and Peachy Maple Pecan!
—
As more people become aware of the immense animal cruelty and vast environmental destruction inherent in dairy production, the popularity of delicious dairy-free alternatives will only continue to grow. And while all-vegan brands like Tofutti and So Delicious have been around for years, recently several big names in the ice cream business decided to capitalize on the growing demand for plant-based products.
These new offerings from So Delicious are yet another sign that dairy is on the way out. Ready to give vegan ice cream a shot? Click here for 12 of our favorite flavors available at a store near you.