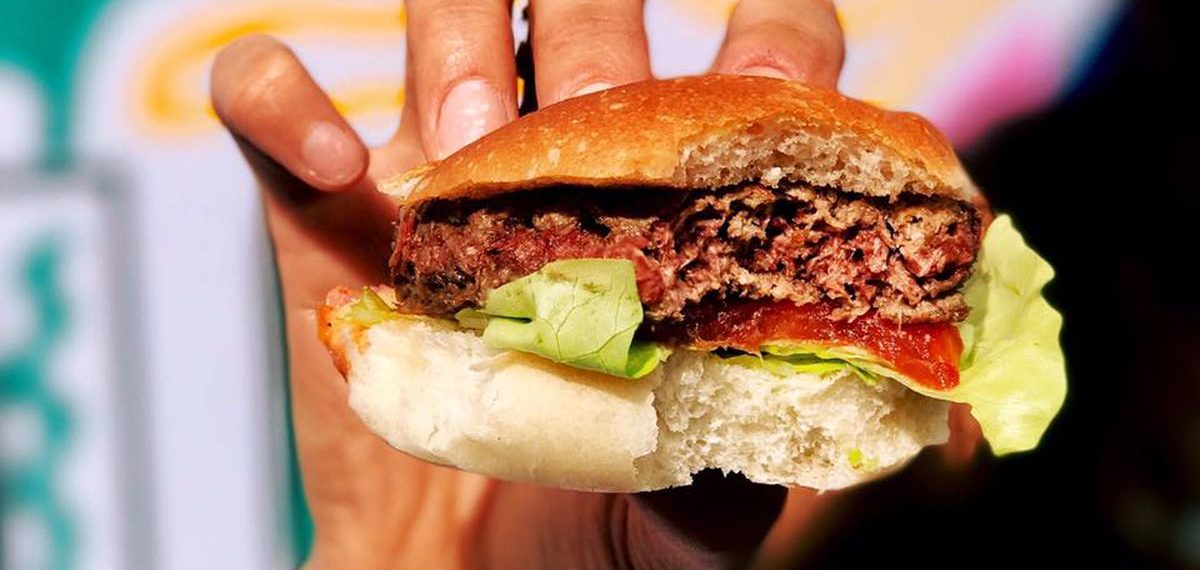 Miley Promotes Game-Changing Vegan Burgers to 41 Million Twitter Followers
Sarah Von Alt
Miley Cyrus is no stranger to veganism. And last Friday, she shared a pic of herself—with her 41 million Twitter followers—enjoying the famed Impossible Burger. Known as the vegan burger that "bleeds," this incredibly meaty burger is completely free of animal products, and in the past few months, it has taken the country by storm. The plant-based burger is now sold at hundreds of restaurants and in nearly every state. Its incredible success has been a complete game changer.
🍔🏳️ @ImpossibleFoods pic.twitter.com/MztjSZKfil

— Miley Ray Cyrus (@MileyCyrus) July 7, 2018

But Miley already knew a thing or two about vegan meats. Last summer, Miley hosted an all-vegan barbecue at the iHeart Summer '17 Weekend, serving up tasty vegan sausages, sliders, and corn. Miley even grilled the sausages herself.
In case you missed it, she went vegan in 2014 out of love for her companion animals, including a pig and a blowfish. One night she went out to dinner where blowfish was on the menu. As she said in an interview with Jimmy Fallon, that's when it clicked for her:
The reason that I started this was because I had a fish that was highly intelligent. He really knew who I was, he really got excited when I was home. One day I went to a sushi restaurant with a few of my friends and they were serving blowfish. And I thought, this is an intelligent animal.
And Miley isn't the only one in love with the Impossible Burger! According to VegNews, model Chrissy Teigen recently shared her love of these famed patties on The Ellen DeGeneres Show—after trying one at Ellen's 60th birthday bash. Calling the burger "amazing," Chrissy, who isn't vegan, said it might even be more flavorful than a beef patty. Watch here:
As more people find out about the horrific conditions animals are subjected to at factory farms, they're ditching meat in favor of healthier plant-based options like the Impossible Burger. And in addition to being a delicious alternative to inherently cruel meat, the Impossible Burger is much better for the planet—producing one generates 87 percent less greenhouse gas than producing a beef burger and requires 75 percent less water and 95 percent less land.
Want to try this amazing burger for yourself? Click here to find the Impossible Burger at a restaurant near you! For savory vegan recipes, easy meal ideas, and tips on making the switch to a plant-based diet, click here.