This Vegan Documentary Is Being Called the "Next Earthlings." Here's How to Watch.
Without a doubt, having watched a documentary about animal rights or veganism is one of the top reasons people move toward a vegan diet. And on July 13, the highly anticipated Australian animal rights documentary Dominion will be available for online viewing worldwide! The Dominion website describes the film:
Exposing the dark underbelly of modern animal agriculture through drones, hidden & handheld cameras, the feature-length film explores the morality and validity of our dominion over the animal kingdom.
The film is co-produced by Shaun Monson, who is well-known as the creator of Earthlings—the powerful 2005 documentary that explores our relationship with nonhuman animals, including those used in food production. This film is often cited as one of the top reasons people have moved toward a plant-based diet, and it is sometimes called the "vegan maker."
This game-changing new film promises to be equally inspiring and includes narration by Joaquin Phoenix, Rooney Mara, Sia, Sadie Sink, and Kat Von D. And while much of the film focuses on animals confined and abused for food, it also touches on other ways that animals are exploited by humans, including in entertainment, in research, and for clothing.
You can watch the trailer here:
Dominion (2018)
from
Aussie Farms
on
Vimeo
.
Most people have no idea how brutally factory farms abuse animals to bring us meat, dairy, and eggs, which means that documentaries like Dominion have the power to change the hearts and minds of viewers and spare countless animals a lifetime of suffering at factory farms.
Ready to make a change? You can stand up for animals exploited for food by leaving them off your plate for good. For delicious vegan recipes, easy meal ideas, and tips on making the switch, click here to order your FREE Vegetarian Starter Guide.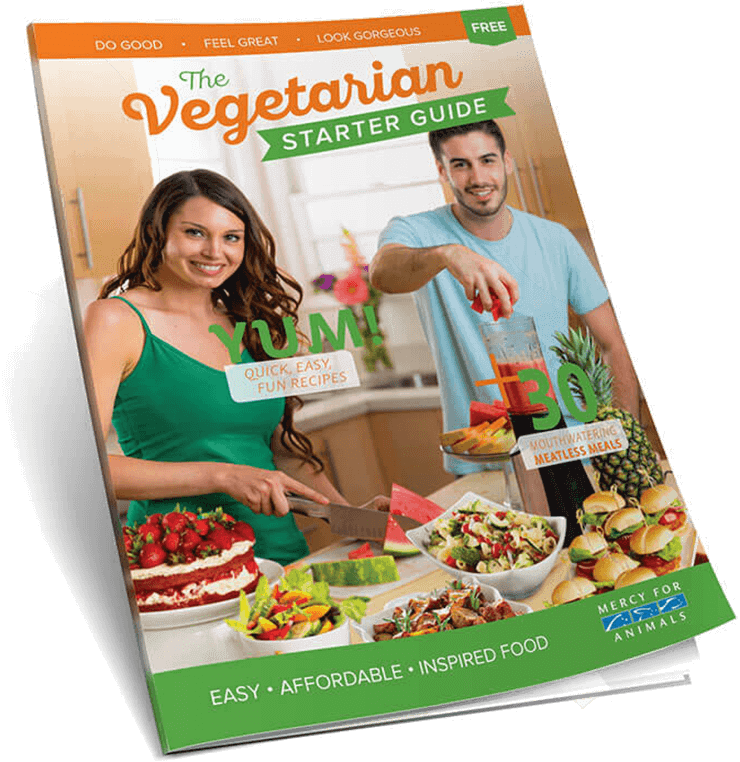 Get Your Free Vegetarian Starter Guide