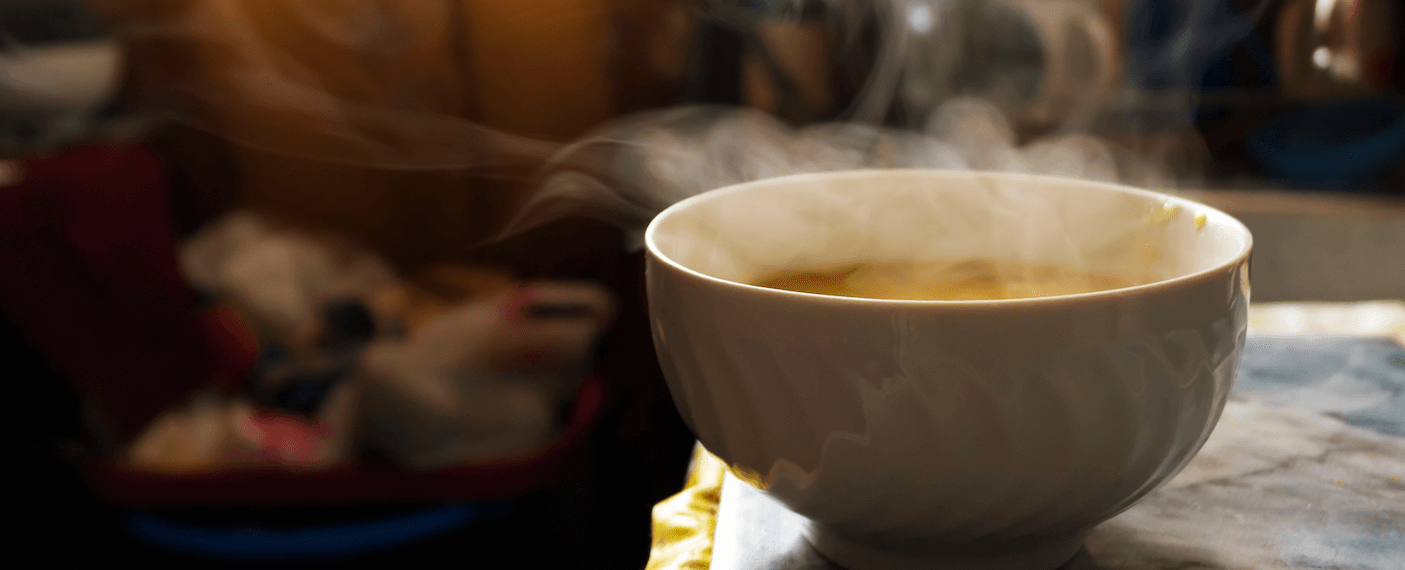 13 Ready-Made Vegan Soups for When You're Too Sick to Function
Sarah Von Alt
It's that time of year. With the frigid temperatures and fun holiday get-togethers also come colds and flu. Fortunately, there are many ways we can help our immune systems stave off sickness, including exercising regularly, getting adequate sleep, avoiding unnecessary stress, and eating lots of healthy fruits and veggies. But despite your best efforts, you'll probably get sick… eventually. And when you do, hearty vegan soups that you can prepare with little time and even less effort are beyond essential. Fortunately, there are tons of delicious plant-based soups on the market that will have you feeling better in no time:
1. Progresso Garden Vegetable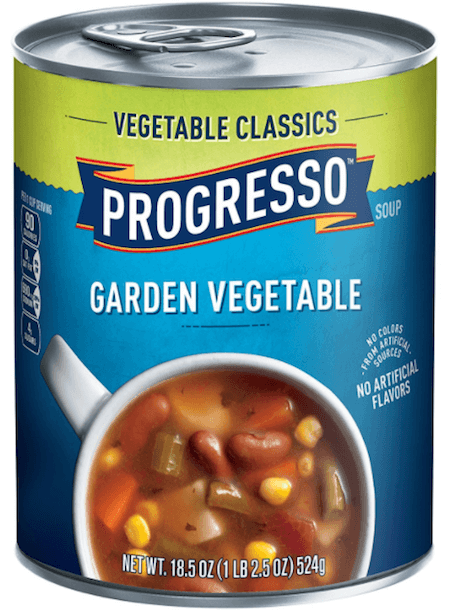 Lots of veggie soups contain egg noodles, but not this one!
2. Amy's Kitchen No Chicken Noodle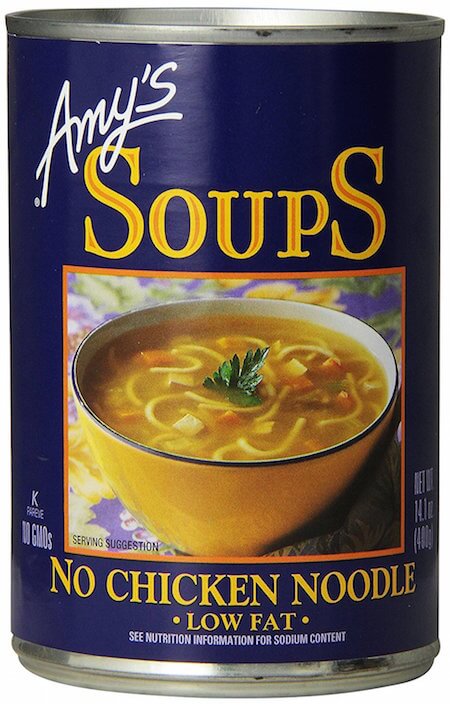 This classic soup from Amy's Kitchen is a taste of home.
3. Campbell's Well Yes! Italian Vegetables With Farro Soup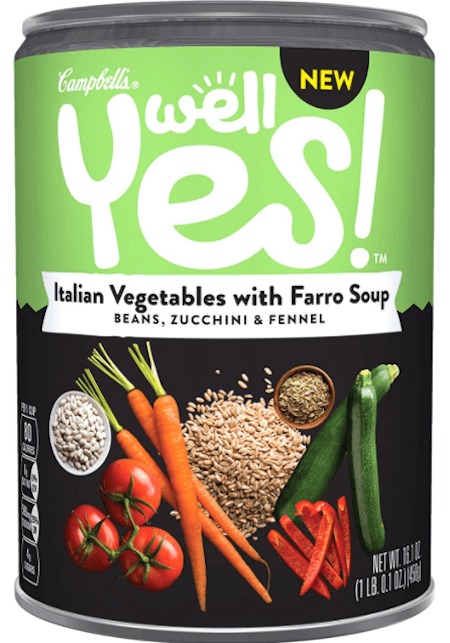 With white beans, zucchini, and fennel, you can't go wrong!
4. Pacific Foods Organic Cashew Carrot Ginger Bisque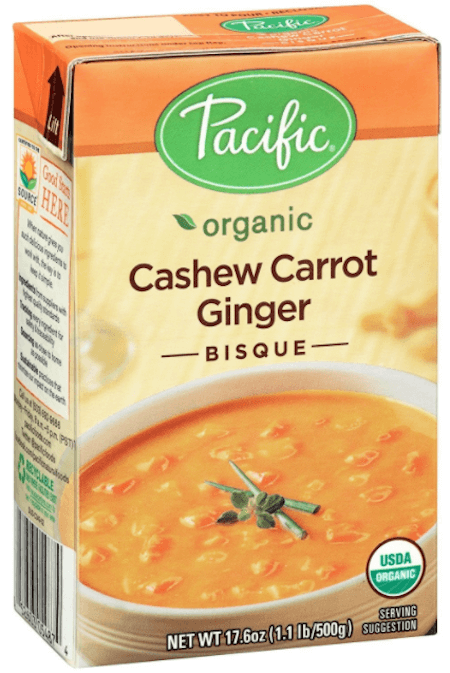 This unconventional flavor will bring some much-needed variety after being stuck in bed.
5. Healthy Choice Country Vegetable Soup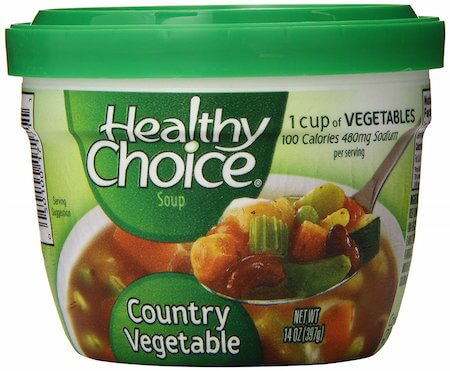 This soup is readily available with over one cup of veggies per serving!
6. Progresso Lentil With Roasted Vegetables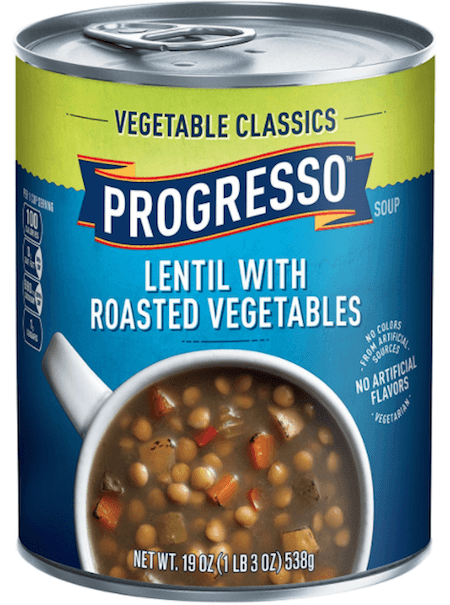 This soup is protein-dense and packed with savory roasted veggies.
7. Good Natured Soup Hearty Corn and Chipotle Chowder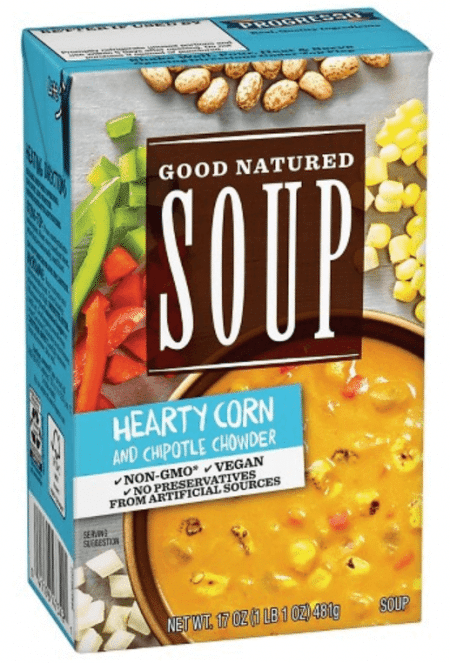 From the makers of Progresso, this soup is delicious and 100 percent plant-based.
8. Thai Kitchen Spring Onion Rice Noodle Soup Bowl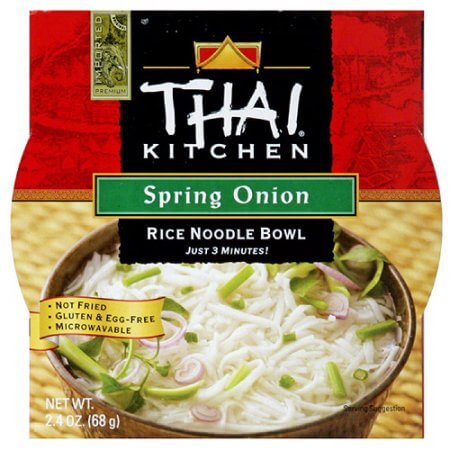 Easily prep on the stovetop or in the microwave!
9. Amy's Kitchen Organic Alphabet Soup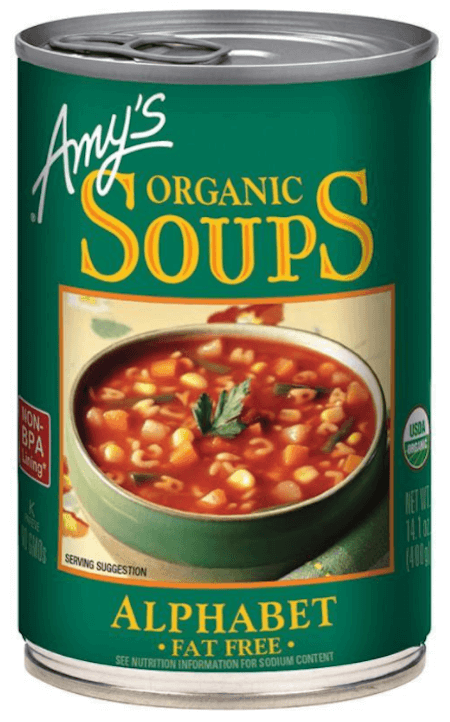 Take a trip down memory lane with this childhood favorite.
10. Pacific Foods Organic Thai Sweet Potato Soup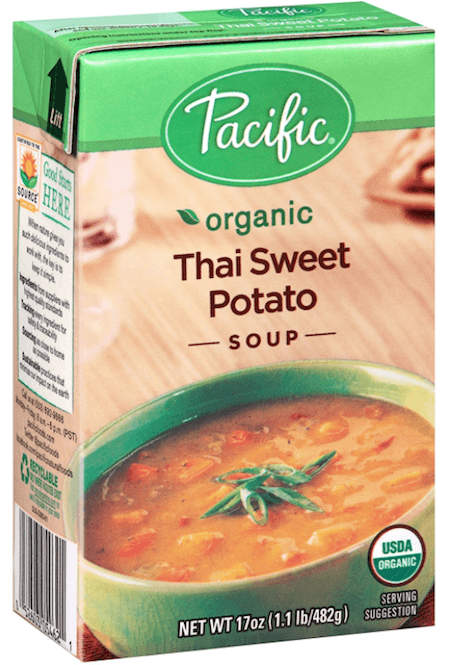 Just heat and eat!
11. Progresso Vegetarian Vegetable Soup With Barley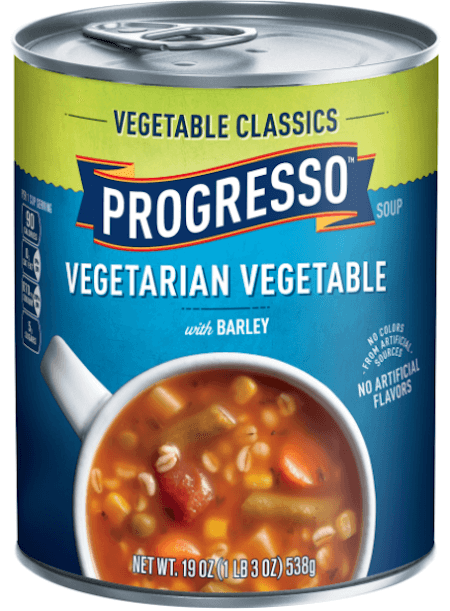 This hearty soup with a tomato broth base is loaded with veggies and barley.
12. Campbell's Homestyle Harvest Tomato With Basil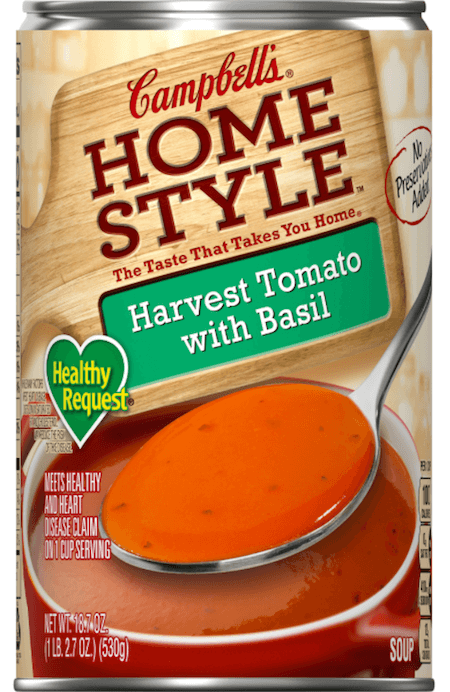 This simple soup pairs perfectly with your favorite crackers or a vegan grilled cheese!
13. Amy's Kitchen Organic Butternut Squash Soup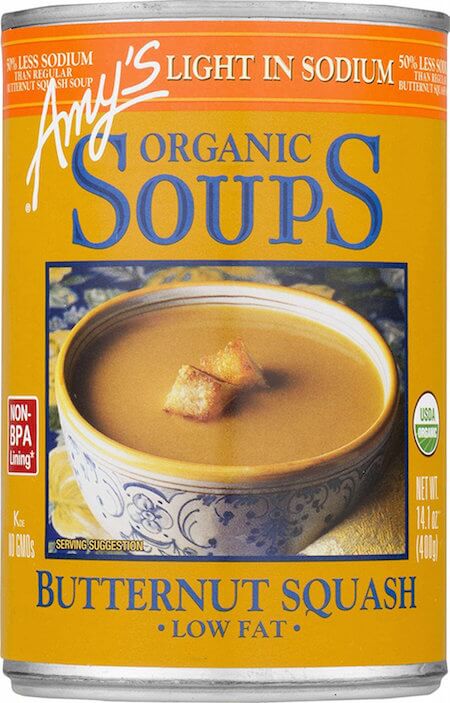 No dairy here—add your favorite veggies to bulk it up!
—
Want more? Here are 18 homemade vegan soup recipes to try this winter.