Here Are 18 Homemade Vegan Soups to Try This Winter
Sarah Von Alt
Soup is one of my favorite food groups. Soups are comforting and warm; they are easy to make and hard to mess up; and they tend to be very affordable, so they're great when you're on a budget. Plus, soup keeps well (and may be even better) as leftovers, so you can make a big pot to last you through the week.
Here are some amazing plant-based soup recipes to try out this winter:
Chipotle Black Bean Tortilla Soup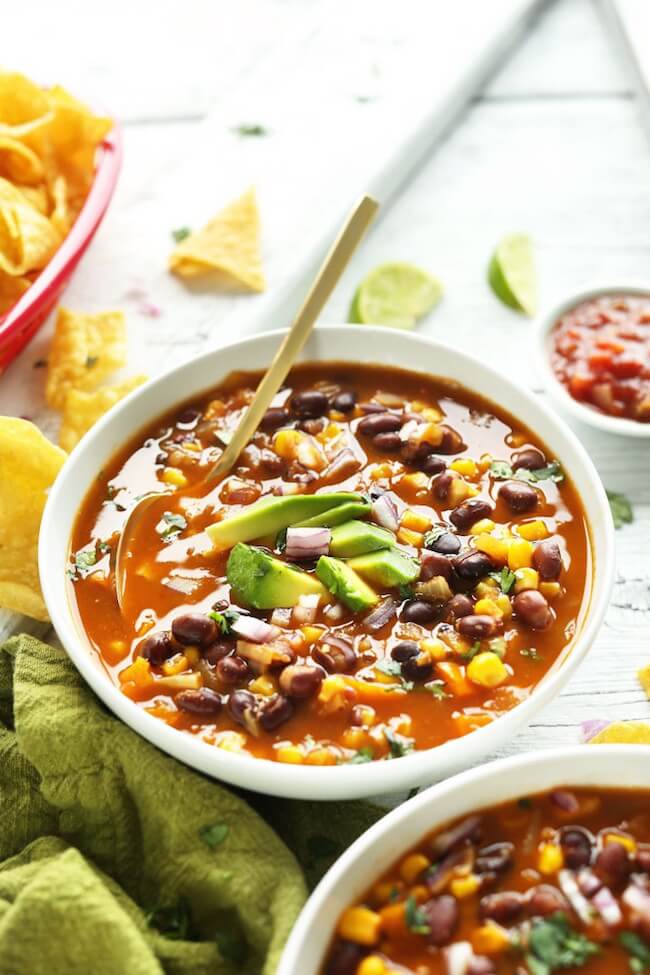 Hearty AF. Get the recipe here.
Vegan Broccoli Cheese Soup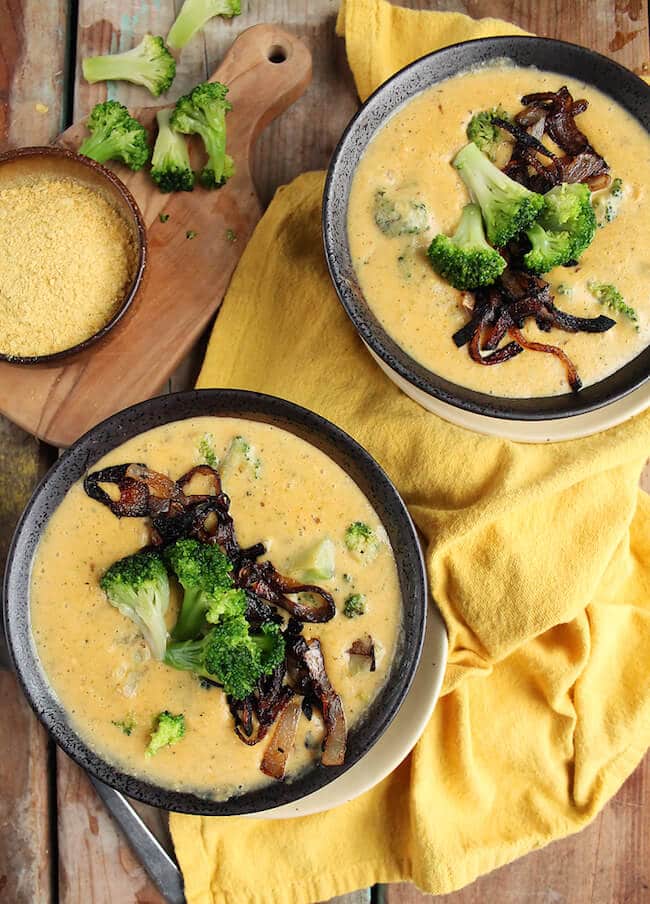 Made with the beloved vegan staple nutritional yeast, this recipe is where it's at.
Grilled Tofu Miso Noodle Soup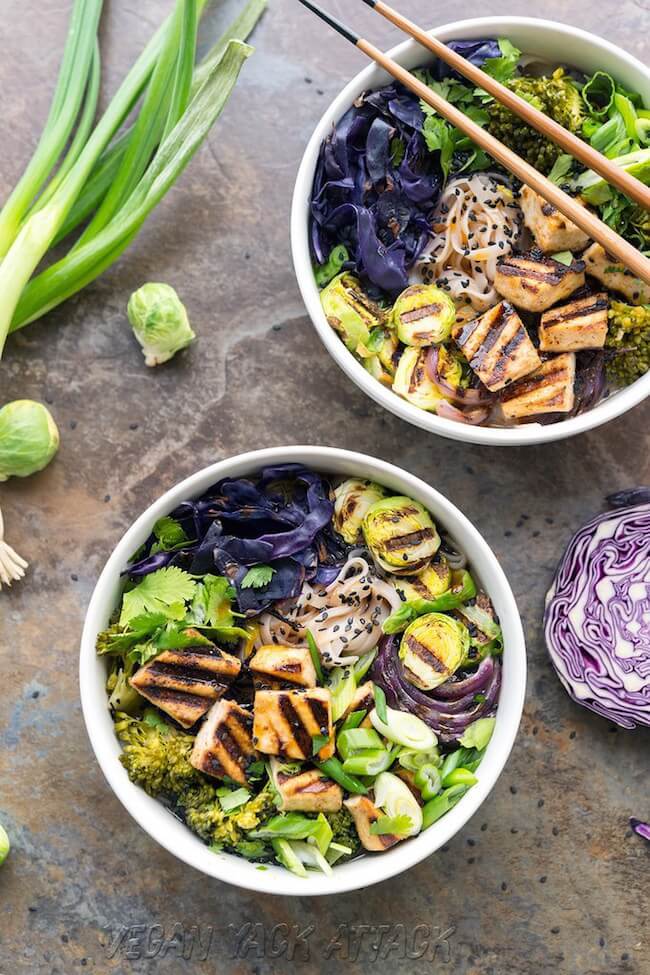 This recipe takes miso soup up a notch.
Vegan Minestrone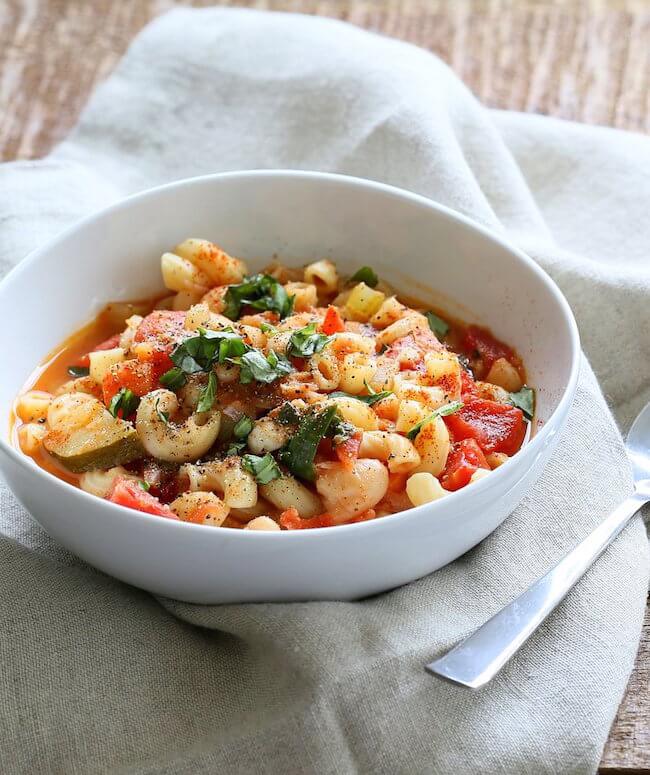 This recipe is a classic.
Easy Vegetarian Pho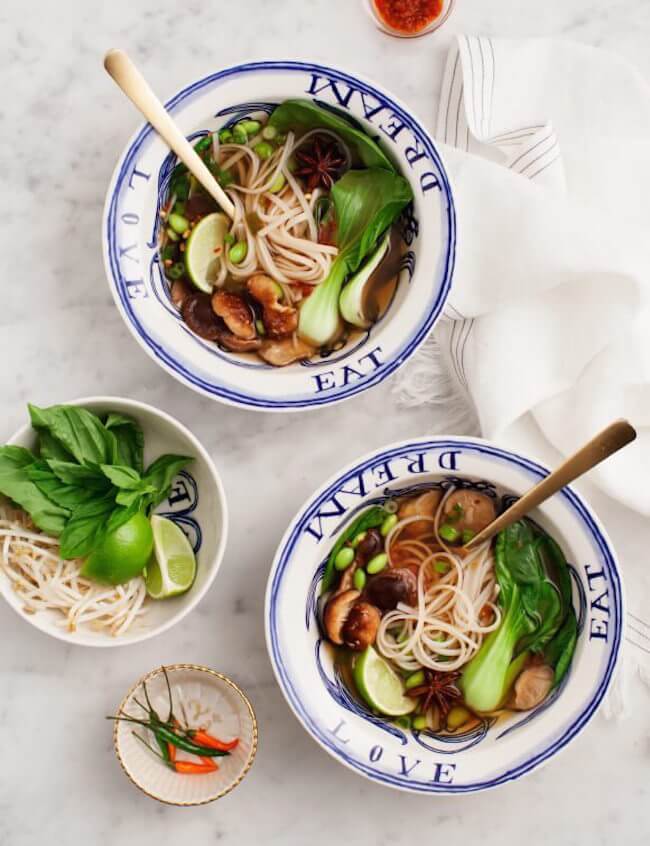 This is easy and delicious. Recipe.
Roasted Cauliflower Soup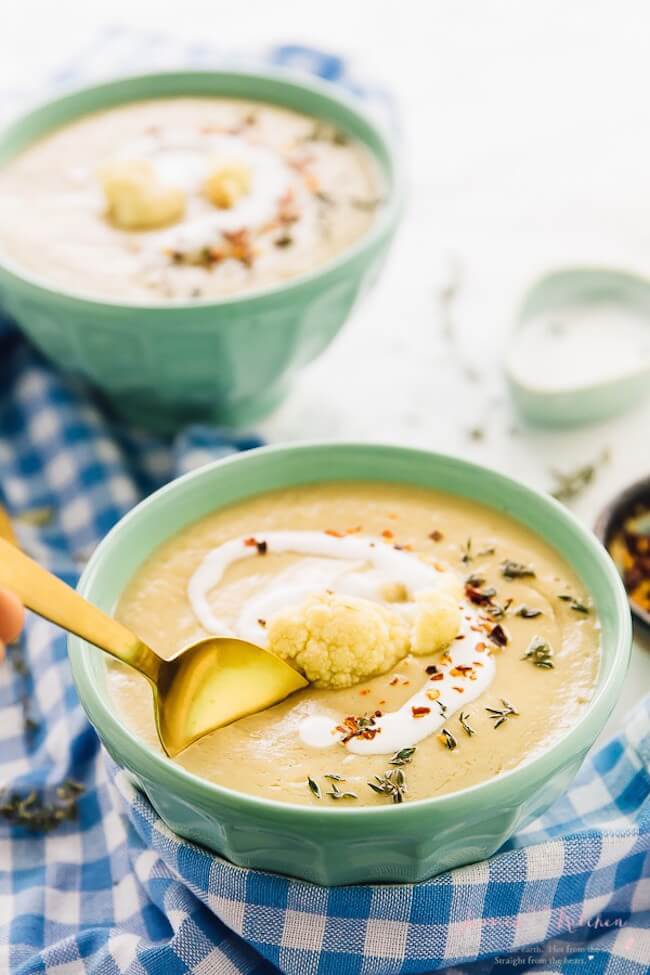 Decadent. Get the recipe here.
Sweet Potato Coconut Curry Soup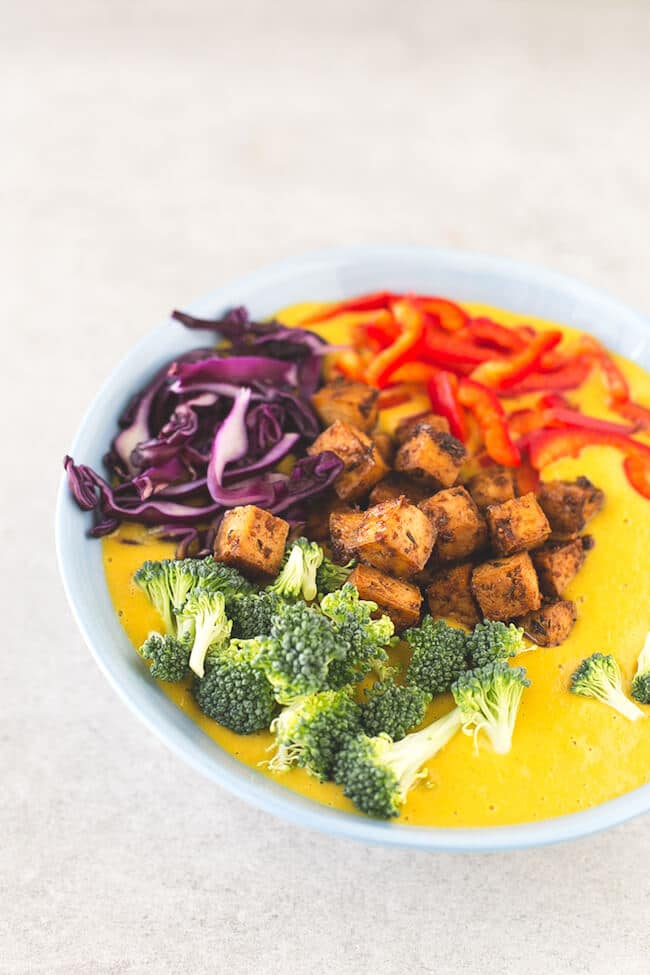 This recipe is packed with flavor and ready in just 40 minutes!
Smoky Kale and Butter Bean Soup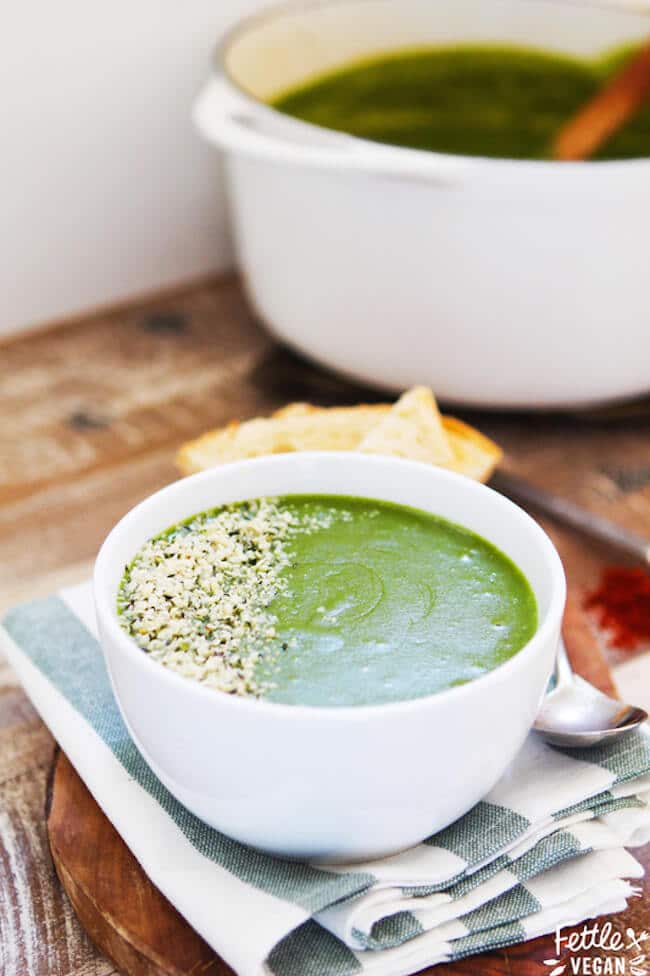 Take your love of kale to the next level. Recipe.
Curried Beet Soup With Tandoori Chickpeas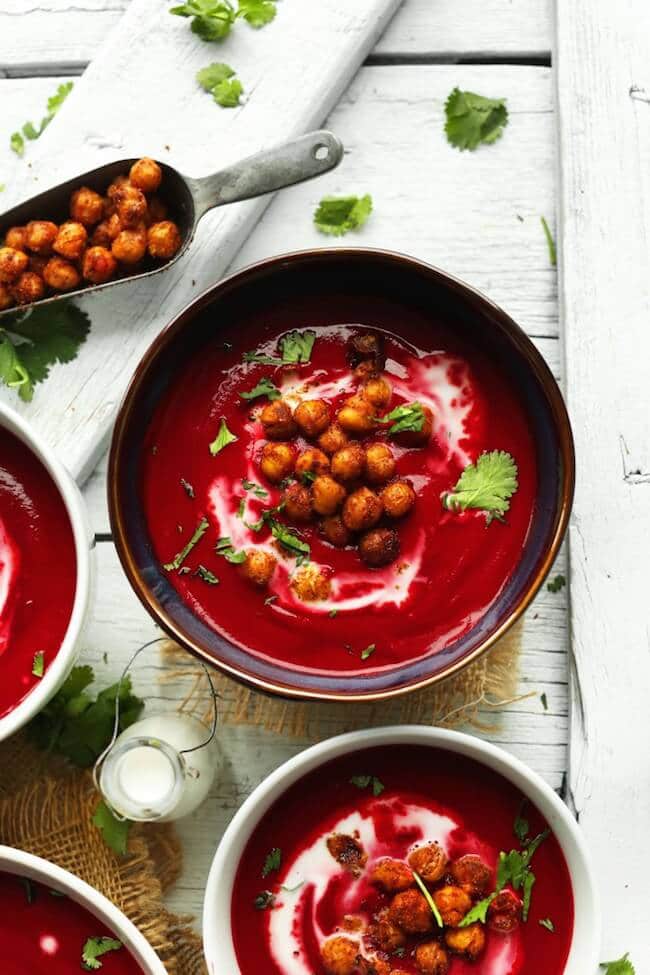 Whoa. You have to try this.
Vegan Cream of Mushroom Soup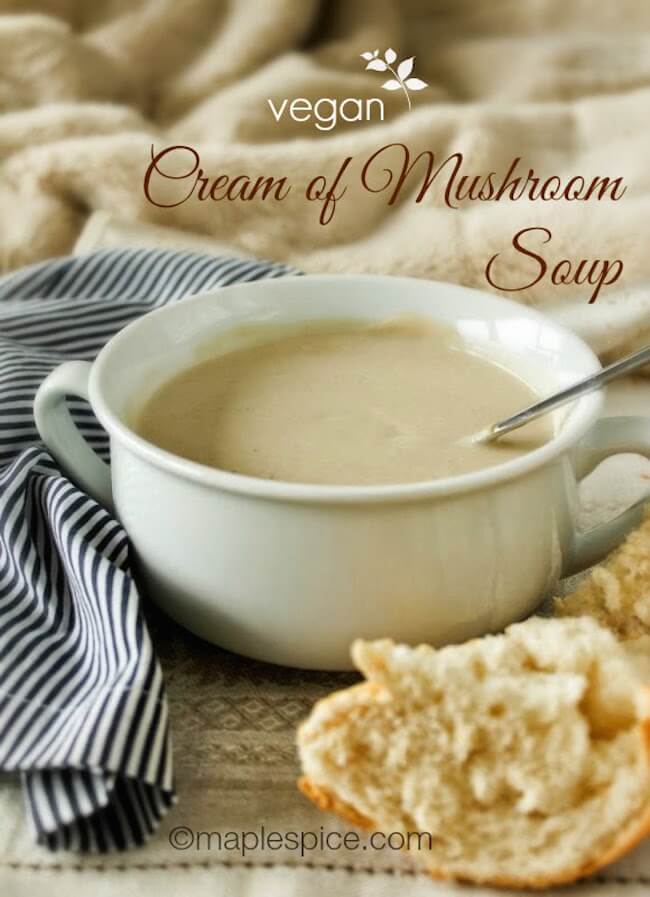 This recipe is easy peasy.
Golden Lentil Barley Soup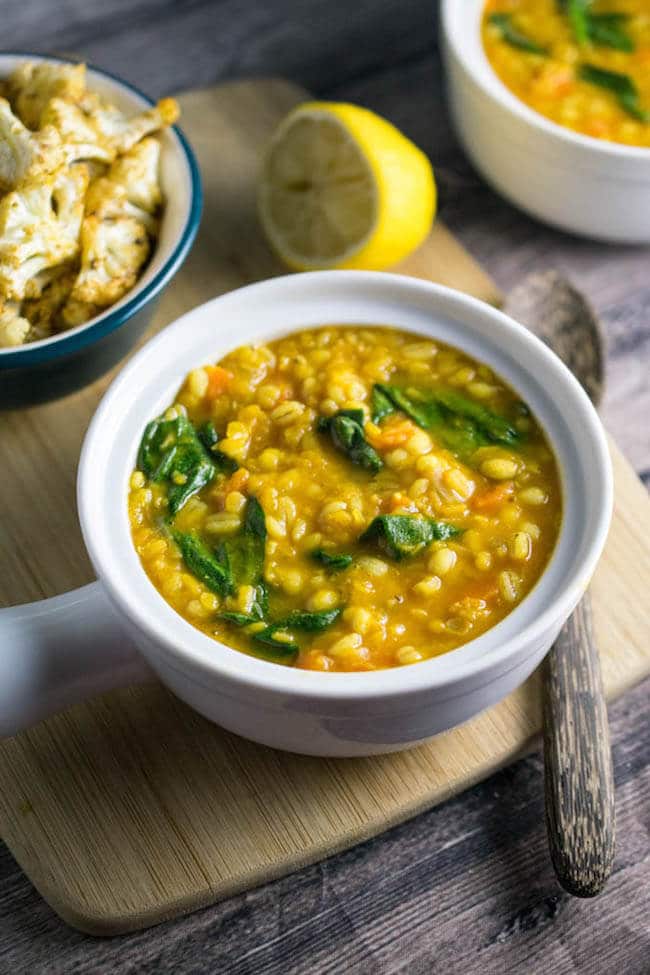 Get the recipe.
Roasted Garlic Tomato Soup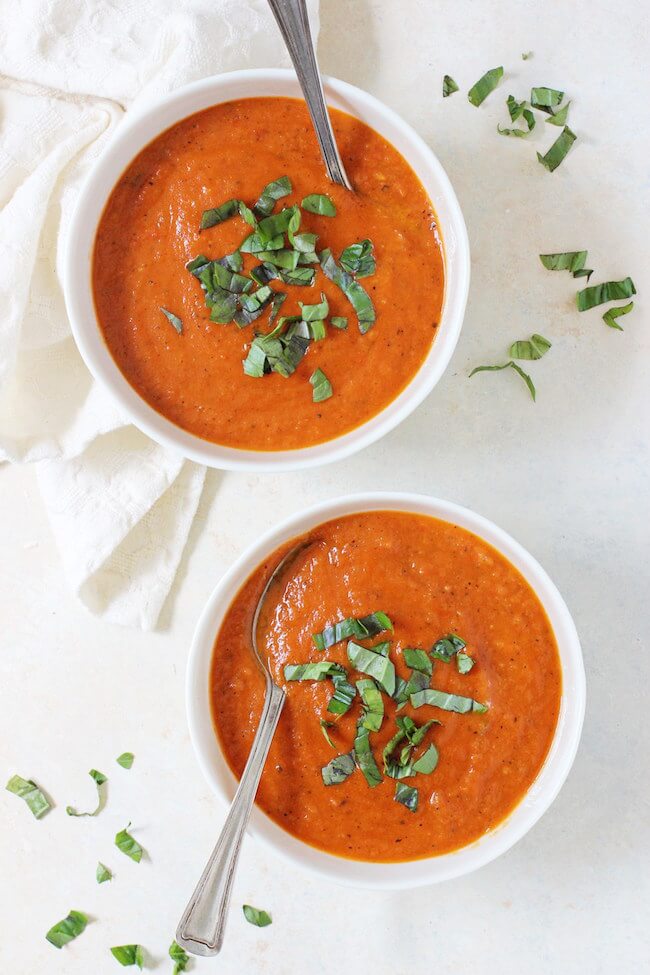 Prep time is just 10 minutes! Recipe.
Carrot Soup With Carrot Top Pesto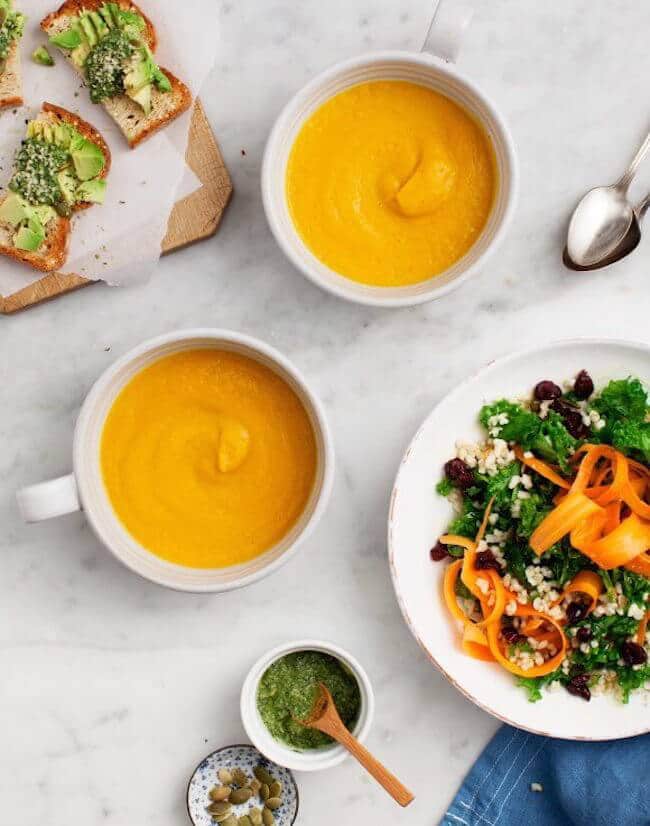 Get this yummy recipe here.
Roasted Asparagus Basil Soup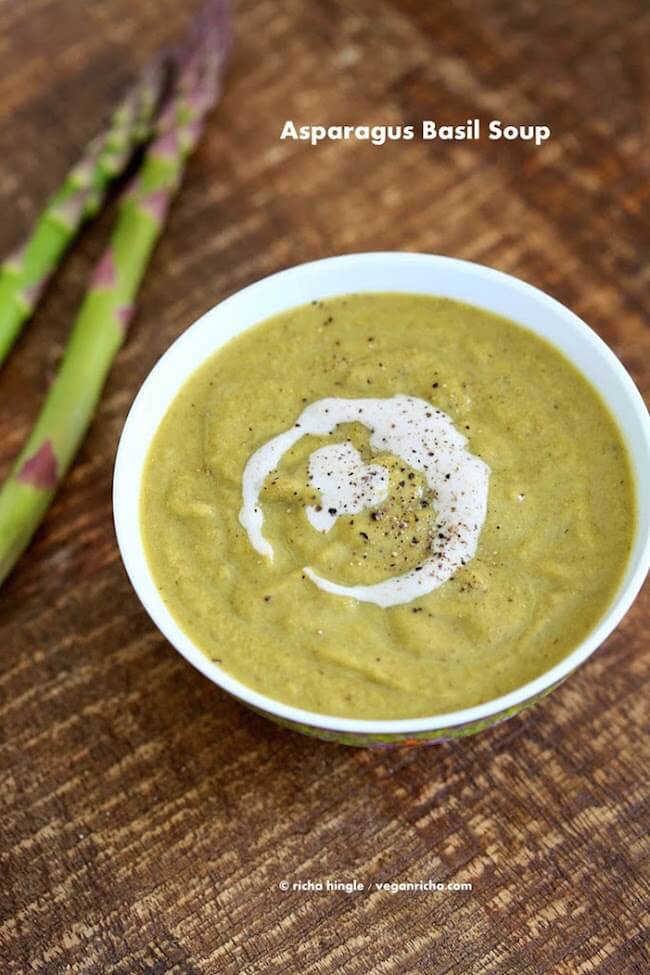 This recipe is ready in only 40 minutes.
Slow Cooker Vegetable Chowder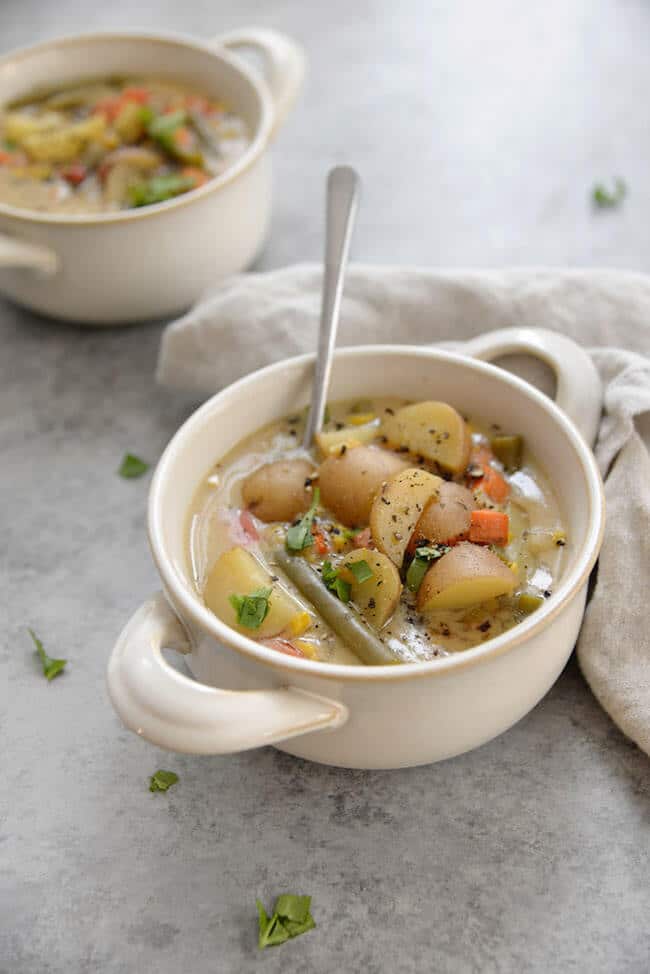 Get the recipe.
Roasted Garlic and Red Pepper Soup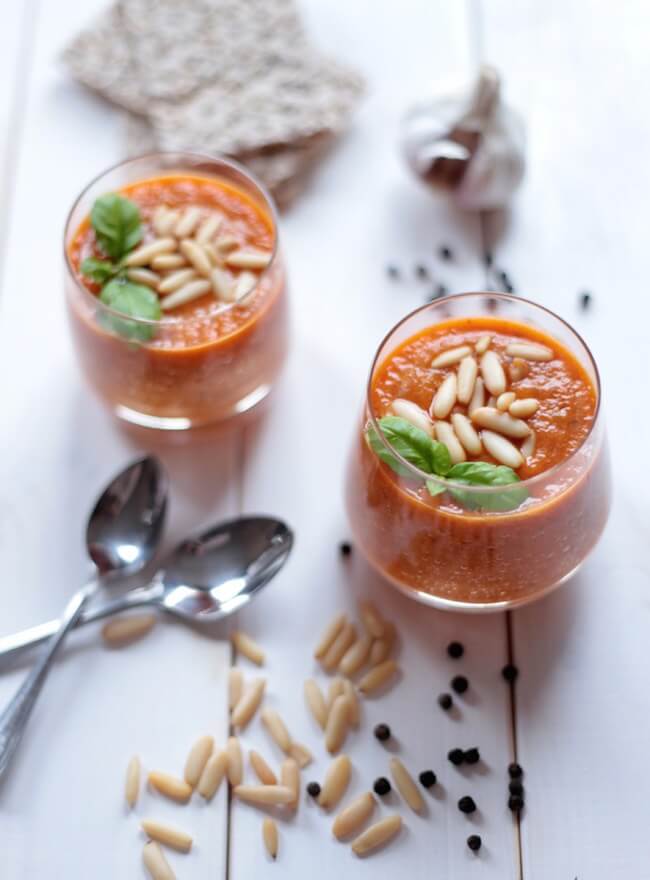 This is easy to make and ready in no time. Recipe here.
Oyster Mushroom Wonton Soup With Wilted Kale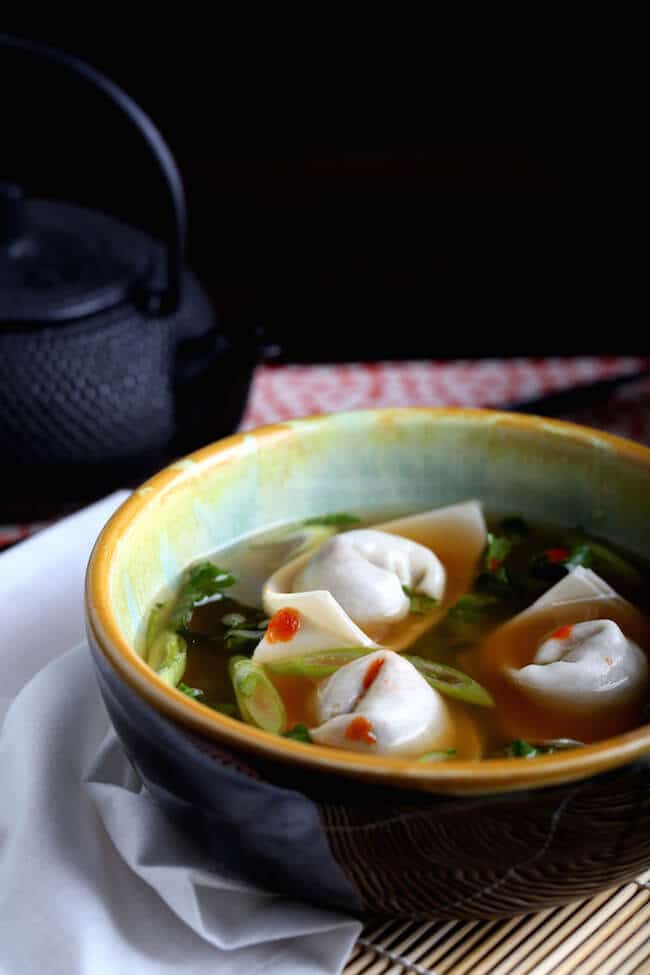 This recipe is sure to impress.
Cheesy Pea Soup With Roasted Pea Croutons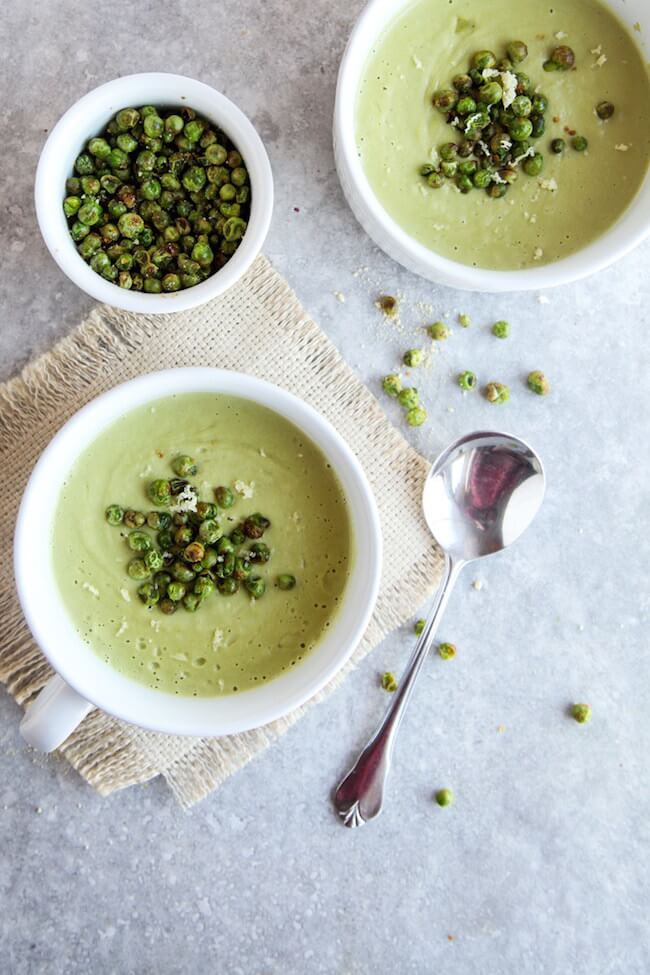 Take peas to the max! Recipe here.
—
Want more? Click here for 10 vegan things to eat when it's cold AF.