Häagen-Dazs Launches Game-Changing Vegan Flavors Nationwide
Sarah Von Alt
While many all-vegan ice cream brands have been on the market for years, some big names in the ice cream business, like Ben & Jerry's and Breyers, are experimenting with dairy-free varieties. Last summer, Häagen-Dazs blew our minds and released four incredible dairy-free flavors, available exclusively at Target stores. And while we all love Target, I think I speak for everyone when I say that it's about time these drool-worthy flavors were available everywhere.
Well, our dreams are coming true—the company recently announced plans to launch these flavors at more retailers nationwide. The Häagen-Dazs site describes the line:
Every flavor in our new collection begins with a core ingredient, like real pieces of Belgian chocolate, actual peanut butter, or real coconut cream. The result? Indulgent non-dairy flavors with a creamier texture and an authentic taste that shines through.
Here are the four flavors in the dairy-free collection: 
Chocolate Salted Fudge Truffle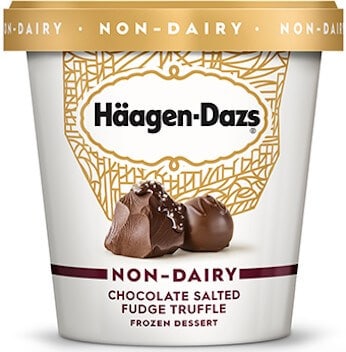 This flavor is made with rich Belgian chocolate, chunks of fudge truffle, and swirls of salted fudge.
Mocha Chocolate Cookie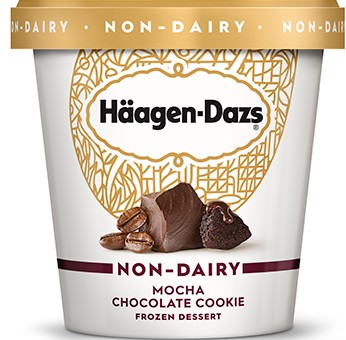 Belgian chocolate makes a rich, creamy base for this flavor loaded with coffee and pieces of chocolate cookie.
Peanut Butter Chocolate Fudge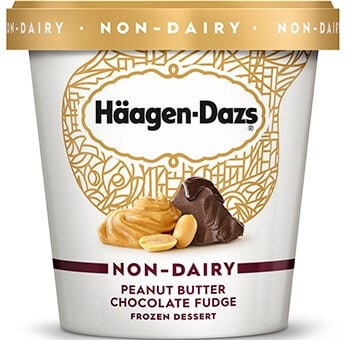 This creamy peanut butter ice cream is loaded with swirls of decadent chocolate fudge.
Coconut Caramel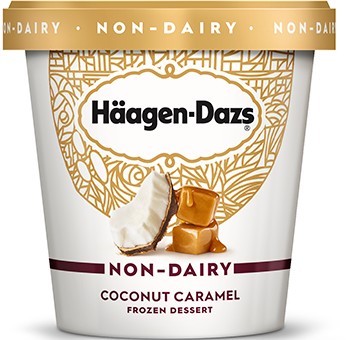 This flavor is made with coconut cream and swirls of drool-worthy caramel.
Mercy For Animals investigations into dairy farms across the country have revealed a culture of cruelty and neglect, with cows routinely left to suffer for weeks before dying and newborn calves forcibly dragged away from their mothers and killed or sold for veal production.
Because of this, more and more people are eating less dairy or ditching it altogether in favor of plant-based alternatives. These new ice cream products are yet another sign of this change.
Want to try making your own vegan ice cream? Click here for 17 mouthwatering dairy-free recipes.