Here's How to Make Vegan Meatballs From Scratch
Tempeh has been a common meat substitute since it appeared around the 12th century. It contains more protein (31 grams per cup!) and fiber than tofu, and its mild nutty flavor works great in a wide array of recipes, including these mouthwatering vegan meatballs!
Add them to your favorite pasta dish, slather in teriyaki sauce and serve cocktail-style, or try your hand at a vegan version of Swedish meatballs!
Tempeh Meatballs
*Makes 6 to 8 meatballs
Ingredients:
1 package tempeh
1 cup water
1 tablespoon soy sauce
1 teaspoon Worcestershire sauce
½ teaspoon minced garlic
¼ teaspoon onion powder
1 tablespoon vegetable oil
⅓ cup bread crumbs
Fresh basil, optional
Directions:
Crumble tempeh in cast-iron or sauté pan. Add water, soy sauce, Worcestershire, minced garlic, and onion powder. Bring to a boil. Reduce heat to simmer to cook down liquid.
Cool for 10 to 15 minutes and then add vegetable oil, bread crumbs, and finely chopped fresh basil (if desired). Mash with fork until mixture starts to feel sticky. With your hands, form 6 to 8 balls and fry in an oil-coated pan until golden brown.
—
Want more? Click here for more vegan recipe videos.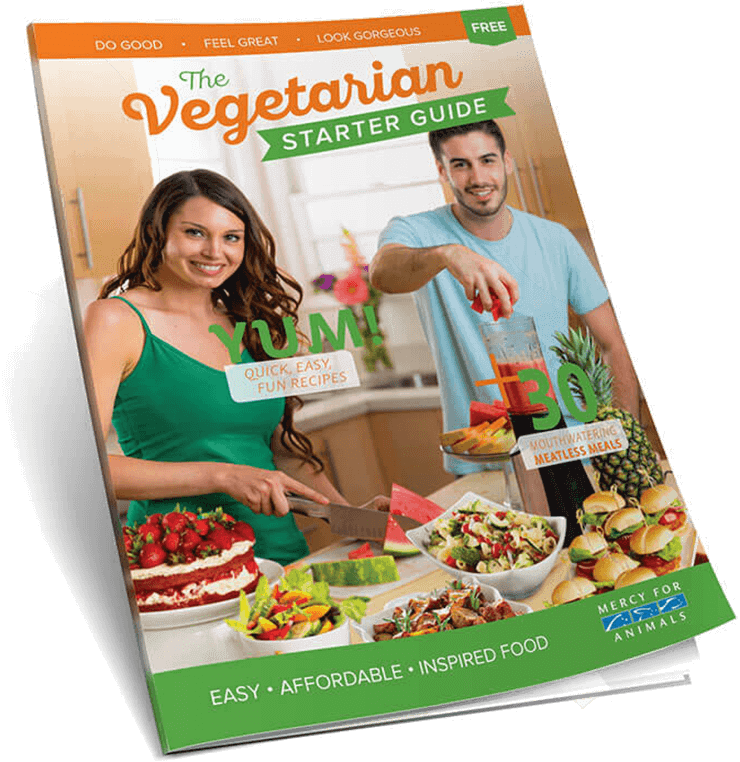 Get Your Free Vegetarian Starter Guide