9 Creamy and Delicious Vegan Pasta Recipes for the Win!
Sarah Von Alt
1. Broccoli Walnut Pesto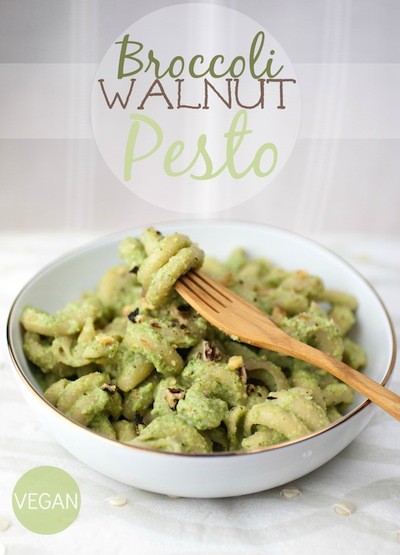 Pesto has been reinvented.
2. Vegan Lemon Asparagus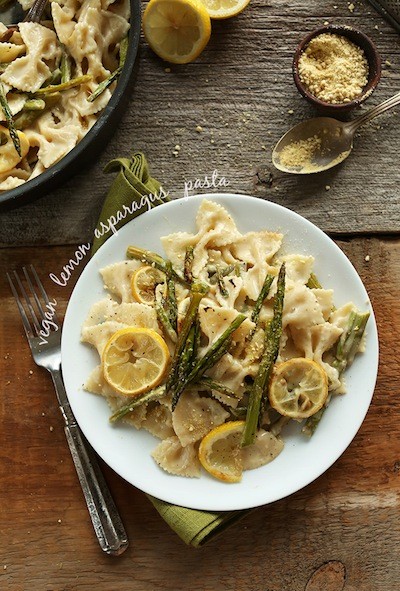 Yes.
3. Sweet Potato Alfredo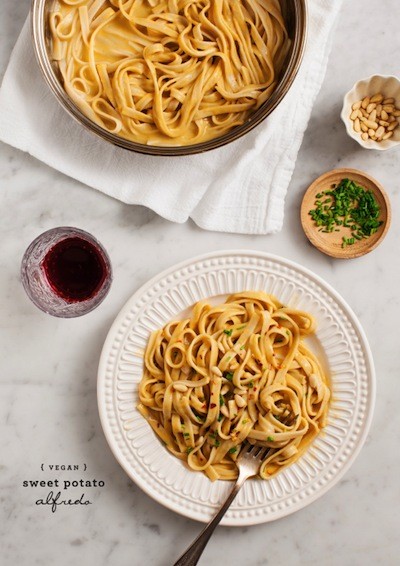 This flavorful dish is a new take on an old favorite.
4. Creamy Almond Feta, Tomato, and Basil Shells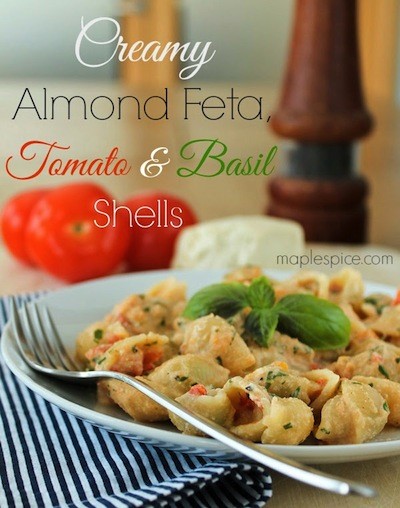 Impress friends with this savory almond feta sauce.
5. Garlicky White Bean Pasta "Faux-Fredo" With Kale Pesto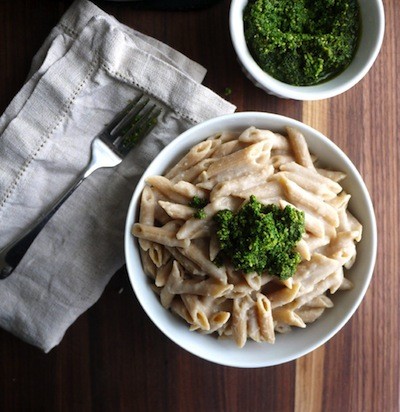 A mouthwatering combination!
6. Creamy Vegan Garlic Pasta with Roasted Tomatoes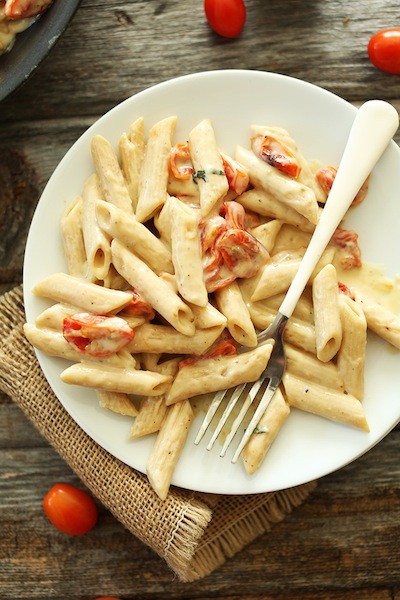 Delicious,
and ready in 30 minutes!
7. Super Quick Tomato Basil Cream Pasta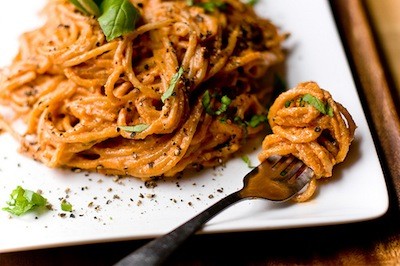 You can thank us later.
8. Creamy Pumpkin Pasta With Sage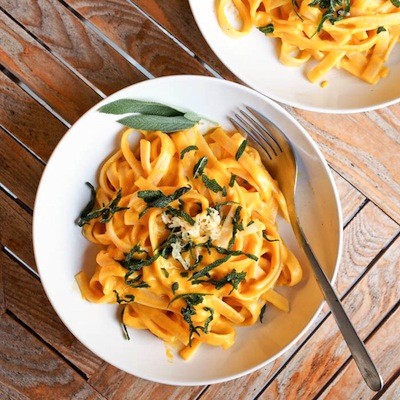 Another delicious way to use pumpkin!
9. Super Creamy Vegan Mac N Cheese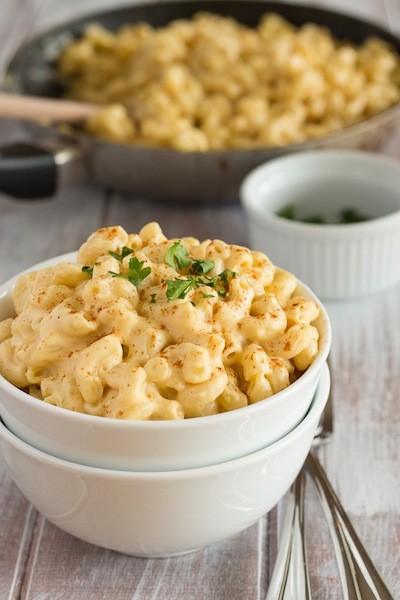 A childhood favorite, veganized!