16 Delicious Things to Cook With Tempeh
Sarah Von Alt
Tempeh contains more protein (31 grams per cup!) and dietary fiber than tofu, and its mild nutty flavor works great in a wide array of recipes. Plus, you can buy ready-made tempeh at the store from a variety of brands, including Tofurky and Lightlife!
Ready to give it a shot? Check out these mouthwatering recipes:
1. Aloha Salad With Tiki Tempeh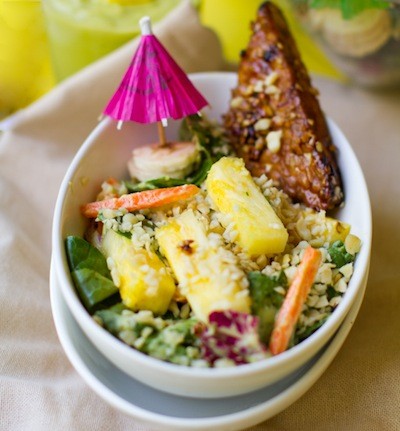 This recipe will take your taste buds right to the sandy beaches of Hawaii!
2. Tempeh Tacos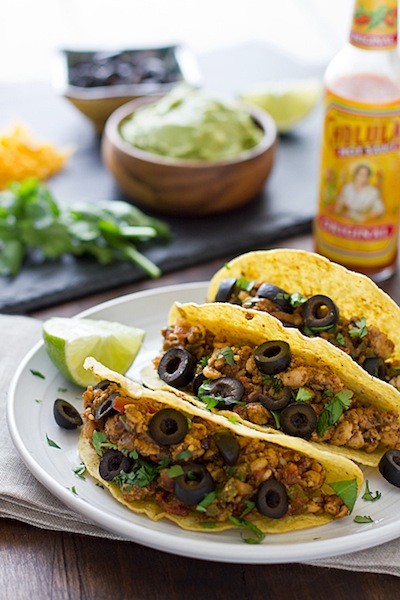 Toss tempeh into your tacos for an easy and delicious meal.
3. Teriyaki Tempeh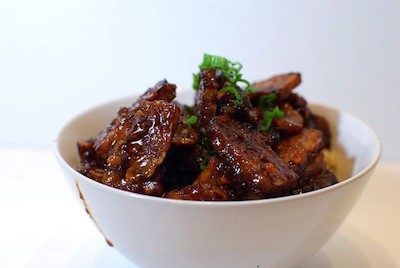 An amazingly quick tempeh dish. Get the recipe.
4. Sweet and Sour Tempeh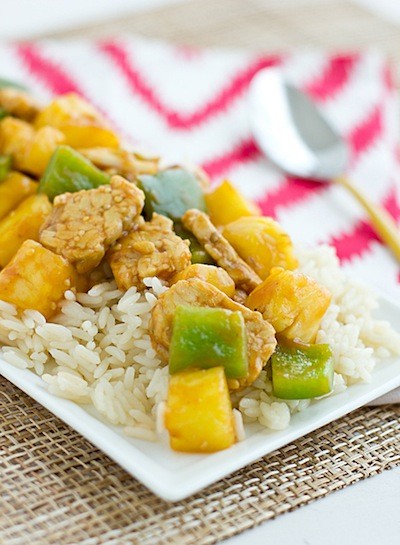 This simple recipe looks and tastes incredible.
5. Vegan Avocado BLT Toast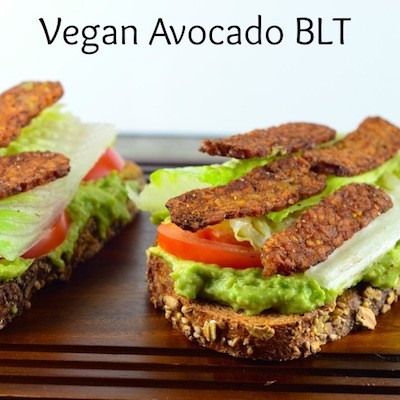 Missing the B in your BLT? Try this recipe!
6. Veggie and Tempeh Sloppy Joes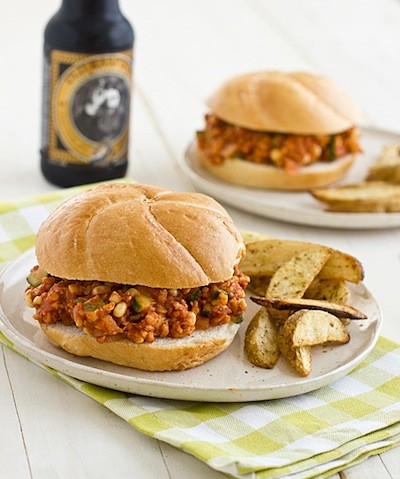 Recipe here.
7. Green Curry Kale With Crispy Coconut Tempeh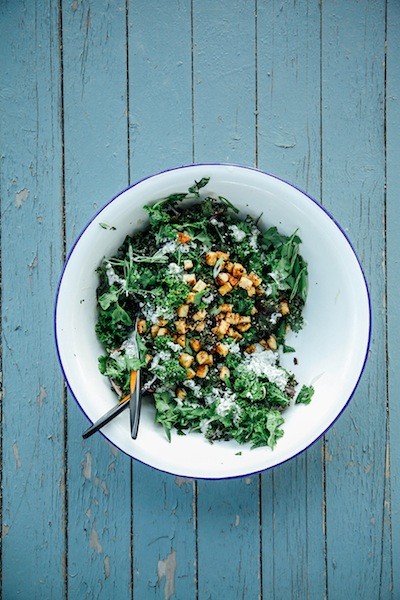 This recipe takes it up a notch.
8. Rice Flour Potstickers With Sweet & Sour Tempeh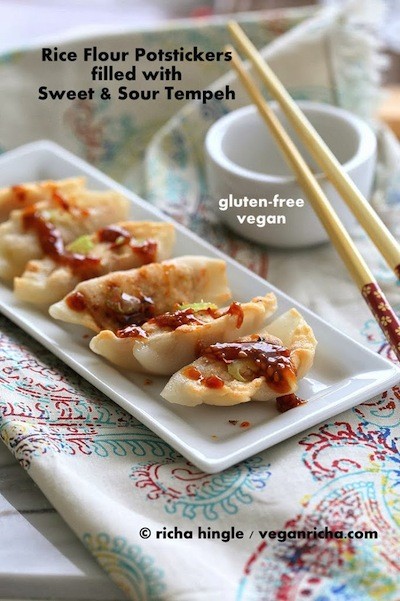 Yes, please! Recipe.
9. Tempeh of the Sea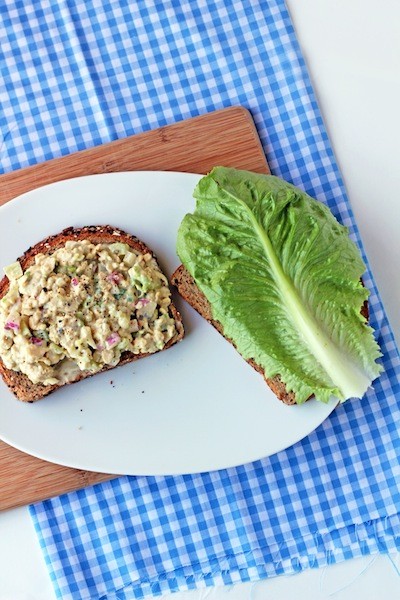 Perfect for picnics! Get the recipe.
10. General Tso's Tempeh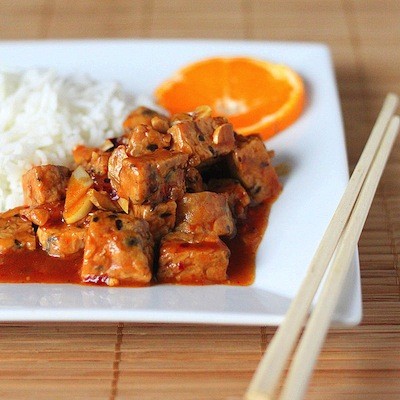 Serve this recipe with rice and veggies for a delicious dinner!
11. Snow Pea, Cabbage, and Mizuna Salad With Marinated and Seared Tempeh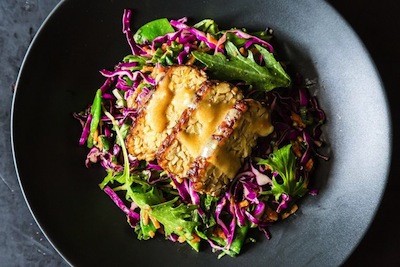 Seared tempeh is sure to make anything taste amazing!
12. Easy BBQ Tempeh Recipe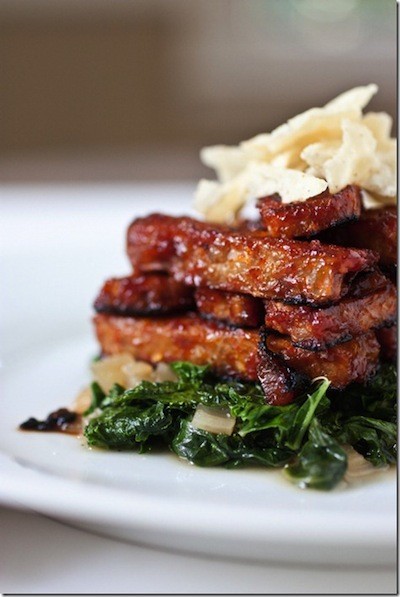 A delicious lunch that's easy to make!
13. Breaded Tempeh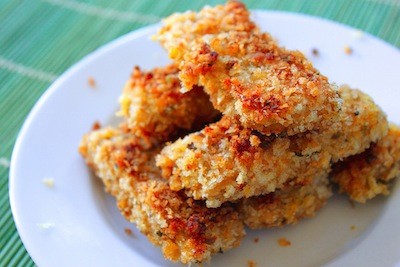 This breaded tempeh was made for sandwiches. Recipe here.
14. Tempeh Tikka Pulao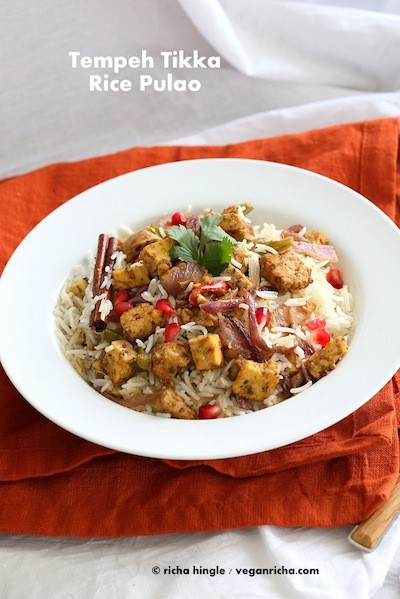 This Indian-inspired dish looks fantastic!
15. Baked Buffalo Tempeh Tenders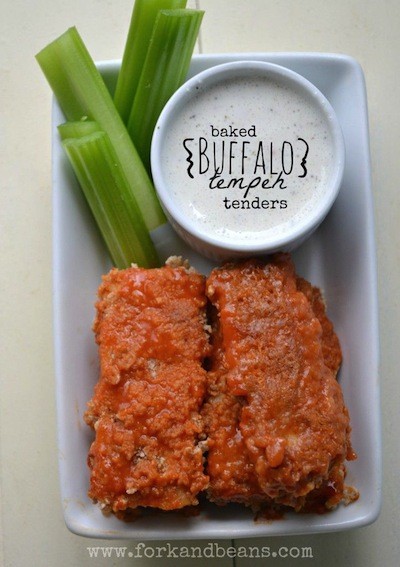 Perfect for game day!
16. Sesame Ramen With Roasted Tempeh and Seaweed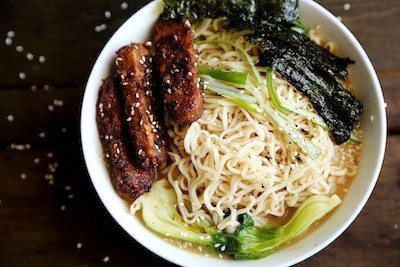 Wow.