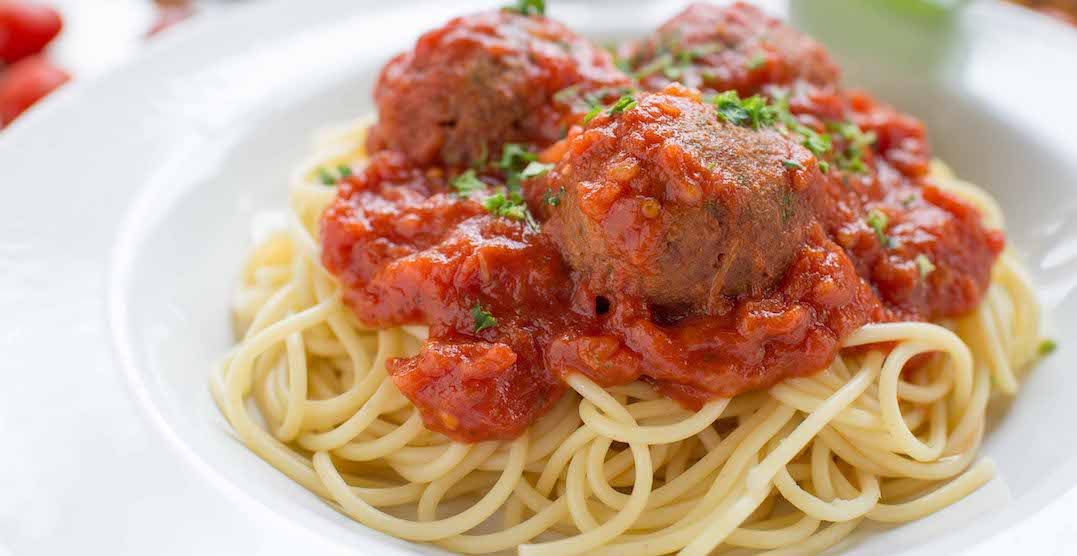 Beyond Meatballs Now Available at The Old Spaghetti Factory in Canada
Hannah Bugga
Italian-style restaurant chain The Old Spaghetti Factory now offers plant-based Beyond Meat meatballs at all 14 of its Canadian locations.
The new menu item features Beyond Meat ground beef that is hand-rolled each day with the restaurant's signature blend of spices and served over spaghetti with marinara sauce.
While the restaurant already serves plant-based dishes, such as spaghetti with marinara or mushroom sauce, the new plant-based meatballs give customers more options. Michael Thompson, The Old Spaghetti Factory Canada executive chef, stated:
We're very excited to be able to offer the satisfying flavor of our traditional meatballs, with the added health benefits and environmental sustainability of plant-based protein.
These vegan meatballs are not the only delicious plant-based meat Canadians are able to enjoy. Last year, fast-food chain A&W Canada debuted a Beyond Burger offering, making it easy to grab a plant-based burger on the go.
Canada is also home to the world's first all-vegan fast-food restaurant! Globally Local has two locations—one with a drive-thru—in London, Ontario, and plans to expand. The menu offers vegan takes on iconic fast-food items, like the Famous Burger (similar to the Big Mac), the Vegan Vopper (a spin on Burger King's Whopper), and the Crispy Chikun sandwich made with seitan.
What's more, Toronto has its own vegan neighborhood! Nicknamed Vegandale and settled on one city block in Toronto's Parkdale neighborhood, the area is home to several vegan businesses, including Doomie's; Imperative; and Mythology, a restaurant with a menu designed by beloved vegan chef Doug McNish.
Wherever you are in the world, there are endless plant-based options to explore. Get tasty vegan recipes and easy meal ideas by ordering a FREE Vegetarian Starter Guide today!