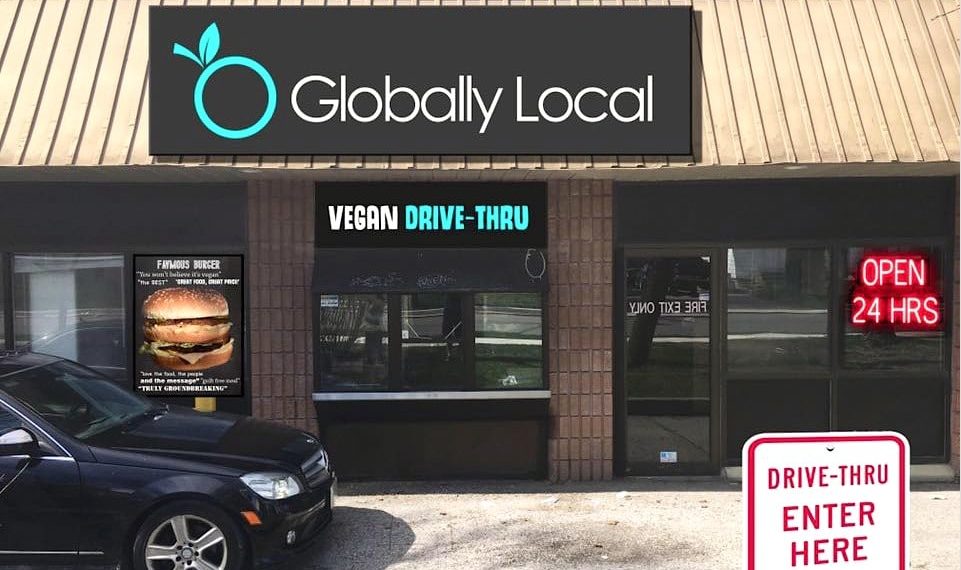 The World's First 24-Hour Vegan Drive-Thru Set to Open in Canada
Joe Loria
Globally Local, a vegan restaurant in Canada, announced it would open a second location in Ontario this June with the world's first-ever vegan 24-hour drive-thru. The company's owner, James McInnes, said the new fast-food joint will offer a menu similar to the one at Globally Local's restaurant in London, Ontario.
The main menu—not to be confused with the full breakfast sandwich menu—will include vegan takes on iconic fast-food items: the Famous Burger (similar to the Big Mac), the Vegan Vopper (a spin on Burger King's Whopper), and a Crispy Chikun sandwich made from seitan.
McInnes rose to fame in 2016 with his McVegans food truck, which operates along with two brick-and-mortar locations.
While this is the first vegan 24-hour drive-thru, it's by no means the only vegan-friendly fast-food place in Canada. Last month, The Canadian Business Journal reported that Canadian chain Pizza Pizza had introduced vegan cheese, allowing the country's growing vegan community to customize their pies.
Hungry for more? Click here for our vegan fast-food guide!