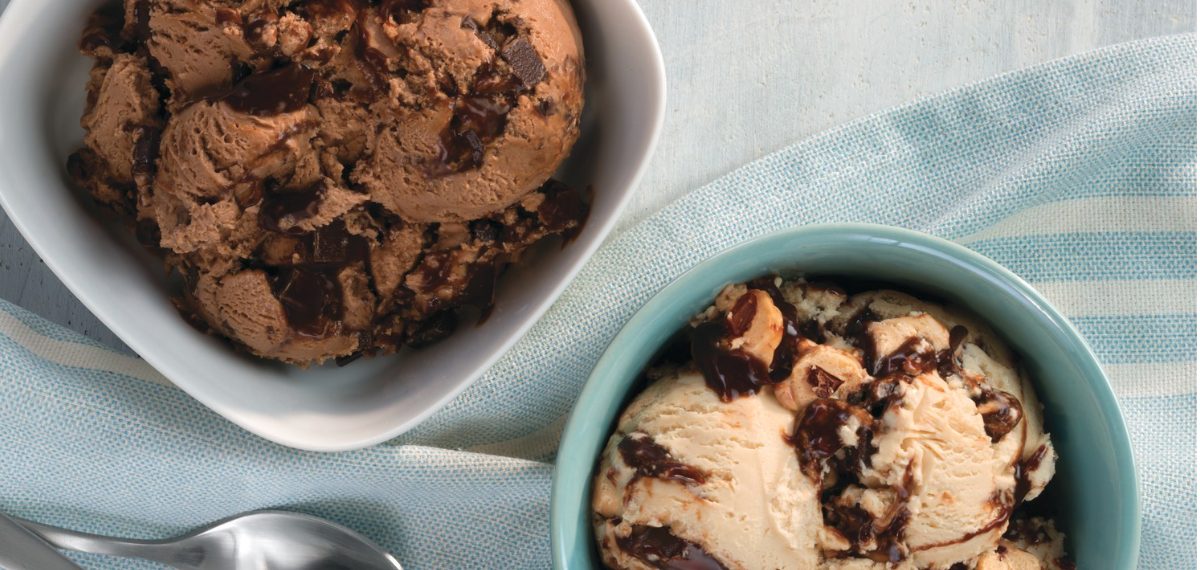 Baskin-Robbins Announces Its First Vegan Flavors, Coming in August
Hannah Bugga
Baskin-Robbins, the largest ice cream chain in the world, is launching new vegan flavors in stores nationwide on August 1. This is the first time the chain has offered dairy-free ice cream. Available in two flavors—Chocolate Chip Cookie Dough and Chocolate Extreme—the new ice cream is made with coconut oil and almond butter.
These vegan flavors have been in the works for more than two years. Jeanne Bolger, director of research and development at Baskin-Robbins, states:
It was important for us to take the time to get it right. Both flavors are so smooth and indulgent, and the final product delivers the incredible quality that our customers have come to expect from any Baskin-Robbins ice cream. We're very proud of the result.
Customers eager to try the new plant-based offerings can head to Baskin-Robbins tasting events at participating stores on August 4 for a free sample!
Baskin-Robbins is entering the growing market for dairy-free ice cream. Just this month, Silicon Valley startup Perfect Day launched a first-of-its-kind, vegan-friendly ice cream made with real cow's-milk proteins that do not come from actual cows. Over the past few years, Ben & Jerry's has become a beloved brand for dairy-averse consumers. Starting with four plant-based flavors in 2016, the company has consistently added varieties to its popular dairy-free line. Even Target sells its own delicious plant-based ice cream!
From desserts to dinner, satisfying plant-based options are endless. Order a FREE Vegetarian Starter Guide today, and check out our Pinterest page for thousands of recipe ideas.