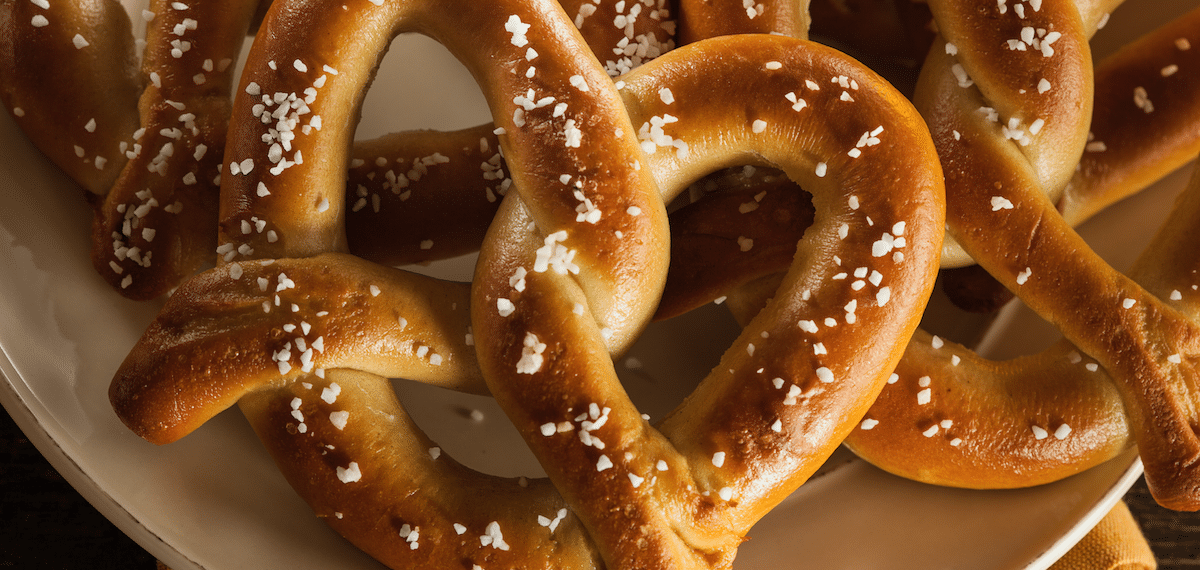 Heads Up! These Auntie Anne's Soft Pretzels Are Vegan
Sarah Von Alt
If you're new to vegan eating, finding things to eat when you're on the road or out with friends can sometimes feel overwhelming. Luckily, many of your favorite chains offer delicious plant-based options.
While lots of "mall food" isn't super vegan-friendly (we're looking at you, Panda Express), one readily available option will not disappoint. Auntie Anne's—famed maker of fresh-baked soft pretzels—offers a TON of vegan choices.
Seriously, guys. The nutrition info on the Auntie Anne's site even says to "make it vegan by ordering this item without butter." Doesn't get more straightforward than that! Take it up a notch by grabbing a refreshing cup of lemonade, and don't forget to try the plant-based dips: sweet glaze or marinara!
Original Pretzel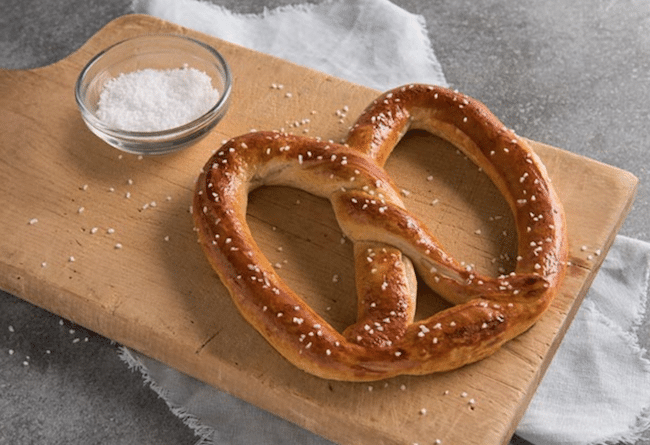 You can't go wrong with the original. Sprinkled with just the right amount of salt, these bad boys are great with marinara dipping sauce!
Sweet Almond Pretzel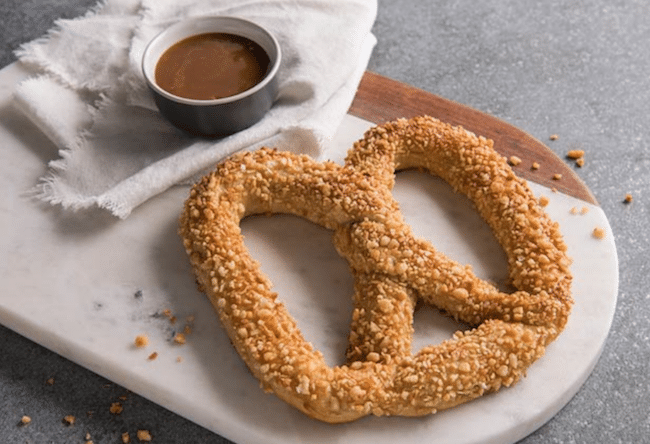 Dang, does this look yummy! Covered in what Auntie Anne's calls a toasted almond crunch, this sweet AND salty pretzel offers the best of both worlds!
Cinnamon Sugar Pretzel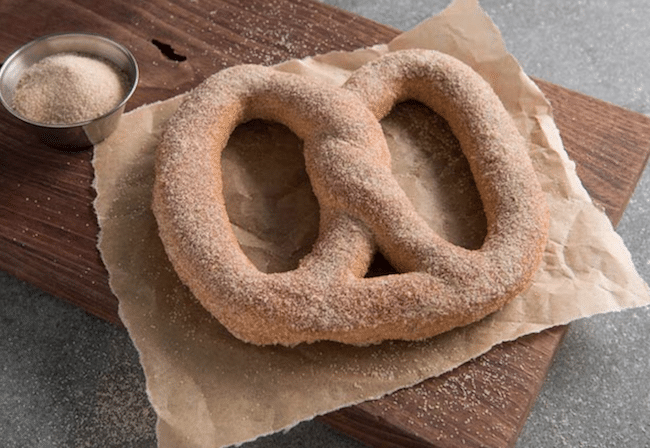 Soft, warm pretzel dough covered in fresh cinnamon and sweet sugar. Try this one with the sweet glaze dipping sauce for a decadent bite.
Jalapeño Pretzel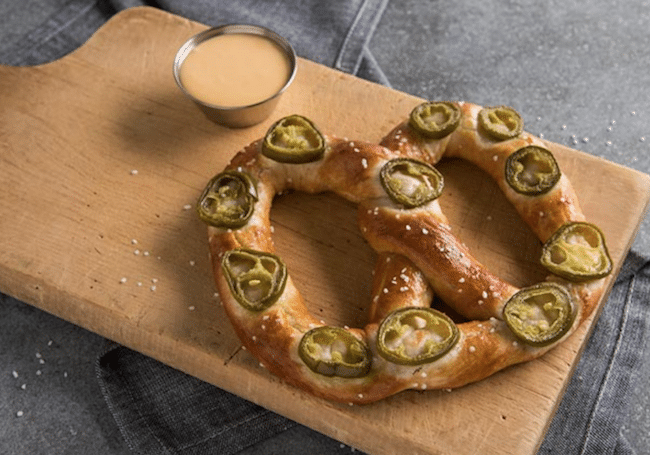 Topped with spicy jalapeño peppers, this pretzel is a spicy treat. Try adding the marinara dipping sauce, and don't forget a lemonade to cool off.
Raisin Pretzel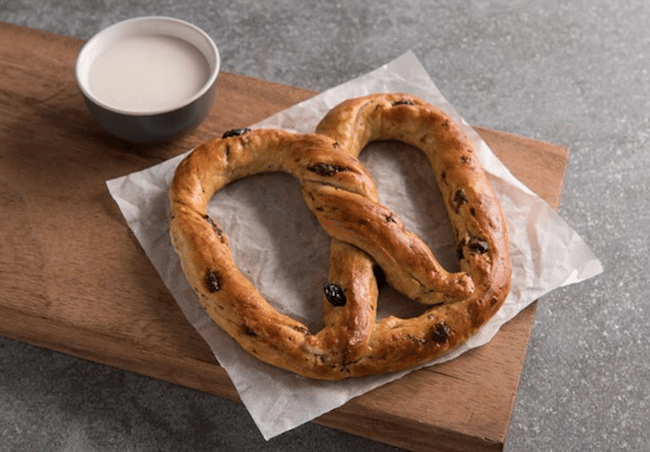 This fresh pretzel is more subtly sweet. Packed with raisins, it pairs nicely with the sweet glaze dipping sauce.
*Since menu items may vary by location, be sure to let your server know that you're vegan to ensure no animal products are used!
—
Tons of restaurants offer vegan options nowadays, which makes finding delicious animal-free food easier than ever. Click here for some of our favorites!