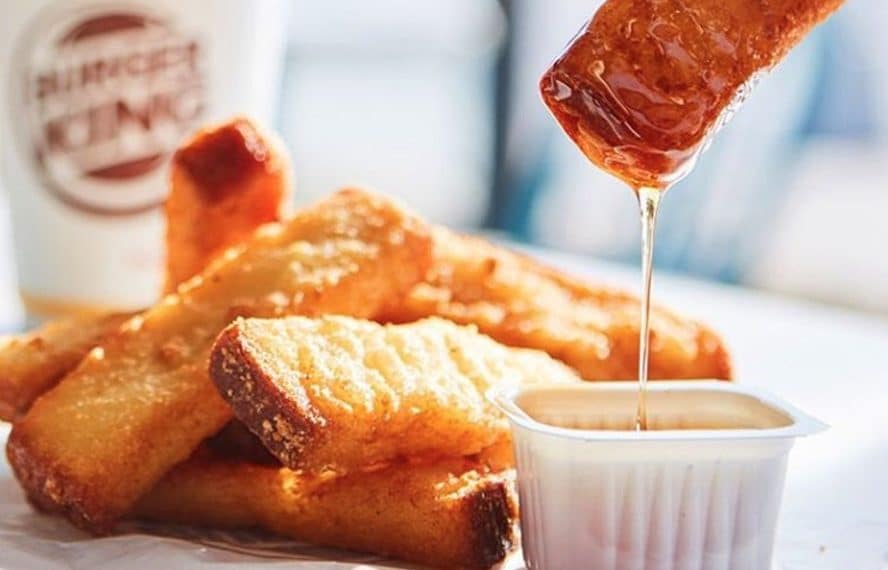 Here's How to Eat Vegan at Your Favorite Chain Restaurants
Sarah Von Alt
Tons of restaurants have vegan options nowadays, which makes finding delicious animal-free food easier than ever. Here are some of our faves:
1. Burger King 

Burger King is perfect for breakfast! Try the French toast sticks and hash browns, or the Quaker maple and brown sugar oatmeal (ask them to make it with water).
2. Olive Garden
Grab some breadsticks and salad (just skip the croutons, and dress with oil and vinegar), and pick your favorite pasta with the traditional marinara sauce.
3. Domino's
Try Pacific Veggie pizza, but make sure to order it on a thin crust and skip the cheese. If you want to take it up a level, ask for the garlic, barbecue, or sweet mango habanero dipping sauce!
4. Chipotle

Go for the vegetarian bowl or burrito with black or pinto beans, tofu "Sofritas," fajita veggies, and your choice of salsa. And don't forget the chips and guacamole!!
5. Denny's
Try the veggie burger without cheese and butter, or go for the garden salad with the light Italian dressing. Also, the Fit Fare Veggie Skillet can easily be made vegan — just ask them to hold the egg whites!
6. P.F. Chang's
The vegetarian lettuce wraps, Buddha's Feast, ma po tofu, and coconut curry vegetables are all the bomb. Try the Shanghai cucumbers for a refreshing side dish.
7. White Castle 


White Castle offers a vegan veggie slider chockfull of veggies like zucchini, carrots, and broccoli!
8. Little Caesars
While their veggie pizza (sans cheese) is a good start, don't be afraid to really load up on veggies and add some banana pepper rings, jalapeno peppers, or pineapple.
9. Panera Bread
Try the blueberry pomegranate smoothie (sans yogurt), the vegetarian black bean soup, or the Mediterranean quinoa salad with almonds.
10. The Cheesecake Factory 


Grab a vegan cobb salad or the kale and quinoa salad (hold the parm). If you're craving something heavier, order a veggie burger, but be sure to ask for sourdough or wheat bread and hold the cheese and mayo (sub avocado).
11. Yard House
Order the Gardein Chicken Avocado Sandwich, the Gardein Chicken Rice Bowl, the angel hair pasta (hold the feta), or the Summer Salad. For dessert, try their mango sorbet!
12. Papa John's
Topped with green peppers, onions, black olives, crimini mushrooms, and Roma tomatoes, the Garden Fresh Pizza is sure to hit the spot (just don't forget to pass on the cheese). 
13. Taco Bell 


Try the seven-layer burrito (sans cheese and sour cream), a spicy-potato soft taco fresco-style, or the black beans and rice. BONUS: The cinnamon twists are 100 percent plant-based!
14. Subway
Make a veggie sub piled sky-high with all the veggies and topped with spicy mustard dressing. And don't forget to add some avocado! BONUS: The minestrone soup is vegan!
*As always, be sure to let your servers know that you're vegan, as menu items are subject to change. Many are happy to make recommendations for substitutions.
—
Pushing for more animal-friendly menu options is a great way to make vegan eating easier for you and the millions of people who are moving away from meat.
Click here for five easy tips on getting more vegan food at your favorite restaurant.