5 Memorable Vegan Experiences Worth Traveling For
Sarah Von Alt
Whether you're new to vegan eating or a longtime plant eater, there are some vegan experiences that are definitely worth traveling for. And depending on where you live, you may even have a fun vegan adventure awaiting you in your town. If you're looking to check a few things off your vegan bucket list, here are five vegan experiences guaranteed to be good.
Visit a Farmed Animal Sanctuary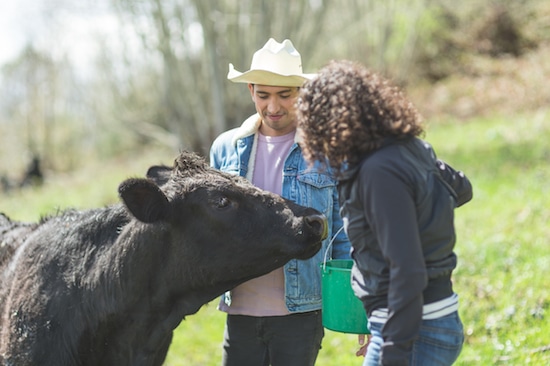 Have you ever hugged a cow? Or fed pigs their favorite snack? Now's your chance! Visiting a farmed animal sanctuary is something everyone should experience. Meeting the lucky rescued animals who are living out their lives in peace is a powerful reminder of how animals should be treated.
Our Top Picks:
Happily Ever Esther Farm Sanctuary: It's time to meet Esther the Wonder Pig! Her family runs a sanctuary (and offers tours) in Ontario where animals once raised for food get the care and peace they deserve.
Edgar's Mission: This sanctuary gives a second chance to over 450 abused and neglected farmed animals near Melbourne, Australia. Tours are by appointment only, and guests have a chance to connect with the animals and hear their inspirational rescue stories.
Animal Place: With the variety of tours available at this 600-acre sanctuary in Northern California, Animal Place is a must for animal lovers on the West Coast, offering a great opportunity to visit animals rescued from the food industry. And you can even stay at the guest house!
Take a Vegan Food Tour
What better way to experience a new city than by tasting some of the best vegan food it has to offer? Vegan Food Tours offers three-hour walking food tours of several popular European destinations, including Barcelona, Rome, Amsterdam, London, and Lisbon.
And Intrepid Travel recently launched its first all-vegan food adventures, with eight-day trips to India, Thailand, and Italy. In these immersive experiences, visitors enjoy delicious vegan food tasting, cooking classes, and more.
Attend a Veg Fest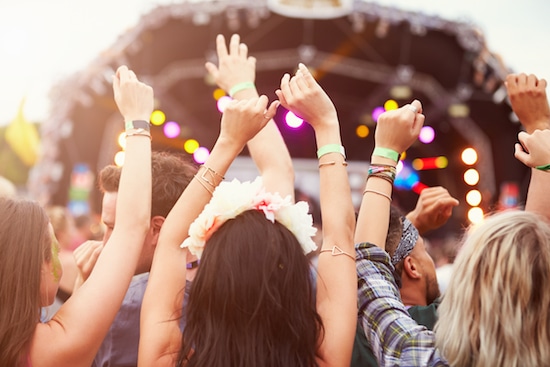 Every year, dozens of vegan festivals are held around the world. Featuring tasty vegan food, powerful presentations by well-known activists and entrepreneurs, and cooking demonstrations, these events are a great way to experience all things vegan.
Our Top Picks:
DC VegFest: With thousands of guests each year, DC VegFest happens right in the middle of the U.S. capital. Admission is free, and there are more than 130 vendors!
Tulum Vegan Fest: This three-day festival, which takes place near Tulum, Mexico, is so large that it spans several venues and includes great vegan food, yoga, and music.
Texas Veggie Fair: One of four veg fests in the state, this veggie fair in Dallas draws huge crowds. Speakers include vegan chefs, gym owners, and nutritionists.
Take a Vegan Cruise
Why take an ordinary cruise when you could take a vegan one? There are several vegan cruise options to choose from. Vegan Travel boasts upcoming cruises in the South of France and the Mekong Delta, among others.
And if you're passionate about plant-based health and nutrition, the annual "Holistic Holiday at Sea" is a longtime favorite, with vegan macrobiotic cuisine and classes covering holistic health topics.
Stay at a Vegan Hotel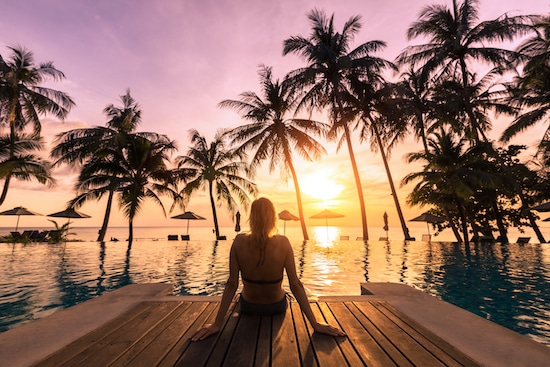 Looking for an amazing getaway? There are several vegan hotels around the world that make it easy for travelers to enjoy their vacation without worrying about things like finding vegan food or toiletries.
Our Top Picks:
Albaspina Organic Farm in Vicenza, Italy: This bed and breakfast is an hour outside Venice and offers a vegan restaurant. That's right, vegan Italian food! Learn about growing vegetables on guided tours while surrounded by beautiful gardens. Sounds like Italian heaven to us!
Lands in Love Hotel in Costa Rica: If you find yourself in Costa Rica, there is no better place to stay than Tierras Enamoradas, or "Lands in Love." Located on 280 acres, with forests, waterfalls, and lakes, the hotel offers fully vegetarian and vegan menus at its restaurant and an array of exciting activities, like bird-watching, zip-lining, and white-water rafting.
Stanford Inn in Northern California: If you are looking for a luxurious, animal-friendly weekend getaway, Stanford Inn by the Sea in Mendocino, California, is the perfect place! This "eco-resort" overlooking the Pacific Ocean features organic gardens, yoga retreats, nature tours, cooking classes, and a wellness center.
—
Not vegan? You can get delicious plant-based recipes, easy meal ideas, and advice on making the switch by ordering a FREE Vegetarian Starter Guide today.