2018 Vegan Holiday Gift Ideas for Your Entire List
Rachel Krantz
The holidays are a perfect time to spread a vegan message by embodying compassion, responsible consumerism, and generosity toward all beings. One way you can do that is to get your loved ones (or yourself!) an ethically made vegan gift. Luckily, Mercy For Animals has a ton of new and very cool vegan products in our store, just in time for the holiday season. Buy any of them and all proceeds will benefit our work to end the abuse of animals for food—a double gift! While you'll see there's no shortage of awesome MFA gifts to choose from, I've included a few other ideas that you can add to your list of 2018 vegan holiday gift ideas.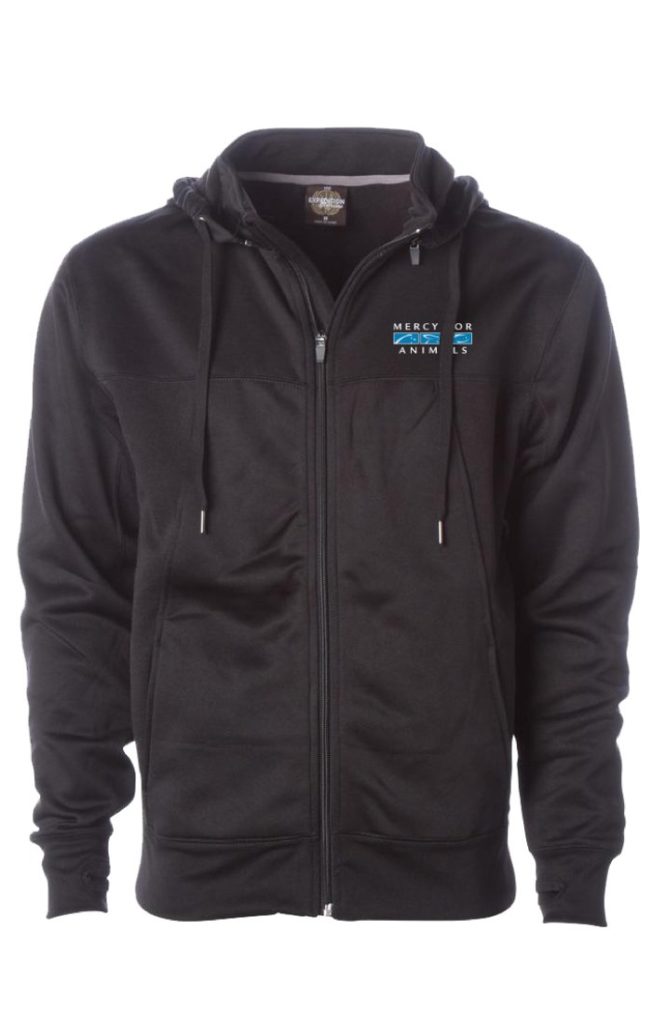 Represent MFA in this high-tech, unisex jacket, which resists wind and rain on the outside while keeping you cozy with its interior lining. The jacket boasts a removable hood, an interior cadet collar, and—my personal favorite feature—thumbholes!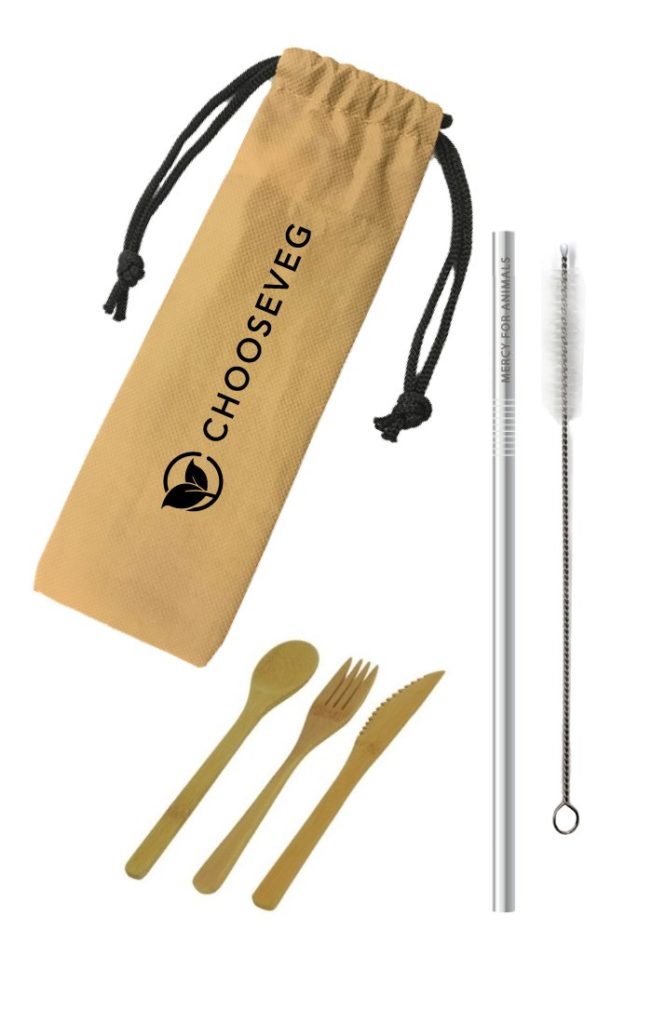 A reusable utensil set is one of the most practical gifts you can get yourself or others. While not supporting the fishing industry is the greatest thing you can do to prevent waste in the ocean, reducing your plastic waste from straws and utensils is also key. MFA's Chooseveg kit holds a set of reusable lightweight bamboo utensils, a stainless steel straw with "Mercy For Animals" engraved on it, and even a cleaning brush—all delivered in a recyclable pouch that reminds everyone to "chooseveg."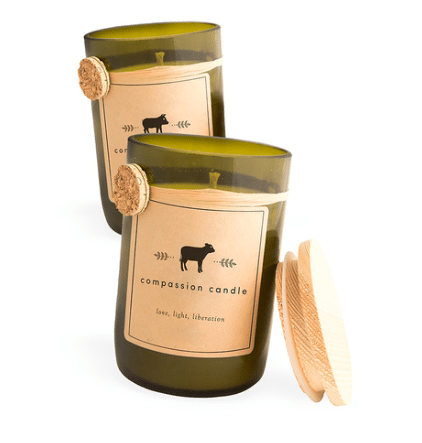 Made of upcycled bottles, these vegan soy wax candles are poured by hand and infused with the finest-quality fragrance oils. Choose from two scents: fresh green grass or earthy basil-sage. Light a candle and feel extra cozy knowing you're supporting MFA's work.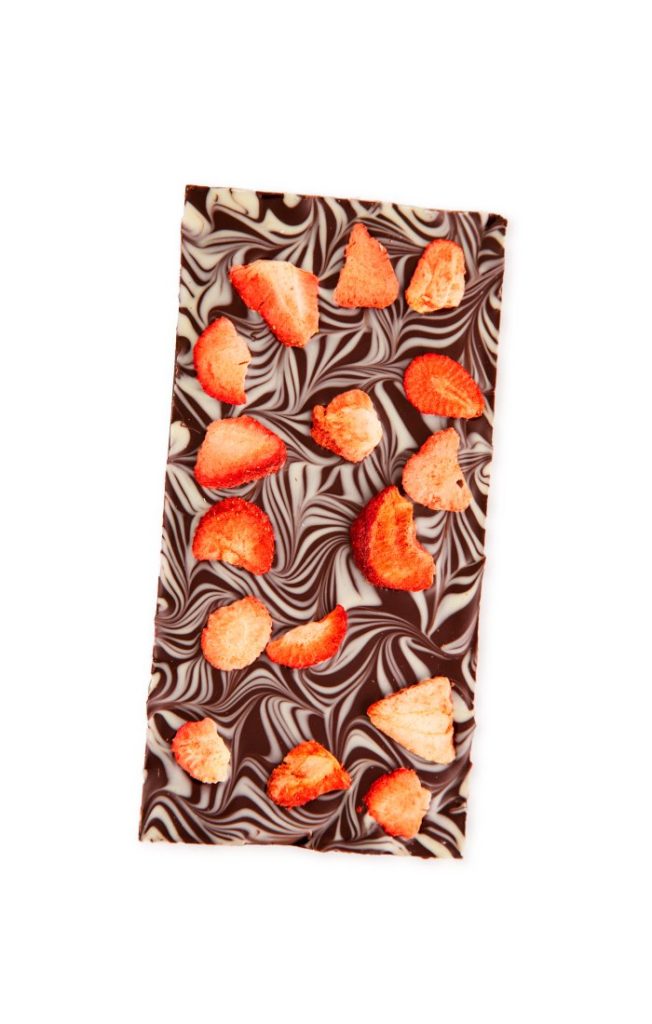 This decadent white and dark chocolate holiday bark is sprinkled with sweet strawberries. Of course, it's also vegan, organic, fair trade, and delicious. While available for shipping only in the U.S., this treat makes a perfect gift for a chocolate lover.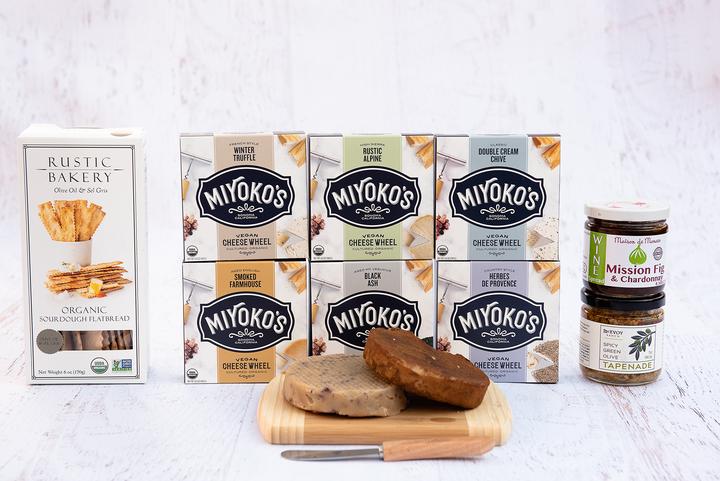 MFA supporter Miyoko's Kitchen makes some of the best vegan cheese on the market, and their holiday gift box makes an amazing gift for even the biggest vegan cheese skeptics. Limited-edition cheese wheel flavors Fireside Chai and Cranberry Port Alpine are packed in this gift box with Rustic Alpine, Double Cream Chive, Black Ash, Aged English Smoked Farmhouse, Herbes De Provence, and Winter Truffle. The gift set also includes locally sourced vegan crackers and spreads, a cutting board, and a cheese knife.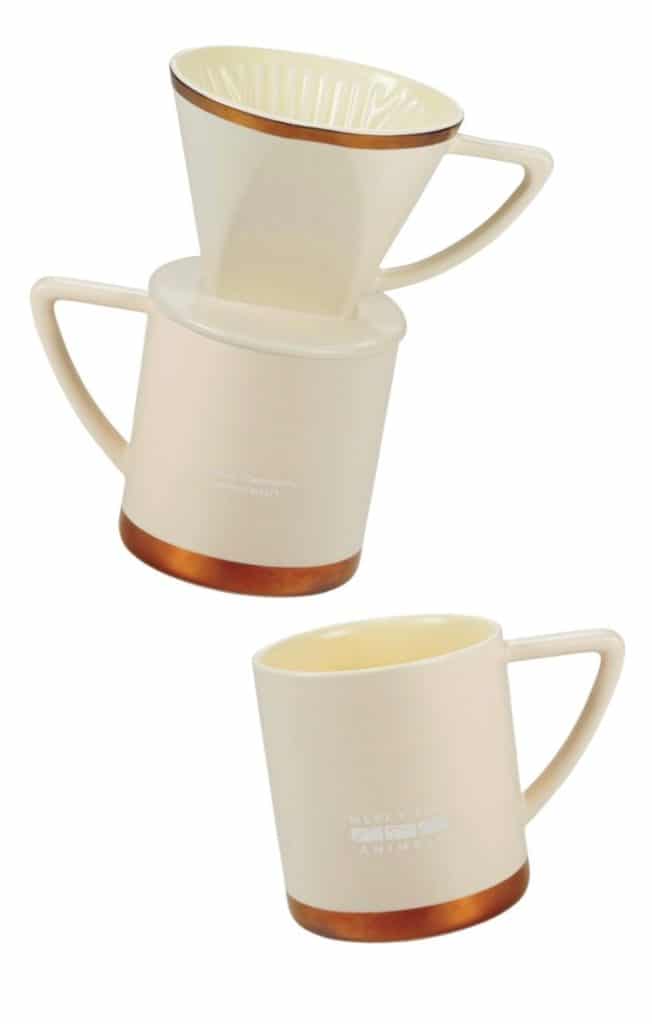 If you like each cup of coffee ethical and freshly brewed (and really, why wouldn't you?), MFA's new pour-over coffee maker is made of BPA-free ceramic and comes emblazoned with our logo for a truly refreshing caffeine and moral buzz.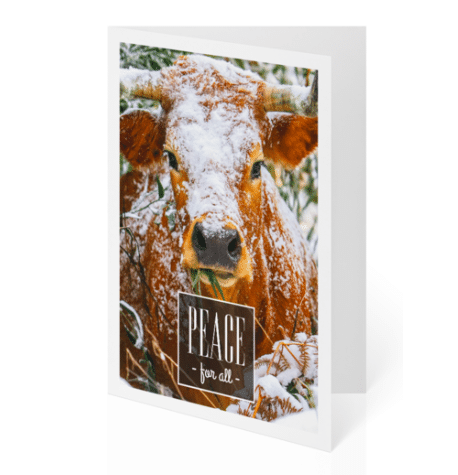 Just in time for your snail mail season's greetings, MFA's new cards let you spread the message of love and hope with blank insides for the most personalized messages possible.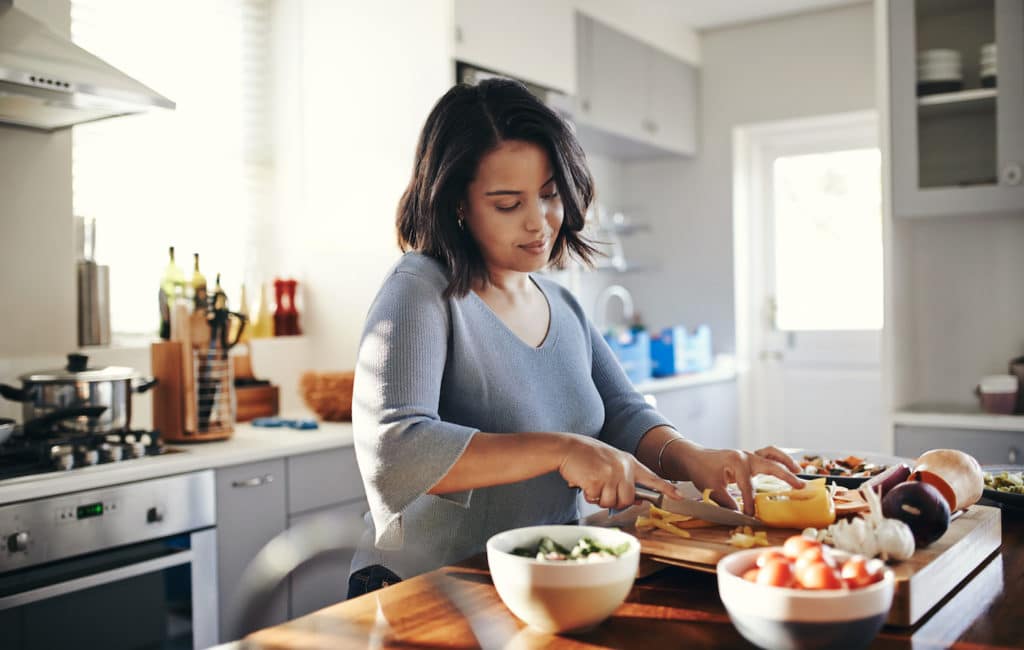 Our Chooseveg meal planner makes a surprisingly affordable gift for that person you've been urging to eat more plant-based. For just $1.90 a week, your recipient gets on-demand help from food coaches, personalized daily recipes, access to grocery delivery in select areas, meal-planning services, and a vegan nutrition plan.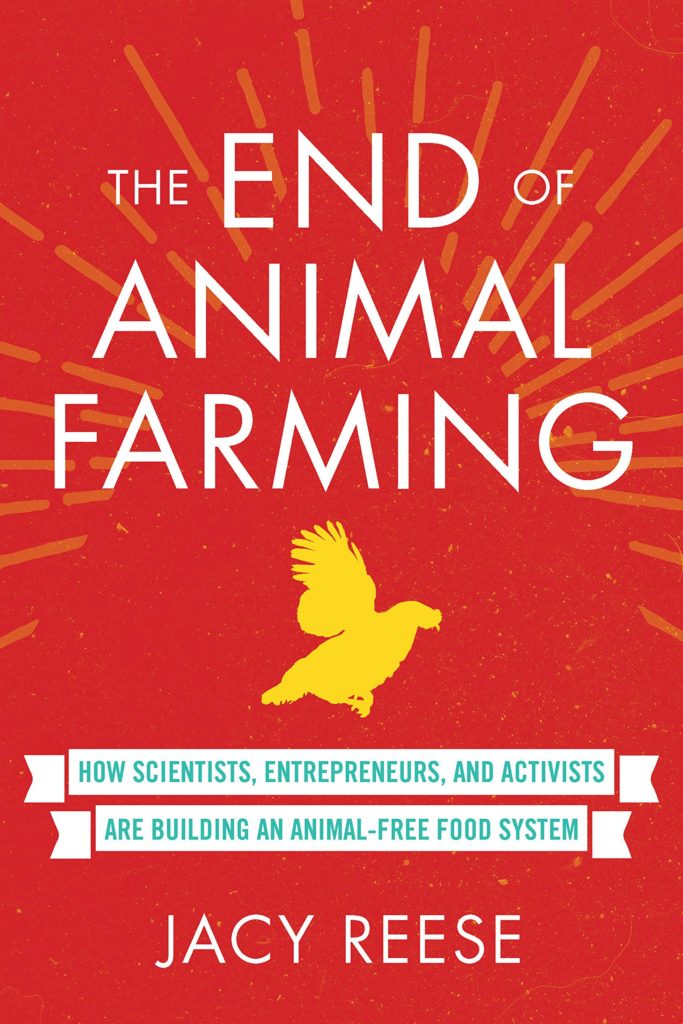 This new book is a rarity: While highly pragmatic and rooted in research, it provides a hope-inspiring timeline for bringing an end to animal farming. Get it for the reader who wonders what clues other social justice movements give us about how a vegan world will finally be realized. Reese's book is optimistic and makes a great gift for anyone who needs a boost in believing a vegan future is not only plausible but indeed inevitable.
Stay at an Animal Sanctuary or a Vegan B&B
If you'd like to gift something experiential, consider a weekend getaway to an animal sanctuary. Many sanctuaries have lovely B&B accommodations and are actually quite romantic and cute! If staying at a sanctuary is too rustic for your taste, you could also support a vegan B&B by using the Veggie Hotels site, where you can browse all the (now many!) veg hotels and B&Bs around the world.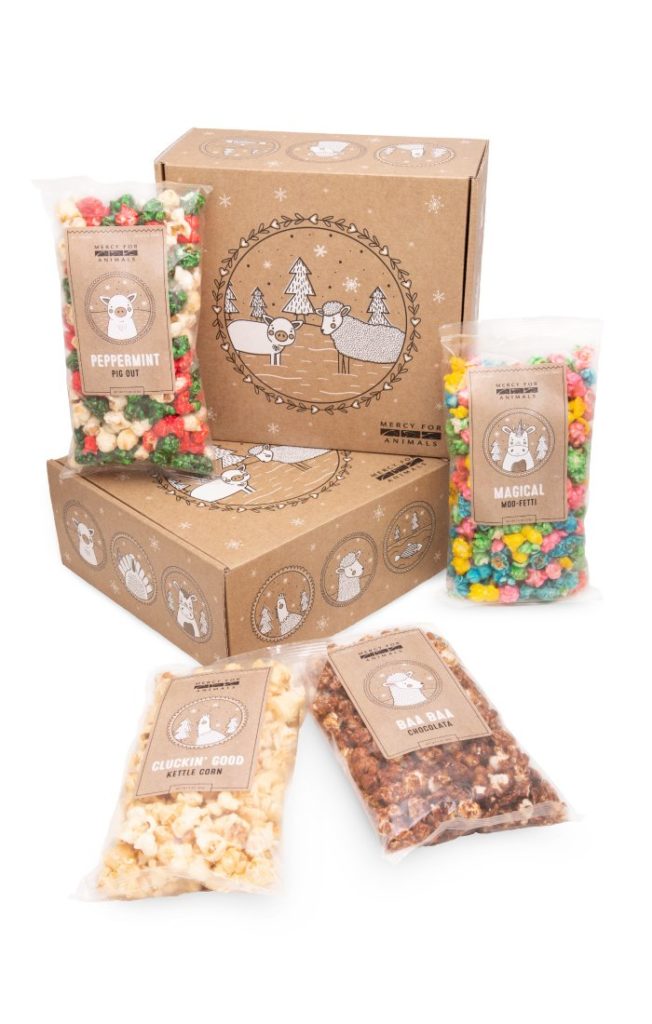 Popcorn is definitely my go-to snack, so I'm excited about MFA's new popcorn pack, which comes with kettle corn, chocolate, peppermint, and "magical moo-fetti" varieties. While available for shipping only in the U.S., this makes a great holiday gift if a popcorn tin is a family tradition you want veganized.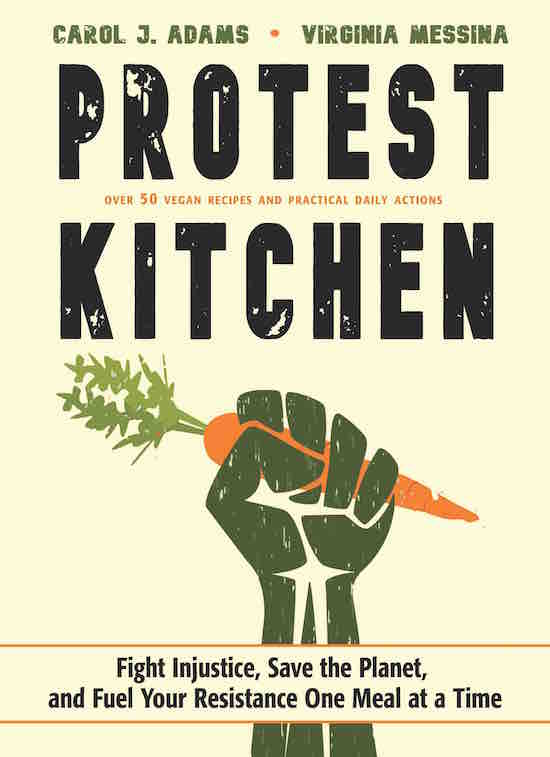 Dr. Carol J. Adams and Virginia Messina's new book makes for an extremely timely gift. The authors make the case that going vegan is nothing less than an act of political resistance: Factory farming not only inflicts animal cruelty but destroys the environment, jeopardizes public health, exploits workers, and harms rural communities. Give it to someone you'd like to educate on why veganism is a social justice issue that extends to humans. Rest assured, it's also a very practical gift, since the book comes complete with over 50 recipes and daily actions!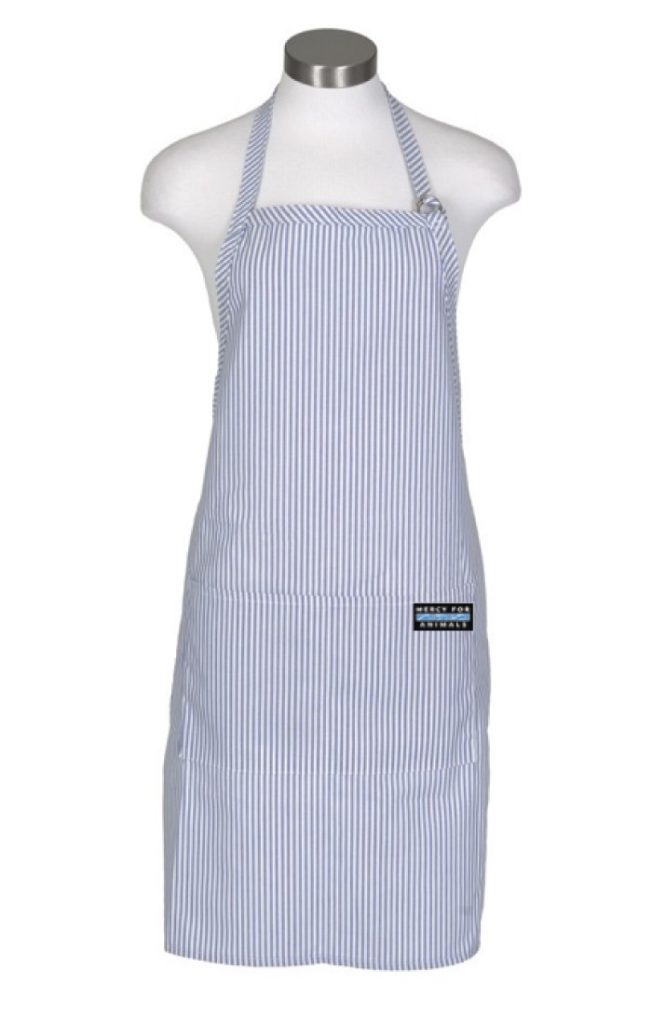 Much like someone cooking you vegan food, a stylish apron never falls out of fashion. So get your favorite vegan chef MFA's new logo apron. The length provides maximum protection, and the two-piece slider neck adjustment ensures a perfect fit.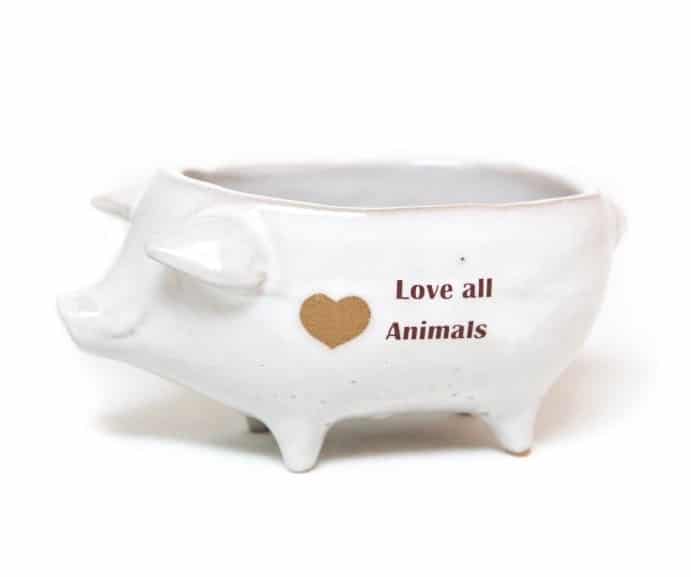 How cute is this new MFA shop addition? This little-pig planter is great for any compassionate home, and since each is handmade, no two are exactly the same. Pot a plant and watch it grow in this gift that benefits actual piglets!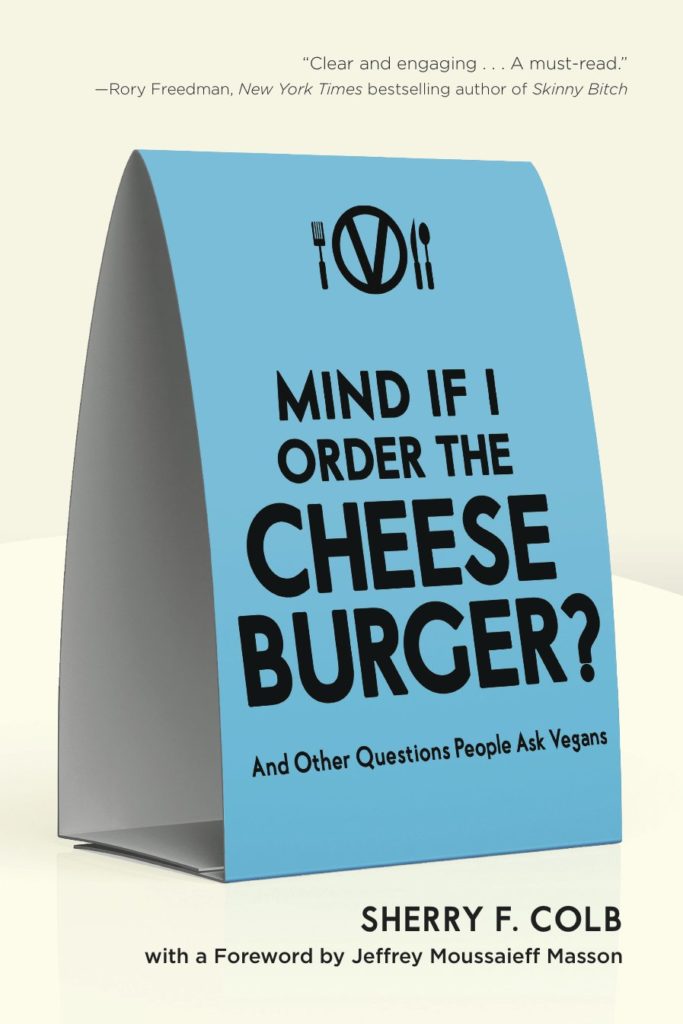 Give a new vegan the gift of answers to the questions that plague us: But where do you get your protein? Don't plants have feelings? This book goes through the questions we most commonly hear and teaches us to answer them effectively. Because, really, there is no better gift than helping out with a good comeback. (This can also double as a gift to yourself if you give it to a family member who won't stop asking such questions.)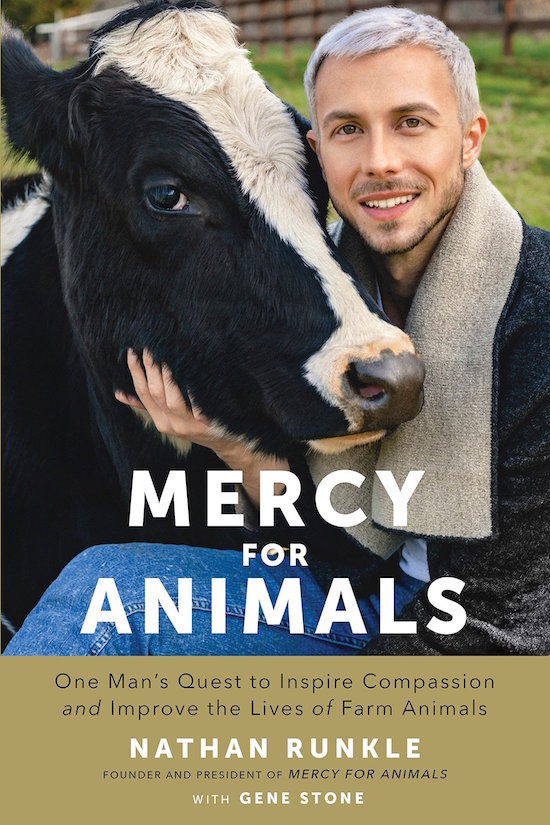 Mercy For Animals, written by MFA founder Milo Runkle, earned the title Book of the Year from VegNews in 2017, and it's no wonder. Not only will readers learn about Runkle's fascinating childhood and adolescence; they'll get a look into how MFA was born and has grown into the global organization it is today. Beyond that, the book provides a great overview of today's growing humane economy and serves as a practical guide for budding activists.
Vegan Beauty Box Subscription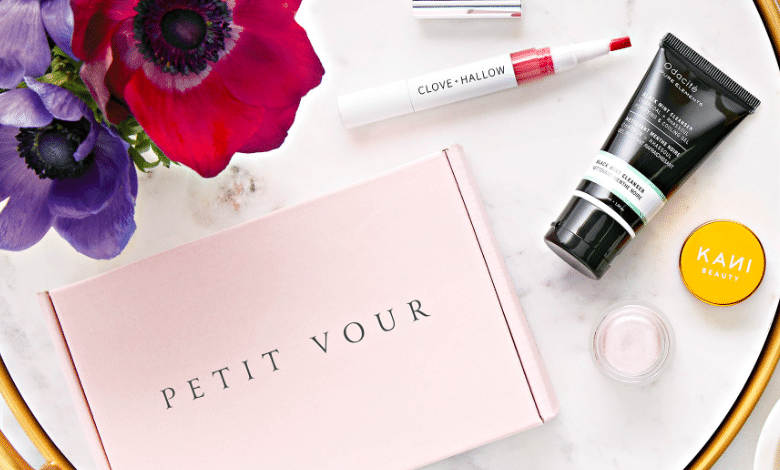 If you aim to buy only cruelty-free, vegan beauty products but you're unsure where to start, a curated and ethical online market like Good Cubed is a solid place to do some browsing. Cruelty-free, vegan beauty subscription services Petit Vour and Love Goodly make monthly selections for you. This is a great gift for yourself or the cosmetics lover in your life.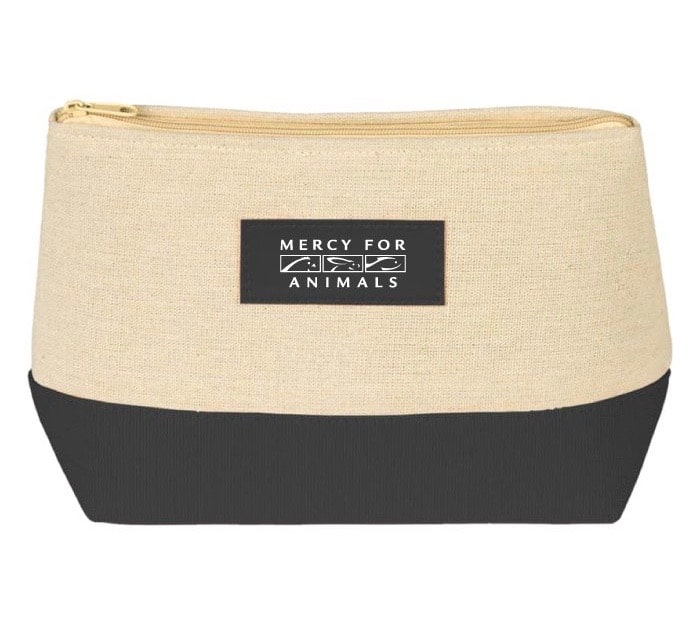 Whether you use it for all those vegan cosmetics or for school supplies, MFA's new travel satchel, adorned with a faux-leather logo tag, makes a practical and cute gift.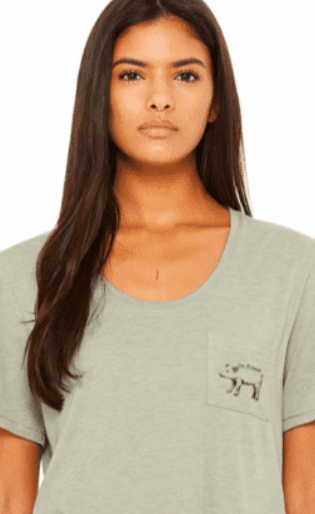 This new tee, complete with MFA's logo on the back, has a light, flowy cut and sweet, subtle reminder to "Love All Animals" written above the piglet on the pocket.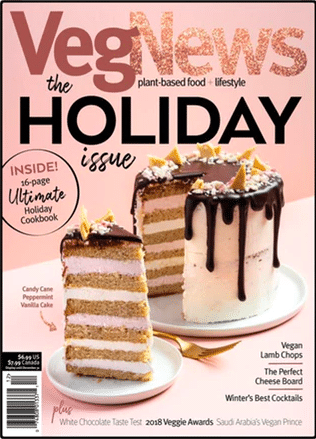 I've gifted a VegNews subscription to several family members now, and whether they're already vegan, on the path, or simply curious about what vegans eat, they always love it! Give the premier vegan lifestyle magazine to just about any person on your list and they'll think of you whenever an issue arrives.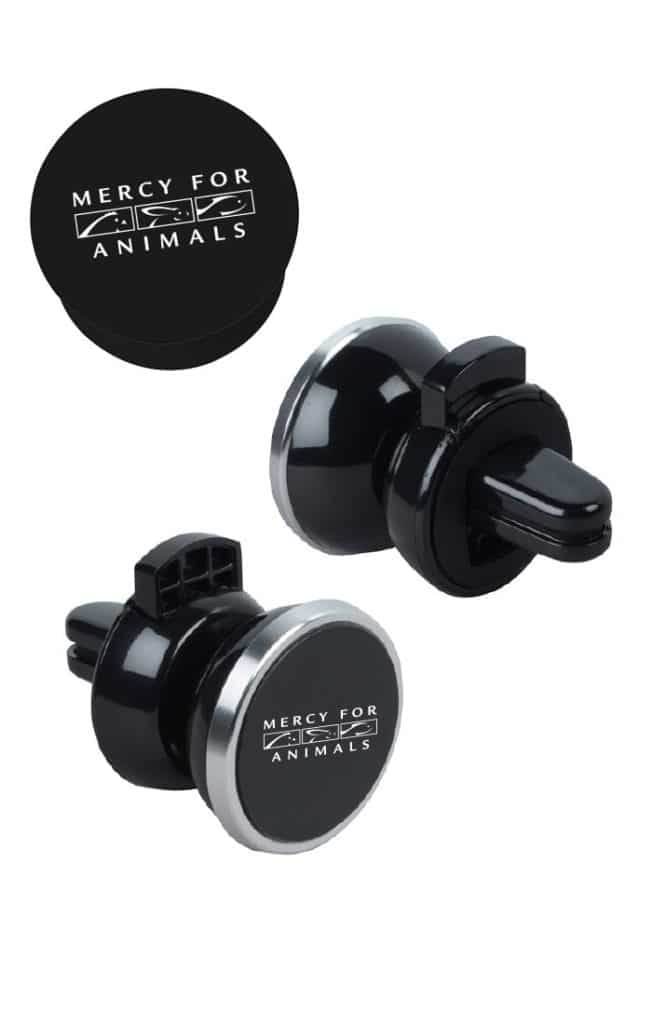 This makes an ideal gift for the techie talker in your life. MFA's new phone accessory kit lets you grip your phone more securely, and the magnetic mount keeps it solid while you're driving around town.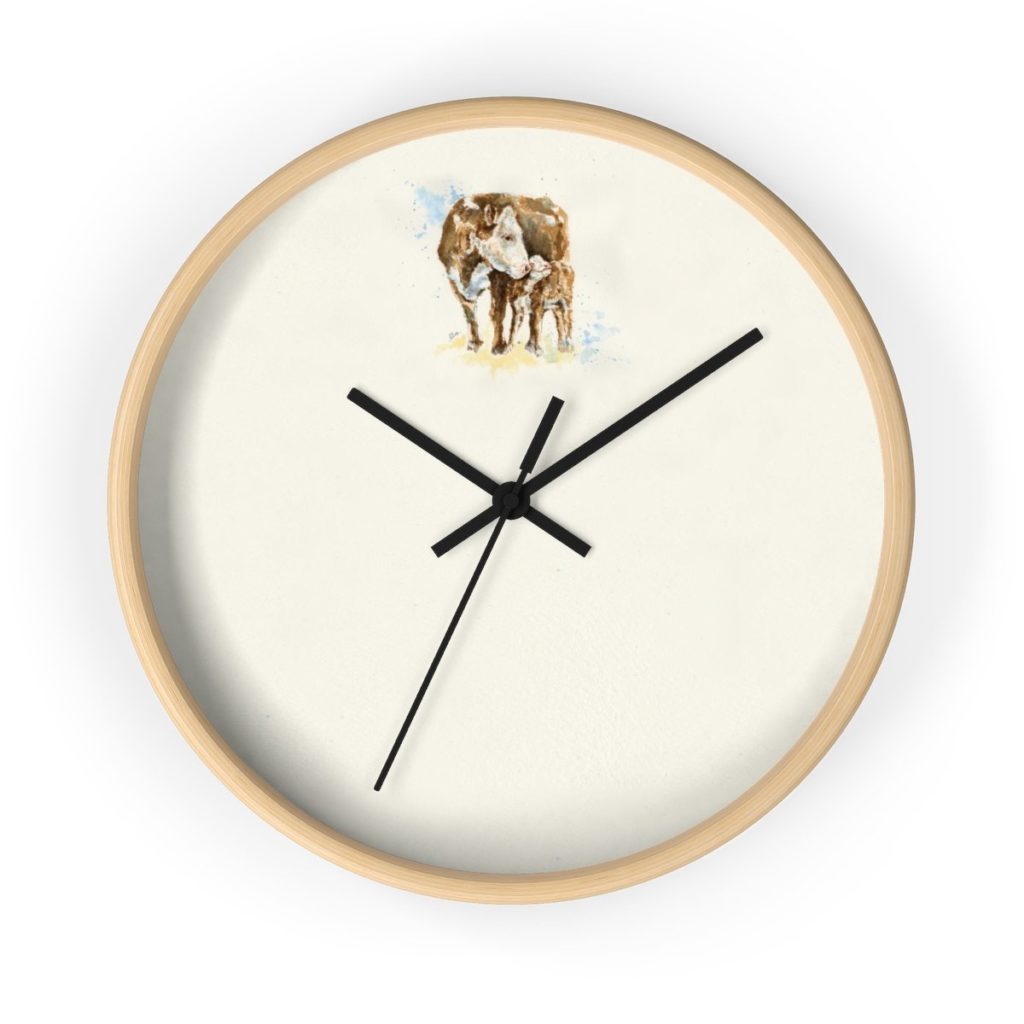 I love this new addition to MFA's store. This wall clock is a sweet reminder that the mother-child bond is not exclusive to humans. The same design is also available as a framed watercolor Mother's Love art print, if you prefer not to know what time it is.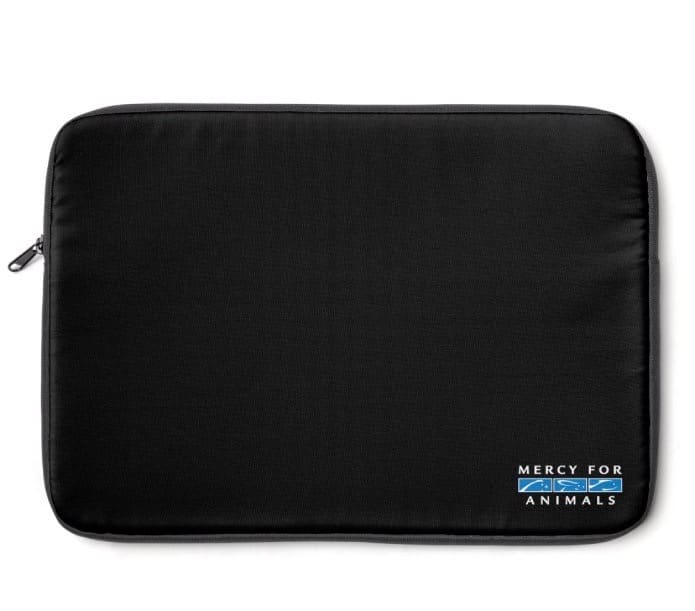 Your gift recipient will protect a laptop and animals at the same time with this MFA logo sleeve available in three sizes.
There's hardly a better gift you can get an animal lover than an animal sponsorship in their name. Vine Sanctuary, an awesome LGBTQ-run farm sanctuary, is just one of many underfunded organizations that could use your help. You'll know your gift made an actual huge difference in a rescued animal's life.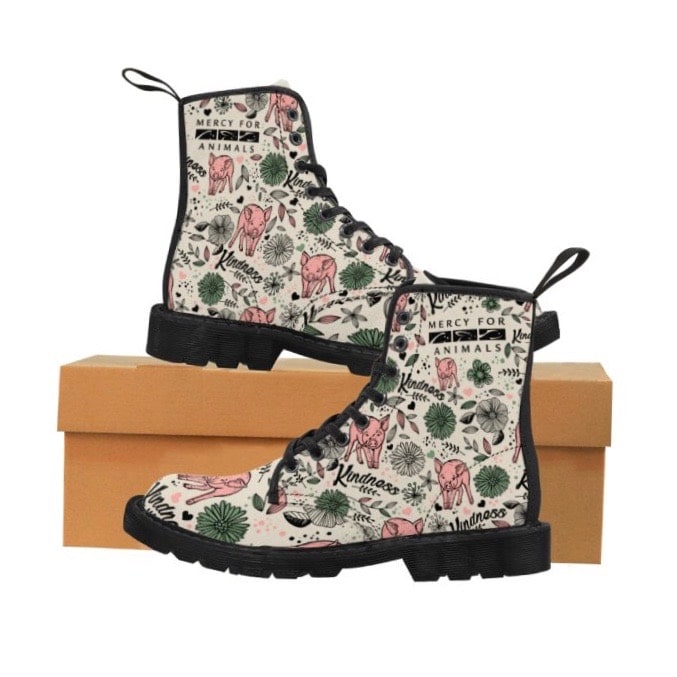 These new boots, which come in two original MFA designs, make a truly awesome and unique gift. Remind your recipient to embody kindness with every step.