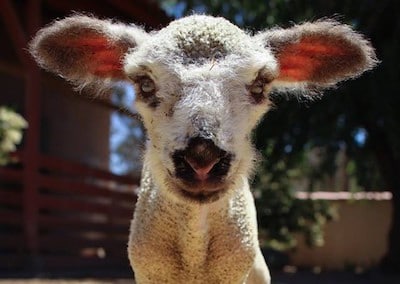 8 Heartwarming Rescue Stories That Will Help You Get Through The Week
MFA Volunteer
1. Abbie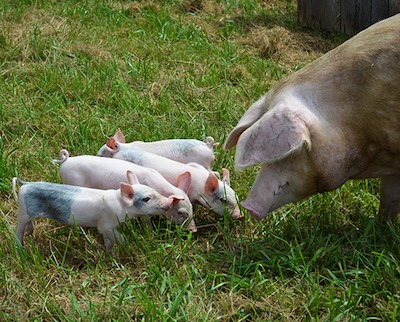 Abbie was rescued from a trailer park in North Carolina, where she was being kept without food or water. After Abbie gave birth to seven piglets, Poplar Spring Animal Sanctuary took in the whole family! Now they can live out their lives in peace, playing in the grass, and sleeping together in their comfy,
straw-filled bed.
2. Cappuccino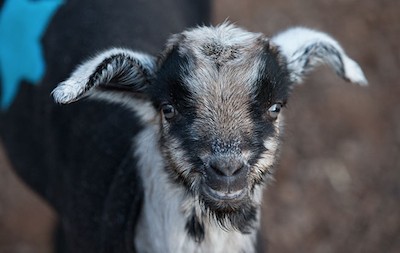 A beloved figure with many friends and fans, Cappuccino
was found nearly lifeless, and has persevered against serious injuries and come out a survivor. Now he spends his days hanging with his best buddy, Blossom the cow, and working on his acting career. He makes appearances in many of Edgar's Mission's videos, warming hearts all over the internet!
3. Jefferson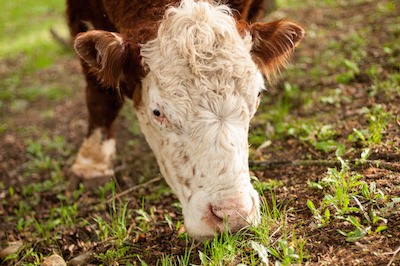 Jefferson was sold for meat, and loaded onto a truck headed for the slaughterhouse. Luckily, he was able to break free, and he ran for his life! The media coverage prompted a public outcry, and after tense negotiations, Jefferson went to live at Sasha Farm. Now he lives with a herd of other cows and gets to graze in the hilly pastures.
4. Bear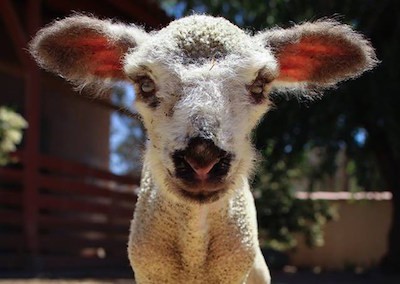 Although
Bear
is a lamb, she's proven herself every bit as strong as her namesake.
Found alone in a barn, she was taken to Farm Sanctuary for some much-needed attention. A social butterfly, Bear started making friends as soon as she arrived and continues to win others over with her personable nature.
5. Little Miss Sunshine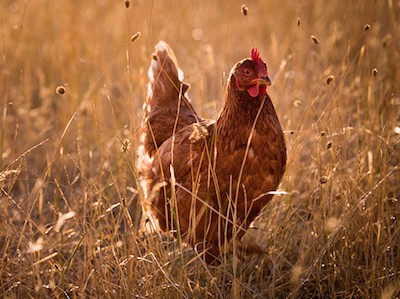 After a battery hen farmer had a change of heart, Little Miss Sunshine and more than a thousand other hens were rescued from a life of suffering. But her time at a factory farm didn't faze her. Named for her cheery demeanor, she spends her time at Edgar's Mission basking in the sunshine, and being everybody's best friend!
6. Albie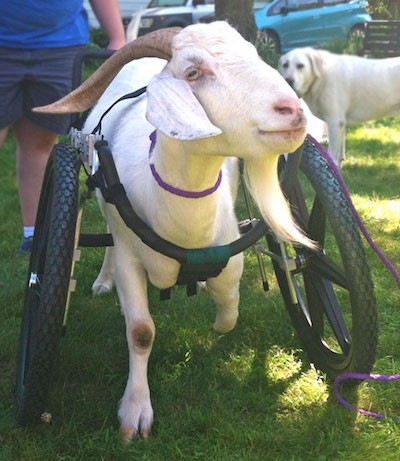 Woodstock Sanctuary staff found Albie
wandering in a park with a hoof infection. Although his leg had to be amputated, Albie now gets around by wheeling his way. But his disability doesn't stop him from enjoying a full run of the sanctuary and winning the hearts of people who come to visit!
7. Wesley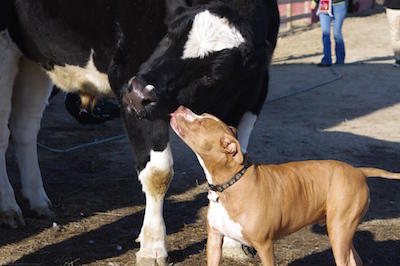 Tied to a 10-foot rope and intentionally starved, Wesley was destined to become veal.
But his luck turned around at eight weeks old, when the kind folks at Sunrise Sanctuary were able to rescue him, and give him the life he truly deserves. Now he spends his time greeting sanctuary guests,
and playing with his best friend, Chase the pit bull.
8. Franklin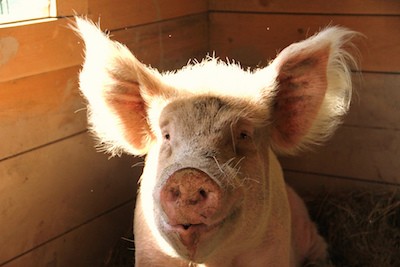 Catskill Animal Sanctuary rescued Franklin from a "dead pile" as a piglet. He was shy at first, but after spending a summer away at "Animal Camp" with a misfit cow and a misfit horse, he returned to the sanctuary far more relaxed and confident. Now he spends his nights snuggled up with his friends,
Nadine and Peggy Sue.Unfortunately, most farmed animals aren't this lucky. The best thing we can do to protect animals is to simply leave them off our plates.
For more information about vegetarian eating, click here.