The World's Largest Yogurt Maker Considers More Vegan Offerings
In an effort to increase growth amid declining dairy sales, Danone, the world's largest yogurt maker, is looking to add dairy-free varieties to some of its big-name brands, like Activia and Actimel. The company is interested in capitalizing on the rapid growth of vegan alternatives, and in addition to adding dairy-free offerings to some of its flagship brands, Danone aims to increase the number of plant-based options offered by Alpro—the company's second-largest brand and one of the biggest dairy-free yogurt producers in Europe.
Bloomberg explains:
Danone needs new sources of growth because sales of dairy products are stagnating and a revamp of Activia, including new green packaging, has failed to produce a robust turnaround. The $10 billion purchase last year of WhiteWave Foods moved the French company into alternatives, giving it brands such as Silk in the U.S. and Alpro in Europe. Now it's looking at expanding those offerings.
Since Danone acquired WhiteWave Foods in 2017, the company has seen firsthand the value of venturing into the dairy-free market with a spike in profits. In an interview, a spokesperson for Danone explains:
The intent is that any offering in which consumers would like to have a choice between dairy and plant-based alternatives, we should make it available because the consumer is looking for it.
The popularity of dairy-free foods is growing at an astronomical rate. In fact, just last year, NBC News reported that internet grocery delivery giant Instacart had found searches for "non-dairy" up by 222 percent. What's more, Elmhurst Dairy in Queens, New York, recently shut down after 90 years in business and switched to making plant-based milk.
This is all great news for cows. At dairy factory farms, these gentle animals are brutalized, forcibly impregnated, and confined in terrible conditions.
—
Want more? Click here for some of our favorite vegan yogurt varieties.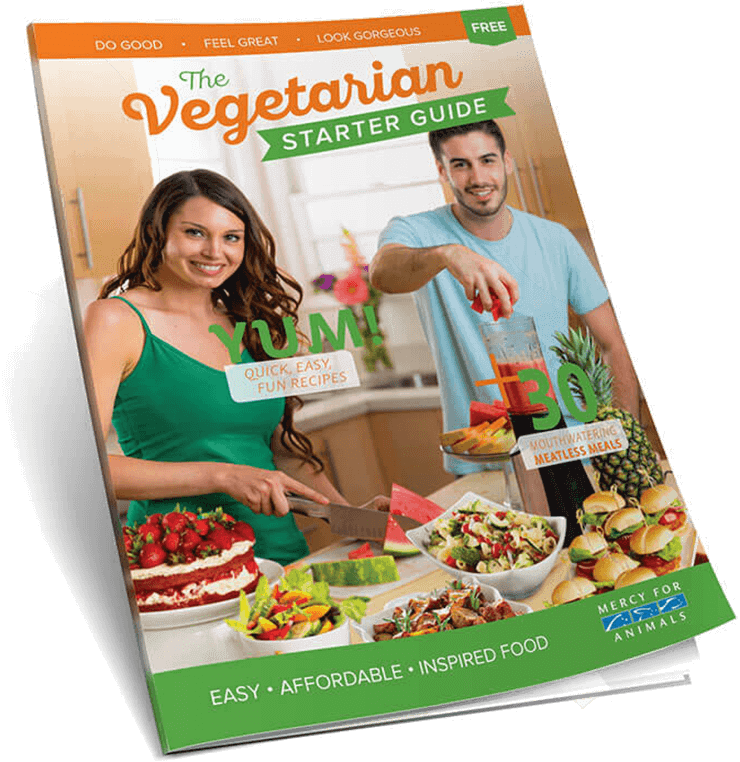 Get Your Free Vegetarian Starter Guide