12 Mouthwatering Tempeh Recipes You Should Try This Week
Increasingly popular in Western countries and more widely available at grocers (and on menus) worldwide, tempeh is proof of the incredible versatility of soybeans. While tofu is widely recognized as one of the longest-standing meat alternatives, most people have no idea that tempeh has an equally rich (and delicious) history.
Hailing from Indonesia, this plant-based staple is made by fermenting soybeans in banana leaves until a firm, earthy patty forms. Today, you can buy ready-made tempeh at the store from a variety of brands. Tempeh contains more protein (31 grams per cup!) and dietary fiber than tofu, and its mild nutty flavor works great in a wide array of recipes. So what are you waiting for? Here are 12 of the best vegan tempeh recipes to try:
1. Spicy Tempeh Breakfast Sausage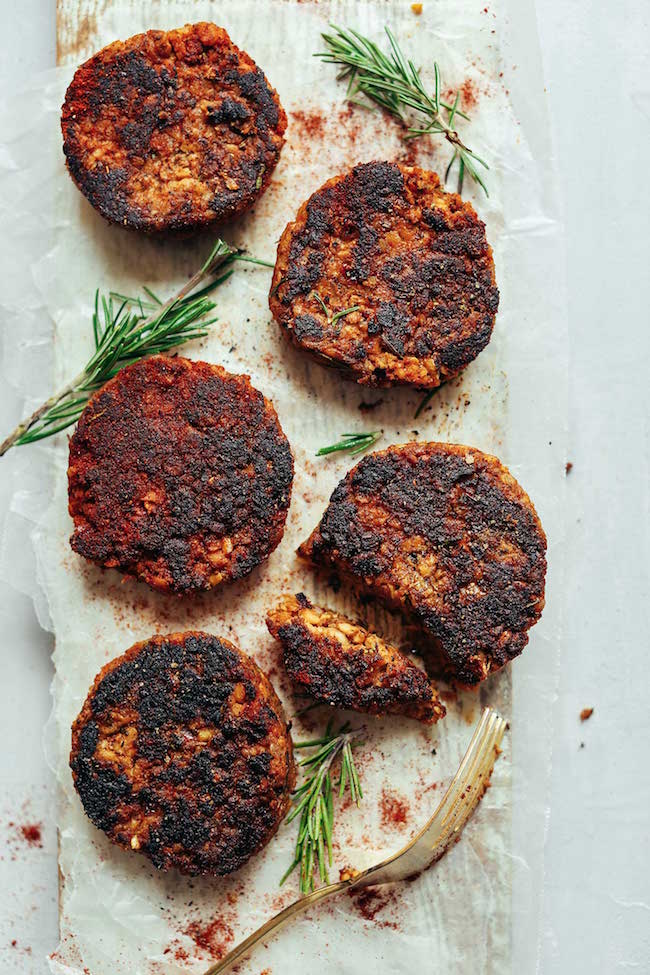 These savory patties are packed with flavor.
2. Vegan Polynesian Tempeh Wings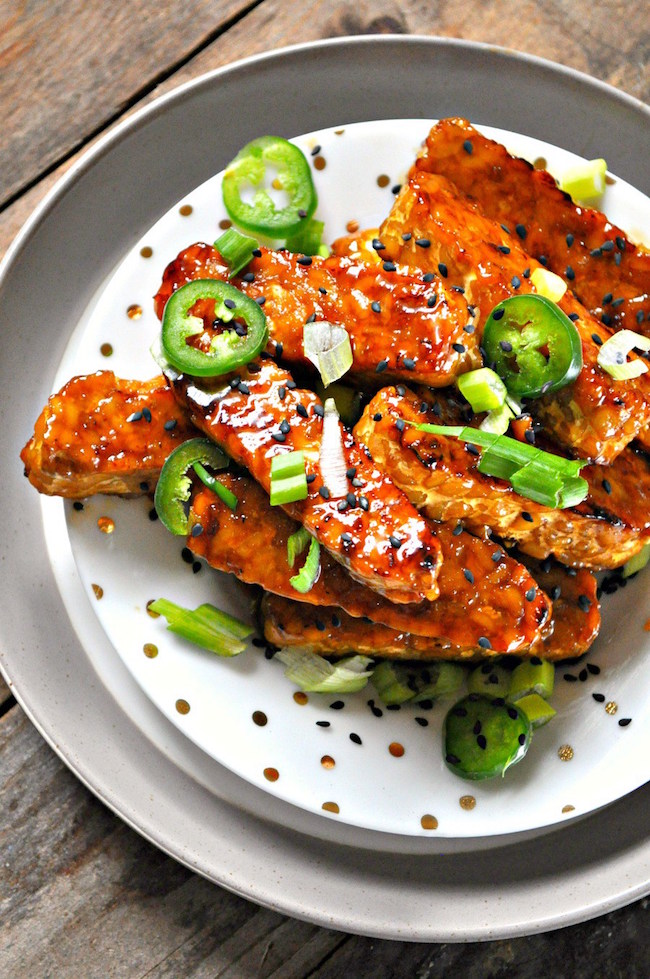 Yes!! Get the recipe here.
3. Vegan BLT Quinoa Bowls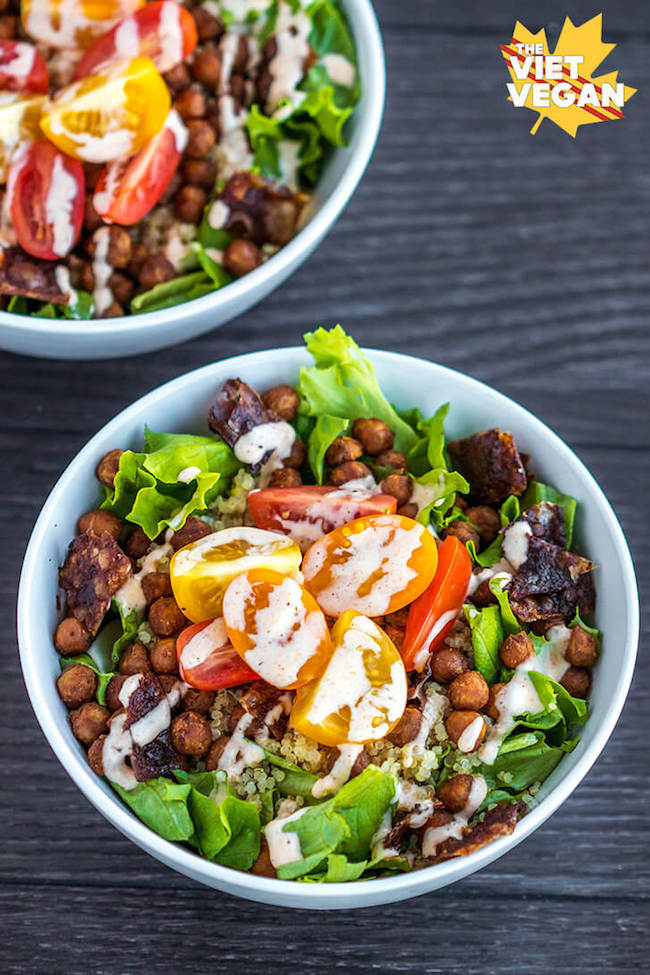 A healthy take on a simple flavor combo. Recipe.
4. Peanut & Lemongrass Tempeh Satay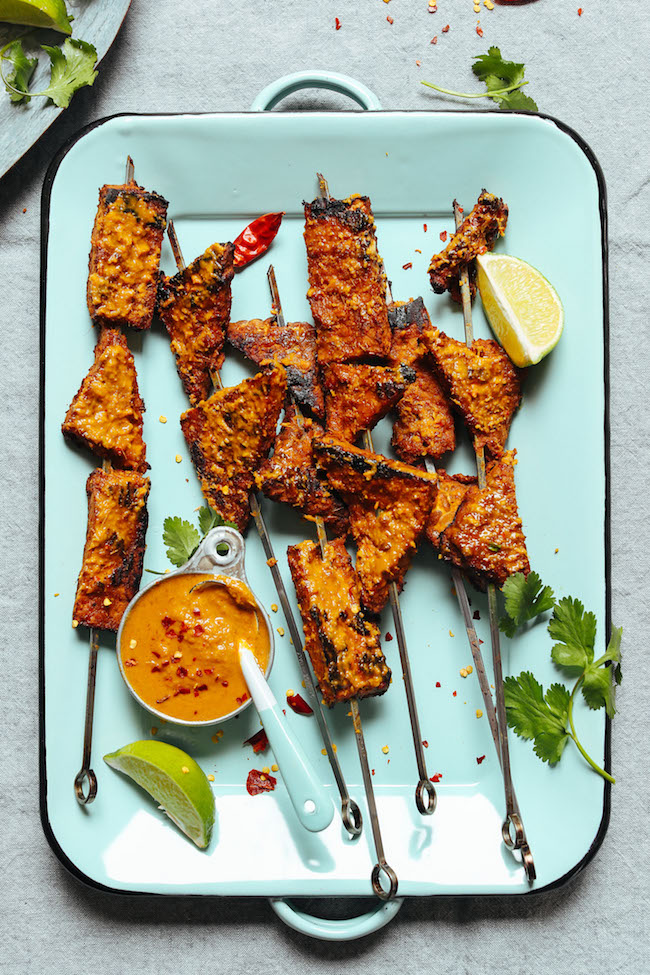 This recipe is sure to impress.
5. Vegan Tempeh Meatballs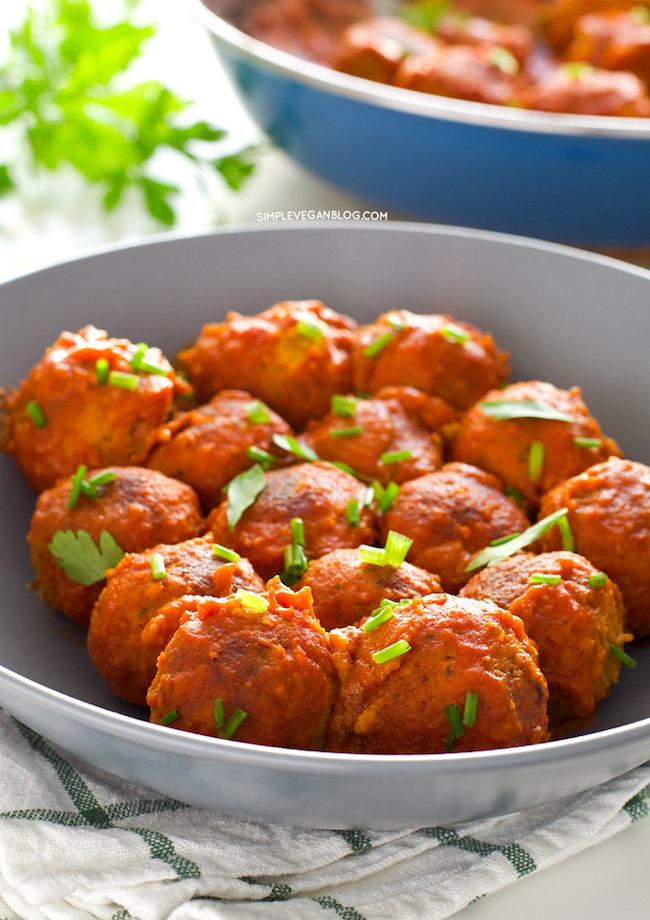 Seriously, tempeh can do it all.
6. Sriracha BBQ Tempeh Wraps With Tahini Slaw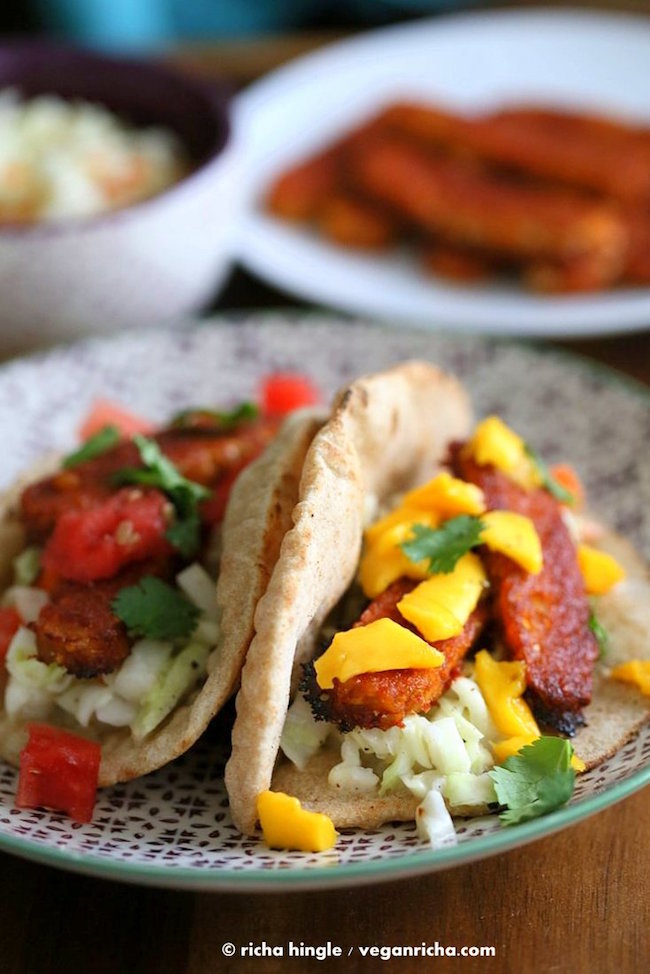 You can't go wrong with this mouthwatering recipe.
7. Korean Tempeh Shiitake Bowl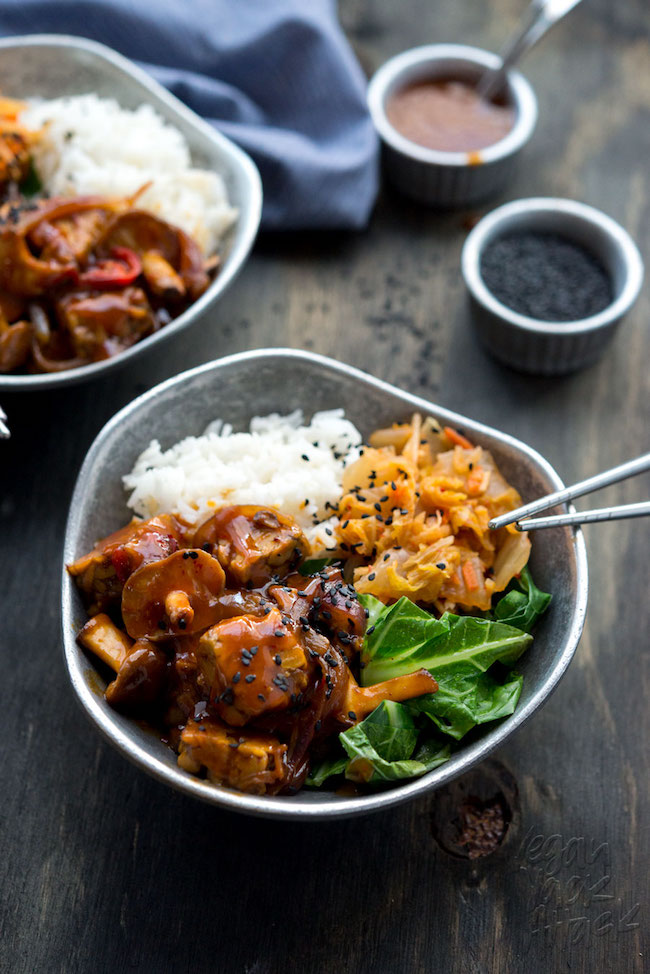 Yum!!
8. Tempeh Bacon BLT Sandwich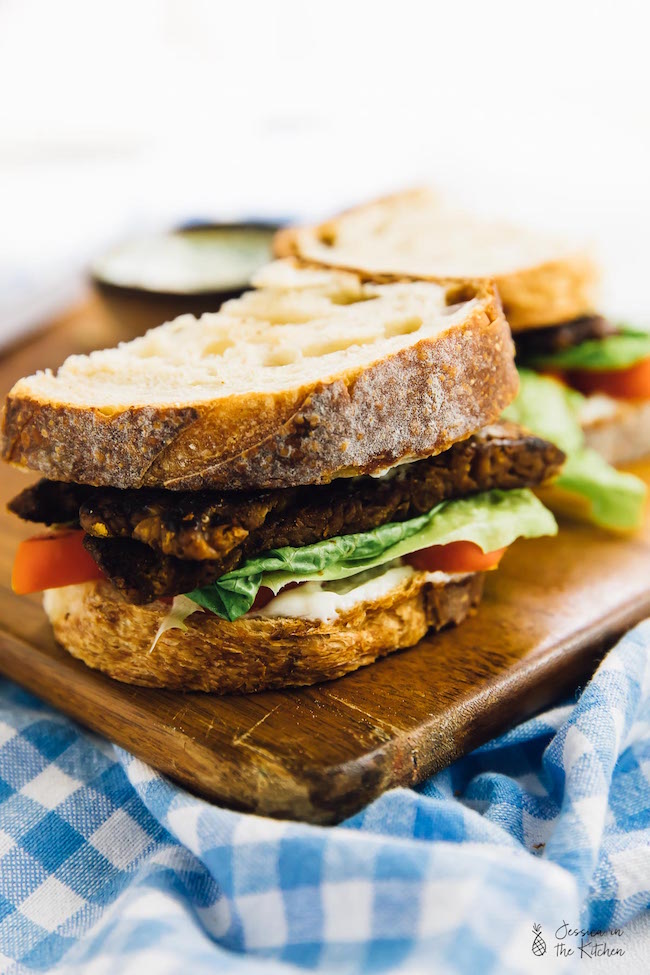 Tempeh was made for BLTs! Recipe here.
9. One Pot Taco Spaghetti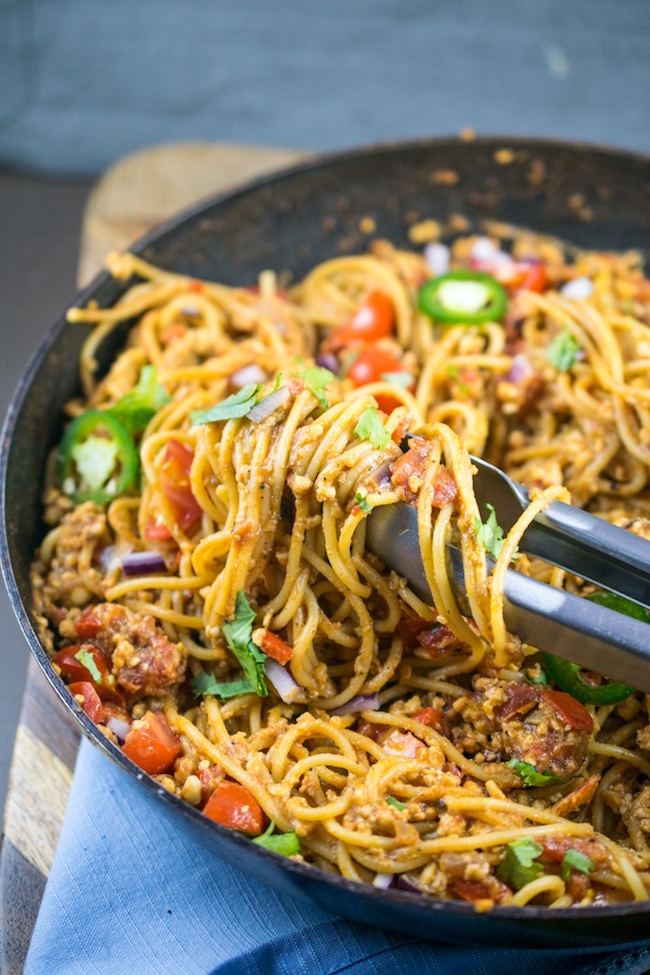 Get the recipe.
10. Tempeh Reuben With Sriracha Vegenaise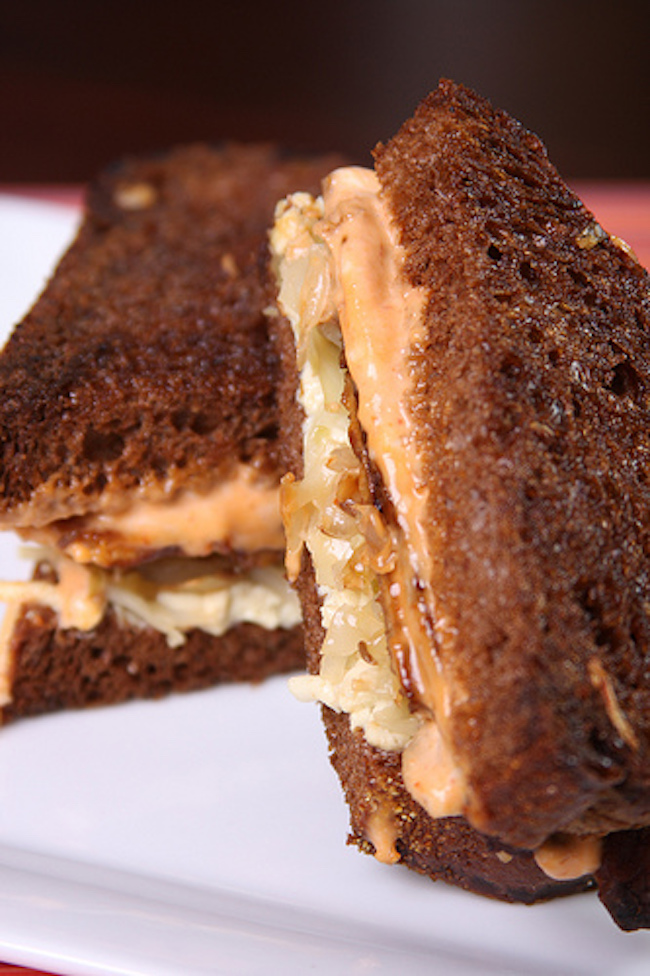 This recipe is a vegan take on a classic sandwich.
11. Red Curry Tempeh Summer Rolls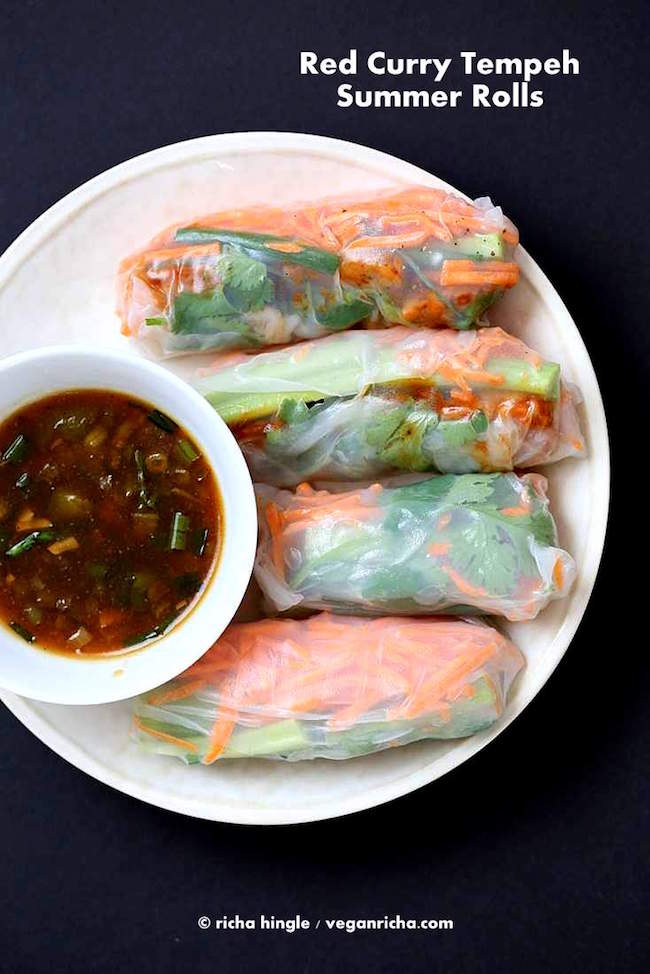 These yummy rolls are perfect for hot summer days!
12. Grilled BBQ Tempeh Sliders With Kale Slaw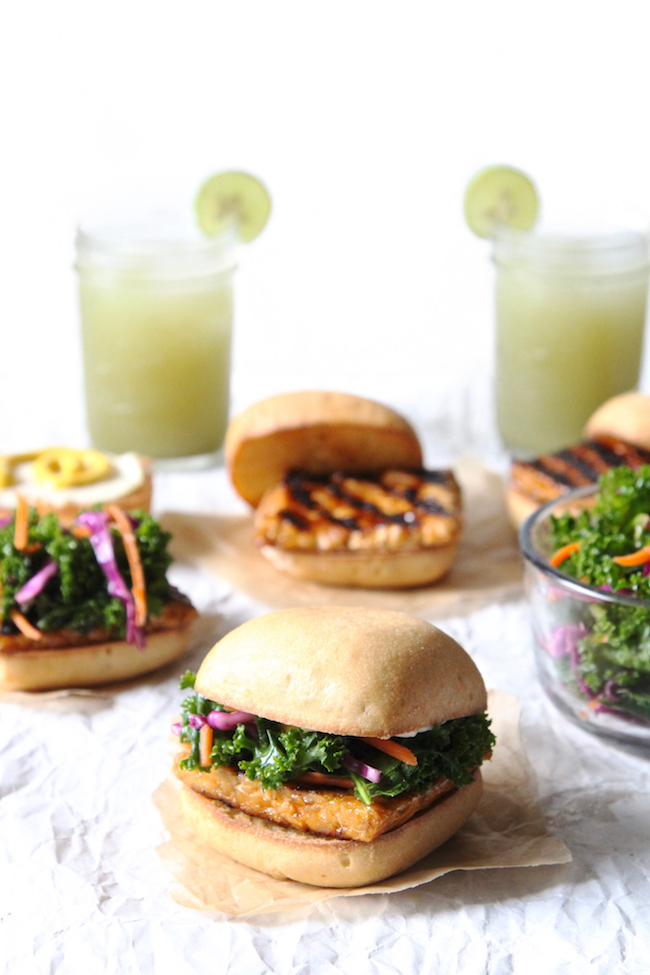 WANT! Recipe here.
—
Looking for more? Click here for delicious vegan recipes, meal ideas, and tips on eating vegan.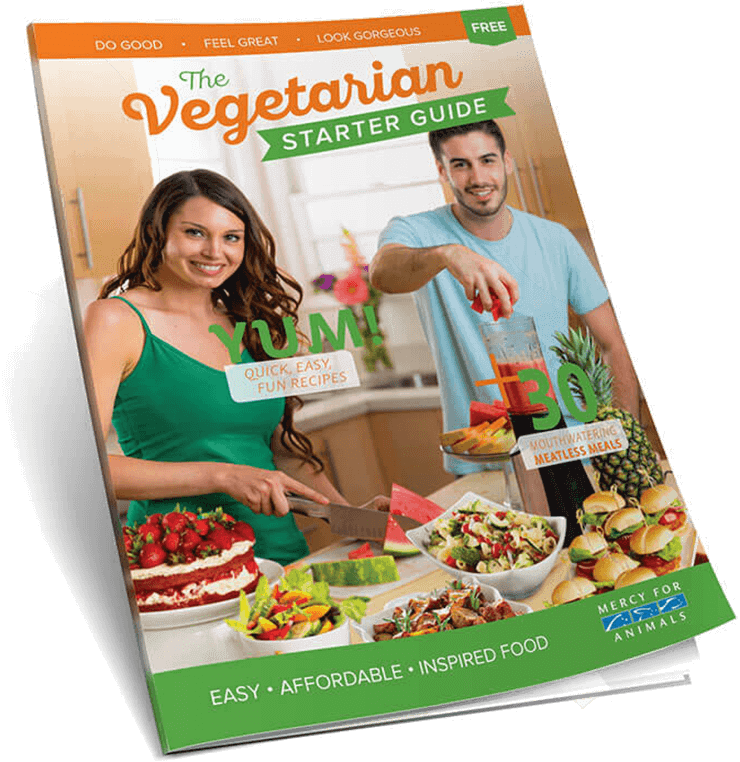 Get Your Free Vegetarian Starter Guide