Don't Live Near a White Castle? Here's How You Can Still Get Its Veggie Sliders
White Castle has become something of a vegan-friendly fast-food chain in recent years. In 2014, partnering with the brand Dr. Praeger's, White Castle released its first vegan offering: veggie sliders made with carrots, zucchini, peas, spinach, and broccoli.
And just last month Impossible Foods announced that its savory plant-based patty would make its fast-food debut at White Castle locations in New York, New Jersey, and the Chicago area.
But White Castle's latest vegan-friendly move is the sale of its veggie burgers in the frozen section of select grocers, including retail giant Kroger! While you can't get Impossible Burger sliders at grocery stores YET, you can get the yummy original veggie sliders as well as black bean sliders, which are loaded with black beans, corn, and red peppers.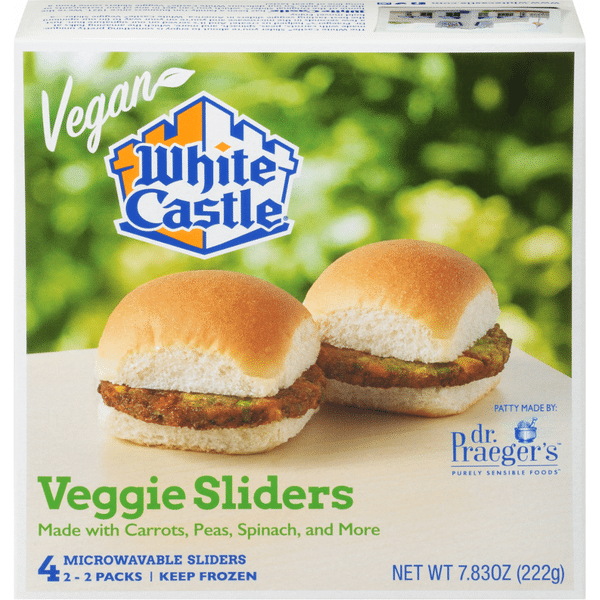 White Castle even labels them VEGAN on the box! How's that for a sign of the times?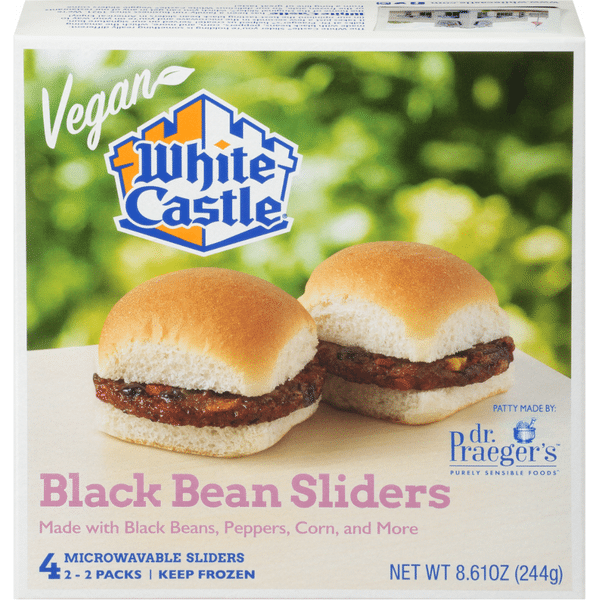 Sold in packs of four, these bad boys are microwaveable, so they're great when you're short on time. And they're also super customizable—just add your favorite veggies and condiments to make these sliders your own! 
As more people find out about the horrific conditions animals are subjected to at factory farms, they're ditching meat in favor of healthier plant-based alternatives. And businesses like White Castle are taking advantage of this growing market by offering customers what they want: more vegan options. 
Want more? Click here for 19 ready-made vegan meals for when you're just too lazy to cook.
Not veg yet? Click here for delicious vegan recipes, meal ideas, and tips on making the switch.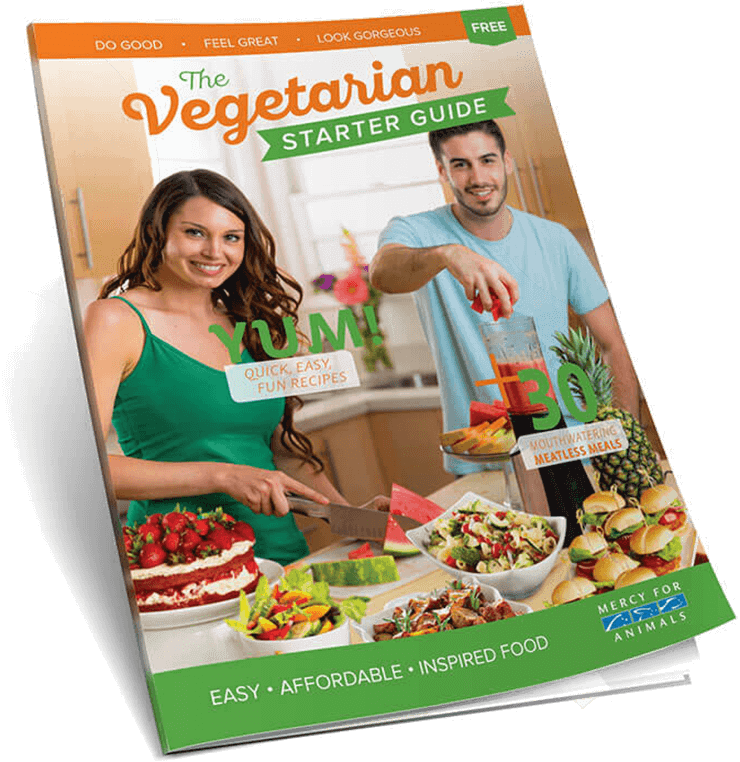 Get Your Free Vegetarian Starter Guide