This Vegan Taco Was Voted Best in Los Angeles at Annual Taco Competition
Finding delicious vegan food in Los Angeles is not hard, and in a true sign of the times, roaming vegan pop-up Taqueria La Venganza just claimed the title "Best Taco in Los Angeles" at the annual Taco Madness competition hosted by LA Taco.
Known for its mouthwatering vegan versions of classic taco fillings—like carne asada, al pastor, carnitas, barbacoa, lengua, and chorizo—Taqueria La Venganza outshined dozens of opponents at this year's competition, most of which were serving cruel animal-based fare.
In an Instagram post, Taqueria La Venganza states:
We won best tacos in LA last night… A vegan taco was selected by the people to represent Los Angeles in 2018. Change isn't coming… it's here.
The competition relied on fan votes in a total of five elimination rounds, with Taqueria La Venganza beating several meat-based taco makers, including Macheen and last year's winner, Sonoratown.
As more people learn about the animal cruelty and environmental degradation inherent in meat production, they're eating fewer animal products or ditching them altogether in favor of the many healthful and delicious plant-based alternatives. This win by a vegan taqueria is yet another sign that animal-based foods are on the way out.
It's truly amazing to live in a time when we can enjoy all our favorite flavors without harming animals. With the vast variety of mouthwatering vegan products already available at grocers far and wide, there's never been a better time to ditch cruel animal products.
Ready to find fabulous vegan restaurants near you? Here are some tips!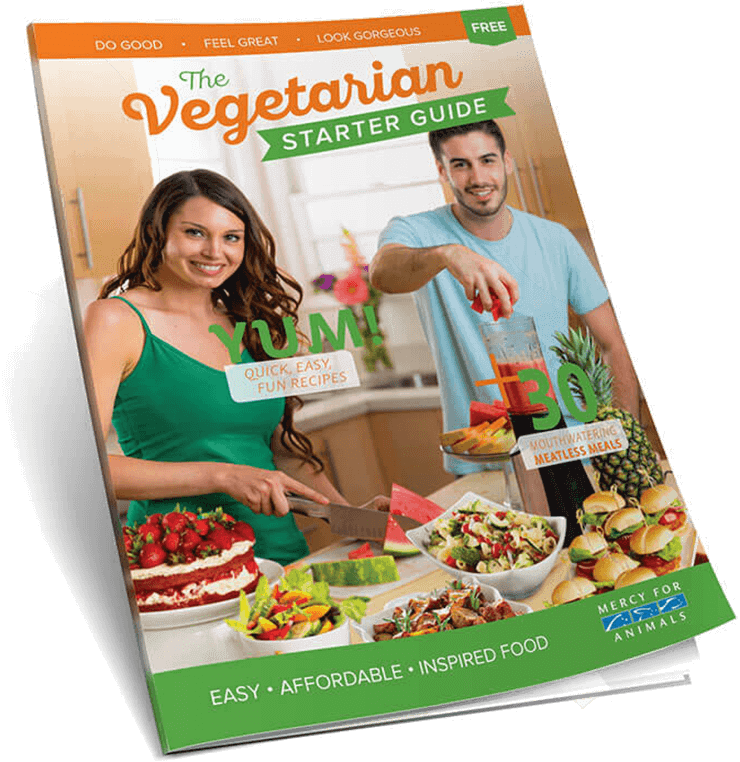 Get Your Free Vegetarian Starter Guide