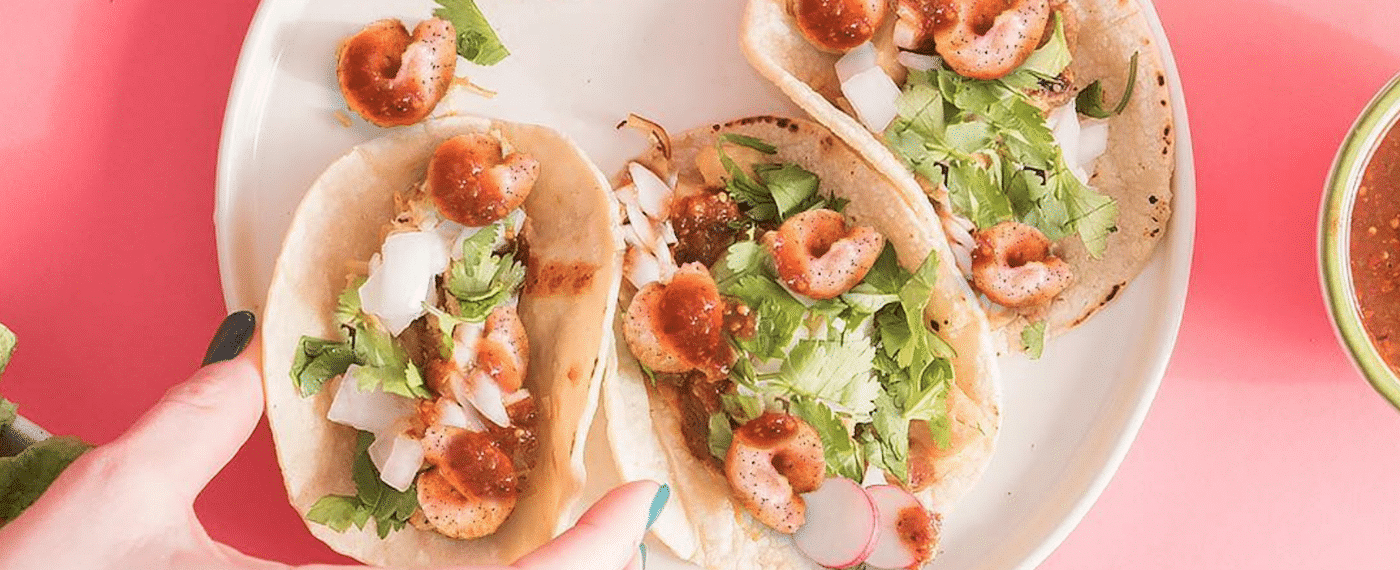 Vegan Seafood Is on the Rise. Here Are 6 Brands to Look For
Sarah Von Alt
Times are changing, with more alternatives to animal products showing up on store shelves all the time. While much fanfare has focused on vegan sausages made with a plant-based casing and products that mimic raw hamburger patties, the market for vegan seafood is growing faster than ever before.
A Forbes article reports:
And while still in its infancy, particularly compared with the proliferation of plant-based burgers, sausages and other alternatives to land animal products on the market, the vegan seafood category is ripe for exponential growth and we can expect to see even more players entering the market.
With the rapid growth of vegan seafood brands and startups, it can be hard to keep up. Here are a few to watch for:
Good Catch Foods
Good Catch Foods—a company working to bring its vegan tuna and crab to market—secured an $8.7 million investment to introduce its plant-based seafood to a larger audience.
Sophie's Kitchen
Sophie's Kitchen offers a variety of fishless products that are some of the most widely available, including crab cakes, fish fillets, coconut shrimp, and scallops! 
Ocean Hugger Foods
Earlier this year, Ocean Hugger Foods—a company famous for transforming roma tomatoes into mouthwatering raw vegan tuna known as Ahimi—began offering its plant-based tuna alternative in its grab-and-go sushi bar at 40 Whole Foods Market locations in 10 states!
Gardein
While Gardein makes a wide variety of meat alternatives like beefless tips and chik'n strips, the company also makes some of the very best fish alternatives on the market: fishless filets and crabless cakes. And these are not only incredibly tasty; they're widely available at many grocers.
New Wave Foods
New Wave Foods, a San Francisco-based biotech startup, aims to eliminate overfishing, water pollution, and an animal death toll in the trillions by engineering seafood—specifically shrimp—using plants. New Wave's shrimp is currently served in the Google cafeteria.
Loma Linda
Loma Linda is one of the oldest vegetarian brands in America, and its Blue line offers a vegan shelf-stable tuna alternative in sesame ginger, lemon pepper, and Thai sweet chili flavors. While this company doesn't have very wide distribution in grocers, you can easily order online!
The growing fish-free industry is great news for the countless aquatic animals who are abused and killed for human consumption. Like mammals and birds, fish experience pain and possess complex social intelligence. But the fishing industry treats them as mere inanimate objects.
And not only is fishing unspeakably cruel; commercial fisheries are one of the largest threats to vital aquatic ecosystems. The best thing we can do to remove our support from the unsustainable and cruel fishing industry is to leave fish off our plates for good.
Click here to order a FREE Vegetarian Starter Guide and learn more about leaving all animals, including aquatic animals, off your plate.