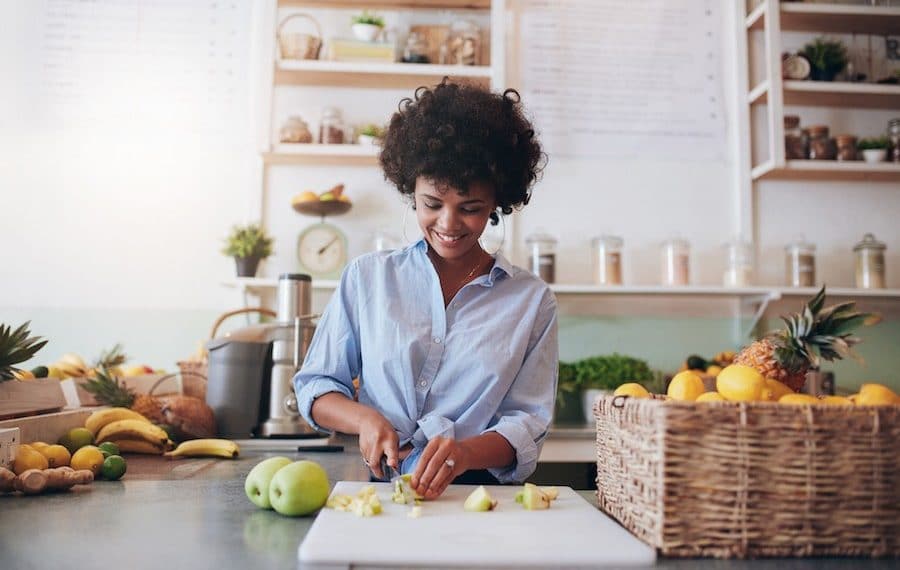 11 Easy Swaps to Make Your Favorite Dish Vegan
Sarah Von Alt
1. Swap cow's milk for soy, coconut, or almond milk. 
Great in lattes, on cereal, or by the glassful, 
nondairy milks
 can do everything.
2. Replace ground beef with lentils or minced mushrooms. 

Don't believe us? Just check out 
these recipes
!
3
. Ditch the Parmesan in favor of nutritional yeast. 
Highly regarded by vegans around the globe, 
nutritional yeast
 can make any dish a little cheesier.
4. Switch out honey for agave or maple syrup. 

Easy peasy.
5. Replace eggs with mashed banana or applesauce when baking. 

You're welcome. Get more info
here
.
6. Skip the fish for Gardein's Fishless Filets. 
Because 
fish are friends
, not food!
7. Try canned coconut milk in place of heavy cream. 

Perfect in desserts!
8. Trade in the mayo for mashed avocados. 

This creamy, nutrient-rich fruit is great in just about 
everything
.
9. Replace chicken with Beyond Meat's Chicken-Free Strips. 

This stuff
 is seriously good.
10. Swap butter for coconut oil. 

It's everything you want, and nothing you don't.
11. Try seitan in place of beef. 

Seitan
 easily takes on the flavors of your favorite seasonings and has a dense meat-like texture.
—
With delicious vegan versions of our favorite foods and a variety of simple plant-based substitutions, there's never been a better time to ditch cruel animal products.
Click here for more information on making the switch.